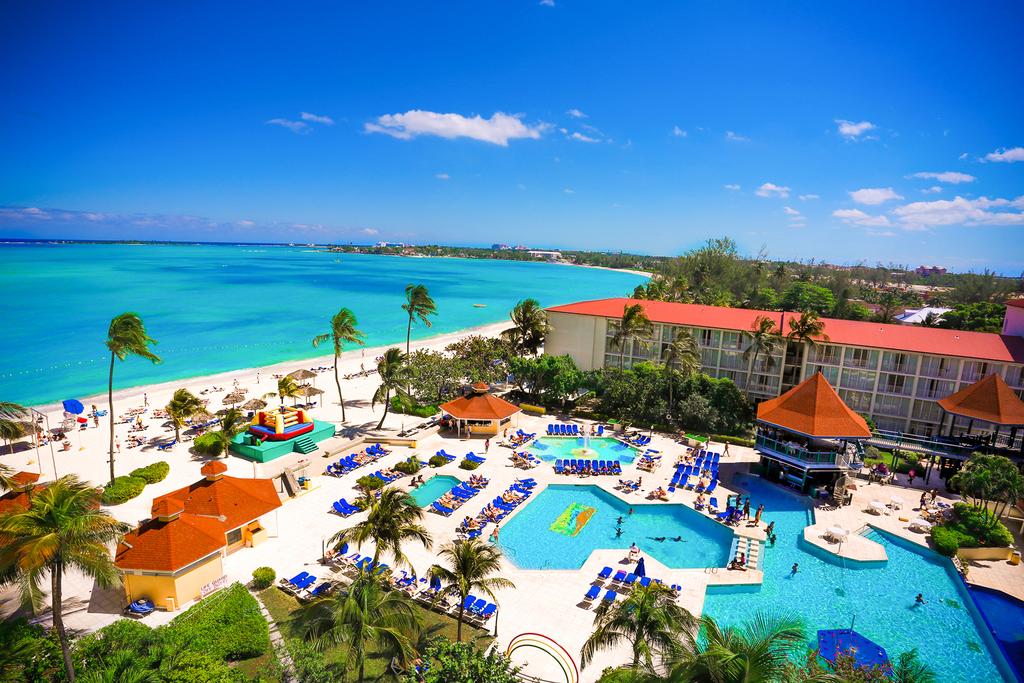 Package
Details
Resort
Details
Destination
Details
Traveler
Reviews
Early Booking Special – 53% Off Room Rates!
7 Nights' accommodations (Double Occupancy), All Meals and Snacks, All Beverages Including Wine, Cocktails, Beer, Soft Drinks, Juices and More Served from Free-Flowing Bars, Free Wi-Fi, 4 Days of 2 Tank Boat Dives with Round Trip Hotel/Dive Boat Transfers and 1 Shark Adventure Dive, Government Hotel Taxes and Hotel Service Charges (EBB1)
Travel Period: Sep. 27 – Nov. 06, 2022
Price and Room Selections:
$1782 Classic
$1888 Patio Garden View
$1930 Patio Pool View
$2032 Ocean View
$2111 Ocean Front
Travel Period: Nov. 07 – Dec. 24, 2022
Price and Room Selections:
$1880 Classic
$1987 Patio Garden View
$2028 Patio Pool View
$2131 Ocean View
$2242 Ocean Front
**Weekend Surcharge of $16.25 per Person per (Thursday, Friday and Saturday) Night To Be Added as Applicable**
Expires at 2:00pm on Wednesday November 30th, 2022
Breezes Resort & Spa Bahamas
Breezes Resort & Spa Bahamas is a scuba diving resort at Cable Beach in New Providence, Bahamas. The resort features 2 towers; the 8 story West Wing and the 4 story East Wing. This all-inclusive beach side resort has 391 accommodations from patio rooms with garden views, ocean view rooms, all the way to 5 suites, 36 oceanfront deluxe rooms, and even a Presidential Suite complete with dining ro...

More Resort Details
Bahamas
The Bahamas is comprised of over 2,700 islands, rocks and cays formed from coral reefs. Here, scuba diving is accessible from 2200 coastline miles on the Atlantic Ocean. It's an ecological oasis with exceedingly clear water. There are over 1,000 fish, coral, invertebrate and crustacean species. Earlier settlers were the Lucayans, Tainos and Arawak people. Spanish explorers first came to the isla...

More Destination Details
Madden
Upon arrival the resort appeared beautiful with the tile work in the lobby & a gentle breeze blowing thru from the ocean side. As we were lead to our room on the lower floor (garden view patio rm) there was a strange odor of musty mixed with chemical..the room had the same smell. Very unpleasant. The room was damp - wet clothes would not dry hanging in the room. The A/C did not have any air returns so there was not any airflow. There were 3 restaurants which were on time schedules & were not open every night. The food in the restaurants were good..the buffet food was the usual mass produced cafeteria food. The salad bar was good along with the soup. The front desk provided no help even with the simple task of finding us a working clock. If it were not for housekeeping we would not have had any help with our issues. Stuarts Cove diving was great if you like boat dives. They really put out exceptional effort to make sure we had a good diving experience.

Prices starting at:
USD $ 1782
Book By:
November 30, 2022