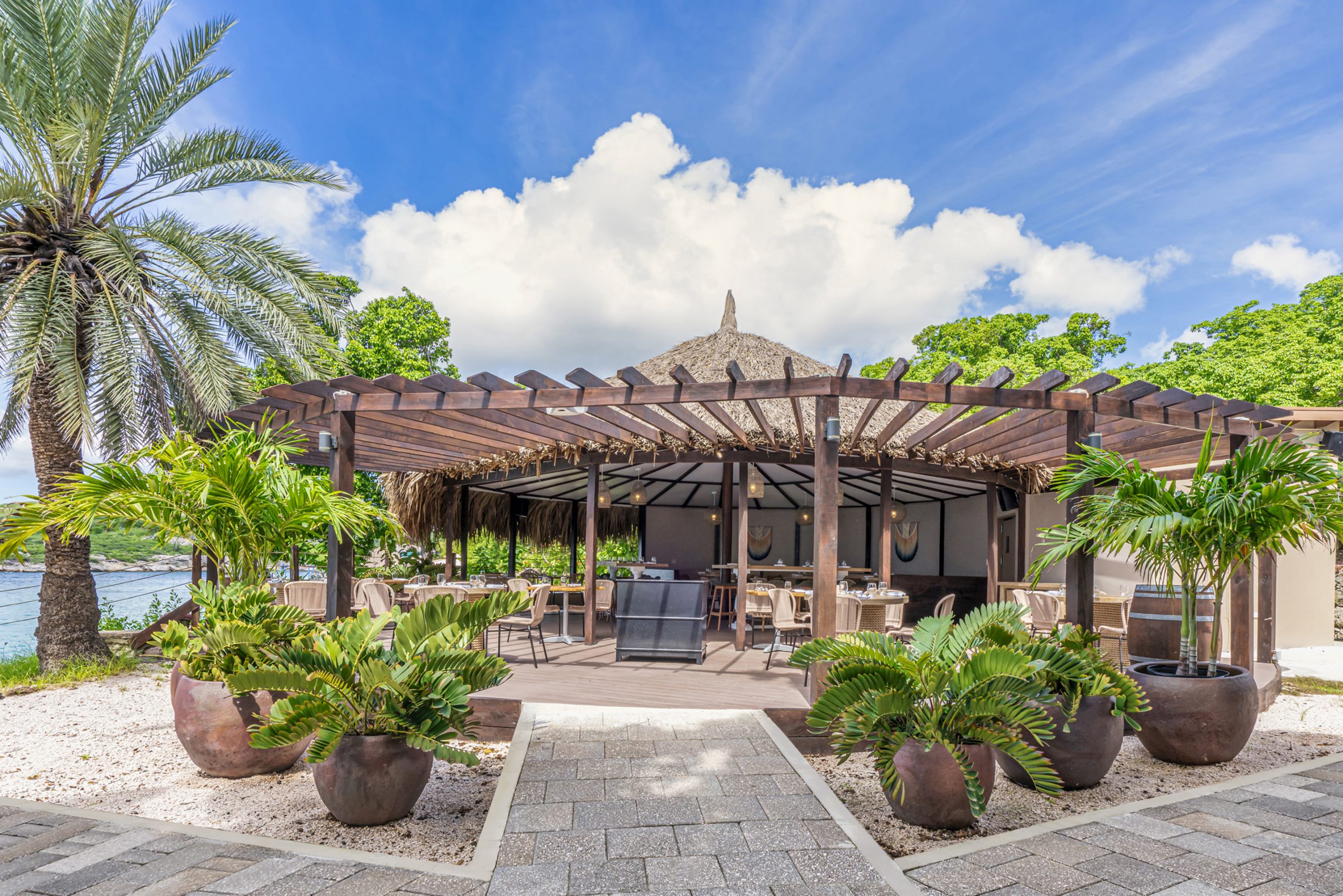 Package
Details
Resort
Details
Destination
Details
Traveler
Reviews
7 Nights' accommodations, All Meals, Snacks and Unlimited Beverages Including International and Domestic House Alcoholic Beverages, a $200 Resort Coupon Book per Room*, Daytime Activities and Nightly Entertainment, 5 Days of 2 Tank Boat Dives and Unlimited Tanks for House Reef Shore Diving with Caribbean Sea Sports, Government Hotel Taxes and Service Charges (scubaso2023)
Travel Period: May 29 – Aug. 27, 2023
Price and Room Selections:
$1981 Deluxe Double (Double Occupancy)
$2805 Deluxe Double (Single Occupancy)
$2026 Deluxe Island View (Double Occupancy)
$2868 Deluxe Island View (Single Occupancy)
$2062 Deluxe Partial Ocean View (Double Occupancy)
$2115 Deluxe Pool View (Double Occupancy)
$2187 Deluxe Ocean View (Double Occupancy)
$2321 Preferred Club Deluxe Ocean View (Double Occupancy)
$2671 Preferred Club Jr. Suite Ocean View (Double Occupancy)
$3352 Preferred Club Ocean View (Double Occupancy)
Travel Period: Aug. 28 – Sep. 22, 2023
Price and Room Selections:
$1900 Deluxe Double (Double Occupancy)
$2608 Deluxe Double (Single Occupancy)
$1936 Deluxe Island View (Double Occupancy)
$2671 Deluxe Island View (Single Occupancy)
$1981 Deluxe Partial Ocean View (Double Occupancy)
$2025 Deluxe Pool View (Double Occupancy)
$2097 Deluxe Ocean View (Double Occupancy)
$2223 Preferred Club Deluxe Ocean View (Double Occupancy)
$2545 Preferred Club Jr. Suite Ocean View (Double Occupancy)
$3190 Preferred Club Ocean View (Double Occupancy)
Travel Period: Sep. 23 – Nov. 09, 2023
Price and Room Selections:
$1775 Deluxe Double (Double Occupancy)
$2420 Deluxe Double (Single Occupancy)
$1911 Deluxe Island View (Double Occupancy)
$2474 Deluxe Island View (Single Occupancy)
$1846 Deluxe Partial Ocean View (Double Occupancy)
$1891 Deluxe Pool View (Double Occupancy)
$1954 Deluxe Ocean View (Double Occupancy)
$2070 Preferred Club Deluxe Ocean View (Double Occupancy)
$2357 Preferred Club Jr. Suite Ocean View (Double Occupancy)
$2940 Preferred Club Ocean View (Double Occupancy)
Travel Period: Nov. 10 – 12, 2023
Price and Room Selections: Contact Us For Rates
Travel Period: Nov. 13 – Dec. 22, 2023
Price and Room Selections:
$1820 Deluxe Double (Double Occupancy)
$2483 Deluxe Double (Single Occupancy)
$1855 Deluxe Island View (Double Occupancy)
$2536 Deluxe Island View (Single Occupancy)
$1891 Deluxe Partial Ocean View (Double Occupancy)
$1936 Deluxe Pool View (Double Occupancy)
$1999 Deluxe Ocean View (Double Occupancy)
$2124 Preferred Club Deluxe Ocean View (Double Occupancy)
$2420 Preferred Club Jr. Suite Ocean View (Double Occupancy)
$3029 Preferred Club Ocean View (Double Occupancy)
*$200 Resort Coupon Book Not Valid on Group Bookings
Expires at 2:00pm on Friday June 30th, 2023
Dreams Curacao Resort, Spa and Casino
Dreams Resort, Spa and Casino is a scuba diving destination in Willemstad Curacao. They have 197 rooms that range from Deluxe Island and Deluxe Pool rooms up to Junior or a Presidential suite. This is an all-inclusive resort with unlimited luxury with 5 onsite cafes and restaurants, plus 24/7 room service. The rooms also include free wifi, balcony, and flat screen tv. Enjoy our blog article: Curac...

More Resort Details
Curacao
Curacao is a Southern Caribbean island with extensive coral reef formations along its coastline. Because of this, the island is a very attractive scuba diving destination. Curacao's has a semi-arid, sunny climate so diving takes place here all year round. Furthermore, the picturesque European-style architecture contrasts nicely with the islands' tropical vibe. The historic capital Willemstad is a ...

More Destination Details
Jim R.
Our group just got back together after our dive trip to Dream's Resort in Curacao. We had a group of 12,  had 10 scuba diving and 2 non divers. Dream's Resort was very nice, everyone in the group was very happy with the service and food. The different restaurants made a nice change of food and menus. The rooms were very nice and clean. Room staff was very nice and accommodating. The dive shop we dealt in the resort,  was Caribbean Sea Sports. They were very Professional and accommodating in many ways. Joyce , Hugo and other staff met us all as we arrived for our meeting at the dive shop. The owner Orlando also made it very easy and convenient during our diving vacation. We had a couple of equipment issues and Orlando and Hugo jumped in and helped make it one of the best diving vacations ever!!!!! I and my group give it 10+ and will return soon.

Prices starting at:
USD $ 1775