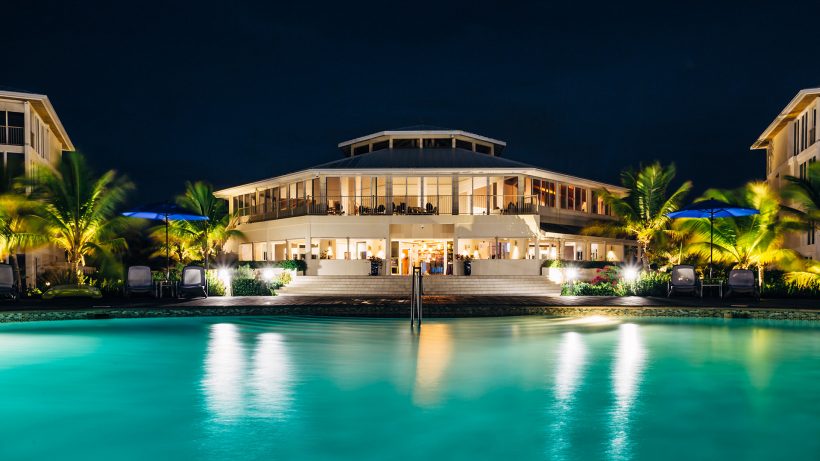 Package
Details
Resort
Details
Destination
Details
Traveler
Reviews
7 Nights' accommodations, Daily Breakfast and Dinner (Dinner on Arrival Through Breakfast on Departure), 6 Days of 2 Tank AM boat Dives, Complimentary Wi-Fi, Welcome Cocktail Reception, Round Trip Airport Transfers, Resort Fees, Taxes and Service Fees (Except Dive Gratuities)
Travel Period: Sep. 28, 2021 – Oct. 02, 2021
Price and Room Selections:
$1895 Standard (Double Occupancy)
$2437 Standard (Single Occupancy)
$2074 Ocean Front (Double Occupancy)
$2796 Ocean Front (Single Occupancy)
$1919 Ocean Front (Triple Occupancy)
$1842 Ocean Front (Quad Occupancy)
$2258 One Bedroom Ocean Front Suite (Double Occupancy)
$3163 One Bedroom Ocean Front Suite (Single Occupancy)
$2042 One Bedroom Ocean Front Suite (Triple Occupancy)
$1934 One Bedroom Ocean Front Suite (Quad Occupancy)
$2437 Two Bedroom Ocean Front Suite (Double Occupancy)
$2161 Two Bedroom Ocean Front Suite (Triple Occupancy)
$2023 Two Bedroom Ocean Front Suite (Quad Occupancy)
Travel Period: Aug. 06 – Sept. 30, 2022
Price and Room Selections:
$1895 Standard (Double Occupancy)
$2437 Standard (Single Occupancy)
$2074 Ocean Front (Double Occupancy)
$2796 Ocean Front (Single Occupancy)
$1919 Ocean Front (Triple Occupancy)
$1842 Ocean Front (Quad Occupancy)
$2258 One Bedroom Ocean Front Suite (Double Occupancy)
$3163 One Bedroom Ocean Front Suite (Single Occupancy)
$2042 One Bedroom Ocean Front Suite (Triple Occupancy)
$1934 One Bedroom Ocean Front Suite (Quad Occupancy)
$2437 Two Bedroom Ocean Front Suite (Double Occupancy)
$2161 Two Bedroom Ocean Front Suite (Triple Occupancy)
$2023 Two Bedroom Ocean Front Suite (Quad Occupancy)
**Add On**
Daily Lunch $204 per Person
Drink Package (21 Drinks-Equivalent to 3 Drinks Nightly) $200 per Person
Nitrox Upgrade (12 Morning Boat Dives) $120 per Person
Expires at 2:00pm on Wednesday September 21st, 2022
East Bay Resort
East Bay Resort is a scuba diving destination on South Caicos Island in the Turks and Caicos. The resort has 86 beachfront 1 or 2 bedroom suites that overlook 1.5 miles of private white sand beach. In addition, each suite has private balconies, fully equipped kitchens, air conditioning, washer and dryer, and free Wi-Fi. East Bay Resort offers all meal as well as ala cart plans. So, the 4 floor pla...

More Resort Details
Turks & Caicos Islands
The Turks & Caicos Islands consists of the larger Caicos Islands and smaller Turks Islands. Scuba diving predominates on extensive coral reefs that surround the Islands. As a result, there are 700 fish and 60 coral species. This British Overseas Territory is in the Lucayan Archipelago of the northern Caribbean Atlantic Ocean. There are 9 named islands and 90 small islands and uninhabited cays....

More Destination Details
Prices starting at:
USD $ 1895