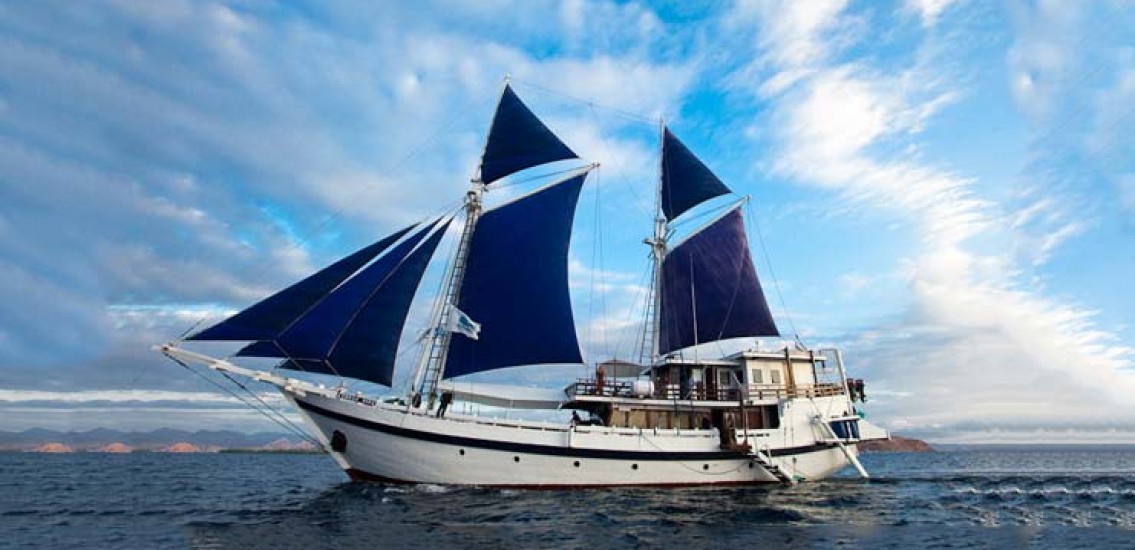 Diving Activities
Drift Diving
Macro Life
Manta Rays
Nitrox
Wall Diving
Whale Migration
Whale Shark
Wreck Diving
See More Diving Activities
Package
Details
Liveaboard
Details
Destination
Details
Traveler
Reviews
On Board accommodations (Double Occupancy), Round Trip Domestic Airport/Local Hotel Transfers, All Meals, Snacks, Non-Alcoholic Beverages and One (1) Glass of Wine Served with Dinner, Average of Up To 22 Dives Including Night Dives and a Land Excursion (Not Included Transfers, Port and Park Fees)
7 Nights' Itinerary
Travel Periods: Aug. 8, 2023 – Jan. 03, 2024
Price and Room Selections:
$3859 Twin X
$3959 Deluxe
$4259 Master
Travel Period: Jan. 5, 2024 – Jan. 7, 2025
Price and Room Selections:
$3959 Twin X
$4059 Deluxe
$4359 Master
10 Nights' Itinerary
Travel Period: Aug. 8, 2023 – Jan. 3, 2024
Price and Room Selections:
$4959 Twin
$5059 Deluxe
$5359 Master
Travel Period: Jan. 5, 2024 – Jan. 7, 2025
Price and Room Selections:
$5059 Twin
$5159 Deluxe
$5459 Master
11 Nights' Itinerary
Travel Period: Aug. 8, 2023 – Jan. 3, 2024
Price and Room Selections:
$5159 Twin
$5259 Deluxe
$5559 Master
Travel Period: Jan. 5, 2024 – Jan. 7, 2025
Price and Room Selections:
$5259 Twin
$5359 Deluxe
$5659 Master
**Money Saving Discounts and Single Occupancy Rates Available for Those Who Qualify – Call For Details**
Expires at 2:00pm on Friday December 27th, 2024
Indo Aggressor
The Indo Aggressor is a 98ft long traditional Phinisi vessel. The motorized scuba diving yacht with sails accommodates 16 divers with 8 state rooms. They are currently booking trips to Komodo National Park and Komodo Deep South. Other trips may go to Forgotten Islands, Kai Islands, Tanimbar Islands, Sumbawa, Tulambe and Bali. Enjoy our blog article on North Sulawesi Indonesia-Part one. Indo...

More Liveaboard Details
Indonesia
Indonesia in Southeast Asia has 17,000 islands. Hence, scuba diving experiences in its seas and oceans are unrivaled. Subsequently, you can have dive experiences with thousands of marine species. Similarly, expect dazzlingly healthy coral, reefs, muck diving and thrilling drifts. Also, the country has vast areas of wilderness that support a high level of biodiversity. DIVING THE REGIONS OF INDONE...

More Destination Details
Prices starting at:
USD $ 3859
Book By:
December 27, 2024