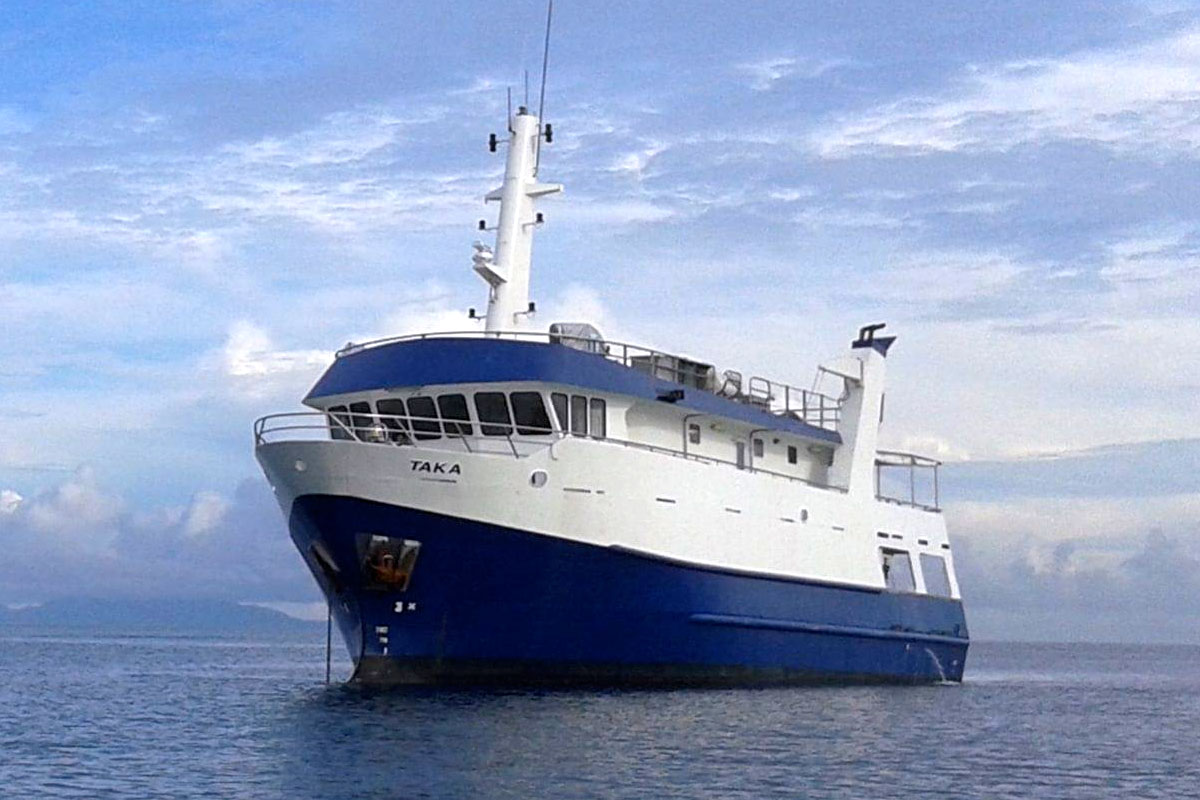 Diving Activities
Caverns
Great White/Hammerhead/Tiger Sharks
Macro Life
Manta Rays
Rebreathers
Wall Diving
Whale Shark
Wreck Diving
See More Diving Activities
Package
Details
Liveaboard
Details
Destination
Details
Traveler
Reviews
Up To 40% Off Rates!
On Board accommodations (Double Occupancy), Round Trip Airport Transfers, Daily Breakfast, Lunch and Dinner, Between Dive Snacks and Unlimited Drinking Soft Drinks, Fruit Juices, Tea and Coffee While Onboard, Up To 4 Dives Daily (Weather Permitting) (Not Included Applicable Port, Park and Tax Fees)
9 Nights' Itinerary
Travel Period: Mar. 10 – 19, 2024
Prices Starting at $2463.75 (25% Off)
10 Nights' Itinerary
Travel Period: Dec. 13 – 23, 2023
Prices Starting at $2100 (40% Off)
Travel Period: Jan. 03 – 13, 2024
Prices Starting at $2190 (40% Off)
Expires at 2:00pm on Saturday March 9th, 2024
M/V Pacific Master
Pacific Master is a 98ft long scuba diving yacht that cruises Truk Lagoon and Bikini Atoll. They board and deboard at Chuuk International Airport on Weno island. The vessel was refitted in 2016 and has 12 guest cabins and carries 20 divers max. So, there is 1 Premium Double Cabin, 4 Classic Twin/Double Cabins, 1 Classic Twin Cabin, 2 Standard Twin Cabins, and 4 Standard Single Cabins. The premium ...

More Liveaboard Details
Micronesia
The Federated States of Micronesia is located in the Northwestern Pacific Ocean. The country is consists of 600 islands. However, Scuba diving is concentrated primarily on three of these islands. Here biodiversity is truly enormous. As a result, over 1,500 species of fish and 700 species of coral exist. Besides outstanding scuba diving, the country offers palm-shaded beaches, ancient ruins, WWII a...

More Destination Details
Prices starting at:
USD $ 2100