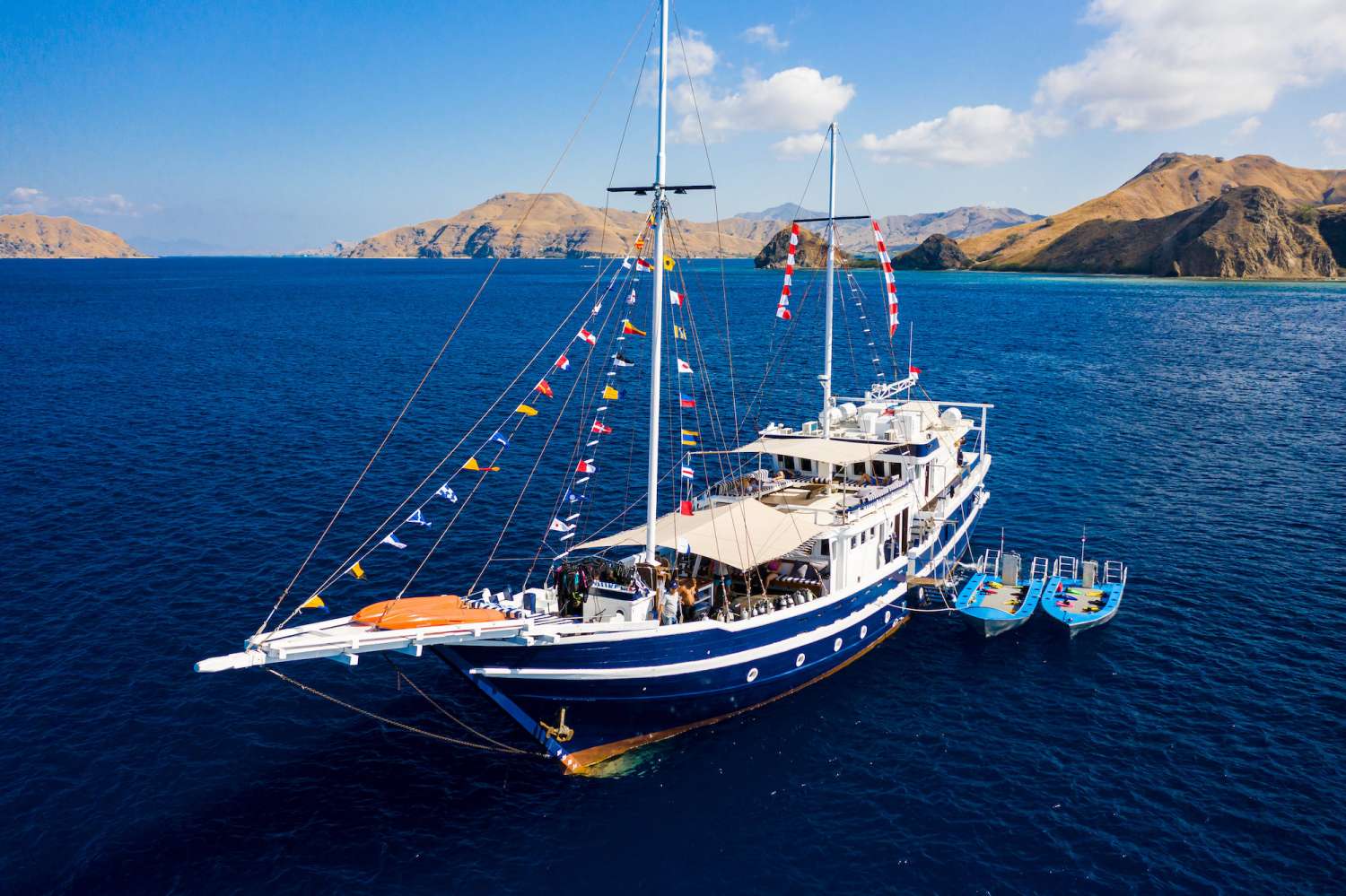 Diving Activities
Drift Diving
Great White/Hammerhead/Tiger Sharks
Macro Life
Manta Rays
Nitrox
Wall Diving
Whale Migration
Whale Shark
See More Diving Activities
Package
Details
Liveaboard
Details
Destination
Details
Traveler
Reviews
Various Itineraries Including Komodo, Banda Sea and Raja Ampat!
On Board accommodations (Double Occupancy), Round Trip Airport Transfers, All Meals and Snacks Including Soft Drinks, Coffee and Tea, 3 Daily Guided Dives + Night Dives Based on Itinerary, Nitrox, Land Excursions Based on the Itinerary
Travel Period: 2023
10 Nights' Itinerary
Prices:
$4488 Lower Deck
$4818 Sea View
11 Nights' Itinerary
Prices:
$4939 Lower Deck
$5302 Sea View
14 Nights' Itinerary
Prices:
$6281 Lower Deck
$6743 Sea View
Travel Period: 2024
10 Nights' Itinerary
Prices:
$5610 Lower Deck
$5940 Sea View
11 Nights' Itinerary
Prices:
$6171 Lower Deck
$6534 Sea View
14 Nights' Itinerary
Prices:
$7854 Lower Deck
$8316 Sea View
Expires at 2:00pm on Friday December 20th, 2024
MSY Seahorse
The MSY Seahorse is a 108ft long traditional Indonesian sailing Phinisi style vessel that travels the seas of Raja Ampat. This scuba diving yacht can accommodate up to 16 guests. They have 5 twin cabins and 3 double bed cabins with ensuite bathroom and individual air conditioning. The ship is operated with a crew of 12 with 4 dive masters and was refurbished in 2018. Enjoy our blog article on Nort...

More Liveaboard Details
Indonesia
Indonesia in Southeast Asia has 17,000 islands. Hence, scuba diving experiences in its seas and oceans are unrivaled. Subsequently, you can have dive experiences with thousands of marine species. Similarly, expect dazzlingly healthy coral, reefs, muck diving and thrilling drifts. Also, the country has vast areas of wilderness that support a high level of biodiversity. DIVING THE REGIONS OF INDONE...

More Destination Details
Prices starting at:
USD $ 4488
Book By:
December 20, 2024