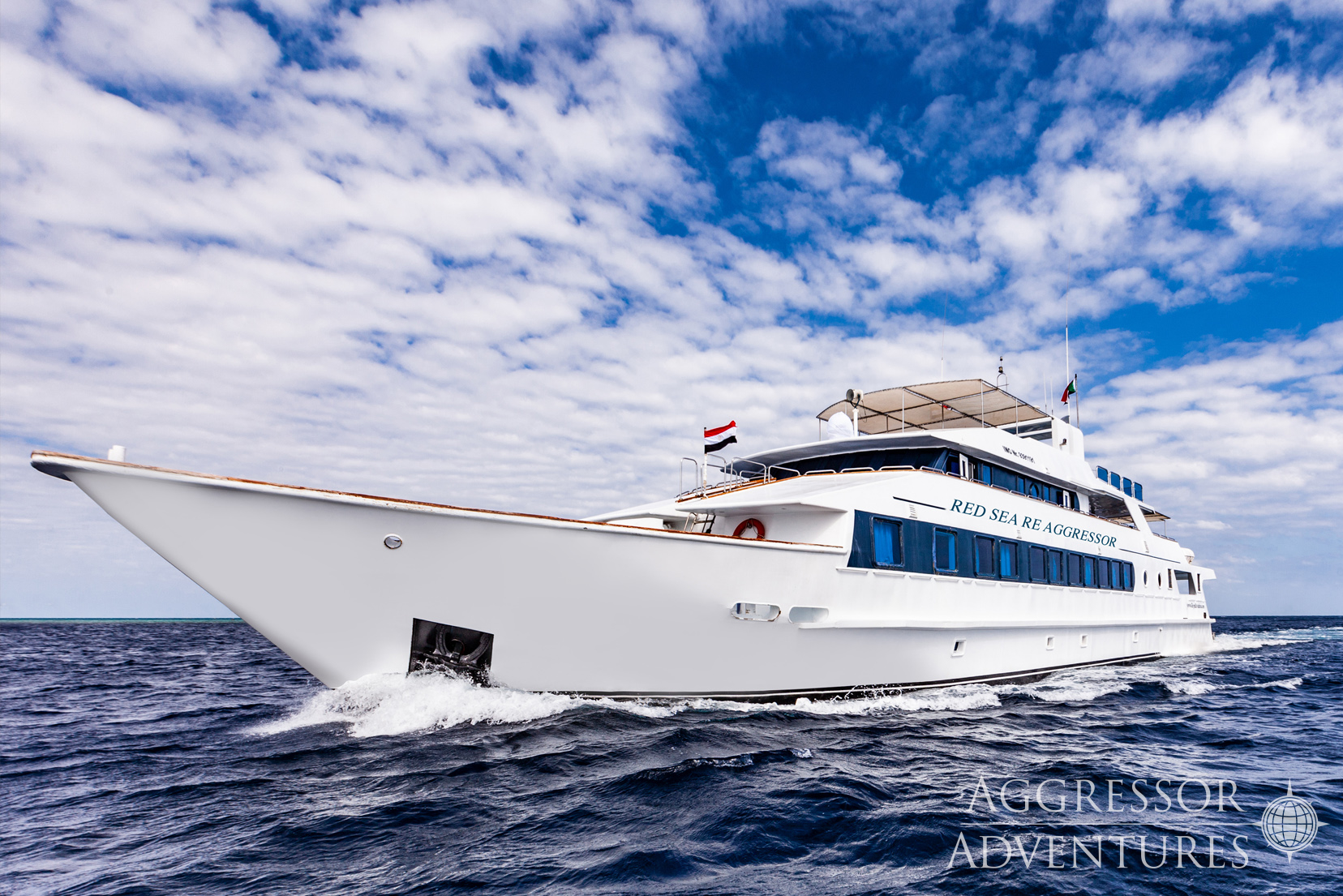 Diving Activities
Drift Diving
Great White/Hammerhead/Tiger Sharks
Macro Life
Manta Rays
Nitrox
Wall Diving
Whale Shark
Wreck Diving
See More Diving Activities
Package
Details
Liveaboard
Details
Destination
Details
Traveler
Reviews
Accommodations (Double Occupancy), Round Trip Marsa Alam Airport on Start/End Dates, All Meals (Except Final Evening Dinner), Snacks, Non-Alcoholic Beverages, Local Beer and Wine, 3 to 5 Dives per Day Depending on Itinerary (Not Included Port and Park Fees Each Guest Will Pay $565 USD in Sudan Government Fees and Taxes, a Visa Fee of $155 for All Nationalities Except $205 for US Nationals After Boarding the Yacht in Egypt. *All Fees Are Subject to Change)
Deep South Egypt Itinerary
Travel Periods: Jun. – Dec. 2022/2024 for 7 Nights'
Price and Room Selections:
$2699 Deluxe
$2949 Master
Sudan Itinerary
Travel Periods: Feb. – Mar. 2023/2024 for 13 Nights'
Price and Room Selections:
$5600 Deluxe
$5850 Master
South Sudan Itinerary
Travel Periods: Mar. – Jun. for 13 Nights'
Price and Room Selections:
$5800 Deluxe 2022
$6050 Master 2022
$5900 Deluxe 2023/2024
$6150 Master 2023/2024
Expires at 2:00pm on Saturday December 31st, 2022
Red Sea RE Aggressor
The Red Sea RE Aggressor is a scuba diving liveaboard yacht based at Port Galib, Egypt. The vessel has 12 staterooms and holds up to 24 guest divers and passengers. There are 4 master staterooms and 8 Deluxe staterooms. Each stateroom comes with either a port window or picture window, air conditioning and ensuite bathroom. Furthermore, a mini-fridge, sound system, and TV with a media player are al...

More Liveaboard Details
Egypt
Egypt is the cradle of civilization and is bordered by Libya, Sudan and the Gaza Strip. The scuba diving mecca called the Red Sea forms a natural geological border from Saudi Arabia.  So, hunter/gatherers roamed this region until milling grain became the dominant way of life some 10,000 years ago. The first major recorded expedition of the Red Sea was 4,500 years ago. The Red Sea was at one time ...

More Destination Details
Prices starting at:
USD $ 2699
Book By:
December 31, 2022