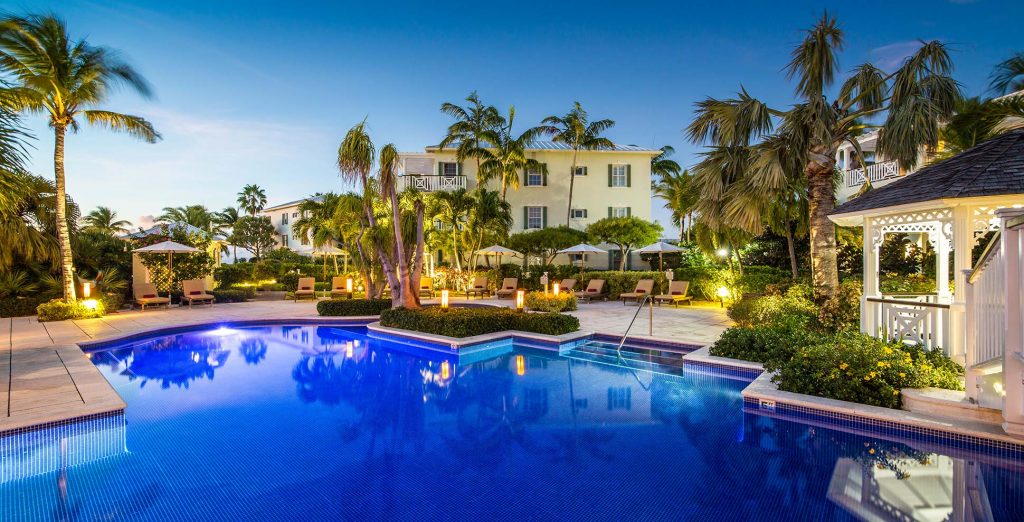 Package
Details
Resort
Details
Destination
Details
Traveler
Reviews
7 Nights' accommodations, Fruit Punch Upon Arrival, Use of Hobie Cats, Kayaks and Bicycles, 5 Days of 2 Tank Boat Dives (Not Included Government Taxes, Hotel Service Charge and Facility Fee and Hotel/Dive Boat Transfers)
Travel Period: Oct. 20 – Dec. 16, 2023
Price and Room Selections:
$1935 Studio Botanical View (Double Occupancy)
$2128 Studio Ocean View (Double Occupancy)
$2355 Studio Ocean Front (Double Occupancy)
$2460 One Bedroom Botanical View (Double Occupancy)
$2688 One Bedroom Ocean View (Double Occupancy)
$3125 One Bedroom Ocean Front (Double Occupancy)
$2915 Two Bedroom Botanical View (Double Occupancy)
$2215 Two Bedroom Botanical View (Triple Occupancy)
$1865 Two Bedroom Botanical View (Quad Occupancy)
$3143 Two Bedroom Ocean View (Double Occupancy)
$2367 Two Bedroom Ocean View (Triple Occupancy)
$1979 Two Bedroom Ocean View (Quad Occupancy)
$3493 Two Bedroom Ocean Front (Double Occupancy)
$2600 Two Bedroom Ocean Front (Triple Occupancy)
$2154 Two Bedroom Ocean Front (Quad Occupancy)
Travel Period: Dec. 17 – Jan. 3, 2024
Price and Room Selections:
$3230 Studio Botanical View (Double Occupancy)
$3458 Studio Ocean View (Double Occupancy)
$3685 Studio Ocean Front (Double Occupancy)
$3790 One Bedroom Botanical View (Double Occupancy)
$4000 One Bedroom Ocean View (Double Occupancy)
$5365 One Bedroom Ocean Front (Double Occupancy)
$4910 Two Bedroom Botanical View (Double Occupancy)
$3545 Two Bedroom Botanical View (Triple Occupancy)
$2863 Two Bedroom Botanical View (Quad Occupancy)
$5348 Two Bedroom Ocean View (Double Occupancy)
$3837 Two Bedroom Ocean View (Triple Occupancy)
$3081 Two Bedroom Ocean View (Quad Occupancy)
$6573 Two Bedroom Ocean Front (Double Occupancy)
$4653 Two Bedroom Ocean Front (Triple Occupancy)
$3694 Two Bedroom Ocean Front (Quad Occupancy)
Travel Period: Jan. 4 – Apr. 20, 2024
Price and Room Selections:
$2565 Studio Botanical View (Double Occupancy)
$2828 Studio Ocean View (Double Occupancy)
$3055 Studio Ocean Front (Double Occupancy)
$3090 One Bedroom Botanical View (Double Occupancy)
$3300 One Bedroom Ocean View (Double Occupancy)
$3738 One Bedroom Ocean Front (Double Occupancy)
$3615 Two Bedroom Botanical View (Double Occupancy)
$2682 Two Bedroom Botanical View (Triple Occupancy)
$2215 Two Bedroom Botanical View (Quad Occupancy)
$3808 Two Bedroom Ocean View (Double Occupancy)
$2810 Two Bedroom Ocean View (Triple Occupancy)
$2311 Two Bedroom Ocean View (Quad Occupancy)
$4420 Two Bedroom Ocean Front (Double Occupancy)
$3218 Two Bedroom Ocean Front (Triple Occupancy)
$2618 Two Bedroom Ocean Front (Quad Occupancy)
Travel Period: Apr. 21 – Dec. 16, 2024
Price and Room Selections:
$2040 Studio Botanical View (Double Occupancy)
$2215 Studio Ocean View (Double Occupancy)
$2477 Studio Ocean Front (Double Occupancy)
$2565 One Bedroom Botanical View (Double Occupancy)
$2810 One Bedroom Ocean View (Double Occupancy)
$3283 One Bedroom Ocean Front (Double Occupancy)
$3090 Two Bedroom Botanical View (Double Occupancy)
$2332 Two Bedroom Botanical View (Triple Occupancy)
$1953 Two Bedroom Botanical View (Quad Occupancy)
$3300 Two Bedroom Ocean View (Double Occupancy)
$2472 Two Bedroom Ocean View (Triple Occupancy)
$2058 Two Bedroom Ocean View (Quad Occupancy)
$3668 Two Bedroom Ocean Front (Double Occupancy)
$2717 Two Bedroom Ocean Front (Triple Occupancy)
$2241 Two Bedroom Ocean Front (Quad Occupancy)
Expires at 6:01pm on Friday December 6th, 2024
Royal West Indies
Royal West Indies is a scuba diving resort located adjacent to Grace Bay in Providenciales, Turks & Caicos. This all suite resort has 98 accommodations, from studio suites, 1-bedroom suites, and 2-bedroom suites. So, each suite has air conditioning, a microwave, kitchenette with fridge, and private balcony or patio. Enjoy our blog article on Turks & Caicos. Royal West Indies Diving D...

More Resort Details
Turks & Caicos Islands
The Turks & Caicos Islands consists of the larger Caicos Islands and smaller Turks Islands. Scuba diving predominates on extensive coral reefs that surround the Islands. As a result, there are 700 fish and 60 coral species. This British Overseas Territory is in the Lucayan Archipelago of the northern Caribbean Atlantic Ocean. There are 9 named islands and 90 small islands and uninhabited cays....

More Destination Details
Susan
Our stay at the Royal West Indies was great. Though the rooms seem a bit dated in their decor, the overall appearance of the resort is immaculate and lush. The food was gourmet quality every night, and the staff friendly and professional. We used Dive Provo, and the female dive masters, in particular, were helpful in both assisting novice divers with their experience and in pointing out interesting creatures beneath the water. The visibility on the earlier dives was below standard, but people who'd visited before assured us that this was not the norm. The remaining dives were spectacular, with lots of reef sharks, porcupine fish, and HUGE coral. The water was colder than expected - I wound up wearing a rash guard, a 5 ml suit, and a hood to keep warm. Our plans to return to Provo and use the same facilities testifies to the overall quality of both the service and the diving. The only detractor is the cost of just about everything - food and taxis were very expensive.

Christina
Nice enough rooms and beach. Do not pay for ocean view not much of a view. Plenty of beach/pool towels and can get extra for diving the next day! Free use of kayaks, paddle boards, and hobie cat sail boats for 45 min at a time! Two pools kinda chilly but ok. Nice BIG hot tub! Restaurant is ok but expensive. Easy walk into town at Grace Bay. The taxi from the airport to Grace Bay and around Grace Bay was very expensive. I recommend a rental car from the airport. Most of the restaurants outside the resort was very expensive and out of our price range. We did manage to find a couple of places with reasonable prices, Mr. Grouper, Mango Cafe, Bagaloos, Las Brisas to name a few. Dive Provo was excellent. Shop is in Grace Bay so walk able but they pick you up from hotel! Takes time to get on bus, drive to dock, then 1 hour to dive so 1st dive around 10am and not back until 2-3pm! Long days. Lots of turtles, sharks, lobster, nice wall!

Sherry
Royal West Indies resort was excellent! The people there were friendly and helpful. All of them new our names at the restaurant and bar. When we returned from the liveaboard trip, the hotel sent a bottle of champagne to our room with a note –thank you for coming back.

Michael
Our stay at Royal West Indies Resort was great. It is a no nonsense resort, not too big with amazing grounds. It is a very quiet resort even though it is family friendly. The rooms are clean and you have everything you need to make you feel conformable. The convenience of having bikes at your disposal makes it easy to go to a nearby grocery market. There are many wonderful restaurants nearby.

Laura
We had a wonderful time and was much needed! The beaches are the most pristine and the best we have ever experienced in the world! The facility was just right and quiet for us. Jeff thoroughly enjoyed his diving adventures and was very impressed with the dive crew & services they provided. We definitely plan to re-visit in the future!

Prices starting at:
USD $ 1865