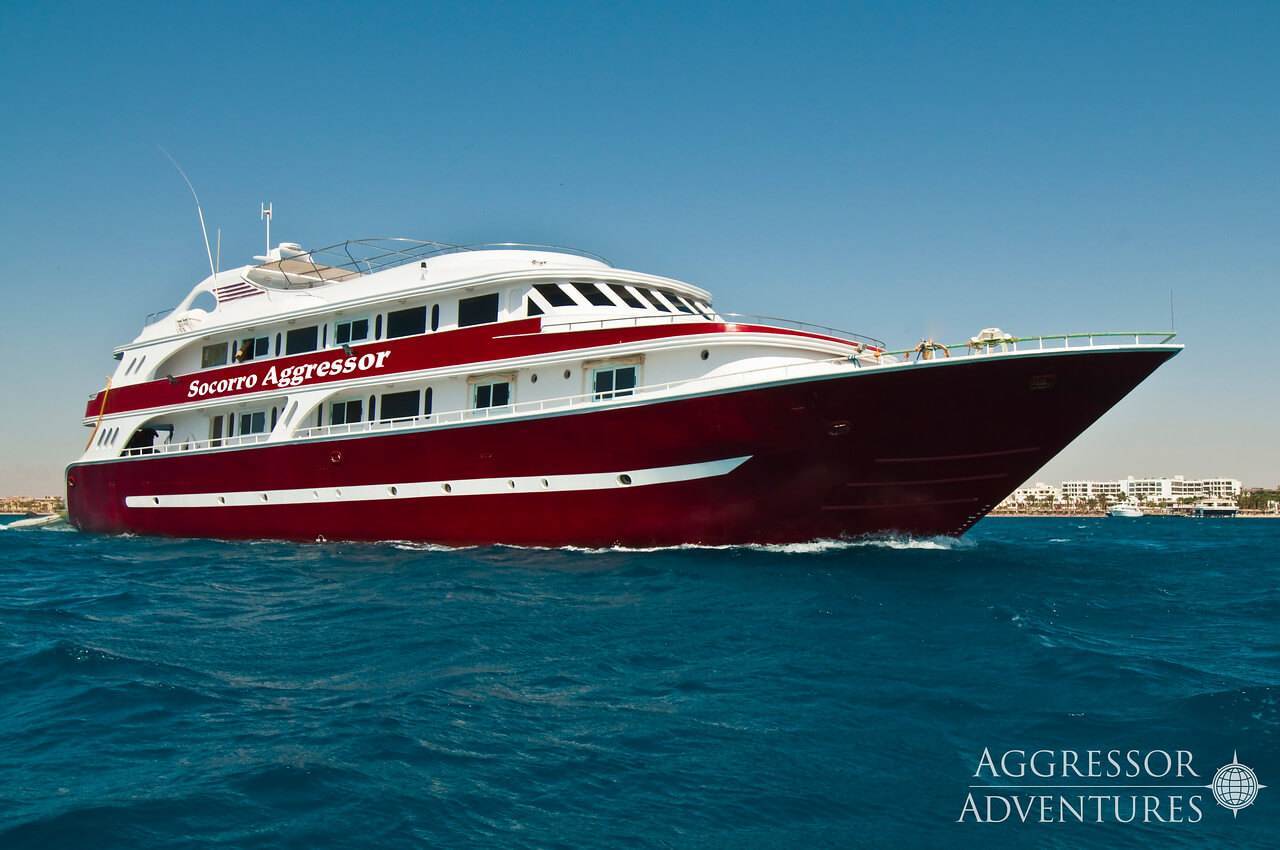 Diving Activities
Cage Diving
Great White/Hammerhead/Tiger Sharks
Manta Rays
Nitrox
Whale Migration
Whale Shark
See More Diving Activities
Package
Details
Liveaboard
Details
Destination
Details
Traveler
Reviews
25% Off!
5 Nights' accommodations, Transfer From San Diego, California Holiday Inn Express Old Town (Airport) or Tijuana at the Hotel Palacio Azteca or From the Ensenada International Terminal for Transfer to the Yacht to Board and Transfer to the Tijuana Airport or to the San Diego International Airport on Day Six (6), All Meals, Snacks, Fruit Juices, Soft Drinks, Iced Water, Iced Tea, Coffee, and a Limited Selection of Local Beer and Wine (Not Included National Park Fee Plus Dock Fee are Paid in Cash Only Onboard the Yacht (At Time of Print $330 pp Park and Dock Fees)
Travel Period: May 11 – 19, 2022
Price and Room Selections:
$2696 Deluxe or Master (Double Occupancy)
Travel Period: Sept. 21 – 26, 2022
Price and Room Selections:
$2696 Deluxe or Master (Double Occupancy)
Expires at 2:00pm on Sunday May 1st, 2022
Socorro Aggressor
Socorro Aggressor is a 135ft long scuba diving liveaboard that visits Guadalupe and the Socorro islands in Mexico. There are 13 guest rooms and accommodates a maximum of 26 guests. The Deluxe Staterooms have 2 single beds and the Master Stateroom has a queen bed. Each room has an en-suite bathroom, bath robes, hair dryer, and fresh towels. Each stateroom also has air conditioning and a TV monitor ...

More Liveaboard Details
Mexico
Mexico is a culturally and historically rich country. It's located in the southern portion of North America. Thus, Mexico is the sixth-most visited country in the world. A population of 120 million people means it's the world's largest Spanish speaking country. The advanced Mayan civilization originated in the Yucatan area of what is now Mexico around 2600 BC. Scuba diving is widespread in the...

More Destination Details
Prices starting at:
USD $ 2696