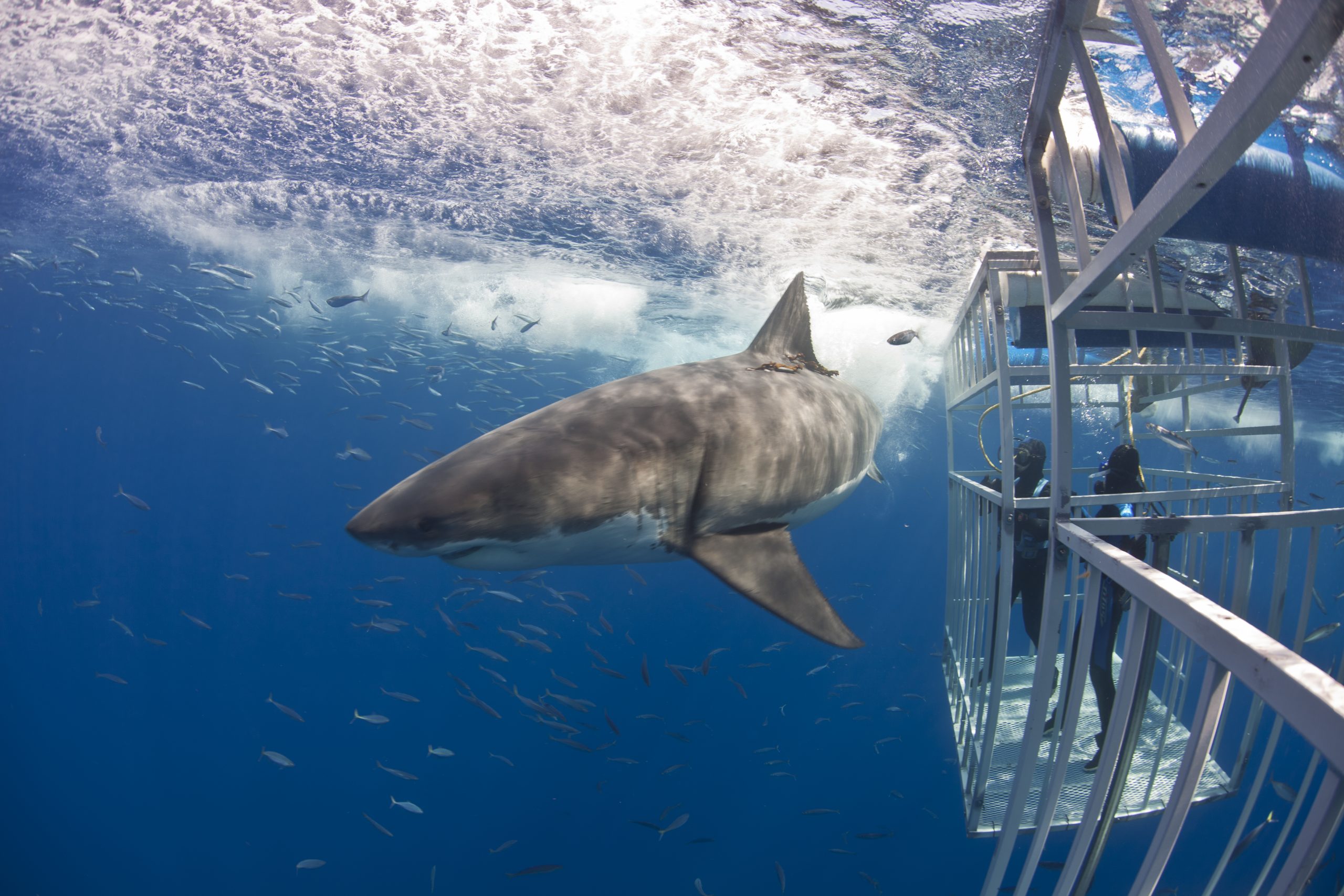 Package
Details
Liveaboard
Details
Destination
Details
Traveler
Reviews
$1500 in Savings!
4 Nights' accommodation (Double Occupancy), Three Gourmet Meals per Day, Snacks Between Meals, Beverages Including Soft Drinks, Mixed Drinks, Beer and Wine with Dinner, 3 Days of Diving (Trip is Done Entirely from Inside Shark Cages Using Surface Supplied Air), Round Trip Luxury Motor Coach Transfers from San Diego to Ensenada and Back to San Diego, All Port Fees, Fuel Surcharges (Not Include Government Tax, Park Fees at the Cost of 1500 MXN per Guest per Night Spent in the Park)
Travel Period: Aug. 08 – 17, 2022
Price and Room Selections:
$3500 Luxury Stateroom
$3850 Jr. Suite
Expires at 2:00pm on Wednesday August 3rd, 2022
Socorro Vortex
Socorro Vortex is a 140ft long scuba diving liveaboard vessel based in Mexico. The yacht formerly was a Canadian Coast Guard vessel before its recent overhaul and remodel. She now has 7 deluxe cabins and holds up to 14 guests. You would have to look far and wide to find another ship that is this sturdy and new, but more importantly, has such an overall amount of room per guest. They have 4 luxury ...

More Liveaboard Details
Mexico
Mexico is a culturally and historically rich country. It's located in the southern portion of North America. Thus, Mexico is the sixth-most visited country in the world. A population of 120 million people means it's the world's largest Spanish speaking country. The advanced Mayan civilization originated in the Yucatan area of what is now Mexico around 2600 BC. Scuba diving is widespread in the...

More Destination Details
Prices starting at:
USD $ 3500