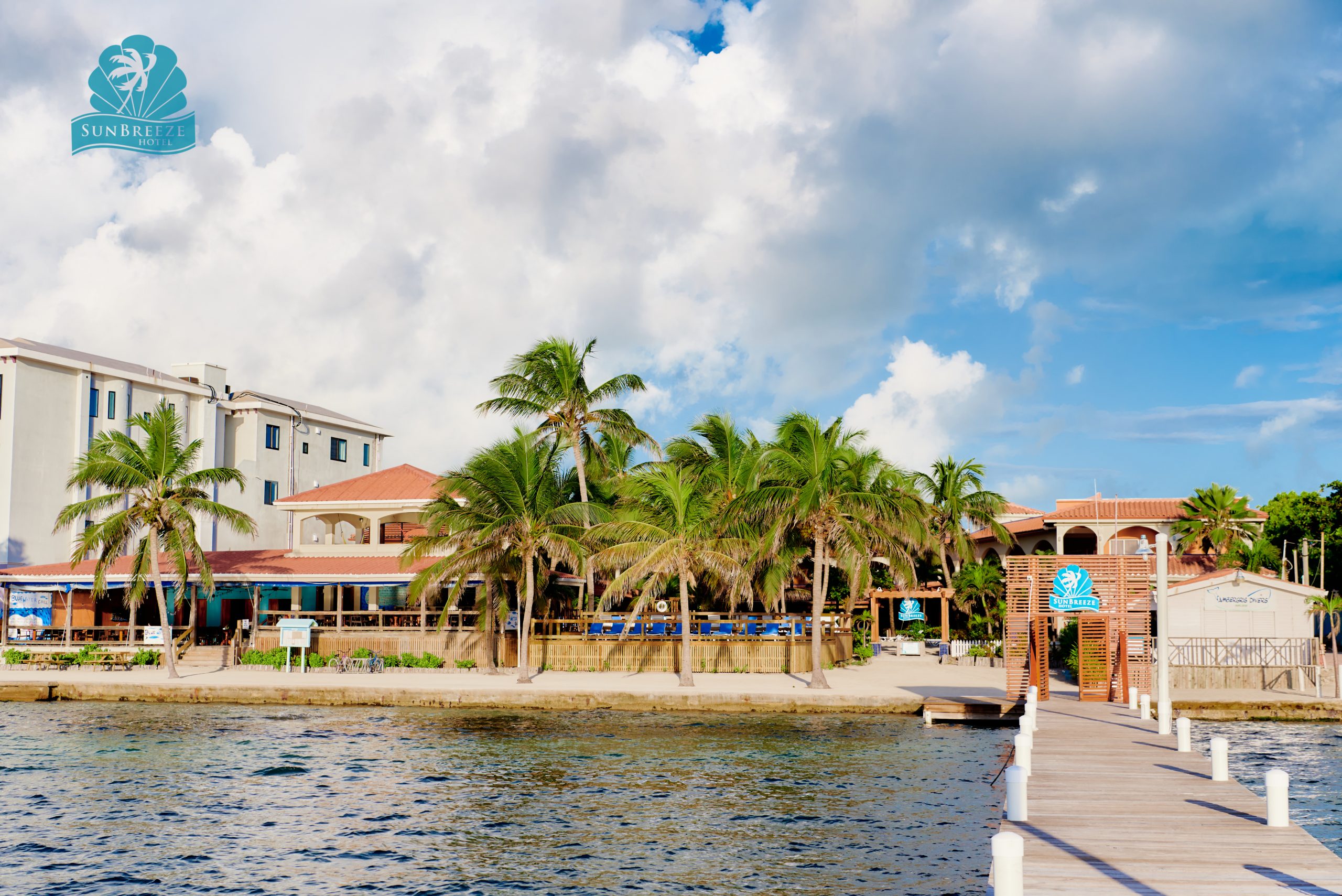 Package
Details
Resort
Details
Destination
Details
Traveler
Reviews
7 Nights' accommodations, Round Trip Flight Belize International to San Pedro, 5 Days of 2 Tank Local Boat Dives, Government Hotel Taxes and Service Charge
Travel Period: Jul. 14 – Dec. 18, 2023
Price and Room Selections:
$1406 Standard (Double Occupancy)
$2130 Standard (Single Occupancy)
$1221 Standard (Triple Occupancy)
$1500 Deluxe (Double Occupancy)
$2320 Deluxe (Single Occupancy)
$1284 Deluxe (Triple Occupancy
Expires at 2:00pm on Friday December 8th, 2023
Sunbreeze Hotel
 Sunbreeze Hotel is located right on the beach and near the scuba diving center of San Pedro Island, which is part of Belize. Belize sits next to the second largest barrier reef in the world. So English is the national language of Belize, but Kriol is the local spoken language. Enjoy our blog article on Belize and Unbelizable Diving and Adventure . Sunbreeze Hotel Diving Sunbreeze Hotel is home...

More Resort Details
Belize
Belize is located on the northeastern coast of Central America. Its Barrier Reef is the second largest in the world, As a result, scuba diving is a main appeal. Especially, with 600 fish, 350 mollusk, 74 hard and 36 soft coral species. More than 200 subtropical islands dot its turquoise waters and the Great Blue Hole, a site made famous by Jacques Cousteau, is a geological wonder. Mostly covered b...

More Destination Details
Aaron O.
We had a great time in Belize. The resort was great and the staff was great too. Diving was great. Recommend using Enriched air if diving more than two a day.

Shelley
Wanted to tell you how happy the group was staying and diving at SunBreeze Hotel in San Pedro. The hotel was very clean, comfortable and we all felt very pampered. The on site dive operation was magnificent and catered to all. Blue Water Grill food was delicious and the staff felt like family. Several of us indulged in massages and thought they were The Best. What a beautiful place on a beautiful island. The friendliest people I have ever had the pleasure of  spending time  with live on Ambergrise Key, Belize.
Prices starting at:
USD $ 1221
Book By:
December 08, 2023