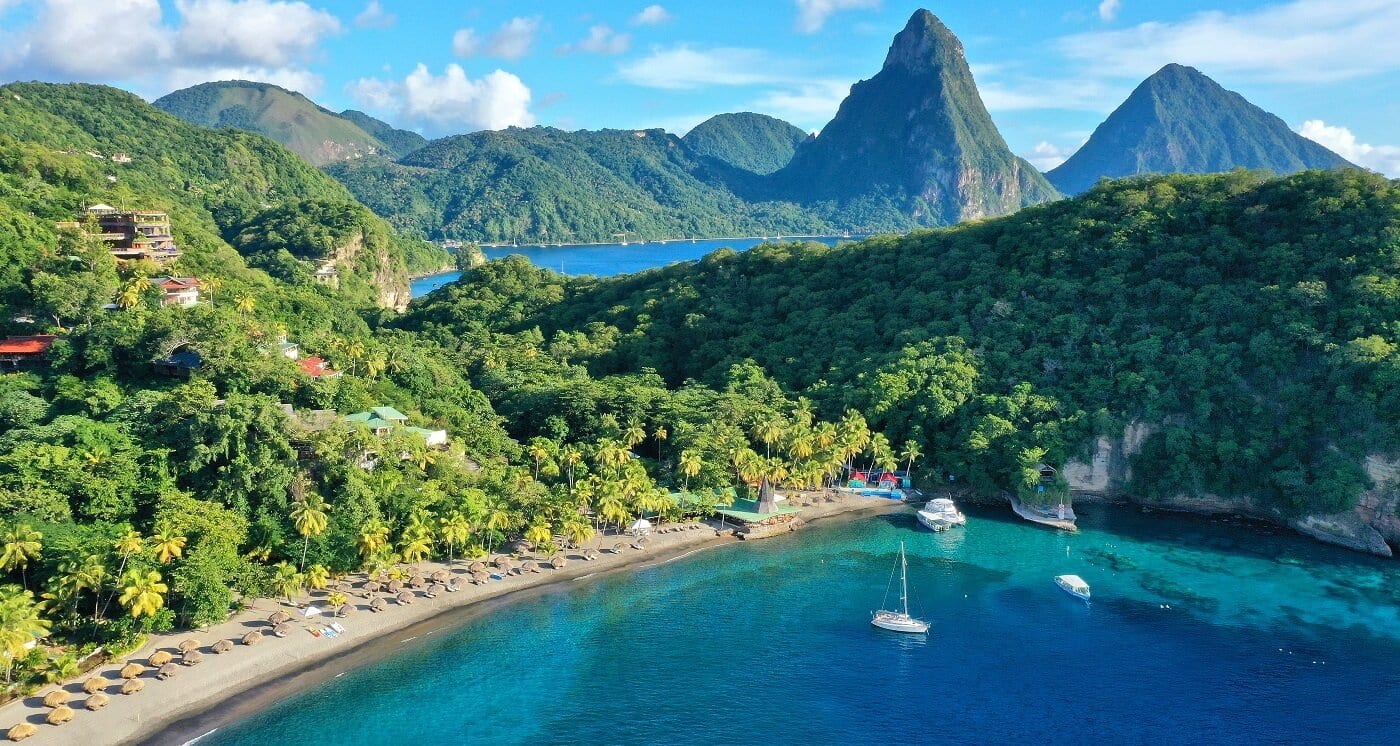 Package
Details
Resort
Details
Destination
Details
Traveler
Reviews
Luxury Resort with All Meals!
7 Nights' Run of House accommodations, Airport Transfers, Daily Breakfast, Lunch, Afternoon Tea and Dinner, Welcome Drink and Culinary Amenity on Arrival, 12 Beach or Boat Dives Including Tank, Weights, Belt, Mask, Snorkel, Fins (Other Equipment at a Charge if Needed), Use of Tennis Courts/Equipment, Kayaks, Paddleboards, Mini-Sailing and Wind-Surfing, Sunrise and Sunset Yoga Plus Escorted Walk of the Old French Colonia Plantation, and Government Taxes (Not Included Marine Park Fee Payable Onsite)
Travel Period: Nov. 29 – Dec. 19, 2023
Prices:
$3199 (Double Occupancy)
$4739 (Single Occupancy)
$2779 (Triple Occupancy)
Travel Period: Jan. 04 – Apr. 15, 2024
Prices:
$3849 (Double Occupancy)
$6029 (Single Occupancy)
$3269(Triple Occupancy)
Travel Period: Apr. 16 – May 31, 2024
Prices:
$3349 (Double Occupancy)
$5079 (Single Occupancy)
$2929 (Triple Occupancy)
Travel Period: Jun. 01 – Oct. 31, 2024
Prices:
$2999 (Double Occupancy)
$4629 (Single Occupancy)
$2719 (Triple Occupancy)
Travel Period: Nov. 01 – Dec. 19, 2024
Prices:
$3349 (Double Occupancy)
$5079 (Single Occupancy)
$2929 (Triple Occupancy)
**Room Upgrades**
$160 per Room per Night Run of House to Beach Deluxe
$220 per Room per Night Run of House to Hill Deluxe
$380 per Room per Night Run of House to Premium
**Add On**
All Non-Alcoholic Beverages $210 per Person 2023 Travel & $252 2024 Travel
All Beverages Including Alcoholic Drinks By the Glass $462 per Person 2023 Travel & $496 2024 Travel
Expires at 2:00pm on Monday December 9th, 2024
Anse Chastanet
Anse Chastanet is located in the Soufriere Quarter of St. Lucia Island in the Caribbean. While scuba diving here, you will find 49 accommodations from Piton Pool Suite, Beach House, 2-bedroom suites, to Hill side suites. 37 of the rooms are on the hillside and may have ocean or piton views. The 12 units near the beach have lush tropical garden or beach views. The rooms come with complimentary wate...

More Resort Details
St. Lucia
St. Lucia is an Eastern Caribbean island. Scuba diving offers varied experiences because the island lies between the Atlantic and Caribbean Sea. Arawak Indians in 200AD named it Louanalao, meaning Island of the Iguanas. Subsequently, in 800AD the Carib Indians arrived and assimilated their culture. Carib descent can still be found on island today. Similarly, Dutch, French and English settlers bega...

More Destination Details
Liz R.
Our trip to Anse Chastanet in St Lucia was wonderful. We were not expecting much of the diving, but it was very good. The whole team at the dive shop were fantastic and I think Adam and Carmen (managers) are fabulous. They really took care of us. We were the only 2 divers on most days, occasionally there was a 3rd who joined us! The resort is beautiful, although most rooms are up the hill; however there was never a problem getting a shuttle ride up. All hillside rooms appear to be fantastic—ours was. Open air, but very few bugs, and a gorgeous view. The staff could not have been more attentive, from housekeeping to concierge to food service. The food was quite good, and a good choice of restaurants

Nancy
Anse Chastanet was truly lovely, and I'm so happy that we had a reason to try something new  (not making light of the circumstances;  just trying to think positively).
We may have to alternate between Bonaire and St. Lucia in future...Anse Chastanet should be so proud of its staff!!
Ted
We just got back from a week in St Lucia. Anse Chastanet resort was excellent. Meals were 5 Star! Great/Exceptional service, excellent resort facilities, good excursions and of course excellent dive operation. The staff was exceptional and made sure we were well taken care of. Recommend it to anyone wanting a worry free first class vacation of diving and land activities. No sand flies during our stay and bugs in general were minimal. Be prepared for a good bar tab at the end of the week! We will keep this resort in mind for our future travels and would love to spend more time there again.

Joyce
The trip was a great success! The resort, diving and staff all get high marks. The dive staff on our boat, in particular, were fantastic. We saw more frog fish in one spot by the pinnacles that I've seen in a week on other trips. We had afternoon dives included in our package, but by the time we got back from the morning dives and folks went back to their rooms and got cleaned up and had lunch it was too rushed. Next time I would ask for the afternoon dives be closer to 3:00 on the days there isn't night diving. Other resorts, where the food is buffet and the rooms are closer to the dive shop, it's not an issue for a 2:00 afternoon dive. The food was fabulous and everyone (including those with allergies) were happy. A few folks complained about it being a bit hot in the rooms but the staff provided stand-up fans as requested. The vans ran efficiently taking everyone to and from their rooms and the wait for one was never more than 10 minutes (well worth the wait than the walk).

Bob
We had a great time! The resort was everything stated. Dive crew and diving was amazing. The food, entertainment and overall service was top notch.

Linda
We had a wonderful trip to St. Lucia! The resort was wonderful. "No" was not in the staff's vocabulary. Love that! Fantastic food that was beautifully presented. The whole experience exceeded my expectations. Our room was fantastic. View of the ocean and the Piton's. Diving was great. We saw seahorses on 12 of our 14 dives. We were able to do a tour of Jade Mountain, the sister property. OMG the rooms were incredible. When we go back we want to stay at least 2 nights there and not leave our room.

Robert
It was even better than expected. Underwater was great and the above water was more lush than Hawaii. Also, they put my wife and I in the beach rooms.

Judy
Had a great time in St. Lucia. The island is so tropical and beautiful. May idea of a tropical island for sure. We did dive but not all 12. We did a volcano tour which was great and also hiked up the mountain behind Anse Mamin. It wasn't too bad not having A/C. The only hard part was getting ready for dinner and sweating while getting ready but we decided to go up later and get ready and that worked out well. The stair were a lot but not bad. It was 201 steps to our room from the beach. We did fine with them liking getting the exercise. We were upgraded to a Deluxe Hillside and it was awesome. We had the view of the pitons right from our room. It was great waking up to this view every morning. And for every sweat that dripped every stair climbed, we'd definitely go back in a heartbeat!!

Prices starting at:
USD $ 2559
Book By:
December 09, 2024