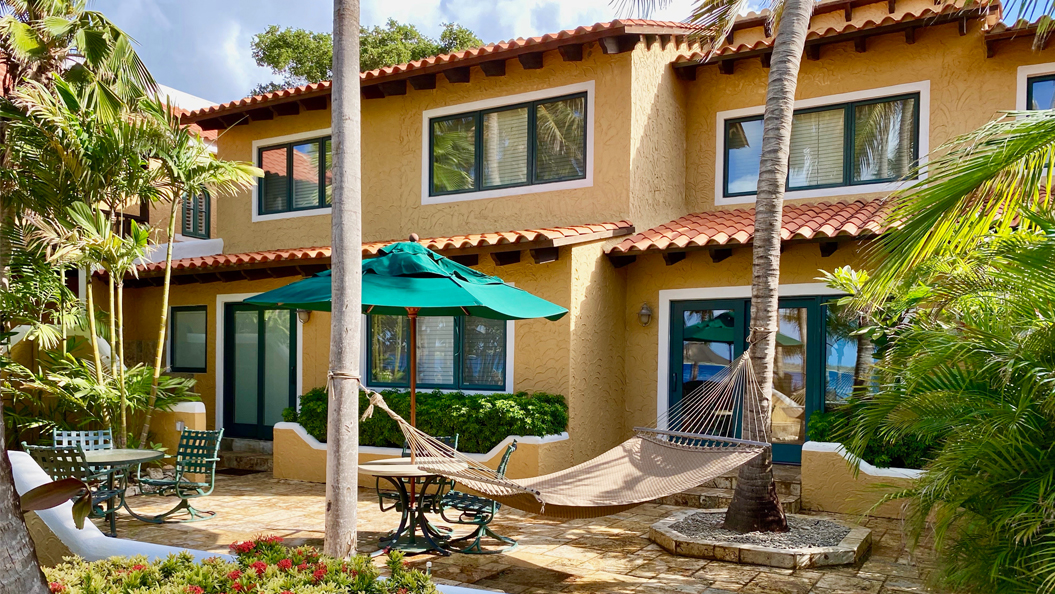 Package
Details
Resort
Details
Destination
Details
Traveler
Reviews
7 Night's accommodations, Round Trip Airport Transfers (Transfers Shared With Other Guests), Daily Full American Breakfast, 6 Boat Dives (1 Tank Boat Dive per Day Except on Arrival and Departure Days), Unlimited Shore Diving, Complimentary Nitrox for Nitrox Certified Divers, Complimentary Wi-Fi, Use of Fitness Center, Kayaks and Paddle Boards, Refreshing Drink Upon Arrival, Beach Towels and Chairs, and Hotel Services Charges (Not Included Bonaire Government Entry Tax and Marine Park Fees)
Travel Period: Jul. 12 – Oct. 27, 2023
Price and Room Selections:
$1710 Courtyard Room (Double Occupancy)
$2875 Courtyard Room (Single Occupancy)
$1930 Marina Front Room (Double Occupancy)
$3228 Marina Front Room (Single Occupancy)
Travel Period: Oct. 28 – Dec. 15, 2023
Price and Room Selections:
$1965 Courtyard Room (Double Occupancy)
$3345 Courtyard Room (Single Occupancy)
$2154 Marina Front Room (Double Occupancy)
$3700 Marina Front Room (Single Occupancy)
Expires at 2:00pm on Tuesday December 5th, 2023
Harbour Village Bonaire
Harbour Village Bonaire is a scuba diving luxury resort located in Bonaire in the Dutch Antilles just north of Venezuela and close to Curacao and Aruba in the Caribbean Sea. The resort has 42 rooms and is adjacent to the Beach Club and Harbor Village Marina. So, they have 1-bedroom suites all the way up to the Admiral Suite. Moreover, they have marine view rooms and courtyard view rooms. Above all...

More Resort Details
Bonaire
Bonaire is a diver's paradise for scuba diving. The Island of Bonaire is a coveted destination for both scuba divers and snorkelers. Being a Dutch Caribbean island means it has a good infrastructure as well as high standards for education, healthcare and sanitation. Because the locals speak several languages including English, conversation is easy. The American dollar is the currency of the isla...

More Destination Details
Terry
The Harbour Village resort was simply excellent and it is my new preferred location in Bonaire. Rooms had first class amenities and fixtures. The staff was excellent. There are cheaper places to stay but none better that I've been to in Bonaire. Everything went smooth as silk. The week after Thanksgiving had low crowds and we had the private beach, dive operator and restaurant nearly all to ourselves.

Greg
We loved Harbour Village. The staff were extremely friendly and helpful. We did as you know some travel modifications (to extend our stay!) and they were very accommodating. We decided to extend because we liked Bonaire much more than Curacao. The snorkeling on the Harbour Village beach itself was unbelievable with multiple kinds of eels, scorpion fish, spotted drum, crabs, shrimps, etc, all within 50 feet of the beach. The on-site dive shop could not be more convenient, as you can literally leave your room 5 minutes before the boat leaves. We could see the dive boat from our room, it was about 200 yards away. That is pretty cool. Only criticisms would be HV had a terrible wifi internet system, which was very undependable, requiring users to re-log-on multiple times per day, only to get kicked off the system again 30 minutes later, when the signal died again. Kind of drove me crazy, that one. And the food at their only restaurant was OK but not great. The employees at the restaurant could not have been nicer, and they really become your friends over the course of the stay, but it seems it would be pretty easy to upgrade the food quality? My wife and kids had a great time at HV. We would definitely go back. As for the diving itself, Bonaire is of course great, but I think we preferred the Turks and Caicos, where we have been many times, just because the walls are better in Turks and there is more big stuff, sharks barracudas, rays, etc. Bonaire is great for little stuff, but it starts to all look the same after a few dives, and really the snorkeling is just as good as the diving. After dozens of banded coral shrimp and aero crabs, a reef shark would be cool once in a while!

Prices starting at:
USD $ 1710
Book By:
December 05, 2023