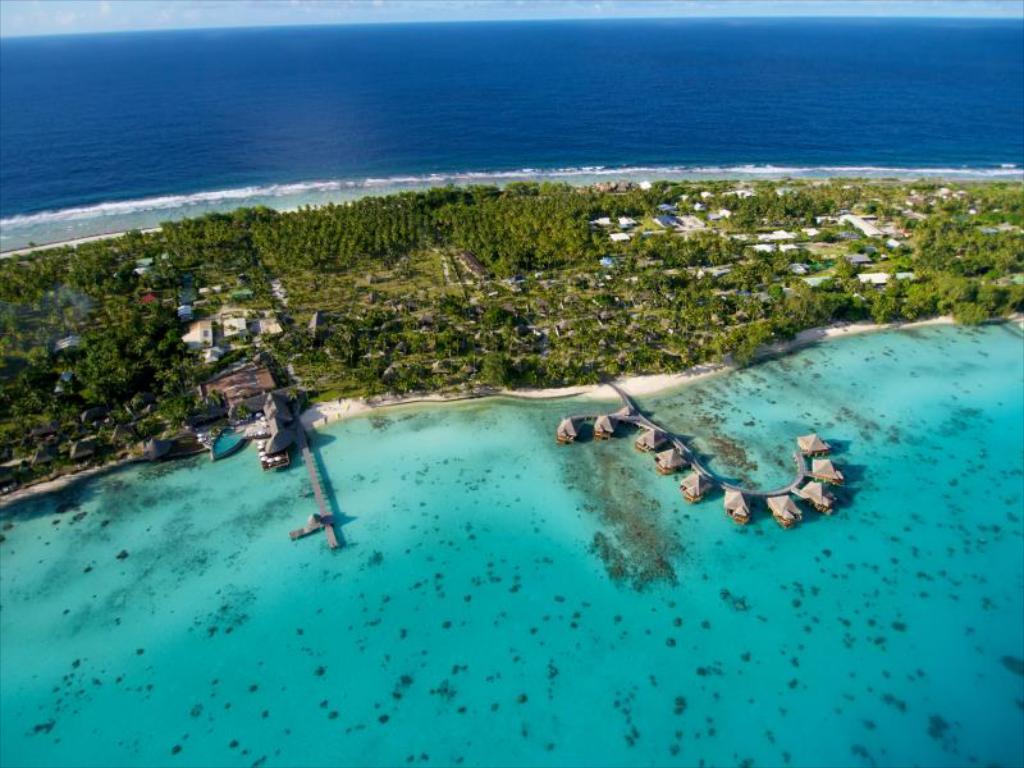 Package
Details
Resort
Details
Destination
Details
Traveler
Reviews
Personalized Hotel Kia Ora Resort & Spa Packages Are Available – Contact Us Today, For Your Custom French Polynesian Dive Adventure
Expires at 2:00pm on Wednesday December 31st, 2025
Hotel Kia Ora Resort & Spa
Hotel Kia Ora Resort & Spa is a scuba diving resort in Rangiroa in French Polynesia. They have 60 guest accommodations. So, they have Beach Bungalows to Villas with pools, family suites with pools, and Overwater Bungalows. Furthermore, each room has air conditioning, hair dryer, flat screen TV, a terrace with lounge chairs, and a mini-fridge. Enjoy our article on Dive into Polynesia with Humpb...

More Resort Details
French Polynesia
French Polynesia is truly a scuba diving paradise. There are 118 islands and 6 archipelagos. More importantly, this 1,359sq mi land area has a dive site just right for any level of diver certification. The islands here were first inhabited by Polynesians around 200BC. Ferdinand Magellan stopped by in 1521 right before he died in Cebu, Philippines. James Cook stopped by the islands 3 times before b...

More Destination Details
Steven
We had a wonderful time. The resort and room were very nice. We tried to take advantage of everything the accommodations had to offer. Our own swimming pool was great and the outdoor shower and tub were wonderful extras. The room itself was clean and well-furnished. It was probably one of the nicest rooms of all our travels. Staff were very helpful and friendly. The food was delicious, especially for an out-of-the-way resort. The breakfast buffet had lots of choices and we never left feeling hungry. The grounds were very nice too, although very little rain over the preceding five or six months made the landscaping a little dry and wilted. That all changed on the last few days of the trip- lots of rain, but everyone was happy after so many weeks without it. When we were not diving, we rented bikes and peddled around, walked across the street to the sandy beach, and walked into the little village for snacks, beer and a few take home meals, and of course to watch the dolphins jump and play in the channel before sunset. The restaurant was a little pricy and we had worked our way through the menu pretty quickly, so we needed some variety. We ate out once at Te Mao with another couple from California. The meal and drinks were very good and we would recommend it for anyone who wants to get out of the resort for an evening. I would recommend that visitors exchange some money in Tahiti before going to Rangiroa. Credit cards are accepted, but it's hard to get local cash in Rangiroa. Also, very few places to pick up things you might have forgotten at home, so pack wisely. Diving was very exciting. It was certainly an intermediate to advance dive location. The strong current was thrilling, but moving around in it (and following divemaster instructions) required skill and fitness. Topside conditions were rough- preparation, entries and exits had to be done quickly and efficiently. Some of the divemasters were better than others. Claudio was clearly our favorite. Divemasters and boat captains helped with gear; everything was ready to go on the boat each trip. Nitrox- this is a nitrox-only resort. No air. Although, the shop wasn't too concerned abut non-nitrox certified divers. The shop was concerned about a check-out dive, which we had not expected to do. The language barrier made it a little difficult to understand the requirements for a checkout dive. I would recommend that future guests/divers look into this first thing and be aware. Since diving here requires more skills, divemasters want to make sure divers can handle themselves, which is understandable, but the requirement for a checkout dive should be explicitly stated. The animals were awesome, dolphins, rays, sharks, and barracuda were highlights. The reef is poor; not much to see. Good buoyancy and breathing are essential. On three occasions, one of us either almost ran out of air or actually ran out. It easy to over breathe when working hard underwater.

Prices starting at:
USD $
Book By:
December 31, 2025