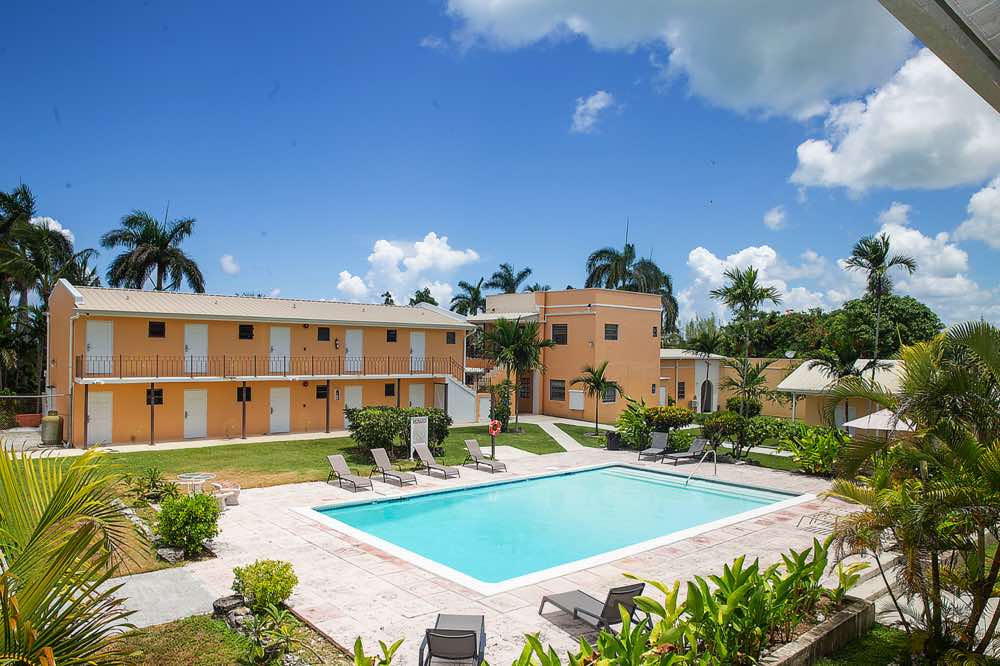 Package
Details
Resort
Details
Destination
Details
Traveler
Reviews
7 Nights' Pool or Studio accommodations (Double Occupancy), 5 Days of 2 Tank Boat Dive with Stuart Cove Including Round Trip Hotel/Dive Shop Transfers (Not Included Government Tax)
Travel Period: Jul. 13 – Dec. 14, 2023
Price: $1307
Travel Period: Dec. 15, 2023 – May 19, 2024
Price: $1381
Travel Period: May 20 – Dec. 11, 2024
Price: $1332
Expires at 2:00pm on Sunday December 1st, 2024
Orange Hill Inn
Orange Hill Beach Inn is a boutique scuba diving resort located in Nassau, Bahamas. They have 32 accommodations ranging from Studio, Poolside Rooms, Apartments, and even a Private Cottage. The studios have a queen or 2 twin beds, a patio or balcony with a partial ocean view, and a kitchenette. The Poolside rooms have 3 beds; 1 queen and 2 twins. The apartments have a full kitchen and 2 queen beds ...

More Resort Details
Bahamas
The Bahamas is comprised of over 2,700 islands, rocks and cays formed from coral reefs. Here, scuba diving is accessible from 2200 coastline miles on the Atlantic Ocean. It's an ecological oasis with exceedingly clear water. There are over 1,000 fish, coral, invertebrate and crustacean species. Earlier settlers were the Lucayans, Tainos and Arawak people. Spanish explorers first came to the isla...

More Destination Details
Joseph & Donna
The trip went very well. I had very good reports from the dive center and the way they treated our small group with their own boat even. The Instructor's were very accommodating. The hotel, we had no complaints.

Greg
My room was adequate. Very much inline with what I expected to get on a dive vacation. Others in our party complained that their rooms were a bit seedy and not clean enough, but the hotel management was helpful in resolving these issues. Service at the hotel was excellent. It's run by a British Lady and a small staff. They were very accommodating. When one of our non-diving travelers was injured, She personally took her to the hospital, X-ray lab, and pharmacy. The hotel has a "pour your own" honor bar, which was a big hit with the imbibers on the trip. Food in the hotel restaurant was good to excellent. Fish dishes tended to be better than beef dishes. Diving was excellent. Reefs are in good condition with lots of fish. We saw sharks every day. Stuart Cove's is a well-run operation, and their staff is friendly and helpful. Several of our divers were diving sidemount, and the boat staff were always glad to hand tanks to them in the water.We did a shark dive and everyone on the trip raved about it. We saw plenty of the unfortunately now-ubiquitous lion fish, and sharks on almost every dive. Other wild life encounters were typical of Caribbean diving.

Prices starting at:
USD $ 1307
Book By:
December 01, 2024