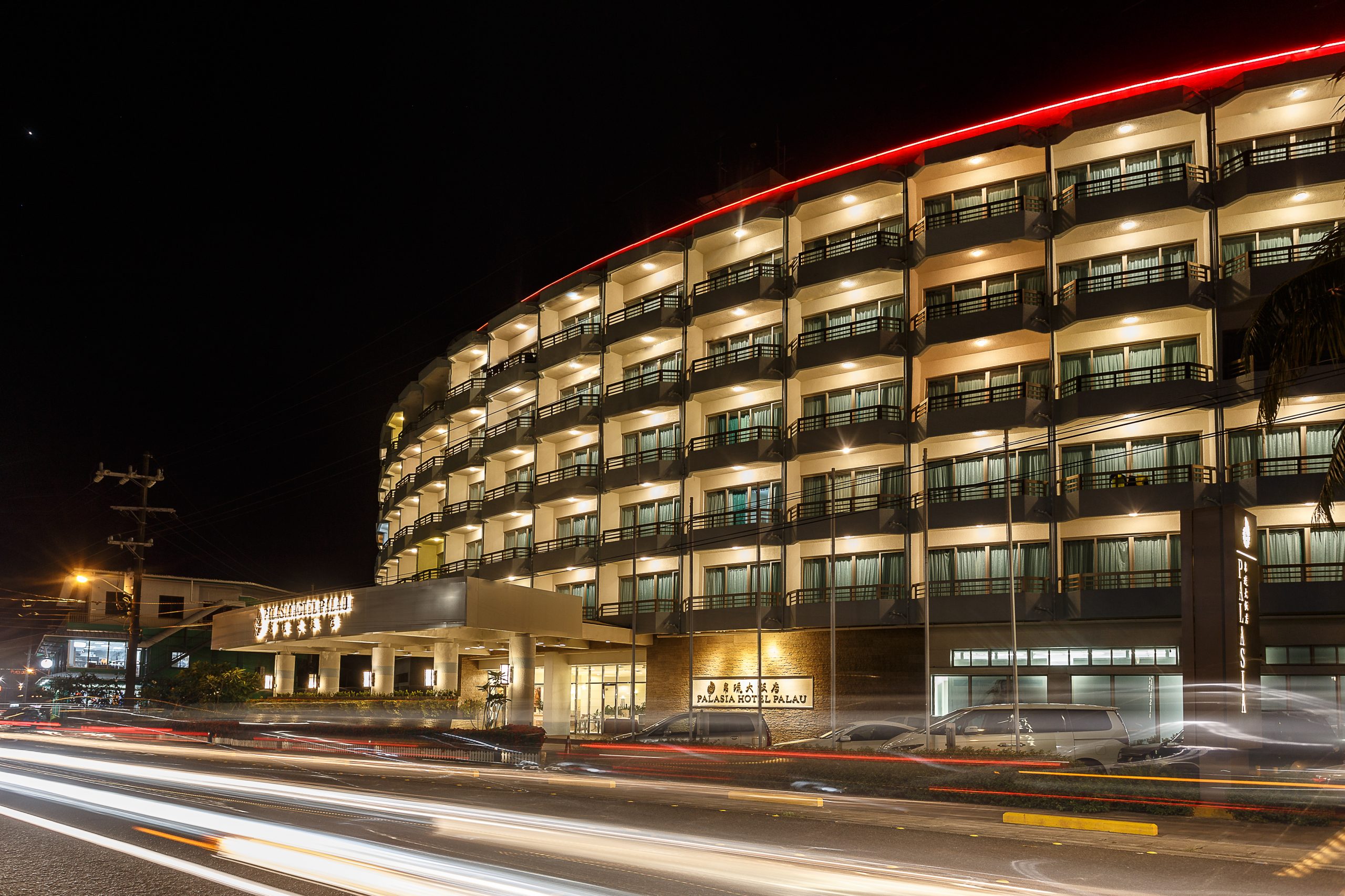 Diving Activities
Caverns
Drift Diving
Great White/Hammerhead/Tiger Sharks
Macro Life
Manta Rays
Nitrox
Wall Diving
Whale Shark
Wreck Diving
See More Diving Activities
Package
Details
Resort
Details
Destination
Details
Traveler
Reviews
7 Nights' accommodations, Round Trip Airport Transfers, Daily Breakfast, 5 Days of 2 Tank Boat Dives with 2 Days Additional 3rd Tank and 1 Jellyfish Lake Snorkeling Stop After Diving, Boxed Lunch with Drink on Dive Days, Free 32% Nitrox, Use of Dive Equipment (Excluding Computer) and Hotel-Dive Shop Transfers with Fish N' Fins, One Free Pizza including One Free Beer and Government Hotel Taxes (Not Included Koror State Diving Permit)
Travel Period: Jul. 22 – Dec. 28, 2022
Price and Room Selections:
$1597 Deluxe Town View (Double Occupancy)
$2258 Deluxe Town View (Single Occupancy)
$1695 Deluxe Bay View (Double Occupancy)
$2454 Deluxe Bay View (Single Occupancy)
Expires at 2:00pm on Sunday December 18th, 2022
Palasia Hotel
Palasia Hotel Palau is located in downtown Koror in Palau. The hotel has 165 scuba diving guest rooms. Deluxe City View rooms, Deluxe Bay View rooms, Junior suites with balconies and Rock Islands views, and Executive Suites. Each room may have a minibar, fridgerator, TV, bathroom, and some of the larger units have living rooms/sitting areas. Whether you are coming to go scuba diving as a single tr...

More Resort Details
Micronesia
The Federated States of Micronesia is located in the Northwestern Pacific Ocean. The country is consists of 600 islands. However, Scuba diving is concentrated primarily on three of these islands. Here biodiversity is truly enormous. As a result, over 1,500 species of fish and 700 species of coral exist. Besides outstanding scuba diving, the country offers palm-shaded beaches, ancient ruins, WWII a...

More Destination Details
Philip
Crew is great. Food awesome. Diving good.

Dave
As you know we did the first week on the Palau Agressor and the second at Manta Ray Bay. . Agressor, Palau area and Peleliu. The boat is well kept and the boat crew was pleasant and responsive, and the food was good and sometimes better. The cat design makes for a much roomier boat than other types and greatly improves the ride. In addition this boat has a lift device that launches and retrieves the entire "dive boat" with the divers on board which makes it a very easy operation for the guests. The diving was always good or better, and it was especially good to get to Peleliu. Although the diving there isn't any better than other areas around Palau, the shore trip to visit all of the WWII sites was truly special since this was the site of the nastiest battle in the Pacific war zone. The boat negatives were the pillows and mattresses, both were well worn and thin, which made it feel like you were sleeping on the plywood underneath.

Prices starting at:
USD $ 1597
Book By:
December 18, 2022