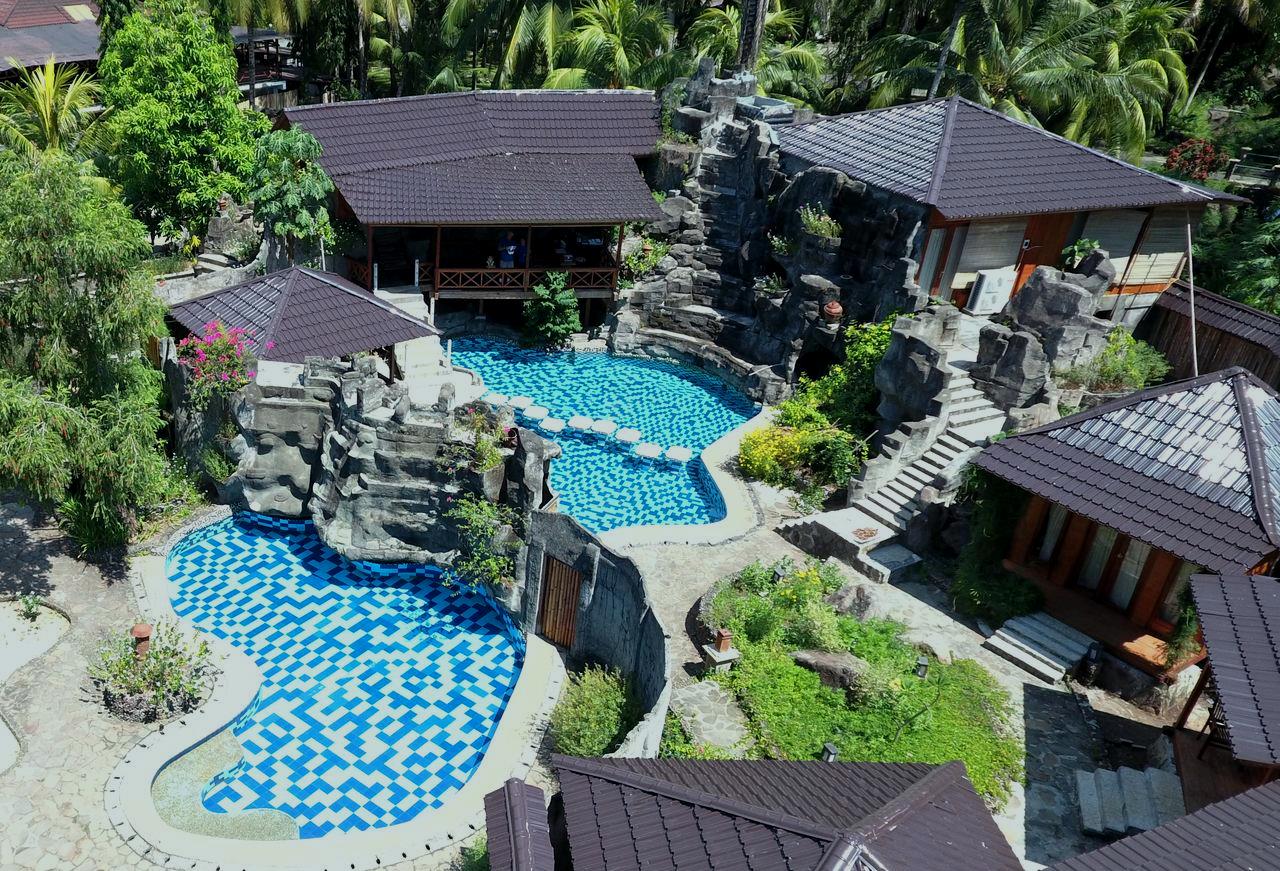 Package
Details
Resort
Details
Destination
Details
Traveler
Reviews
7 Nights' accommodations, Round Trip Airport Transfers, Daily Breakfast, Lunch (Served on Dive Boat) and Dinner, 6 Days of 2 Tank Boat Dives, Government Taxes and Hotel Service Charge (Not Included National Park Fees)
Travel Period: Jul. 14, 2023 – Mar. 31, 2024
Price and Room Selections:
$1215 Pool View (Double Occupancy)
$1485 Pool View (Single Occupancy)
$1175 Pool View (Triple Occupancy)
$1303 Sea View (Double Occupancy)
$1660 Sea View (Single Occupancy)
$1228 Sea View (Triple Occupancy)
$1495 Grand Sea View Cottage (Double Occupancy)
$2045 Grand Sea View Cottage (Single Occupancy)
$1350 Grand Sea View Cottage (Triple Occupancy)
Expires at 2:00pm on Thursday March 21st, 2024
Tasik Ria Resort
Tasik Ria Resort, Spa & Diving is 30-45min south of Manado in North Sulawesi, Indonesia. This scuba diving resort is adjacent to Tanawangko Bay. The resort has 50 rustic, yet comfortable rooms ranging in four styles. So you can choose from, Sea View Suites, Grand Sea View Cottages, and Pool View Rooms, plus mobility accessible rooms as well. Enjoy out blog articles: North Sulawesi, Indonesia P...

More Resort Details
Indonesia
Indonesia in Southeast Asia has 17,000 islands. Hence, scuba diving experiences in its seas and oceans are unrivaled. Subsequently, you can have dive experiences with thousands of marine species. Similarly, expect dazzlingly healthy coral, reefs, muck diving and thrilling drifts. Also, the country has vast areas of wilderness that support a high level of biodiversity. DIVING THE REGIONS OF INDONE...

More Destination Details
Ray
I can't say enough about Tasik Ria and the dive operation there. It's a beautiful resort. We stayed in a bungalow on the water and were very comfortable. The outdoor shower was quite the treat! The food was very good with a very diverse selection including lots of local favorites. The dive boat was a bit slow but very comfortable and relaxing. We dove Binaken Park which is mostly wall dives. The visibility was not the best - probably better later in the dry season. But we did see lots of fish, turtles, nudibranchs and even a couple of pigmy sea horses! Everyone at the resort was very friendly but need to give high 5's to Dan - the consummate resort manager, Jimmy Santiago - the best dive master! Herman - the groundskeeper who was insistent we learn some of the local language, Sophie for he help at the front desk and Frankie and Funi for the fabulous tour. And if you go - you MUST take a photo class from Jill. I don't care what your photography level is, you will learn!

Prices starting at:
USD $ 1175