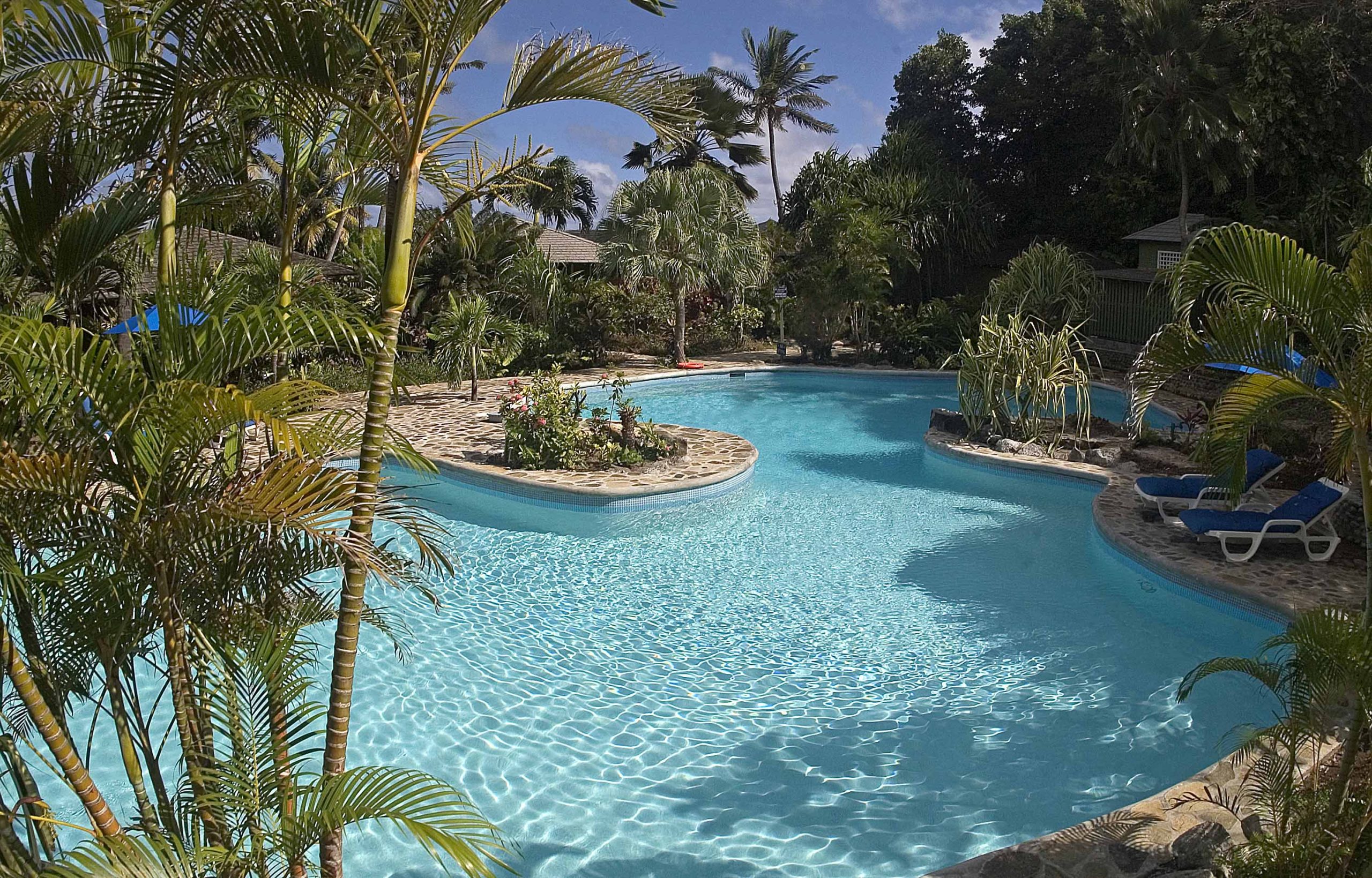 Package
Details
Resort
Details
Destination
Details
Traveler
Reviews
2 Free Nights!
7 Nights' Superior Room accommodations (Double Occupancy), Round Trip Airport Ferry/Taxi Transfers, Daily Breakfast, Bottle of Champagne, Two 55 Minute Back to Nature Massage, 5 Days of 2 Tank Morning Boat Dives Including Complementary Gear (Except Computer)
Travel Period: May 18 – Aug. 31, 2022
Price: $1680
Travel Period: Oct. 01 – Dec. 19, 2022
Price: $1648
Travel Period: Dec. 20, 2022 – Jan. 04, 2023
Price: $2063
Expires at 2:00pm on Saturday December 24th, 2022
Young Island Resort
Young Island Resort is a scuba diving private island destination and is located on the 1st of the 32 Grenadine Islands that are just below and on the west side of St. Vincent Island. These islands form an archipelago nation in the Caribbean Sea 120 miles west of Barbados. The hotel has 29 guest cottages. They have Superior Cottages by the beach, Deluxe Suite with patios, Luxury Suites with large p...

More Resort Details
St. Vincent & The Grenadines
St. Vincent & The Grenadines are a scuba diving destination in the Caribbean. The islands are 24 miles south of St. Lucia and 75 miles north of Grenada. 32 islands form the country and some are privately owned. The islands were formed by volcanic activity. Saint Vincent is the largest of the islands at 18 miles long and 11 miles wide. Moreover, it is home to Mt. Soufriere which rises 4,049ft a...

More Destination Details
Carolyn
Our week in St Vincent was wonderful!!! We were the only ones diving with Dive St Vincent all week except for one local guy who did his own thing! We did see lots of little critters as advertised... in fact there was nothing large there! It is not a protected marine park so it is a bit overfished! We only did the 2 morning dives since it didn't seem like they wanted to go out in the afternoon with just the 2 of us! The boat is small so more than 4 might be too many people! We went to St Vincent one day but really preferred just staying on Young Island! There's not much to do on St Vincent! It is REALLY untouristy!! I couldn't find any shops for souvenirs and we really couldn't find any organized tours to do with just the 2 of us. As for Young Island Resort... the food is amazing!!! The service was wonderful!! We wished we could've been upgraded because the spa next to our cottage (14) was being renovated all week— which meant no massage for me and workers talking outside our bathroom and near our outdoor shower all week! The outdoor (the only) shower otherwise was great! Loved being able to see the ocean while taking a shower! We eventually got used to being lazy and snorkeled off the beach there as well as kayaked around the island. We did see an octopus and one small skittish turtle when we snorkeled! The resort is not geared to divers at all except that it is super easy to get picked up and dropped off by the dive boat! There are no rinse tanks... but we found a faucet near our cottage and used this for our gear.

Prices starting at:
USD $ 1648
Book By:
December 24, 2022