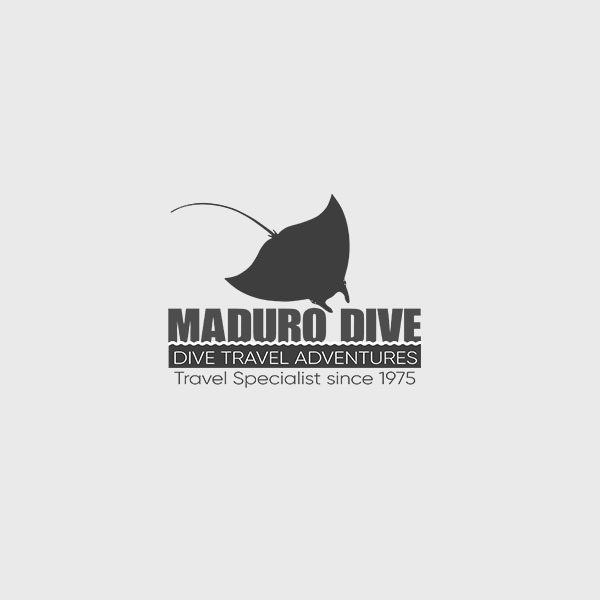 Amenities
Diving Activities
Adventure Activities
Package
Details
Resort
Details
Destination
Details
Traveler
Reviews
We had a great time in Curacao. The apartment at All West was very nice and the diving was terrific. The staff at the hotel and dive shop was always helpful.
All West Apartments
Scuba Diving in Curacao? All West Apartments are located near the fishing village of West Punt on Curacao Island. So, they have 12 apartments with ocean view and complete with kitchen facilities. Not only is it a favorite spot for scuba divers, but when locals want to get away from the city of  Willemstad, this is one of the stay-cation hot spots they go to. Enjoy our blog article on Curacao, Can...

More Resort Details
We had a great time in Curacao. The apartment at All West was very nice and the diving was terrific. The staff at the hotel and dive shop was always helpful.
- A.
The All West Apartments and staff were great. There was a mix up with room assignments as there was a large group checking in at the same time. However, it was all straightened out in short order. The rooms were great. We turned the living room into a second bedroom with the pull-out couch, so we each had a bedroom. In all of my years diving I have never stayed in an apartment, so it was an interesting (good) adventure. However, we stopped at the grocery store when we came from the airport, and we set up house. The diving behind All West and also the dive shop was very good. And after hour tanks were always available. The dive operation Ocean Encounters (All West Diving) was super. They run a fine operation and are very helpful & friendly. The diving was very good. I didn't see any new things, as it was my 5th time in Curacao. However my son is a new diver and almost everything was new and exciting to him. We did a lot of sightseeing and ate out three nights. We ate twice at The Sol and had the pleasure in spending some time talking to Sunshine. The food was excellent and Sunshine's smiling personality left smiles on our face too. What a great place to eat and spend an evening. We had a great time and are ready to come back.
- Roger
The apartment was fine and we found the local restaurants in West Punt to be very good. The dive operator was okay, although a couple of the dive masters seemed a little bored. Our biggest concern was the lack of marine life, except for reef fish, on all of the dives except one. No lobster, a couple of small crab, and no large fish at all. We did see many fishing boats in the dive areas and since our apartment was near the local dock, we got to see the catch they brought in every day. It's no wonder we didn't see any large fish. We heard many divers say they wouldn't be coming back to Curacao and we fall in the same category. It definitely is not a protected marine environment and I expect the local fishermen to over fish themselves and the dive industry out of business. For that I am truly sad.
- Bill
Love Westpunt. Good dive sites, restaurants, beaches. All West Apts was fine, no problems; Ocean Encounters boat dives were great. Dive masters were very attentive.
- Mike
We just got back from Curacao. We had a wonderful time. The All West apartments and Go West diving were very nice. We LOVED the shore dive in front of the apartments. We saw so many octopus, including 2 Atlantic long arm octopus mating during the day. We also found the home of 3 octopus and they were there 3 days in a row. We saw lots of squid too. The dock at the beach where the fisherman come in was fun. The fisherman would throw fish guts into the water and turtles would swarm the area. We actually did a full 2 hour dive at that site. The reefs are healthy. I can definitely see us returning there for a family trip!
- Susanne
Our trip was fabulous. Diving was great, the divemasters were wonderful and very relaxed - no hurrying anyone, it wasn't too crowded and the accommodations were very comfortable. Airport transfer smooth - they were waiting with a placard and our name on it. And for the return to the airport, we returned one of their rental trucks, so we did not need a ride. Only negative was a delayed departure from Curacao by American Airlines, but that is to be expected at times.
- Julie
The room at All West was so so. The location was great, but some things were lacking. The kitchen could really use a microwave. We prepared our own food. The diving was great. This was my favorite Caribbean diving ever. We did mostly shore diving. There is a pier where the fisherman clean their fish and throw the waste into the water. As a result, a lot of turtles come in to feed. We found a dead barracuda and ended up hand feeding it to the turtles. It was so much fun that the next day we bought a couple of fish. We ended up finding an eel to feed and even an octopus. The octopus loved the fish. It actually stole one whole fish and walked away with it. It was fantastic. And at a different dive site we spotted an eagle ray. And instead of disappearing it hung in the sand feeding. We watched it for about 30 minutes. I took pictures and video of everything. It was wonderful!
- Sue
Prices starting at:
USD $