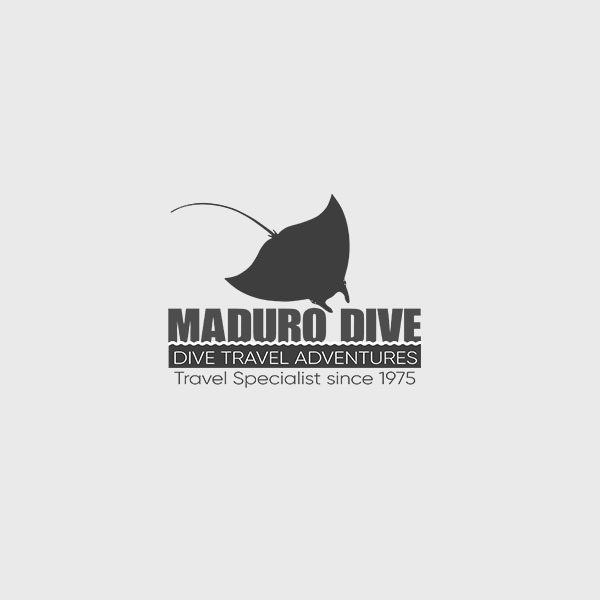 Amenities
Diving Activities
Adventure Activities
Package
Details
Resort
Details
Destination
Details
Traveler
Reviews
Our dive guides George and Steve at Little and Carl and Rozie on Brac were all fun and enthusiastic. We really appreciate the valet diving service from Reef Divers.
We thought the food and friendliness of staff at Little Cayman was better overall, but wow the desserts at Cayman Brac were hard to resist. The pool and bar area at Brac was nicer in our opinion. Oh, and an island tour in the pm with Mossy is a must! We loved his narrative of the history of Brac and meeting a few locals along the way.
As for the dives, we really appreciated the variety of dive sites: the swim throughs and walls, healthy fish life as well as seeing so many turtles and eagle rays!
Overall a great trip and highly recommend!
Cayman Brac Beach Resort
Cayman Brac Beach Resort has 40 guest rooms. The island is located close to Little Cayman and South of Cuba. The scuba diving resort was recently refreshed and the beach renewed. The spectacular free form pool has an adjacent Jacuzzi. Each guest room has a private bathroom complete with hair dryer. The onsite scuba dive center is called Reef Divers. Enjoy our blog article on Cayman Brac - The Adve...

More Resort Details
our trip was enhanced by the very professional boat crew: Neil and Sharon. all of the instructors were great, very friendly, helpful, safety conscious, and determined to make our dive trip an excellent experience for everyone. The dive sight briefings were top notch and very thorough from description of the site to the best way to dive it. The area itself is one of my favorites because of the 2 reef systems that come together at Mixing Bowl. some of the best u/w topography anywhere. The accomodations were new and most confortable. Hopefully they have corrected the water smell by now, as that was awful! Sausan always is very helpful, reassuring, courteous, and prompt in her replies about the trip. She is very knowledgeable about the destinations and travel routes and we appreciate her expertise! Thank you.
- A.
Rick and I found the LCBR to be a great place. The service of the diving staff was great. The food was good and there was plenty of it. The room was perfectly adequate. We were not expecting fancy anyway. Internet service was weak. We had a fair amount of wind during the week so the seas were rough. Some days we could not get to the better dive sites on the north side of the island. Since I get seasick fairly easily, I skipped a couple of afternoon dives. All in all the diving was good. We did see a lion fish which was totally unexpected. All the transportation you arranged went off without a hitch - thank you.
- M.
The trip was awesome! Little Cayman Beach Resort is wonderful. Great rooms, wonderful food, and who can complain about a beach! It was windy, but no one has control over that!
- S.
Our condo was clean, well-furnished, up to date and wonderful. Service at the resort was universally friendly, efficient and quick to please. Food was spectacular in variety, quality and quantity. Dive operator was professional, friendly, safety conscience, and helpful. I didn't realize there were flaming scallops in the Caribbean. I strongly feel that the preservation of the large groupers is vital to keeping the lionfish in check. They are devastating other reefs.
- Barb
We enjoyed our trip to LCBR and want to go back. The room was great, the I-pod dock was nice for music. Glad for the A/C, though we did not spend time in the room, but glad for a beach front room to be away from the bar patrons at night. Food was excellent. Service was excellent, bartenders were friendly. Dive operation was very efficient, nitrox a plus, grease board pre-dive briefings helpful for exploring on our own, DM short tours great option, varying sites great. No complaints. For us who dive in the pacific tropics and first time to the Caribbean, we liked the different sea life, especially the friendly pettable groupers, but notably fewer sharks. We loved the dramatic wall diving against the contrasting blue and deep, especially "Lea Lea's Lookout" dropping down a canyon to 110 feet and then out to the wall. I think we lucked out because all the divers we met on our boat were experienced, extremely good on air, very friendly, helpful and people we enjoyed diving with. We especially enjoyed the evening talk, very well attended to, by a physicist who worked on the Voyager project and spoke about astronomy with slides, though it was too cloudy for his star gazing explanation. We would have liked more evening talks, perhaps a naturalist or a historian or a culturalist. We suggest doing more talks like this by the LCBR management.
- Carol & Paul
LCBR is a gem. A diving oasis with great walls, healthy reefs and abundant marine life. The boats and staff are great, food is awesome, and everyone is pretty much family after a week. I can't say enough good things and can't wait to go back.
- D.
Little Cayman trip was excellent!!!!!!!! Room and accommodations were very good! Food was excellent with plenty of great selections, well prepared and presented. Best buffet food I've had at a dive resort in 25 years of diving. Dive operation was excellent. One of the best that I've seen. Very professional and enjoyable. I would highly recommend this trip to anyone. P.S. I'm a PADI instructor with over 25 years of diving.
- Joe
We had an amazing trip and will go back for sure! Our room was perfect and highly recommend the 300 block away from the main rooms and on the beach. The diving was some of the best we have seen! The dive staff was amazing!!! We had a turtle on almost every dive, a few sharks, octopus on the night dive, lobsters, and many more. The food was incredible!! And desserts even better!! Our only complaints were the beds are a little hard and the beach has short seaweed so not a place to wade out in, but you can go off the end of the dock and it is clear and even has good snorkeling.
- Christi
My first trip to Little Cayman was terrific. This was also my fist dive trip since I was certified in September 2013. The accommodations, food and staff were wonderful. The dive shop staff, dive masters and dive boats were terrific. Since this was my first dive trip, everything under the water was new, awesome and exceeded my expectations.
- David
It was great, wondering what they have open cause we want to go back the week after new years.
- Doug
The trip was great. The weather was awesome. The flights. Ugh. I will book little cayman air first so we don't have a huge layover. But other than that all ok.
- Cindy
The Little Cayman Beach Resort was great. The food was excellent, the rooms were very nice, the bar excellent, the front desk was always very helpful. The dive boat was wonderful. The dive masters were very instructive on upcoming dives. They were very good on giving no decompression diving guide lines. They would just help us into the water and let us dive where we wanted or guide us around for half a dive and then let us go on our own. I knew that Little Cayman was not going to have any night life but I still wanted some if that makes any sense. We did rent a scooter and toured the island. There was not much to see as we assumed there wouldn't be.
- Bruce
Top notch, smooth running dive operation. We had an emergency recall situation for a diver in need of care. They executed it flawlessly, exactly how they briefed us it would go. The diver was fine. All of the staff across the resort were great. The food was good; but in my last visit it was exceptional. Others in my party commented that the food wasn't as good as previous. This time it was good buffet food; last trip it was 5 star cuisine served in a buffet. I would go back again without hesitation. When booking leave at least 3 hrs for connecting in grand cayman to come home; The cayman airways island hopper runs late, and the ticket desks in grand cayman can be jammed with people, and it can take another hour to get through that.
- Tom
Our trip to Little Cayman Beach Resort was FANTASTIC!! Everybody in our group would like to go back again. The food is fabulous, the service and cleanliness was great, and the diving wonderful. We did have mosquitoes this year, but the resort provided spray and you have to expect that when you travel to an island as remote as Little Cayman. We saw turtles on every dive, some sharks, eagle rays and all of the beautiful juvenile fish. We are hoping to return next year but maybe later in the summer.
- Becky
Our trip was wonderful. It was my first diving trip since treatment for pancreatic cancer so it was quite a thrill to be able to do it again. We loved the resort, food, service and the dive operation was tops! I loved the idea of not having to walk all over the boat with my tank, etc on my back. Of course, not enough adjectives to describe Bloody Bay Wall and the preserve. It was the first time we saw a fireworm, a Goliath grouper, a fingerprint cyphoma, a minute pipe horse and fringed filefish! So lots of new things, as well as our old favorites....including the biggest peacock flounder ever! Lots of rays. We didn't have any problem with the airlines and Clyde was quite accommodating as our ground transfer in Little Cayman. All and all, we look forward to going back.
- Craig
With the exception of them being fully booked and a little hectic. This was an excellent trip and probably the best one ever. They did a fantastic job, the place just keeps getting better. It was a little too many people for my taste but they handled it well. They get a 10 in all areas.
- Lynn
Had an awesome time.. Beach Resort was great would go back in a minute.
- William
Just wanted to let you know how much we enjoyed the Little Cayman trip. Diving was great, the accommodations were clean and well-kept, and the food was fantastic. Hard to believe they can serve such good food when they are in such a remote area.
- Gary
Well...the trip actually turned out to be very good! My guests were great and they loved it!! No major problems once we hit the road (or air). Good weather, good accommodations, good food, good people!
- Roger
We had a fantastic trip. All went well.The stay at LCBR was a perfect 10... "No worries man"... (acting like a Little Cayman native)
- Wayne
We had a great time at Little Cayman Beach Resort. We definitely will go back there. The room was really good. We were right on the beach with a beautiful view of the ocean and dock. The food and service was great. The diving was incredible. The walls on Bloody Bay and Jackson bight are beautiful. The dive masters were great . There were a lot of divers from Europe. We enjoyed talking to them about their dive adventures. I found 2 fire clams. Glenn found a seahorse..twice. We got to see sea spiders for the first time too. The reef system there is in such good shape. We hope Little Cayman stays undeveloped.
- Diane
Valet diving on Little Cayman is awesome. The crew pick your gear up from your room and store it on board. They change over tanks after each dive and bring your tank to you when it's time to get in the water. The crew are not only accommodating but make you feel like you are diving with your best friends. The food was delicious. A good variety with lots of fresh fruits. The dining staff was very attentive. Service was excellent. We got good bye hugs when we left. Rooms are good size and comfortable. Our room was cleaned everyday by the time we came back from lunch.
- Pat
Our trip to Little Cayman Beach Resort was fantastic. The rooms were clean and large. The ocean view room with doors opening to the sand and personal lounge chairs was well worth the extra money. The food was like a 5 star restaurant. We had 2 vegans in our group and chef made special meals for them and frequently brought them out personally and explained what he had made for them. The restaurant service was quick and friendly. The dive staff was personable and safety conscious. Diving was great - walls, swim through and coral reefs and including one wreck. The valet diving service was especially helpful for a couple of our people who have back problems. It made their entries easier. My new fish was a juvenile Longfin Damselfish. Unfortunately, they are pretty small and move fast so I was unable to get any close-up pictures. I asked all the people on my trip and we all agreed we would come back again.
- JoAnn
The resort is a 5-star resort and lives up the groups expectations. Bookings a dead on. Everyone received 5-star service and all the accommodates were as Diving, Lodging and Meals were amazing and the entire trip went on without a hitch. I would totally recommend staying with Little Cayman Beach Resort.
- Cindy
This was our 3rd trip down, resort and dive operation are a well oiled machine. All staff is very attentive and gave us a good trip. Divemasters were very knowledgeable about each dive site. Food was good, but not great, consistent with buffet expectations. Would definitely go back for a 4th trip sometime in the future and would highly recommend the resort.
- Tom
My trip was great!! Loved every bit of it. The accommodations were perfect, food was excellent, and diving was excellent!
- Kathy
Just returned from Little Cayman and 10 days of diving. WONDERFUL!
- Dyan
Highly recommend Little Cayman Beach Resort. Beautiful, clean, up-to-date resort. The staff is extremely amenable and everyone wants to please. Rooms are clean, comfortable. Poolside rooms have coffee/hot water and fridges. Oceanview rooms also have a microwave. The all inclusive package provides three fantastic meals each day. Excellent food, beautifully prepared and presented. Hot beverages and ice water available throughout the day at no additional cost. The resort bar is full of friendly staff and lots of good cheer. I was here for Halloween and they did a bang up job of celebrating the holiday. The dive operation - REEF DIVERS - is excellent as well. Three big boats. Dive crew are very helpful, go out of their way to help and fix gear problems (and we had a few on this trip). We hit some rough weather and missed a day of diving but everyone was very accommodating to ensure that we could make up the lost dives. Dive sites on both sides of the island are beautiful.
- Dyan
I loved everything about Little Cayman Beach Resort, except for my travel experience with Cayman Airways. They didn't deliver my scuba gear for the second time, plus the travel was fraught with delays and confusion. The only consolation for the delay leaving GCM was that my connecting United flight was also delayed departing from IAH. The friendly staff at LCBR did a great job to ameliorate our travel problems. The Reef Divers shop went above and beyond expectations and offered me gear to use (for free!) while Cayman Airways sorted out the luggage issues. I love the resort, and I think the dive operation is possibly the finest I have ever seen in my many dive adventures. That being said, if I get the chance to return to the Cayman Islands, I will most likely return to Cayman Brac Beach Resort, if only to try to avoid flying with Cayman Airways.
- Lester
We had rough seas two afternoons and the boat did not go out for the pm dives. We felt this was great of Reef Divers to forward the credit. The dive operation was excellent overall. They considered themselves "concierge" divers which meant you sat at the end of the boat and put on your fins while they brought you your gear. This was great! A lot less stress on my old guy back. Diving was good. Lots of groupers, sting rays and turtles, but not as many little fish as in Curacao. We saw just one lion fish the whole week! I am really happy that we got the ocean side room which itself was very nice. The food was the absolute best we have ever had in the Caribbean. The only negative that I can think of is that they really like to pack the dive boats with people and I felt at times a second dive master in the water rather than the just one would have helped the group spread out a little better, but we did a pretty good job of spreading out ourselves. To sum it up, it was an excellent trip. We will go there again, but will go somewhere with a good house reef next time we dive and return to Little Cayman.
- David
This was my second stay at LCBR. They consistently run an excellent operation. The buildings are well maintained, the staff is well trained, the food is excellent and the dive operation is very well run. Our ocean view room was in excellent shape, well appointed, and housekeeping did a great job.
- Craig
This is a dive resort. Which means, everything in the resort orbits around diving, divers, dive schedules and dive stuff. Divers will have a good time here; non-divers will probably find it lacking/boring. Reception staff is very friendly and helpful. Check-in/out was smooth and hassle-free. Our room (pool view) was spacious and well-appointed, cleaning staff was always on time and never missed a thing. Despite being exactly behind the dive shop and very close to the pool/bar area, we were never bothered by any outside noise. Meal times and dive schedules were in sync - others may find they open and close earlier than other places. Food was buffet-style, always plentiful and good. Restaurant staff was super attentive. The bar is the heart of the place and bartenders were quick to learn our names and tastes. The food was good. The drinks were even better. Entering the water, there is almost no wading area because it is extremely shallow, there is a lot of sea grass and rocks/reef section very close to the beach. The best way to enjoy it is putting on your snorkeling gear, entering it at the pier area and exploring it. The dive operation works like a charm. Well-appointed gift shop, kayak rent available, comfortable and roomy spaces to rinse/dry gear, large boats with plenty of space, knowledgeable instructors. Dive sites are not far away, and the wall/reefs are healthy. All in all, an extremely efficient operation.
- Karen
Fantastic resort! Staff was most helpful and friendly; dive masters extremely knowledgeable and great to dive with; dives were interesting and different each day; food was excellent, rooms were clean and comfortable, but the best part were the hammocks, where we spent each afternoon after diving all morning! 5 Stars all the way!
- Ron
Little Cayman was awesome for a diver as well as a non-diver.
- Len
Accommodations: Little Cayman Beach Resort was our choice for the week and we were very happy with the entire experience. It is a small and compact resort boosting only 40 rooms. The room was spacious enough for all of our essentials as well as plenty of plugs for all your charging needs. Beds were a bit on the hard side, but when diving I can sleep almost anywhere. The showers were always hot, and you can actually make the room too cold. I was impressed by that. There is Wi-Fi available in each room but, at times can be spotty. Local cable TV had a mind blowing 9 channels, same as Brac, so this must be a Cayman wide service. There is quaint outdoor bar near a small pool and hot tub where some form of entertainment is provided each night. I had heard rumors about the restaurant before I got there and I have to agree they were mostly accurate as to the food being pretty darn good. A few items were questionable, but I would never complain with eggs Benedict for breakfast, and lamb or fresh carved roast beef for dinner! The staff, all the way around, were nothing short of excellent. Everyone you met always had a smile, and was more than willing to go out of their way for you. Dive Operations: Reef Divers was the on-site dive operator with a full service dive shop. There are several other options on the island, but Reef Divers has operations on all the Cayman Islands and we dove with them in Brac last year so we had an idea of what to expect; and we were not disappointed. They boast valet diving which essentially means they do the brunt of the work for you and you hardly ever have to touch your gear. They currently have four Newton 42' custom dive boats with another one on the way. Their staff is well educated about each site and they produce very extensive and detailed dive briefings before each dive. There are 58 moored sites on the island. Typical boat rides are 15 minutes through a natural barrier reef cut, and then around the tip of the island to the best sites. Boats leave around 8am for a two- tank dive and return around 12:30 for lunch, and then back out at 2pm for the third dive. The only personal issue with me overall was their insistence of ending dives at 1,000 psi. Now they did do a great job at consistently filling tanks to 3100 psi, but taking a quick tour and ending up back under the boat for up to 15 minutes and expected to surface at 1000 psi was not what I am accustomed to as when I pay for a tank I like to burn it. If they truly are "Valet" they should have no problem waiting for my safety stop at 500 psi like normal folks.
- Tim
The dive trip was fantastic. Great set up and excellent service. The dive staff were exceptional. The BEST to have valet diving!! The food was very good and lots of choice. We attended the presentation on the iguanas and that was very interesting as was the visit to the study center on tech island where they research the coral. Perfect time of year to go as the sea was calm and warm and great visibility.
- Barbara
This is my 9th trip to Little and things are even better this year. I didn't think Mick, Sharon, and Karen could improve on perfection, but they have. Our room was spotless and well furnished, the diving was fabulous and the new guides and dive staff are well-versed in making the adventure a valet-service. The food was varied, I sampled Caribbean, American. The bar staff is superb. I hope the wine list gets expanded.
- Barbara
Always a fantastic time diving at Little Cayman Beach. Accommodations are excellent, the food is also excellent.
- Jorge
LCBR completed a major remodel of the restaurant, indoor bar (both coffees and alcohol), reception area and walkways. Looks beautiful and very efficient. As always, the food, service and cleanliness is spot-on. Our room was attended to daily and the housekeepers do a great job. The dive service, my main interest, was fabulous. All new staff are well-integrated into the dive and resort family.
- Barb
As advertised, reefs and walls healthy and critters cooperated. Valet diving at best with great staff.
- Thompson
The room was great, nice and comfortable. The service at the resort was great. Several things at the buffet line needed to be worked out which will no doubt be noticed by management as they progress. Lines for food were bumping into each other with lines for desert and getting water. Space for travel needs to be wider. The remodel looks great nice job. The diving as usual was excellent. As usual we had a great time and are looking forward to next year.
- David
We enjoyed Little Cayman! The resort was very nice and well maintained. The staff were all wonderful. The food was great. We will go back again for a 6th time.
- Linda
Our trip to Little Cayman was terrific. All  the staff were very welcoming and pleasant. Coved tests were done without any interference with our vacation time. The food as always was excellent and a good verity of choices of entry's. The rooms were nicely air conditioned and very clean. The bar served many choices of cocktails and beer even with some pop corn. The diving was out of this world. Valet  service,  dive sites (Wall and Reef), fast boats no down time and short distance to dive sites. This is my 12th trip and I keep going back you should try it.
- David P.
This was our eighth trip to the Resort. The staff is wonderful, food is great and the rooms are well appointed. Diving is always amazing. Looking forward to returning for again.
- Linda
Our dive guides George and Steve at Little and Carl and Rozie on Brac were all fun and enthusiastic. We really appreciate the valet diving service from Reef Divers. We thought the food and friendliness of staff at Little Cayman was better overall, but wow the desserts at Cayman Brac were hard to resist. The pool and bar area at Brac was nicer in our opinion. Oh, and an island tour in the pm with Mossy is a must! We loved his narrative of the history of Brac and meeting a few locals along the way. As for the dives, we really appreciated the variety of dive sites: the swim throughs and walls, healthy fish life as well as seeing so many turtles and eagle rays! Overall a great trip and highly recommend!
- Amanda L.
The Brac Reef Resort is a terrific resort! Have visited before and really enjoyed it, but won't be going back, ever! Although the resort was super nice, the scuba diving left a lot to be desired. The lion fish have done a job on it. I saw a couple small turtles, a ray, a couple drums, lots of fairly large groupers and one small spotted eel. We also dove the Cap. Keith Tibbetts wreck, which is always fun. The resort provided activities in the evening like crab races and trivia competitions. The workers were absolutely wonderfully friendly and helpful. The food, delicious!! Rooms nicely appointed and cleaned every day. The valet diving is top notch, and the DM's are terrific people, and boats superb. Only problem was trying to get back home. Cayman Airways' planes not working, ended up having to spend the night in Grand Cayman, with no compensation from Cayman Air, due to really stupid policy. Oh yeah, there was no other way to get to GC, we all missed connecting flights.
- Deb
In my opinion the diving in the Cayman Islands is first rate. My personal feeling is that the three Cayman Islands are on a par with Cozumel as the best diving in the Caribbean. The dive operation is very well organized and runs smoothly. The dive boats are functional and comfortable including the simplified and uncrowded Nitrox calibration center. The valet diving service makes the diving experience very simple as it removes the discomfort of hauling our gear. The divemasters are very friendly and like to laugh, yet they are quite professional and knowledgeable. While the food was quite good, I thought is seemed a little on the repetitious side. Maybe this feeling could have had something to do with the fact that I have been to Little Cayman and Cayman Brac a half a dozen times or more. While I've always raved about the food which was clean and appetizing, it just seemed kind of boring this time. The service at meals was tasty, though, and the help was always ready to fill our water glasses, remove dirty dishes and be friendly and helpful. The new surroundings at the bar and the pool are very lovely; however, the architecture and style of the buildings and surroundings seemed to conflict somewhat. The facilities were all very clean, including the rooms, office, restaurant and bar area, but the new bar area seemed to be quite modern while the rooms seemed to be more of a colonial style. The new paint on the rooms was fresh and appealing. All in all, our experience was successful and our group had a great time.
- Roger
Cayman Brac was GREAT!! Excellent staff at the resort and on the dive boats. We spent the week with Stuart and Ellie and had some pretty awesome dives. The resort was small, quiet and just about paradise. Some of the reviews I've read have indicated that the food is great. Well, I wouldn't go that far, but there were choices at every meal and the food was better than at many of the "all inclusive" dive resorts that my wife and I have been too. Highly recommend a visit to this resort.
- Randy
We were there 9 days in beginning of June and lucked out, very quiet and hotel only half full. Awesome! After a full day of diving you could relax on the beach in their hammocks and nobody around. We had an upstairs corner room with a great view. Rooms are clean and comfortable. We were there for diving and had the all inclusive package.Great selection of food served buffet style. Always 3-4 choices of protein source which was huge for us. Also the deserts was to die for. Dive operation very professional,organized,helpful and friendly. 82 degree water and great visibility. The wall,Cayman trench. Impressive. Lots of small stuff. The greatest experience on this dive trip was when I found a pretty good sized octopus and he came out and showed all his tricks. Amazing. Last day they took us over to Little Cayman. Beautiful reef w lots of swim thru.
- Fidler
I loved it here! The resort was more than I even hoped for. Everyone was so friendly and helpful, great staff. My room was very clean and had everything I needed. The food was great and there was a nice variety. Reef Divers who are located right next door was very good. They took care of everything for you which was so nice. I loved this place. The only downside with it I think you'd find anywhere on a small island is a lack of things to do on land. The resort held simple activities in the evening which was fun. I would definitely go back! The diving was great.
- Roxanne
This was our 6th year in a row to Brac so that should tell you something. Unfortunately, our trip lined up with Hurricane Irma. We live in Central Florida and there has to be some irony in going to the Caribbean during a Hurricane. The folks at the resort kept us updated and it was obvious the hurricane would not be a threat. We arrived Sept. 7th but our bags didn't. They were't put on the commuter in Grand Cayman. No problem. We hand carry our regs, computers, and one set of rash guards. Reef Divers hooked us up with free gear for the morning dives on Friday and we had our bags when we got back. We expected to lose Saturday and Sunday due to winds but Reef Divers offered 4 dives instead of 3 on Monday and Tuesday to make up for it. As always, we had a great time. Probably the most sharks we've seen. Oh yeah...on our return on the 14th, we were on Cayman Airways flight 200 that lost an engine shortly after takeoff! Landed safely and were on the way home three hours later.
- Fletcher
Diving in the Brac was outstanding as usual. Valet diving is the best. Great divemasters, beautiful resort. Lodging, food and bar first rate. Personnel terrific as always.
- John
Our trip to this resort was GREAT. The grounds were clean and very well maintained, The staff, dive, housekeeping, bar and front desk always had a smile and ready to help make us feel special. AND the chef was all around the highlight of the trip (the diving was good too). We would defiantly recommend this to friends and return ourselves when the opportunity arises. You will be amazed with there "Valet Diving Service", You don your wet-suit, carry your mask and fins to the back of the boat, Sit on a small bench and the crew brings your tank and BCD to you, helps with the shoulder straps and hose routing, and you stride into the blue (and a very nice shade of blue). On the return you remove your fins, climb the ladder and sit back on the same bench as they remove your BCD from the tank, carry both to your spare gear and set up the BCD on a fresh tank for your next dive. WOW, say it backwards, WOW.
- Kevin
Cayman Brac Beach Resort was very nice; concierge diving off large boats but we generally had ten on board. And they let us go off on our own. It was calm enough so we steamed to Little Cayman and did dives on Bloody Bay Wall. All the wall dives were great!! Can highly recommend the people, the venue, and the bottom time. We'll probably spend two weeks there next winter
- Bob
Great vacation. Also they run a great dive operation.
- Jack
Our trip was great! The room, food and service was great and the resort is well maintained and very nice. The diving was good and we didn't see anything out of the ordinary and honestly we were talking about things that we didn't see in Cayman Brac. Turtles were few and far between, schools of yellow jacks, eels (we saw two green moray eels and one spotted eel), only one Juvenile Drum fish, no flounder or spotted eagle rays. Honestly it was a little strange the number of things that we always see in the Caribbean that we didn't see here. We still enjoyed it, but I'm hoping that the Lion Fish and other environmental factors haven't effected the fish life in the Caribbean.
- Shelly
My wife, Mary, myself and friend Larry Weisenfluh stayed at Cayman Brac Beach Resort June 4 thru June 11, 2018 and did 6 days of diving with Reef Divers and we had a great time. Everyone was friendly and very helpful on the dive boats Big Sister and Ocean Sister. Meals were great and staff very friendly. Had a great time petting the friendly grouper. We have already booked another dive trip to Little Cayman Beach Resort this December and planning another diving trip to Cayman Brac in May 2019. I have been Scuba diving for 52 years and Cayman Brac is the best diving location I have found to date. Can't wait to go back again. Thanks to everyone at Cayman Brac Beach Resort and Reef Divers of Cayman Brac for their hospitality and Mossy for his great tour of the island.
- William
Cayman Brac was fantastic! I will go back again.
- Cheryl
Excellent time at Cayman Brac Resort. Our fifth time there and not disappointed at all. They really have up-graded and invested a lot of money in making this a first class resort. The dive operation with their "valet" diving means we didn't have to deal with our equipment at all. We had one minor problem - our air conditioner in our room was extremely noisy. We talked to the front desk about this and within 15 minutes, maintenance came in and replaced the whole unit with a new one. We can't say enough about this terrific place!
- Jim
Had a great time diving, got 25 dives including two trips to Little Cayman to dive the bloddy Bay Wall, and a night dive. Food was great and the staff was wonderful.
- John
All aspects of the resort were wonderful. We will definitely return. We were there when the sever cold fronts came across the US and down into our latitudes. Therefore, it was sandy and cold every day. These elements made the "diving" part of our trip only mediocre. But, this is was the hand mother nature dealt us.
- A.
The diving was great especially the service on the dive boats. The hotel rooms were good and the food was the best I have had on any vacation. My overall rating on the dive trip was a 9 out of 10.
- Rich
Brac Reef Resort is an awesome resort and Cayman Brac is peaceful and quiet. If you want to relax and chill, this is the place for you. Small island, amazing diving, great food, great service. Reef Divers operation is first class!!! Look for Barbie, Beccy, and Eric.
- London
My wife and I thoroughly enjoyed our trip to Brac Reef resort and diving with Reef Divers. Our room was clean, a bit musty at first, but it seemed to go away as the week went on. The food was awesome. The staff courteous and cheerful. The grounds were clean. It was peaceful and not crowded. The diving was unbelievable. Reef Divers dive masters were great. Their dive shop staff were not very friendly. But the boats and DM's were excellent. We would like to go back again to there and Little Cayman at their sister resort.
- M
I had a great time on Cayman Brac last month. The resort was perfect. Normally I don't like air conditioning even in the Caribbean but there I really appreciated it. What I liked best about the meals was the fact that they were all buffets. I liked being able to pick exactly what I wanted to eat and pick my own portions. I hate wasting food. The diving was great too. The boat easily had enough room for all the divers and our stuff, and I liked that the sites were relatively close. I do wish shore diving had been available at the resort. Overall my friend and I had a great time on our vacation.
- Desisace
I was very satisfied with Cayman Brac. The people there were fantastic. The dive boats were great as well as the dive masters. Food was terrific. Over all just a great experience. I would definitely go back.
- Marie
The trip to Brac was great. The folks at Reef Divers really have their act together. The diving was terrific and I was very pleasantly surprised at how good the food was. Unfortunately, I had a few pounds to work off when I got home but that is what vacation is about. I also thought it was a nice touch that the resort had some sort of activity each evening whether it was bingo or a movie or the bar-b-q. I used the bikes that they made available every day-it is not hard to cover a good portion of the island on a bike. We rented a car for Friday afternoon and went to the more distant parts that I had not reached by bike. I would definitely go back to Cayman Brac and Reef Divers again on a dive vacation. I think that my diving buddy feels the same way.
- Larry
My trip to Brac Reef Resort, was very relaxing & wonderful! The weather was perfect. The resort was very nice, rooms clean & modern. The service was excellent. The food even more so. We really did enjoy the buffet & the various selections for each meal. The diving was awesome. The reefs appear to be very healthy here. We were excited to see sharks on a couple dives, as well as eagle rays & numerous groupers & stingrays.
- Lisa
My recent vacation to Brac Reef resort was so fabulous! Not only was the hotel staff super friendly and nice, the other vacationers were too. When I got to the resort, my luggage did not make it until the next day. The manager gave me a hotel T-shirt to wear so that I may have a fresh shirt. The dive shop was wonderful in providing me with gear to borrow for the first two dives of the day (until my stuff showed up). The diving was outstanding! We only saw 4 Lion fish the whole week. The Lion fish are fed to the Goliath groupers at the dive sites, some are very friendly, often swimming up to divers for a pet and some good company. Once or twice the grouper would lead the Divemaster to a lion fish. The DMs also exhibited excellent technique and coral sparing behavior, and on a few occasions pulled a certain diver (not me lol) aside to explain their behavior was detrimental to coral. The food was delicious! I gained 4 pounds in the week! Three desert choices at lunch, and three more (different) at dinner. I often had more than one dessert! The DM staff all went out on Friday night and invited me and some other guests and it was a blast!!! What a way to see the island! The island was beautiful and exactly the type of dive vacation I love - quiet, small island with not a lot of lights, casinos or store after store of the same old souvenirs. As a matter of fact I had to search for a souvenir shop! The resort has an awesome 'family' feeling- I felt like I was visiting long lost family while I was there!!!!
- Kristine
What a wonderful vacation... Everything went smooth...flights ( no worries on the Cayman Air ) ,transfers to hotel, hotel and staff,dive staff and boats, food. Everyone really loved the laid back feel of the island. Great place to " unwind ". Absolutely NO complaints. We loved the non stop from DTW also
- Shelley
Brac Reef Resort on Cayman Brac was great. The staff was very nice and helpful, the rooms were clean and they ALL had an ocean view! The diving was fantastic and our dive masters were outstanding! We were really blown away by the food for both breakfast and dinner. And the food from the on-site bar was great. I highly recommend the Mahi Mahi. At night there were large tarpon and eagle rays just swimming by the peer! We had a great time and are already thinking about our next trip.
- Kim
Well while we had our issues - overall I would say very good. It takes a long time to get to and from - our average travel time each way was 18 hours. There were only a few people at the resort while we were there, so we were permitted to order off of the bar menu most of the time and for all dinners - which was a huge plus. I don't think I would get the meal plan if I had to eat the buffet for dinner. Dive op was excellent, although they will put a lot of people on one boat, but no complaints. I was sick (cold) most of the trip, so I sat out two afternoon dives (made 9). Others made all 11. The concierge op is very nice. Diving highlight was Bloody Bay wall on Little Cayman and the wreck. For the disaster of the trip, my son sheared his eardrum on dive 3 so we got to meet the island doctor (Dr. Reid) who is this Oxford trained Brit inexplicably living on the Brac. August will be fine and Dr. Reid (and subsequently DAN). The rooms are clean and comfortable enough, but a bit small. We rented a car and toured the island and the caves - drove out to the bluff and lighthouse, etc. which was pretty neat. Everyone has been asking me if it worth the extra travel (as opposed to Grand Cayman) and I would say it was worth doing once. Little Cayman diving looks more interesting, but it is more expensive. In fact, you could stay on the Brac, charter the boat, dive Little Cayman every day (40 minute boat ride) and save money as opposed to staying on Little Cayman.
- Randall
Had a great time in the Brac; Went there last year, also. Same great diving experience; dive operation is superb with their "valet diving"; the dining was good last year, but this year the food was excellent with quite a variety of wonderful choices; the room and facility were great; hope to go again next year!
- Jim
I loved everything about the Cayman Brac Resort.
- Kathie
I absolutely love this dive Resort. This dive shop is truly incredible and extremely safety oriented as is so important to me. Hardly any people here and we have the place to ourselves. Outstanding facilities, food, staff, and excellent visibility and diving.
- Kathy
We had a great time!
- Dave
The resort (accommodations, food, and all personnel) and dive operations were excellent. As a moderately experienced diver (nearly 300 scuba dives in the ocean, mostly in the Caribbean), I was very pleased with the service provided to divers, but I was disappointed in the status of the reefs themselves. Many had excessive amounts of benthic algae. We had to dive on the north side for every dive but one because the waves were too large in their estimation, whereas the south side seemed to be in better shape. Sharks were absent (a disappointment) except for one seen at a distance from our boat, while turtles were present in small numbers (less than 1 per dive on average). Green morays and groupers were moderately common. Given my great anticipation of diving on those reefs (especially as someone who teaches marine biology), I would probably not recommend the site to experienced divers. However, for divers with only a few (50 or so) dives or who aren't marine biologists (!), it is an excellent place to go.
- Jim T.
We made it to the Resort!  The place is nice, staff excellent, food great, 2 dives this morning and getting ready for our afternoon dive.
- Patricia G.
The resort was great, the food incredible, and the valet diving was beyond outstanding!!!
- Ann L.
I have been to CBBR several times in the past and this time was just as expected - amazing! We were originally traveling to Cobalt Coast on Grand Cayman but since the property was sold, they offered to move our group to Cayman Brac at no additional charge. They paid for the additional flights and the more expensive rooms on Brac. No questions! They were happy to do it. The resort is beautiful with an amazing staff and grounds. The food is buffet style and was absolutely delicious. I may not eat that well until I visit Brac Reef again in June. I honestly can't say enough good about this trip or the resort. 5 Star, A+
- Steve O.
Hi all went well. The resort had some upgrades going on but they made sure it did not disturb the guests. Rooms were amazing. All our guest received their requested rooms. The staff was very welcoming. The resort has informational videos that they play for everyone who arrives which was very helpful. The diving was amazing as always. The boats were clean and always on time. The dive crew was amazing. The entire group had a great time
- Cindy H.
Our dive guides George and Steve at Little and Carl and Rozie on Brac were all fun and enthusiastic. We really appreciate the valet diving service from Reef Divers. We thought the food and friendliness of staff at Little Cayman was better overall, but wow the desserts at Cayman Brac were hard to resist. The pool and bar area at Brac was nicer in our opinion. Oh, and an island tour in the pm with Mossy is a must! We loved his narrative of the history of Brac and meeting a few locals along the way. As for the dives, we really appreciated the variety of dive sites: the swim throughs and walls, healthy fish life as well as seeing so many turtles and eagle rays! Overall a great trip and highly recommend!
- Amanda L.
This was my first dive resort experience and wow, the bar is set very high! Reef Divers Carl, Laura, and Barbie were so fun to dive with, knowledgeable, and made it easy and fun. The resort was comfortable, had an easy layout, and the food was amazing! Bartenders Chino and Gigi kept the drinks flowing. I continued to be impressed that everyone knew me by name and the service was excellent. I also squeezed in time to get a massage at the spa - highly recommended way to relax after a week of diving and before the end of week BBQ dinner. I can't wait to come back!!
- Heather G.
Prices starting at:
USD $