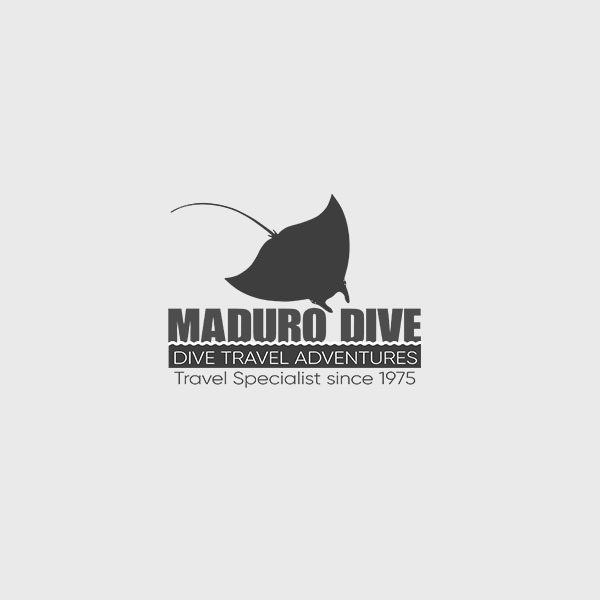 Amenities
Diving Activities
Adventure Activities
Package
Details
Resort
Details
Destination
Details
Traveler
Reviews
Everyone at Captain Don's were awesome.
Captain Don's Habitat
 Eco-friendly Captain Don's Habitat on Bonaire is an oceanfront resort for scuba diving. It was founded in 1976 by the legendary Captain Don Stewart. He was a pioneer of ocean conservation and that spirit continues at this well known dive resort. Accommodations are nestled in lush tropical landscaping. They range from ocean front/view rooms, one and two bedroom bungalows and suites to three b...

More Resort Details
I have to say the accommodations were not up to my standard and the service at Captain Don's (in restaurant) left a lot to be desired. I would never want to stay in that particular bungalow again. Our bedroom was two beds pushed together to make a king sized bed with a crack down the middle with a crummy uncomfortable mattress. No microwave. A stove that you needed to use matches to light and an oven that wasn't working. Pots that were rusted on inside surface and made cooking impossible. Furniture not even comfortable for 3 people to lounge around and watch a movie. Every morning at breakfast we felt like we had to beg someone to eventually getting around to bringing us coffee. Had lunch one day and it took close to an hour to get some burgers. The restaurant is poorly managed. The dive instructors and the entire dive experience is first class and works beautifully. And of course some of the best diving we do and we have been many places including the GBR.
- J. & C.
Our trip was fabulous! We came just at the right time. They were busy the week before and had two large groups coming the week after. Our last boat dive, there was just the 4 of us on the boat. We were booked to stay in one of the older cottages, but we talked them into giving us one of the newer ones, except we have to move back for the last night. The new ones are just so much nicer. We saw a little bit of everything, turtles, frogfish, seahorses, eagleray, squid, bonefish. On our last dive, especially if it was a night dive, I'd get a little chilled. But it wasn't too bad. One week just isn't long enough, though. If we go back in the winter, we'll have to go back to our usual two weeks no matter when we go.
- J.
Traveled to Bonaire to Captain Don's Habitat. All staff were very pleasant in the hotel and restaurant. Dive crews were friendly and diving was easy and relaxing. Will plan to go again in the future. Maduro Travel is very helpful in planning the trip and will definitely use this travel service in the future.
- C.
Trip was 100% fabulous. Room, diving, people. Having been there for the 3rd time, we know what to expect and rapidly adjust to island time. We were on a shore dive only package, but when we said our party of 6 was interesting in a boat dive and the boat was full; they just started another boat. Dive freedom at its best.
- Tom
We all had a wonderful time in Bonaire. The diving was fantastic. I was very pleased with the excellent facilities and service at Captain Don's Habitat. I enjoyed the "dive freedom" and the great variety of shore dive sites. So much underwater wild life!
- M.
Literally everything at Captain Don's was exactly how we wanted it. The room was a 2nd floor unit, with a big covered balcony, overlooking the pool and out onto the sea. It was clean, comfortable, well appointed, not extravagant. . . . just right. The staff were terrific. Everyone was naturally friendly, not the fake hospitality kind. The dive crew were an entertaining cast of characters who were fun to dive with. The diving was EXCELLENT. Their shore diving set-up, with the platform and the line to the reef, were perfect for us as relatively new divers. The boat diving was also excellent, with short rides and a variety of underwater landscapes. The boats were well set-up for diving with easy entry/exit. The crew was helpful at both times. We saw eels, barracuda, turtles, octopus, a frog fish, etc., etc. The currents were negligible, the best visibility days were in excess of 140 ft, the water was a reasonable 82 with no appreciable thermocline. It was great! The Rum Runner restaurant was a true delight. They obviously have a skilled manager because he/she has chosen a top notch kitchen and floor staff. The menu was varied, interesting, and very tasty. The floor staff were fun, friendly, and took great care of us. The patio dining overlooking the sea was a terrific setting for meals. The Thanksgiving buffet with an island twist was tasty and a lot of fun. The iguanas who visited in the morning were a fun way to start the day.
- E.
We had a fantastic vacation together...We love Capt. Don's. We had a chance to talk to him for a while, again. Interesting fellow. Our accommodations were great!! Staff at the front desk,our housekeeper (Such a sweetheart!... made the memory of my weary travel day melt away)... everyone was great! So sorry not to remember names...Diving was spectacular!!! Food was delicious and servers friendly and efficient...I'm a vegetarian and had wonderful food all week. Breakfast buffet was perfect. Loved fresh squeezed OJ. Next time, we should pay for 2 meals per day. That's all we needed. We ended up not leaving C.D's except once, to get a few groceries. We ate every real meal in the restaurant right there. (I did make spaghetti and salad one evening...We had it on our veranda...very nice, with a bottle of red wine.) We loved our little cottage. Had every thing we needed.(The shower was broken and a repairman had it fixed quickly...no problem.)The diving...we saw many interesting things...I saw, on the last day, 2 cow fish mating...swirling up to the surface together...then saw 2 peacock flounder swirling up, as well. That was beautiful! Even the barrel sponges were spawning on that last dive. We met some lovely people and enjoyed every minute.
- Jonnie
We loved bonaire and captain dons especially. The resort was great. 24 hr diving, boat dives, staff…amazing. We stayed in the villa suites and it was wonderful . I rarely go back some place, but we will go back to cap dons. The food however, was just ok. breakfast was simple, meals off the menu were just ok. but the diving was so great we already forgot the food disappointment.
- B.
Our trip was typical Bonaire and Cpt Don's - - great. Absolutely no complaints about the service, the diving, the room. The only bad part was having to come home.
- F.
We loved Captain Don's! The staff was terrific, the room was fine, and the diving was spectacular. I could do night dives on the house reef over and over. I loved the freedom divers enjoy off the boats and for shore diving. The only diving disappointment was that we were told that the town dock was closed to divers due to on-going repairs. I got some great advice from the photo expert. We thought the restaurant was one of the all-time bargains in the Caribbean. I especially liked the delicious local fare at very reasonable prices. My wife ordered the Shrimp in a Pernod sauce three times after the owner, recommended it. I'm ready to go back but my wallet isn't. Sigh.
- R.
Trip was great....everything was great. The ground floor is a must for divers! You are so tired when the comes to an end that getting to the ground floor is hard enough, I can't imagine trying to do the stairs. Thanks for the upgrade Habitat. The staff were great and very helpful! The room was wonderful! The water and sights, superb...beautiful and soooo relaxing.
- Melinda
The trip was fantastic. The room was large (a suite with full kitchen facilities), the service at the hotel was prompt and friendly for the hotel and diveshop. The service was slow and disorganized at the restaurant (I understand that these are owned/managed by different entities and it shows!) The diving was phenomenal. The strangest underwater critter I saw was my husband :) as we renewed our vows underwater after 21 years of marriage. It was the perfect spot to do so. Captain Don's make introduction to pristine underwater photography (within less than 24 hours) and made every aspect of our visit truly unforgettable. Captain Don's should do something about the restaurant service though.....We waited over 1 hour for lunch one day....very frustrating, even in Paradise!
- K.
I had a great time in Bonaire. The staff at Captain Don's were great. Can you recommend another dive resort in the Caribbean like Captain Don's that has great diving, snorkeling, and great reefs..
- J.
As we have been to Bonaire 22 times through the years, we knew exactly what to expect from the diving. That is why we keep going back. Our room was adequate, but in need of some updating. However, when in Bonaire, we sleep and shower in the room. The rest of the time is always outside. The staff and management of Habitat were great.
- J.
Thank you for your excellent service including the adjustment for Continental's flight schedule change. Captain Don's Habitat was excellent again in every respect from arrival to departure. I can't think of a better location for Caribbean diving. We are talking about going to Don's again next year.
- R.
Our trip went well. Captain Don's was fun for the most part. I think we will continue to do liveaboards rather than resorts in the future, less lugging of gear. The dive masters were great. The hotel staff was less than friendly or helpful for the most part. i.e. the afternoon we arrived we were given a map to our room from the front desk with no help with bags or anything and proceeded to get very turned around and overheated trying to find our way around. Rooms were full of mosquitoes and beds were very old, springs coming through, floor was gritty. The diving was great fun and we saw lots of beautiful animals!
- V.
just wanted to let you know we had a great trip to Captain Don's Habitat. The diving was wonderful, the accommodations were great; everything about the trip was fine EXCEPT the rental vehicle (AB Rentals). The pickup truck was a complete piece of junk. Every time we left, I was concerned whether we would make it back. A few days before the trip ended, the muffler blew a hole and we had to listen to the noise for 2 days. The back seat kept folding down while we were driving. Also, AB was supposed to pick us up at the airport and they didn't get there until at least an hour after our plane landed.. Other than that, it was a great trip and we are already considering going back next year.
- D.
We had a great time! My husband, Mike anticipated not having a great time. He's a new diver and is kinda just in it for me and saw it as work. By day 3 he was asking when we were going to come back and on the way home I heard him tell the Passport lady "See ya next time!". I knew Bonaire and Captain Don's would open his eyes to what diving can be. Our friend, Bryce was just really excited to go to such a beautiful place. His experience so far has been in Ohio in quarries and a little in Florida. He loved it and wants to go back also. I actually had trouble getting him on the plane, he was the last one on and was really hanging back, just soakin' in the last moments of sunshine. Mike really enjoyed the relaxed, whatever you want, whenever you want kind of trip. We didn't need to be anywhere by any time. We brought a small collapsible cooler and went to the grocery and the fruit market downtown to pack our lunch and eat that between dives so he got to just chill on the shore and not have to go anywhere. Don's is great. I've used them before but this was the first stay I've had there. It's so convenient and the staff is awesome! Everyone seems to always be having a good time. It's organized and structured as needed to keep things moving smoothly but, totally relaxed at the same time. Very easy access to anything you need all the time. I like the new layout; I hadn't been since they remodeled and added the new buildings. The class room looks nice too. I wish they had that when I took my rescue course there. It will be a nice place for us to take classes in the future. Mike was impressed with it. We rented gear and it was all very nice. So much so that I've decided to just rent there from now on. It was so much easier than lugging all that stuff. They actually had my exact set up but 10 years newer :) We only had breakfast and pizza there. Both were good and very convenient. The iguanas at breakfast were nice entertainment. We also spent some time at the Deco Stop bar; bartender was great. He's always fun. I have quite a collection of little wooden creatures that decorated my drinks ;) The room was nice. The air conditioning was COLD which is a very important thing to Mike. Plenty of room for all of our stuff and the little refrigerator was handy. Our room opened up to the volleyball court. It was right near the pool but not too close. We never used the pool though.... The OCEAN is right there! :) The only bad things on the trip were getting our rental car took a very long time (almost 3 hrs) and the bugs. I got eaten alive. I have (that I could count) 83 bites on my legs, still healing. It was crazy. I'm very much into natural health and nontoxic treatment but next time, I'm taking bug spray with DEET in it and wearing pants to dinner! We still had a good time though, the bugs have not deterred me from going again although it was discussed... it was bad. Overall, it was a great trip. They guys were really excited once they got their groove and want to go back so I'll have to work on that.
- V.
We had a good time. The room/bungalow we rented was big, clean and the air conditioning worked beautifully. Food at the supermarket was very expensive - I wish I knew to bring my own coffee, cup of noodles, top ramon - easy kid food to cook in our room. The food at captain Don's was good. the food at buddy dive - next door was terrible. Downtown was all torn up in construction, not very interesting. The north end of town, by the casinos is where the locals go for live steel drum music...pasta, all u can eat and custom made for $13.00 on Friday nites is a good deal and a nice place to eat. Diving: the boats were on time; the equipment was good; the dive masters were NOT very enthusiastic about pointing sites, fish, underwater magic to customers. It was hands off, do it yourself kind of diving. to rent bc, tank, weight belt was $22.00 per day per person Culturally - European not Caribbean; lots of Dutch travelers and Dutch was the primary language on the island.Interesting fact I did not know. We had a good adventure
- M.
We had a good time. The room/bungalow we rented was big, clean and the air conditioning worked beautifully. Food at the supermarket was very expensive - I wish I knew to bring my own coffee, cup of noodles, top ramon - easy kid food to cook in our room. The food at captain Don's was good. the food at buddy dive - next door was terrible. Downtown was all torn up in construction, not very interesting. The north end of town, by the casinos is where the locals go for live steel drum music...pasta, all u can eat and custom made for $13.00 on Friday nites is a good deal and a nice place to eat. Diving: the boats were on time; the equipment was good; the dive masters were NOT very enthusiastic about pointing sites, fish, underwater magic to customers. It was hands off, do it yourself kind of diving. to rent bc, tank, weight belt was $22.00 per day per person Culturally - European not Caribbean; lots of Dutch travelers and Dutch was the primary language on the island.Interesting fact I did not know. We had a good adventure
- M.
The trip to Bonaire (Capt. Don's) went really well. Everyone had a GREAT time. I'm back home and still "high" from a wonderful adventure. I'd go back there again in a heart beat!!!
- B.
The trip to Bonaire (Capt. Don's) went really well. Everyone had a GREAT time. I'm back home and still "high" from a wonderful adventure. I'd go back there again in a heart beat!!!
- B.
We did have a nice trip. This time we did receive many thank yous and hope to see us back again soon as compared to last time. The food is still very marginal. We went to Buddys next door and to Sunset Grill all the time. Villa 101 was essentially the same but it was exciting to finally have a shower head :-) We saw a lot of baby trunk fish-look like a black marble with yellow spots-very cute.
- B. & L.
Our trip to Bonaire Dec. 31 - Jan 7 was delightful, as it almost always is. We especially appreciate cottage 1001. Those cottages are our favorites, for many reasons, and 1001 is the most special. The staff reported that they'd had practically nonstop rain for the 2 weeks preceding our arrival, not unusual due to the rainy season, but the weather gods smiled on us and gave us mostly beautiful sunny days. Captain Don's had a special dive on their new boat, the Lucky Lobster, taking small groups to the park for a 2-tank dive trip, complete with lunch. Driving to those dive sites is too onerous, so I haven't dived there in many years and was glad to take advantage of the offer
- F.
We had a wonderful time !! The shore diving is the best, and the boat dives are also great. This is our 3rd time at Cap`t Dons they always treat us like royalty. Beautiful rooms with magnificent ocean views
- R. & J.
The service at Capt Don's was terrific. The layout of the villa was great...spacious...however, the villas are old and really haven't been kept up. Everything feels a little skeevy in the kitchen. Our villa had a leaky roof and when it rained water came in and left puddles of water on the stairs leading to the bedrooms. The towels are old and stained. The cleaning leaves a lot to be desired. But, after you're there a few days you feel at home and nothing bothers you! Plus the easy diving access is a dream. And, the guys in the dive shop were great. Dining at the restaurant was yummy. It is pricey but that seems to be all over the island. They have a photo place within the property, Bon Photo, I think was the name - they were wonderful to deal with. We used AB Car rental and they were nice and easy to work with too. Most important...would I go back to Capt. Don's in Bonaire? In a heartbeat.
- Janet
My wife and I did not dive, the other three did. They seem to have had a great time of it, and absolutely loved Capt Don's. I can speak for Luba and I: we snorkeled and swam every morning off the pier, we windsurfed on the other side of the island, which was very good. We initially had a disappointment with the resort: the villa they assigned us was run down and shabby. We complained and they put us in a different villa, #7, which was a vast improvement and was very satisfactory. I hate to think what would have resulted if they had already been booked to the max and couldn't have changed us, because no one was happy with the first place. Car rental was fine. Everything else was great and it was a terrific vacation.
- Mark
Our vacation was wonderful. And, yes, I think Capt. Don's is a bit nicer than Buddy's was, as we remember. The food at Rum Runners was fantastic. I think we only had 2 meals elsewhere. I think we would like to go back over New Year's. Looking at say, Sat. Dec. 29, 2012 to Sat. Jan. 5, 2013. Same plan we had. And, bytheway, we had room 28. The best room in the house. We were right next to dive shop so we put our equip on at room and then heading down to water; it was great. Anyway, if you come across any specials, and/or a time when a discount may be offered, will you please let us know. FYI, and after reading some of the reviews from other guests at Don's. The only complaint seemed to be with the staff. And, I think we would agree. The breakfast crew was pretty good, but the lunch and dinner crew were not that accommodating. They seemed to be a bit put out. But overall, it was fine, but we would agree with other comments!
- Christine
I just wanted to drop you a quick note about our trip to Bonaire. We had a great time there and we were very pleased with the whole trip. The accommodation was perfect, the staff were all really helpful and the diving was great. Jon even won their weekly photo contest one week! :) We got to meet the general manager, who seemed like a really nice guy. We spent a lot of time diving. It was the perfect trip for both of us! I attached a photo of us on one of the dive boats so you can see just how happy we were. We definitely want to go back there sometime in the future.
- K.
Captain Don's Habitat's new rooms (Jr Executive Suites) are great. Service was good and the restaurant has improved. Diving, as usual, excellent. Good encounters with seahorses this time.
- N.
We really enjoyed our trip to Bonaire (5th or 6th trip). Captain Don's new rooms are much nicer that the old ocean view rooms. The dive operation is still very well run and they are relatively attentive. Rum Runners restaurant has significantly improved their menu and this may have been our best meal of the trip (and you can't beat the location). AB Car rental has also improved their service with a new location and more staff. The pickup process was much less painful than last year. However, the small trucks are still a bit worn; every thought we selected a higher priced truck it was still a bit basic and the manual transmission seemed to be showing some signs of age. Drop-off is really easy using the airport car/key-drop. Diving is still great and easy.
- C.
Overall we had a wonderful vacation in Bonaire. We were glad that the reefs were still in such great shape. The dive operation was good and the boat trips were very focused on sites that could not easily be reached by shore. The dive masters were average at best...not uniformly enthusiastic about their roles...it seemed like it was just a job. The head of dive operations was great. The locker room for dive equipment needs to be updated and Captain Don's would benefit from having a set up to hang wet suits etc. Villa 8, our first Villa is not a suitable place to send guests. It is in need of serious repairs and updates including doors that don't work, flooding showers, a very dingy kitchen and plaster that is falling away inside and out. Half way through the stay we moved into Villa 7 which is beautiful. It took some persistence to make the move happen but it eventually came together.
- N.
We had a FANTASTIC trip to Bonaire ! Our room was perfect. So much room and such a great location - right on the seashore and just a tiny walk to breakfast and to diving :-) Had a couple small issues (how to use the safe, problems with drains) - - and they dealt with them IMMEDIATELY to our satisfaction. We will definitely be going again and requesting that same unit. Car rental was perfect too - they picked us up at the airport. We like that a LOT better than other places where we had to go stand in line for ages at the airport place to get a car. We liked not having to worry about paying exit tax anymore - they said that was part of the package. (another line not to have to stand in :-) And everything in dollars now - also easy.There is a new grocery store in town now - very good selection of food - so we could make lunches at our villa. Diving was incredible - as always in Bonaire. We saw sea turtles, sea horses, frog fish, lion fish, angel fish, my favorite - Fairy Basslets - and oodles and oodles of other brilliantly colored beautiful fishies and coral. Capt Don's was perfect for us - - great dive boats - good place to store your gear right by the dock, easy access dock just for divers, nice divemasters. We even got to meet Capt Don himself one night and bought his book and CD. He is in his late 80s and in not so good health so we were honored to meet him - - he has done so much for diving in Bonaire and for protecting the reef. At Capt Don's they have a photo/video service "Bon Photo" - I think it is called - and we hired them to create an underwater video for the 4 of us to capture the memories. Best video we have ever commissioned in Bonaire ! When we go back next time we will hire them again to do a video of a dive at the salt pier - we learned that is a really cool dive too - didn't have time this trip. Eating out was delicious and fun - we found some new favorites :-) That's Incredible, Patagonia, Pasa Bon Pizza.....and more
- R.
This was one of our BEST vacations ever! My husband had been to Bonaire four previous times with dive buddies and kept telling me how great the diving was and - Boy Oh Boy - he was right. I have been diving all over the world – Fiji, Hawaii, Bahamas, Caymans, Belize - and this was definitely one of the best reefs I have ever seen and the real attraction is that it was the easiest to access. The boat dives were short rides to sites and we did numerous shore dives. The resort, Capt Don's Habitat, was wonderful. Friendly, good service, comfortable beds, clean rooms, everything was as advertized. We opted for the Oceanfront Suite and it was worth the additional cost. Our view and patio were beautiful. I want to go back and get the same room for sure !! I enjoyed the restaurant, bar and spa. And one evening, the sunset from our dinner table was magical. We did some sightseeing when not diving and saw the flamingos. All in all, on a scale of 1 to 10, I would give the trip a 15 !!
- D. & B.
We had a wonderful diving vacation at Captain Don's Habitat..... The weather was excellent, and the diving was wonderful, with excellent visibility, and lots of interesting animals and beautiful sponges. We saw lots of eels, and one very large green moray on a night dive on the salt pier (no longer have to have a guide to dive the piers), and we saw turtles, and several sea horses. Lots of lion fish, who seem to be winning the invasion..... we stayed in the newly upgraded condos, which were a great improvement over the older units, and the food, service, and diving support was excellent. I have no complaints whatsoever about our experience (except that it was too short...) and will definitely be back for more.
- J.
Thank you so much for a wonderful visit! We had a blast! Wanted a shout out to the Dive shop for helping us! The front desk also check in and check out was friendly and efficient. We will definitely be back!!
- Maria
The trip was wonderful. We had a great time.
- Jean
The room was OK. The kitchen was under-equipped with some broken things. Housekeeping was good. The dive masters were not as good as the last time I was there. Only a few were any good and one was terrible. There are less fish than several years ago; I wonder if the lion fish are really starting to have a deleterious effect. Pool was clean. Pool furniture needs to be replaced and the whole place could use a little sprucing up.. All in all, though, it was a good vacation. Had a long encounter with an octopus that was great and saw some frog fish and a scorpion fish. Very few turtles and no lobsters or undersea crabs - strange.
- Eric
Trip was amaaaazing. Thank you for all your help. Flights, transfers and new rooms were great. Service and the food at the restaurant were very good. I was glad of this because most people stayed at the resort for meals and drinks which of course supported Habitat. The diving was wonderful so our group was always in the water. Lots of us did many extra boat dives. Dive staff was helpful and made sure we had nice dives. Fish life was abundant. Lots of morays which are my favorite, but also saw octopus, frog fish, seahorses, 1 eagle ray and the tarpon at night are awesome. This was the 13th trip to Bonaire and it was like going home. We never stayed anywhere else but Habitat. Nov 15th was my 25th anniversary for being certified as a diver and it happened right at Habitat in Bonaire. Twenty-five years ago, nobody even heard of Bonaire. Moogie sang a song in my honor.
- Joyce
Our room was wonderful with resprct to location and layout, however all of the beds are horrible. I would not stay in villa 201 again unless the chane the old, horrible smelling beds. All of are party of 6 felt the same way. If the beds were changed and tiolets fixed or replaced we would consider it. Otherwise, it is the Jr. Suites only for us. Again, we loved having the bottom floor porch....beautiful! Hotel service, esp. Our housekeeper was great. The restaurant staff was also great...had fun with them and the food has majorly improved from past years. We dived mostly on our own, but I did have a problem with my dive computer that Wilco promptly serviced for me. Very much appreciated! The diving at Capt. Don's was the best....love that house reef. No need to travel elsewhere. We dived only once elsewhere and only did one boat dive out of 25 total. Never tire of CDR! A lot of octopus action, turtles, reef fish and we were even treated to a large manta sighting. Back next year for our 15th year.
- Joanne
Letting you know we had a great time at Captain Don's. The staff was friendly and helpful, great location and dive operation. The rooms were really basic but clean and typical of what we expected.
- Lisa
We had a very good time at Captain Don's. The room and service were just fine, and we would go back another time. The menu at Captain Don's is just ok, and so we ate half our dinners at Buddy Dive next door. The ease of going back and forth between the two is one of the attractions of the resort. On the diving side, equipment and rental programs were fine. I wish we had booked fewer boat dives, the shore diving is so good and it is much easier to "practice" that way. In the end we wasted a couple, and of course there are no refunds or credits. Two of those we did were noteworthy: on one the divemaster entirely missed the mooring on the way back, swam a ways past it and we all had to return. Not good for confidence! On another, when Elaine reached half air instead of turning the group the divemaster indicated that she should swim back on her own. Bad practice with a relative beginner! Fortunately an experienced diver in the party swam along with us. These two experiences contributed to the feeling that we could have gotten a lot out of more shore diving for less money. But all in all, a very good trip! Delighted we did it.
- Jim
we just returned from our week at Captain Don's Habitat cottage 2029, it worked out super and loved the interior view of the garden and pond. We enjoyed the smaller operation and easy entry at the dock for shore diving the house reef - the wooden ladders made it very easy. All dive masters and boat captains were very accommodating. The dive lockers right near the boat dock made diving the boats no hassle and since we did multiple and sequential boat dives we were able to leave our gear on the boat for the day. All in all an excellent dive trip and stay at Captain Don's. We would highly recommend the Captain Don's.
- Anna
we just returned from our week at Captain Don's Habitat cottage 2029, it worked out super and loved the interior view of the garden and pond. We enjoyed the smaller operation and easy entry at the dock for shore diving the house reef - the wooden ladders made it very easy. All dive masters and boat captains were very accommodating. The dive lockers right near the boat dock made diving the boats no hassle and since we did multiple and sequential boat dives we were able to leave our gear on the boat for the day. All in all an excellent dive trip and stay at Captain Don's. We would highly recommend the Captain Don's.
- Anna
Overall I'd give it a C grade. Maybe my expectations are getting too high as I age. But here are a few items. We arrived at 7:30am-ish but didn't get into room until around 1pm, others said they didn't check in till almost 3pm. Room was ok. My wife got bug bites. No shampoo in room. Refrigerator was a nice item to have. Food choices were fairly limited, given how big the resort is. Staff were friendly and helpful. Dive staff for most part were also quite good. Dives were fairly interesting but not spectacular. I had been told that Capt. Don's is a little dated and should have given my wife more of a heads up. I don't think I'll go back to Bonaire, though the friends we went with love it and have been going for decades. I'm suspecting that a lot of Caribbean diving has been hit hard over the last 20 years or that I've been going there and suffering a little wear and tear.
- David
Capt. Don's Habitat was a fine facility, the rooms were nice and well maintained, the housekeeping staff were diligent and kept the rooms clean and comfortable. The dive shop staff were friendly and helpful and other than staff questioning multiple divers about the weight necessary for their buoyancy control vest were quite accommodating. The restaurant staff were friendly and the food was very good to excellent, with the pizzas being over-the-top good. The only issue of concern was there were quite a few cylinder valves that leaked no matter what the condition of the O-Ring due to the valve face being eroded. All-in-all, I would not hesitate to recommend, or return to Capt. Don's Habitat for a SCUBA vacation.
- Euel
I enjoyed the stay at Captain Don's and most everyone I spoke to on our trip seemed to enjoy their stay there. There were a few incidents over the course of the week, but were handled promptly and professionally by the staff and I would recommend to others to stay there and would be interested in going back myself.
- Robert
Great time diving! Captain Dons Rooms Okay! Beds hard as a rock pillows suck but slept like a baby anyway! Dive Operations were great, dive guide excellent, we took them out to dinner and to Happy Hour which was a blast. Rum Runners Bar okay, the bar tender shakes the rum he told us management told him to water down the rum! But great time at the bar! The Rum Runner Grill just okay, they need to fire some of their staff very lazy and some very kind. Food just okay, we only ate one dinner and lunch and breakfast there.
- Karl
As always, Captain Don's dive and hotel staff took great care of us. We've all been there enough over the last 21 years that we know many of the staff as familiar friends, and that makes each experience more special. The diving was great, the lion fish were few, and mercifully the number of divers on any given dive were a dozen or less, sometimes half that number.
- Franklin
I liked my room this time more than the last: ocean facing and ground level = easier to carry heavy camera back and forth. Service was good and the diving was great! Managed to shoot a few things I didn't get the last time I was there. May be headed back again in Oct.
- Tig
Had a great dive trip, and we changed rooms as we like 1005 better and it has been updated. Dive operation is still run very well, and we would always recommend Capt Don's. We eat all our meals at Rum Runners, as we think it is one of the best on the Island, and we do not have to leave the property after a long day of diving. I did find a black seahorse on Margate Bay, and it is the largest one I have ever found on Bonaire in 14 years. Bonaire is still our favorite, and we will keep going back.
- John
Great trip and great accommodations. Staff was awesome and always on top of everything. It was our dive shop's 25th anniversary of going to Capt. Don's every year.
- C.
Our trip was fantastic! We really enjoyed the Habitat and it was so easy and accessible. Thank you for the room assignment too. Scott and Melody loved their room. We are thinking about going there next Oct.
- Kimberly
Another GREAT trip to Bonaire! The resort was very slow during our stay (nice)but there was no shortage of great service. Roger, Wilco and their team do a great job with the dive activities recommending different sites to see the most variety. We took a boat dive to Klein where we saw three different colored seahorses, turtles and the always elusive frogfish. There have also been several nice improvements to the dive operation. There is now a tank filling station downstairs near the lockers so tanks are available without having to haul them up and down the stairs. This was our 7th trip to Bonaire and our 5th at Cap't Don's and it's always good to see the same servers, bartenders and dive staff year after year. It's like a small homecoming when we arrive. We're looking forward to our next trip already.
- Chris
We had a great time last week. I particularly appreciated the dive staff working together so that, although I was snorkeling not scuba-ing, I had a good experience. On day one, Lou was particularly amazing and helped me out of a very difficult situation. Martin spotted a turtle on another outing and that I will remember as one of the best parts of the holiday. All the guys were very courteous and build a lot of conficence in The restaurant crew was very courteous and as helpful as possible in meeting our needs at breakfast and dinner. It is really nice that the office staff was on site all the time and ready to take care of so many details. I want to single out Corrina on the housekeeping staff. She was VERY helpful on arrival in finding me a safe tub matt so that I would avoid slipping and a fan so I would be more comfortable in the room. I can't tell you how much I appreciated that...and she did both immediately which was GREAT. I hope she recovers from the back injury quickly...she is a real asset to the staff. All in all, just a great week and that is true largely because of your staff. Please pass my sincere thanks along.
- Linda
We just got back from our trip. We had a great time & Captain Don's was excellent, again (Our 5th stay). The dive staff was outstanding & we tipped them. We forgot to compliment the gentleman that made the breakfasts and omelettes. He took the time to make sure the guests had the food they wanted and was very courteous. It's people and attitudes like his that make the experience so enjoyable, and will have us coming back again.
- Bill
We had a great time in Bonaire. Capt Don's was as expected and AB car rental was excellent. The car rental process was easy and quick. The weather was spectacular and diving was excellent. My only complaint is that it went by too fast!
- Nick
We had a great time, as always. The diving was wonderful, thanks to the excellent dive shop and dive masters. We'll be back soon!
- Susan
We had a great time in Bonaire. I had stayed at Capt. Don's about 17 years ago. It was still nice, but looking a little rough. I would stay there again. As usual, the shore diving was very good. Nice coral and lots of critters. The truck rental was very convenient and the truck was in good shape. We took the $8/day all inclusive insurance and never had to worry about anything. Parking the truck on the beach while diving can be worrisome, but with the insurance, no sweat. I was asked about Bonaire when I got back. Friends were going on a dive trip and had heard great things about the place. The family had two divers and one non diver. I told them a non diver would have very little to do. Too deep for good snorkeling.
- Larry
The room was awesome, the food was awesome, the service was awesome, the dives and dive masters were awesome. We want to go back.
- Penny
The trip was incredible. The cabana was really, really nice. The diving was great! Martin did a fantastic job on the scuba refresher course for my son, Josh. Josh had done only 3 dives since getting certified, and those dives were several years ago. Overnight, josh became a great diver who used very little air and was able to spot lots of interesting critters including an octopus.
- Sarah
It was absolutely incredible.! The weather was spectacular with warm, sunny days. The folks at A&B Car Rental and Captain Don's were helpful and courteous. Our room was awesome! It was clean and had a great view. The diving could not have been better. There was lots of diversity and the beauty of the reefs was enough to take your breath away. Capt. Don's staff really bent over backwards to accommodate our diving needs. The food at Rum Runner's was great and the sunset dinners were an awesome way to end a great day of being in the water. I did see a lot of marine diversity, along with some very strange behaviors. There were species co-habitating is hiding places, and lots of schools of tangs and surgeonfish engaging in group feeding. Seahorses seemed abundant and the night dives were very enjoyable.
- Michael
everything about the trip was amazing! We plan to go back again next year. The bungalow was perfect for us, and we saw tons of fish, turtles and other cool critters such as octopus and squid. The island is amazing and just what we needed for a laid back vacation. The dive staff is excellent.
- Kate
The trip was great! My friend and I had never been to (or even heard of) Bonaire before. Now we're both hooked and want to go back diving there! Captain Don's Habitat- our room was nice since it was recently renovated. We loved the ocean views and being really close to the dive shop, lockers, and house pier. The service from all the hotel, restaurant, and dive shop staff was top-notch. very courteous, friendly, and willing to help out. In fact most people we met on the island were super nice. The diving- nice house reef. incredibly convenient from the hotel with really easy entry and exit from the small pier. Night fluo dive was cool too. We saw the most variety of underwater critters around Klein Bonaire including swimming moral eels, sea turtles, and rays. The shore diving was excellent too- most of the sites we went to had little to no current and relatively easy in/out. Great visibility at most sites. My only wish from the onsite dive shop would be to have some info posted or available on the most popular shore dive sites. They seem to only care about the boat dives they run. You're on your own for exploring the island for shore dives. It would have been nice to know general sea conditions, tide levels and times, dangerous spots to avoid, road directions, etc. Luckily many of the guests and other divers we met could provide us some advice on shore dive sites.
- Victoria
Everything about our trip to Bonaire, Captains Don's Habitat, went very well. We rented a truck thru ABC Car Rental. It was nice to have an ABC rep. with a sign with our name to greet us. They took us right to the rental lot and we were on our way in no time. The Jr. suite at Habitat worked out very well. Plenty of space and storage, good lighting, and a great balcony, complete with 2 lounges, table & chairs and a rack to hang wet neoprene. The AC was very quiet. I would certainly stay there again. The restaurant offered a nice variety and I enjoyed every meal. When we were exhausted after night dives, they had great thin crust pizzas we could order and take back to our room. We chose to do all shore dives this trip. We were always able to get a space in the "loading" area for our vehicle. Plenty of room to set up in the storage and rinse area. The required initial dive briefing and orientation was short and to the point. This was our 5th trip to Bonaire, but the first in about 7 years. The dive sites in the middle of the island seemed a little sparse and "beat up", possibly by storm damage of recent years. One dive master commented that many of the larger fish have moved to Klein Bonaire, and this was part of the natural cycle. We did feel that the southern reefs were much more as we had remembered them.
- Bobbi
1. Room was as expected. Nothing spectacular but completely adequate for me. It is strange that the resort has a charge to use the safe but free WiFi. 2. Maid service was poor. The room information said that bed lined would be changed every three days. There was no change during my seven night stay. As far as I could see, the maid replaced towels and cleaned the bath but nothing else. I really liked the breakfast buffet. 3. Diving was also as expected. While all the dives were pretty much the same scenario, back and forth along reefs, the sea life and coral were beautiful. 4. I saw sea horses for the first time. I have videos of each dive.
- Chuck
Our trip went very well. Claire had a special check in area for our group which made check in a breeze. Everyone was pleased with their rooms. We had our own boat for the week and the diving was great as usual!. I think Claire and Roger are doing really well running the resort and the dive operation. Some of us attended the celebration of Capt. Don's life at the Wilhelmina Square downtown and were impressed with it! They used several of my photos! We missed Capt Don!! Got to talk with Janet for a while. Had a great week!
- James
In short, my wife and I had a great time and really like Bonaire. We did 12 boat dives and 3 shore dives. Saw lots of coral and fish. We are not new to diving, so the underwater things we saw that made a big impression include a spotted eagle ray, 3 seahorses, and a chorus line of squid. I would rate Captain Don's as a whole as very good with clean rooms, on-site dive facility and restaurant, and perched at the ocean's edge. The ocean view from our room was fantastic. The room was clean and adequate, but nothing special. We don't spend much time in the room anyway. I am sure we will return to Bonaire at some point in the future.
- Yates
We had a good time at Habitat Bonaire. The staff is very friendly and willing to do whatever to make your stay comfortable. The restaurant staff and iquanas are also friendly and efficient. The dive staff is the best I have encountered on Bonaire, I have never seen a dive master stay in the water until the last diver is aboard the boat at the end of each dive like they did here. Very happy, will return. As for critters, new for me was a spotted snake eel buried in the sand except for its head. We also saw about 30 turtle eggs in the water. We did find out about, and shop at, a grocery that is less than a 5 minute walk north of the resort.....good info to pass on to future guests.
- Linda
I don't want to give a glowing review about the accommodations (Jr. Suites) as I don't want everyone to know how great they are! We were 50' from the steps that go to the diving area- it was great. In fact, we never left the resort to dive anywhere else!
- Chris
We had the best time here. Capt Don's is a divers paradise. I have never been any place that made diving so easy. The food was good, the staff was great but this place was all about diving. We are still going through our photos. We did see a frog fish and 2 sea horses which was amazing. You should take a trip to the mangroves. We had a wonderful kayak/snorkel there!
- Melanie
This was the best trip EVER!! Roger, Wilco, dive staff Netto, Sherman, Martin, Ludsen, maids, etc etc were AWESOME!!!! Friendly, professional, helpful--couldn't ask for a better experience!!! Will be sure to return next year!!!
- Gloria
Had a great time at Captain Don's in Bonaire, as usual! The diving was outstanding and since they have had a dry year, we didn't have the mosquito issues as in the past. Beautiful island and even more beautiful people. Our only disappointment was that several of our favorite restaurants had closed. Casablanca and Lilly's were no longer there. But the Diver's Den still had the "out of this world" walking sticks!
- Leanne
Second trip to Bonaire as well as my second stay at Capt Don's. Great place, great diving. There is a divemaster in the water on each boat dive, but other than going in the same general direction, you are not required to stick with the divemaster. No "big brother" looking over your shoulder, unless you want them to. Trip went without a hitch.
- Gary
I got two dives in on Sat at Capt Don's: a shore dive and the 2:00 pm boat dive. I only did 14 boat dives, since I met a nice couple with a truck to shore dive, Roger is fixing up the dive operation and as usual, the DM's were great. My room at Capt Don's was good, upgraded bathroom and more upgrades to come. The food was good to OK; I ordered lunch after the 8:30 am dive boat returned so it would be ready at 12:30 pm when the 11:00 am dive boat returned so I could catch the 2:00 pm dive boat.
- Jeff
Our diving and accommodations were great. We were fortunate to have the same boat and dive crew everyday. Marco and Karin did a supper job and were very pleasant to work with. I am sure we will put this place on our agenda again.
- Richard
Great hotel, diving, people, service, etc. Planning a return trip!
- Nancy
I arrived after a lovely flight via Delta Airlines in Bonaire. The weather was really nice, except for a couple of cold driving rain showers, but they passed quickly. One shower hit really hard while we were trying to get into the water and it was much warmer in the water than on the boat. The diving was typical Bonaire diving. I got in 16 dives while there and averaged 64.875 minutes per dive. A lot of the diving was done over at Klein Bonaire and we got to do 1000 Steps twice. I don't mind doing dive sites more than once, since I never see the same things from dive to dive. I got in a lot of good photo dives and the DM was usually my buddy. I was usually the last one up and the DM, in the last 10 or so minutes, would point out interesting stuff for me to shoot. Twice he pointed out squid! I had a wonderful time and learned a lot about underwater photography on this trip and intend to go back to the same resort and dive operator. I really loved all the DMs and the boat Captains were extremely helpful as well.
- Patricia
Capt. Dons did a great job on EVERYTHING. Lodging, food, dive people -- just everything was great. Diving was mediocre. From our last time there, all the top shelf corals were totally destroyed, as were much of the wall coral. A lot of sea life was missing from last visit. Night diving with the tarpon was an amazing experience. We love Bonaire and Capt Dons. We hope the coral recovers some day. One more thing, never rent a vehicle from Budget. We have an ongoing battle with Budget over their charges for our rental.
- Thomas
It was our 21st trip to Habitat, and the best ever! The newly renovated accommodations were wonderful...so upscale and comfortable. As always the staff were outstanding.
- Wakefield
Awesome trip! Everything was great! All the meals we had at Rum Runners were excellent! Wait staff, awesome! Resort staff were pleasant and willing to please! The Oceanfront Deluxe Junior Suite was great, they need a bit of a refreshing..paint, deep cleaning, starting to look a bit tired. But everything worked fine. A bit disappointed that we were up top and not ground level, but that is just a personal preference. Dive Shop Staff.... second to none!! They are the best! Our many thanks to the Dive Staff for making the trip one of the best ever!! Can't wait to return!
- Cathy
Our time at Captain Don's went fine. This was our 24th annual trip to Bonaire and our 14th consecutive year with our friends at Captain Don's. So many people at Captain Don's have been there for quite a few years so we have become quite attached to them. We are treated very well and the dive operation is very accommodating. We are not that young anymore so my wife appreciates a bit of help getting up the ladder back onto the boat. The reef in front of the resort is great for night diving and we also like to dive it a couple of times during the day time as well. The food at Rum Runners is great and the service is very friendly. It is so nice when so many people there recognize and warmly welcome us each time we return. We do miss seeing Captain Don, now that he has passed on, but we will always be grateful for what he did for diving, for Bonaire and what he made possible that has enriched our lives.
- Larry
We had a great time. The staff at Captain Don were very, very friendly and professional. We really liked the cottage. All of the cottages were very private in the "Garden view' - I would love to go back there with my family.
- Bill
Bungalow was nice, kitchen was very useful, the staff was great, Monday night BBQ was very good especially the ribs...Diving with Martin and Ludson was a pleasure.
- Ray
I liked the Captain Don's Habitat. My room was very nice. Those where 6 of my 8 students stayed (3 per bungalow) were okay but clearly older. The food at their restaurant was good, though I only ate there twice for dinner. Actually, the best food I had on the island was at a food truck located on the beach next to the airport! The students really liked the diving, but I felt it was the lowest quality of the several trips I had been there. However, that was mostly due to weather-caused reduction in water clarity and the past loss of elkhorn coral for several reasons (global warming and storms). We saw lionfish on most of our dives, but usually not many. I still recommend the island and would recommend Captain Don's along with Buddy Dive Resort to others.
- James
This is about my 20th stay at Habitat. The diving in front of the resort is always great. The dive boats are fast and the divemansters are always helpful. This was my first stay in a one bedroom bungalow and will try to stay in one from now on.. It has a full kitchen and living room. Large bathroom and great porch.
- Rob
The room was fine. Service was so so but better than usual in there Caribbean. Unfortunately, there was a large group at Habitat the week I was there who were allotted all the better boats. We were packed like sardines on a flat bottom unit so the experience was not great. We spoke to the manager about this to no avail.
- Gleen
The resort was well suited to divers. Three boat dives and unlimited shore dives were available each day in our package. Boats were well equipped, convenient to use and on time. Captains and dive masters were very knowledgeable and accommodating. One could dive right from the resort dock. Most other shore diving was difficult due to steep and/or rocky/coral entry areas. The "Wall" of coral and fish was spectacular. Snorkeling was fair to good in some areas. The resort was clean but infested with cockroaches as we killed them daily in our room. The flies were very bothersome in the eating areas, especially at breakfast. We sprayed ourselves with repellent but they still landed on plates, glasses, food, etc. Iguanas defecated in the eating areas and it was often quite awhile until it was cleaned up. Aside from the hygiene issues the stay was very enjoyable. Finally, the truck provided in the package was terrible. Ragged interior, reverse & power steering not functioning.
- R.
The weather was perfect! My room was beautiful! All of the staff were wonderful people! Can't wait to return!
- Melinda
Don's is the best. Love those folks like family. This was my 7th trip and everything was perfect as usual. Esperanza, TT, Jason, Shaneesha and Garcia are tops in their field. Looking forward to future trips!
- D.
It was great and I'm sure I'll head back someday. Great loggerheads, eagle rays, octopus, all around awesome week!
- Adrienne
Our trip was great! Our room (#64) at Captain Don's was fine, and our patio was not so unbearably hot in the afternoon as the units in the middle section. Mosquitoes in the room a minor problem, though. Overall we liked Captain Don's quite a lot, good service, everybody friendly, and we plan to return next year. We don't dive, only snorkel, but of course in Bonaire you don't have to dive to see amazing critters, you only need to step in from the shore & float away!
- Carol
We finally saw the Flamingos on Bonaire - they're much smaller than I expected. Actually, the week at Cap't Don's was perfect-as always. The resort makes it so easy to dive, you really never have to leave the house reef. Rinse tanks and showers right near the dive lockers. The dive staff - Wilco, Roger, Martyn, and Marco are all so accommodating. Esperanza in the restaurant always greats you with a smile and the food is good and plentiful. Looking forward to our second trip this August.
- Chris
Room was very good and service was great. The restaurant was very good and it was nice that buddy's, next door, opened a nicer restaurant. Food prices at booth were reasonable. It was Bonaire diving, which means very good diving. I did not remember how beautiful the coral is and the fish were good with nothing unusual. Bonaire is great for schooling tangs. We did see both large and small turtles and it was the smaller turtles that were unusual. I only wish I had remembered to request from you that you set up for me to start diving on the day we arrive. We arrived at the resort threeish and they wouldn't give us weights until the next day after orientation. This was wrong in my eyes, but I knew I should have had you deal with it before we went. We do not do hotel transfers anymore and hopefully we did not pay for them. With even two people it is always quicker and usually less expensive to take a taxi. Delta air was great.
- David
The trip was wonderful. The diving was excellent as usual and the weather was perfect not a minute of rain during the two weeks. The room was nice the upgrades were very appreciative. Service is always perfect there and I have absolutely no complaints. The food at Rum Runners was also very good. I will definitely be back.
- Stu
Just wanted to say the trip to Bonaire was wonderful. I've been to Cap Don's before and love their dive set up: Easy Peasy. And I love how they let everyone dive to their level and according to their computer. I had bottom times 60+ min on most dives. Love the buffet breakfast in the morning—makes it super easy to get up and out to the boat. My only 'complaints' were about the room: My AC was really poor (never got cooled down enough) and my maid didn't come until really late in the day (4:00 or 4:30). By then all I wanted was to shower and relax. I think I went 3 days without having stuff cleaned out (floor needed a mopping and table wiped down since I was eating on the patio). Upside on my maid: She found me a coffee pot when I asked for one!! I really appreciated that in the morning!
- Jeanne
Capt. Don's was awesome! Bonaire is a slice of heaven! We cannot wait to go back. It is so nice I want to keep it a secret:-) Seriously...
- Bob
The resort is still in pretty good condition. The dive shop is convenient with an excellent shore dive at the resort. The restaurant is not cheap, but more reasonable than most on the island. The brick oven pizza is really good and not too expensive. The diving in Bonaire was excellent as usual. Overall, the price paid for our hotel/dive/truck package was very good. We will stay at this same resort the next time we visit Bonaire.
- Everett
We loved Bonaire. Everything went off without a hitch. The staff at Captain Don's were very friendly and efficient. We enjoyed having the house and the privacy. Just so you know for future reference, the place (villa 1) is getting a little weary looking, furniture, kitchen, bedding etc but we were fine with it and loved the ease of staying there but having the amenities of the resort. Just did shore diving because we loved the ease of that too.The truck worked great and pickup, dropoff was easy too. I thought the island was an extremely friendly and relaxing place to go. We really enjoyed it immensely. Ate a lot of pizza at the restaurant there. Would recommend it to other divers. Diving was super.
- Sharen
The trip was fabulous. Diving at Cap'n Dons Habitat is like Disneyworld for divers. The unlimited dive tanks, 2 boat dives a day, and on site boat and shore dive docks with adjacent lockers and showers made the experience so easy and convenient. The staff were friendly, and our dive crew, Sherman and Simba, were competent and loads of fun! We rented two adjacent bungalows, which were simple, but comfortable, convenient, and just perfect for a Caribbean vacation. There was some confusion with the taxi driver on my arrival day for the use of the transfer ticket, and complicated by an initial denial of the transfer validation by the staff member at Cap'n Dons Habitat, but was ok after I persisted. I don't know if there is more to it than that, but that might need to be sorted out more in the future. As my companions had rented cars, I didn't use the transfer on my departure day.
- Eric
Captains Don's Habitat was awesome! Great diving, great hotel, greater food; looking forward to another one next year!
- Steve
It was a great trip and we are looking forward to going back! Captain Don's was a great choice. We did have a couple of issues with the room. The second day, we noticed that the sheets on the bed were blood stained (ewwwww!) Management came and had the sheets and bedding changed and the maid was apologetic and told us that she was off that particular day and another girl who only works a couple of days a week was responsible. The other issue was that the refrigerator in the room had a very annoying and loud hi pitched tone coming out of it. We were told that someone would look at it. The problem was still there that night and I called the desk again and they told me that someone had looked at it and determined that the sound was not coming from the refrigerator. It definitely was and they eventually sent another refrigerator over that was better. The sound slowly crept back up after a couple more days but I think we just got used to it. Other than that, the trip was amazing.
- Kenneth
I enjoyed my stay at Captain Don's. The food at Rum Runners dining was very good, although it is expensive. My room was very large and beds were comfortable. The air conditioning seemed to not cool the room as well toward the end of the week as it did at the first. I would brag on the maid service as they did an excellent job of cleaning and providing fresh towels. Be careful of slippery tile if you get any water on ceramic tile floor. I had a fall, but was not seriously hurt. The swimming pool was well maintained. I enjoyed diving on the house reef as well as many other sites- as I did 24 dives in the six days! I would recommend Captain Don's to other divers and non-divers.
- Randy
We had a really good trip. Sherman and Jason were our Capt. and DM and treated us very well. Only complaint about the rooms was Room 1001 had a leaky toilet in the left side room. Told the front desk about it. Water was cooler than usual due to an upwelling. Visibility a little low, but no one really complained about it.
- Jim
Captain Don's resort is in a great location. We stayed in a two bedroom bungalow because an ocean view room was not available. The bungalow was simple and dated but clean and sufficient. The air conditioners worked well and that was one of our main concerns. I recommend that a traveler opt out of the breakfast buffet. It is average at best with the same selection of items daily. The pizza at the restaurant is great however. The common areas of Captain Don's were well maintained and the service at both the resort and the restaurant were good. I took advantage of the message therapist. She is the real deal and messaged my sore muscles. The layout for tank pick-up is inefficient. There is no drive up or drive through. You must use a dolly to load your tanks for shore diving and carry them out to the parking lot where your rental truck is parked. This was our third time to Bonaire, first time to Captain Don's. Other resort options will be explored next time we visit.
- Dee
Captain Don's is an interesting operation. Along with your room they will rent you whatever dive equipment you need. You can use the equipment to go on paid boat dives . . . four boats operating several times a day . . . if you want. Or, if you've rented a pickup at the airport you can dive wherever you want on the east side of the island for no extra cost. The captain provides unlimited access to filled air tanks. Only requirement is that you return the tanks. Mistake I made was pre-paying for the boat dives, then not using them all because the shore diving turned out to be so much fun. Better approach is to sign up on a daily basis for the boat dives you want, then spend the rest of your dive time doing shore dives.
- Bill
Our trip to Captain Don's was absolutely fantastic. It was everything we dreamed of and more. The lodging was more than adequate, the diving was out of this world, and the food was very good. We made many new friends that we hope to travel with in the future.
- Greg
Great trip. Great staff at Capt. Don's. Unbelievable dives, especially on Klien
- David
Trip to Capt. Don's was wonderful as always.
- Larry
Lovely resort and a great dive operation. I was greeted at the front desk and given an upgrade to ocean view suite (first floor), which was unexpected and very nice. The diving was as it always is in Bonaire, great. It really is a heaven for photographers to learn macro. So, I did all macro all the time. The DMs allowed me to trail behind the group and spend as much time with my subjects as I wanted. DMs allowed me to exceed the 60 minute rule by quite a bit, but that was aided by being first in and then last out...so my dives were all over 70 minutes each. The food at the resort restaurant was very good, but the service is island style...very slow. So don't show up starving or you will feel the 15 to 20 minutes wait for a waiter to show up. I suggest do dinner at an earlier hour to avoid that. Bar is nice and drinks while pricey are good. I will return to this island and resort.
- P.
After several years at multiple Carib Islands we returned to Bonaire and Cpt Don's. This is our 3 rd stay at Cpt Don's... guess that speaks volumes as my dive partner & I returned.. Enough said.. still an awsome experiance. We both are in our 70 s and been diving for the last 30 years. Bonaire still ranks very high. During the week we were able to encounter a spotted eagle ray, a manta ray ,and southern sting ray.. we refere to that as our tripple crown
- Jim
It was a very good trip, and overall, I was satisfied with Captain Don's – the room was comfortable and air conditioned, the restaurant/bar attached to the facility (Rum Runners) had good and reasonably priced food, a grocery store is in walking distance (and my room had a frig, micro-wave, and stove), and the dive staff was friendly and quite competent. I actually preferred getting to Bonaire's dive sites via boat (I did the 8:30 and the 11:00 a.m. dives every day there) instead of the shore. I'm just an amateur underwater photography, but pursue the craft as best I can. On this trip, I took what I consider one of my very best photos.
- Gregg
Just a quick note to let you know we were VERY happy with our Bonaire vacation at Captain Don's! The Oceanview Room was perfectly fine, the diving was great and we enjoyed ourselves very much.
- Joyce
Well our week away to Bonaire is over, but the memories will linger. Captain Don's, although not as posh as some of the other hotels, offered us a roof over our head and access to incredible diving. First the hotel and restaurant (Rum Runners), I thought most of the hotel staff was a bit surly and not over friendly, with the exception of the housekeeping staff, they were extremely friendly. The food was OK, but I didn't get any wow factor from it, great for a hamburger in between dives, entertainment from the iguanas and again kind of so-so service. The room had a bit of bug problem (my wife conquered several roach like creatures) and our room should have had a microwave, but didn't. Some interesting things were the early morning wake up visit from the lizards that surrounded the bungalow, they would greet us every morning looking for their cut of the pop tarts (literally there were about 20 and all different kinds). We also got a 3:00 a.m. wake-up call from the wild donkeys on our front porch, who thank the heavens found our drying scuba gear unpalatable. The bungalows offered nice privacy and where as close to the diving activities as any other room. Once again, was it spectacular, no, but I've been in worse….much worse. It's the perfect dive destination for divers who don't expect more than clear warm water, healthy reef and tons of fish! The diving and dive shop- were wonderful. We got a bit of wind, but never had viz less than 100 feet and the reef and fish life were fantastic. The shop made a special trip to Sharon's Serenity on her birthday and she was lucky enough to find a seahorse. The staff were friendly and helpful and bailed me out a couple of times with equipment failure. The tanks were always filled properly and I never had to wait for a tank before loading up and heading out. The house reef was exceptional and again loaded with fish life and healthy coral and no currents to struggle with. Zimba one of the divemasters there, took us out on a night dive to the salt piers and since there was three of us gave us a bargain of $35 bucks a piece. I always felt safe and confident in his guidance the entire dive. We were very fortunate to see as much as we did Frog fish, seahorses, turtles, squid, octopus etc. etc. and I began to remember Bonaire like a long lost friend. Eating wise, I had two what I would call outstanding meals. Capriccio's and Chez Madeline offered some of the best food and service I have ever had in the islands before, really good stuff. There is a caveat to both these restaurants, for Capriccio's as romantic as it sounds choose to sit inside the restaurant rather than outside, the fumes from the passing cars and buzzing scooters made it uncomfortable and we asked to move, which they obliged us. For Chez Madeline folks should make their reservations prior to leaving their homes. You probably are aware of the restaurant and it's six tables, it was a bear getting in, but I was so happy I did, the chef made some of the tastiest Foie Gras and Duck breast I have ever had. Shopping was O.K., but not what I really wanted to go to Bonaire for. Gio's Gelato shop was a favorite for two reason….yum and the fact they were open late.
- Sharon
The trip was wonderful. I am very glad we only did a 6 boat dive package since there are larger groups that tend to control the locations that the boats were going and that the boats would fill up quickly. We also loved the shore dives and getting away from the property so it was the right mix for us.
- Kelly
Our diving experience was awesome. Love that we can dive on the boat and then have shore diving too. We felt our room could have been cleaner, one day we were skipped on the cleaning and towel service all together. Overall Don's was great.
- K.
Enjoyed our diving and time on Bonaire.
- Bruce
Wonderful vacation. Captain Don's is reasonable but not extraordinary. Fees for shore dives seemed excessive.
- B.
Two Thumbs up! I recently returned from my trip to Bonaire. This was my first time there and I had heard about the freedom to dive whenever you wanted. The resort was a short drive from the airport and very easy to get to. We were welcomed by a friendly staff. The rooms were clean and well maintained. Special thanks to Marco and the dive crew. They were very good at spotting the little creatures. I had never seen so many sea horses in my life! The food at the restaurant was ok but if you can, try and venture off-site for dinner. An evening gelato at Gio's is a must!
- M.
We had a splendid time in Bonaire this year. We just love the place and the fact that they actually remembered us from last year was pretty cool. I can't say enough about the dive masters. Sherman, Netto, Marco, Ludson are all such great guys who know the reef well and are very entertaining. The service at the resort was overall pretty good. They kind of lost track of us a couple of times at dinner and the maid didn't show up on two days so we had to track down our own fresh towels. Neither was a big deal. Love the breakfast folks, they are very friendly and attentive. For the price the breakfast fare was good; the food at dinner was top-shelf. We were quite pleased with our accommodations. Actually liked the location of the suite we had this year a little better than last year. The underwater visibility was good but not great. It used to be much better back in the 90's but I suspect that the significant development that has gone on since has something to do with that. Still, it was a quality diving experience. We saw all of our favorite critters and even added seahorses to the list which we had not seen thus far in our fairly lengthy diving careers. All things considered my wife and I don't think we can do any better than Bonaire for our next dive trip. We know what to expect and that is worth a lot.
- Jeff
The trip was fantastic and we are ready to go back. The accommodations at Captain Don's were nice. The one bedroom cottage had plenty of room, was nicely appointed, and had a sufficient kitchen. The restaurant, bar, dive, and grounds staff were all very friendly. We booked a UV night dive through Technical Diving Services on the property. The dive was guided by the owner and lead instructor Chris Verstappen, who did a fantastic job. Chris was very knowledgeable and committed to insuring everyone on the dive had the best time possible. I highly recommend the dive and the instructor. The diving was amazing, weather was great, food was good, and people were friendly. The only thing that could have been improved was the staff at the front desk of Captain Don's. I interacted with one of the individuals a few times throughout the week and found them to not be as pleasant or helpful as one might expect from a person serving as a main contact for the resort. For example, I was interested in booking a cave exploration trip which was listed on a flyer at the front desk. I asked the person at the desk if they could tell me how to go about booking the expedition. The response was no, "All we do here is diving." Not a problem, so I asked how to dial out from the room so I could call a number listed on one of the brochures. I was told to dial a number which did not work. I then drove to another resort near the designated meeting place listed on the brochure and the staff at the resort kindly booked the expedition for me despite the fact that I was not staying there. Overall, it was a fantastic trip and I hope to return soon.
- Sean
Overall the resort was great and we had a great time. The pool was under construction the first few days but no big deal as we had the ocean to play in. The food was great as was the staff. The dive shop and staff were super helpful. Only issue is the Wi-Fi internet completely sucked. We complained several times and were told to try this access point or another. So we could get online one am and the next day not at all. It was horrible and all the access points had different logins and passwords. They really need to fix this. I went to the ice cream shop daily and internet worked awesome. So it was not just an isolated issue.
- Mark
Captain Don's is the best place on Bonaire for diving. We can dive every where from the Cliffs south to Eden Beach from Baby Doc.
- Lousie
Overall our trip was a fantastic experience. The diving was phenomenal. As far as Captain Don's Habitat goes: the rooms were fine and the resort folks were very helpful- apart from the cockroach visits which I guess when you are in the Caribbean are par for the course. The dive team was outstanding. The one thing that could be better was the food. The menu was limited and a little overpriced. We went next door to Buddy Dive Resort and there the food was better and cheaper. We would definitely go back to Bonaire though.
- Lina
Had an excellent time! Weather was perfect!
- Gert
This is a divers paradise. Boats leave 3 times a day. Plus all the shore diving you can do. We had a 3 bed 4 bath with a private gated parking. The only problem is when the dive boat comes back from morning dive, you really don't have time to grab a bite to eat because the restaurant isn't owned by resort they are on their own schedule, and aren't open for lunch yet. Other than that you have great Wi-Fi everywhere on the grounds. Very nice restaurant to eat dinner and a bar for drinks.
- Dylan
We had a great time at Captain Don's bungalow and overall experience was splendid.
- Brandt
This was our first trip to Captain Don's, and our first experience with Maduro Dive. We wanted to go to Captain Don's based on recommendations from the dive community and came to know Rita with Maduro Dive due to our inquiries. We could not have been happier with the arrangements Rita made for us. Her service was knowledgeable, responsive and fast. We were a little skeptical about this trip as we normally like to choose premium accommodations – and it was pretty clear that Bonaire was a more casual setting. We explained our concerns to Rita and she came up with the perfect scenario for us. She arranged a Jr. Suite overlooking the water which was just perfect. The diving was amazing, the room was just perfect. On top of that it was Valentine's day during our trip and I asked Rita what I could do for my wife so she set up a wonderful sunset dinner on the beach at a beautiful resort and I was able to surprise my wife. It is personal touches like that which made our stay at Captain Don's with Maduro dive so special. Thank you so much guys for a wonderful stay!!!!
- Richard
We had a great trip. They were very full but the dive staff there is excellent as they were in July 2015. Office staff and cleaning were very good. Our room was very nice-absolutely no complaints about it. Very clean and beautiful at Habitat. One dislike: we know the restaurant Rum Runners is owned by a different company, but their staff are the most unfriendly! They ignore People OFTEN. One very nice waitress who I tipped and one cook who was very friendly. Besides those two, I would avoid their restaurant because of the lack of good service, friendliness, and attention to the diners. No complaints with ground crew, airlines, flights, etc. the diving is excellent.
- Patricia
We had a fantastic diving week at Bonaire's Captain Don's. Everything was perfect, three boat dives a day plus unlimited shore diving. Great diving experience & service. Many dive sites within minutes of the resort, healthy coral & plenty of sea life. The resort operation including room & restaurant are great. We will definitely be back. We have been there three times already & I met many people that come back for 8 years straight.
- Adel
Great diving trip as usual. Good service at the dive center. Unfortunately, Captain Don's resort as a whole, is not improving its services at the restaurant (same menu for at least the past 5 years, impression of a lack of consideration from the people at the restaurant). Also, during our last stay a few weeks ago (April 2016), there were many kids (sports groups) and too much noise till late at night. We are there to dive and relax. I gave my comments in the appropriate box many times in the past and I am sure they have not been considered... Again, we go to this resort because we are satisfied with the dive center.
- Daniel
Our room was clean and the view was priceless, we just went out every sunrise and sunset on our balcony and relaxed gazing at the beautiful water. Our dives were fantastic, every one of them. The dive masters went out of their way to help with our gear on the boat, I really appreciated that. In the water they were able to show us fish and corals that were worth taking a picture to keep the moment. Our breakfast every am was made to order what we were in the mood for fresh and clean. We made friends over breakfast then diving and everyone was pleased with the resort and diving operation.
- Della
This was our 12th trip to Captain Don's Habitat Bonaire. The dive staff are skilled, knowledgeable and extremely helpful. We know the Habitat and Rum Runner's restaurant staff and they know us. The restaurant is great and accommodate special dietary needs. We have made friends from around the world. Everything is comfortable. We will be back!
- Read
There were a few items we want to mention: 1. we had 3 dives with 17, 18 and 20 divers and that is too many for the dive boat 2. the toilette in our room smelled and cleaners we bought did not work and the cleaning lady's remedy worked for a few minutes 3. we would appreciate no smoking in the restaurant. Positive items: 1.we loved our big room with the large patio and ocean view 2.the patio had a place for wet gear to hang 3. the staff and other divers we met were wonderful 4.the resort was very nice, clean and friendly with a store nearby, and 5.*** diving was excellent. We saw an octopus and an eel battling it out on our checkout dive! That was awesome(the eel got away).*** We had a wonderful time!
- Jan
Room was great. Everything perfect except confusion over rental car. I didn't get anyone to pick us up at airport so we took a taxi. I dont think I got a voucher for taxi so that was a little awkward. But otherwise everything was great.
- Michael
My boyfriend and I were struggling to find a good deal on a dive vacation package. Maduro was so helpful in providing suggestions! Captain Don's was recommended to us and it was perfect! The resort is all about 'diving freedom', providing tanks for dive guests to grab 24 hours a day and jump in the water. The room and food were great. We had a Junior Deluxe Ocean View suite that had a fantastic balcony overlooking the water, definitely the best part of the room! The diving was very easy, very few spots had currents. Tons of wildlife and colorful coral. I would highly recommend this trip to anyone that wants a relaxing DIVE heavy vacation!
- Jessica
As was to be expected, it was another lovely week of diving on Bonaire. We had a wonderful time and are ready to go back. Other than a couple of minor nits not worth mentioning, everything was perfect.
- Jay
We visited Captain Don's Habitat, Bonaire in July. Our group included my parents, sister, nephew, husband, and our three children age 13, 10, and 1. We enjoyed our visit. Captain Don's Habitat was exactly what we were looking for. The snorkeling off of the dock at the resort was thrilling for our children. The two room bungalows were clean, the beds were comfortable, and the cleaning and maintenance staff were very helpful and friendly. When we rented dive equipment and paid for shore dives a la carte, we were told that rental was per a 24 hour period rather than a calendar day. When we went to settle our bill, we learned that we were misinformed, and were being charged twice what we expected. Roger worked with us to adjust our bill. Please consider renting on a 24 hour basis to families with babies to allow for naps and diving freedom. Thanks for a great vacation!
- Shana
The trip was splendid and offered a perfect diving vacation. The diving was outstanding, the resort (Captain Don's) was exceptional, especially the food, and the people were delightful. We would go back without thinking twice.
- C.
We just returned from an amazing vacation at Captain Don's. The junior suite that we stayed in had a lovely patio and looked out over the ocean, so we spent most of our non-diving time there. The room wasn't huge, but it had been updated and the cleaning staff cleaned and mopped daily. All of the staff at the resort were friendly and helpful. The diving was superb and the dive masters were all experienced and fun to be around. Most of the divers were intermediate or advanced. Captain Don's advocates extreme freedom; as such, there isn't a lot of hand-holding. Expect to hook up your equipment, check to ensure it's working and take it apart yourself. We had a couple of issues with the tanks - one was empty, one had a bad O-ring and another was leaking at the neck. Fortunately all of the problems were noticed prior to our dives. All of the dives were extraordinary. The water was clear and mild - I didn't use a wet suit, though many of the other divers wore full suits. I plan to return!
- E.
Very comfortable and clean at Captain Don's. Ate dinner there 1 night- food was excellent! but service was pathetically slow- waiter seemed to be ignoring us. Breakfast buffet was good but I've seen bigger spreads at other resorts in Bonaire. One word of note about the island- items were stolen from our vehicle one morning while we were diving. Items including sunglasses, flip flops (really??!!!) and a dive backpack bag with a snorkel and leatherman tool in it. This is my fourth trip to Bonaire and I was quite disappointed about that experience. Maybe vandalism is getting worse there and maybe the cops should be driving the main road to help keep it safer.
- Jeanette
Son Tom and I stayed in apartment 94, which was perfect. Diving was, as always, great! Staff, especially Roger and Claire, were very helpful. Appreciated fact that some military wounded divers were being hosted by the resort.
- P.
Another great trip! One regret: Our rental truck was very difficult to start (security chip issue). We should have returned it and asked for another one-- our fault. Can't wait for our next Bonaire trip!
- Sean
We enjoyed our week at Captain Don's. This was my 4th time there. I don't think I'd go again in September because it was really hot and the restaurant gets no breeze! They need ceiling fans or something there because the ocean breeze is blocked! We found some great restaurants within walking distance though. Also we used frequent flyer miles so booked our flight on our own. We used Insel for a Curaçao to Bonaire flight and found out while there that no one trusts Insel! That would be a good thing to warn travelers. Insel is known for their problems! They lost one of our bags for a day but Captain Don's helped us out!!!
- Carolyn
As usual everything about the resort was good. No problems checking in or out. Food at resort was excellent and service of staff also excellent. Dive operation was professional and all of their dive masters are good at finding critters and very helpful handling gear. Some of the shallower reefs had some damage from hurricane Matthew but it was not as bad as we've seen in other areas. All in all, this is a very good value.
- Charlie
We had a great time despite a bit of rain. We will probably not stay at Capt Dons again. It is totally fine and extremely convenient for diving and the reef out back is amazing. We'll most likely try to rent a condo type of place next time. Breakfast at Capt Dons is really not great, maybe once or twice but not for a week. We'd rather be able to cook in our place. I know they have some bungalows with kitchens but we'll try something else. Dives were great. It was really nice having the complimentary boat dives that we didn't feel obligated to take if we didn't want to. We met a lovely group from Denver area and we all hired a guide to take us to the East side of Bonaire. These were disappointing only because the visibility was poor (our second dive had a vis of about 5 feet!) and the current was very strong. The guide realized this after and offered to take us out another day to the same spot when it cleared up but the weather report showed continued bad currents which meant more bad vis so we didn't do that. Other sites, lots of turtles, eels, lobster, stonefish, an octopus and some squid. I will post some pix on the link you sent.
- Ken
My 14th trip to Bonaire, diving was great, dive operation was good, resort was fine. PB car rental was good, no issues; quick in and out. Only issue was breakfast buffet; made to order was good; items on the bar were substandard and sometimes limiting quantity. Rum runners service was consistent with other trips; better some days than others.
- Tom
Very nice stay, resort was great, the service and the accommodations.
- Sandra
Everything was great except for the bed mattresses and pillows. They are hard as a rock. We had an ocean view room with 2 beds in it. It is time to update and get new mattresses and pillows. Sure can't pack them with us.
- Kim
Captain Don's once again did not disappoint us. The Deluxe Junior Suite was excellent and we received outstanding housekeeping service. The staff at Rum Runners was friendly and attentive while the food was excellent (even better than last year I believe). The dive staff is awesome, the best of anywhere we have been throughout the Caribbean. My only complaint has nothing to do with our stay at Captain Don's. The issue is the cruise ships that frequently come to shore. These behemoths (up to 3,600 passengers) flood the town and surrounding areas and definitely detract from the character of the island. Dive sites were way more crowded because of cruise ship clients. On perhaps 40 percent of our dives the crew had to choose an alternate dive site because the original choice was occupied. The island made a big mistake on their cruise ship decision. Nobody we talked to, including residents, appreciates these cruise ship invaders. Unfortunately,it is not the same place we had grown to love.
- Jeff
We had a good time until we got stuck in the Atlanta due to the computer breakdown, and Delta's incompetence. They dealt with the whole mess very badly. As to Captain Don's......room was very basic, but view beautiful. Staff not as pleasant as at Roatan last year. Breakfast basic, and usually semi-warm. No separate snorkeling boats, or employee to snorkel with us. Definitely keyed to scuba divers. Snorkeling from the resort was actually better than the two trips we took with the hotel @ $15 each. We did take a trip to Klein Bonaire with a company, and that was nice snorkeling, although i guess i'm spoiled, the Caribbean is not as colorful coral, or fish, as they are in the Pacific.
- Shirely
The trip was great! Captain Don's was fine – the only problem (which I reported) was frequent significant reduction (and sometimes total loss) of water pressure throughout the day. Other than that, great room, good service, and superb boat diving. We've been to Bonaire so many times and we expect to return next year.
- Vaughan
We loved it, and as you can see, we're already booking our next. What a great place in all respects. The diving is superb and we saw it all; but we're not photographers. No complaints whatsoever, but I forgot to tell the staff that both showers in the C5 cabin drain VERY slowly (an inch or two of water will build up and takes minutes to drain). They might want to consult a plumber regarding that; but it didn't bother us in the least. I'd take the same cabin in the same condition.
- Doron
10 times I have been to Bonaire and stay at Cap. Dons. Always good diving and the dive guides are WONDERFUL!!!!!!!!!!
- Phil
I thought we were staying in An Ocean View room till the last day, but they booked us in the Bungalo. It worked out fine. It was only a minute from the water so really convenient. And we had a huge space with a porch. That made it more comfortable. House keeping kept the place really clean! Avis was very unorganized and we waited about an hour to pick up the truck. Then another 10 minutes while they cleaned it. They reserved more vehicles than they had available so some people had to wait a day to get one even with a reservation. The gas stations were closed when we returned it and they wanted to charge an extra $153 for gas because it was only 40% full. Highway robbery! We won't rent from them next time. We love Captain Don's dive shop! The staff are experienced, helpful and efficient. The dives were amazing. Even saw a pregnant sea horse. Did a night dive to watch the Ostracods light up. That was the most memorable dive. Happens once each month after the full moon. Overall it was a fabulous vacation and we are anxious to go back.
- Anne
Diving was great! Rooms are pretty basic and the mattresses could be a lot better but the staff were great and accommodating.
- Sue
Capt. Dons Habitat was absolutely wonderful on every level. Spacious dive boats, great diving. The resort was spotless and very quiet and relaxing. Food delicious and staff took wonderful care of us . I would absolutely come to Capt. DONS HABITAT again .
- Shelley
Captain Don's Habitat is the perfect dive location for divers of all ages and experience levels. We are a multi-generational family of divers and have visited CDH several times. We try new places but always come back for the ease and quality of the diving. The breakfast buffet can't be beat either!
- Taylor
Stayed in Ocean View Junior Suites. Ocean view was spectacular. Room was clean and quite adequate even though decor was sparse. We snorkel instead of dive and were able to hop on the dive boat to snorkel for $15 each. Room rate included breakfast at Rum Runners which included omelets, pancakes, bacon, sausage, fresh fruit, etc. They even had a juicer and a box of oranges so you could make your own freshly squeezed orange juice! Meals at Rum Runners were really good so we ate most meals there. Happy Hour each day was 5:30 to 6:30 and bartenders made great drinks. Last but not least, the snorkeling was great right off the docks at Captain Don's swimming up for 20 minutes and then back to the dock. We snorkeled there several times and saw squid, spotted moray eel and tons of fish. Would not hesitate to stay there again.
- Deb
We had a great time. We kept the same cottage and there was a nice new couch!! The location works for us. Nice to be away from town during the week. Cruise ships every day seem to be getting crazy with those on shore excursions. We were there 3 times in 7 months. It would be nice to have some little lotion toiletries. They only give you a tiny soap bar. I find I have to bring my own shampoos and conditioners. Would be a nice touch for returning guests as a little welcome gift. But other than that. It was great. We'll be back and looking at possibly October.
- Len
As always, Captain Don's does not disappoint. Excellent dive-dedicated resort. Very friendly operation. Excellent diving.
- Sue
Trip went very well! Transfer bus at the airport on arrival was late. Rooms fine, meals good, diving great!!
- James
My daughter, grand daughters and I had a fabulous dive trip to Bonaire. Captain Don's treated us royally. We had a very comfortable, ocean front villa. The experienced staff made our boat dives memorable. Captain Roger somehow even found a tiny sea horse at Caren's Vision dive site. Amazing..
- Connie
We had a fantastic time. Hotel was very clean and nice. The room was just what I expected based on photos. Our location was perfect: second floor, ocean-facing, close to reception/bar/dive shop. I only missed having hair conditioner in the room with the provided toiletries. But I bought it at the gift shop. - Having to provide a $20 deposit for pool/beach towels was odd, but not a big deal. I'll bring my own next time, I suppose. It was mildly stressful keeping track of them around the resort. - Housekeeping service was consistent and washed up the dishes we used in the sink/kitchen area. - Rum Runner's Restaurant (which is separate, but on-site) was delicious and the included breakfast was easy and convenient. They allowed us to run a tab for the bar and food all week and it was easy to reconcile at week's end. My daughter loved all the little wooden animals they put in the fancy drinks. - The diving was wonderful and easy. We would certainly return to Captain Don's and Bonaire. We did both shore and boat diving. The dive staff was friendly and knowledgeable. The dive brief Roger gave was very good...right down to traffic and parking on the island, and restaurant suggestions. - Our daughter's instruction went well, despite her being sick. They told us Sunday that it would likely finish up Wednesday morning. But they were ahead of schedule and could have finished Tuesday (in fact, the other young lady in training did finish Tuesday). Unfortunately, her head cold meant she couldn't clear and she had to meet with the instructor Wednesday morning still. They were very flexible and did that. She succeeded and is certified! - The only complaints I had the whole week were: 1. I would like a little more data in the room about things to do on the island. 2. The man who was our daughter's instructor (Jason - who was very nice) was the same man who handed out all the dive rental gear. So, instead of being able to start her course Sunday morning after the dive brief, we had to wait around (they actually said, "don't leave") for 1.5 hours while he got everyone's rental gear signed up and handed out. 3. The dive training timing isn't ideal for the diving parents. Because they start at around 9 and finish at around 12:30, we weren't able to go on either of the morning boats. I'm sure she would have been fine for a half hour on her own in the morning...but she is only 11, so I didn't feel right making the assumption we could just leave her unsupervised for the 30 minutes until they trained. So, we didn't have a Sunday, Monday, Tuesday or Wednesday morning boat dive. All that being said, we did the afternoon dives and everything was fine, but I wished we'd snuck in one or two more morning boat dives (since we had a 10 dive package). I would have perhaps chosen a lesser package (if that was even an option).
- Jennifer
Wow! Possibly the best vacation ever! The stay was great, the diving was fantastic and the people were friendly! I can't wait to come back!
- Alan
We had an excellent time at Captain Don's! We stayed in the Junior Suite with ocean view. Loved waking up to the view of the ocean. All the staff - front desk, cleaning crew, grounds keepers, dive masters/instructors - we encountered were all approachable and friendly. Enjoyed having the option of 3 boat dives daily. The dock/diving storage area and the house reef made it really easy for shore diving. Loved going slow on the reef to see the smallest of details and critters. Shore night diving at Salt Pier was an adventure and the pier was full of life. During our dives we saw the typical fish of the Caribbean and turtles, eels, octopi, eagle rays, squid, etc., and some spots had an incredible array of coral. Also, loved the ease the dive crew created while boat diving. Complete dive freedom, but always knew dive staff were available if needed.
- N.
The vacation was fabulous. We love Bonaire and love Captain Don Habitat. This time we decided to stay in the one bedroom bungalow. The bungalow was freshly renovated, the bathroom was practically new and the appliances in the kitchen were new too. Run Runners restaurant was good, the prices were average, the food was quite good too. The only complaint I have about the food is that it's time to change the menu, it was exactly the same last year. And now the diving. The diving is so good that there is not enough words to describe it. We did 2 boat dives in the morning and the shore one in the afternoon. The reefs are in a very good shape, surprisingly enough there was very few lion fish, I think I've counted 4 or 5 for the whole week. That is nothing compare to the other islands in the Caribbean. So to sum up, we are going to be back.
- Irinaz
Good scuba trip, as usual, at Capt Don's. New BCDs so that no weight belt is necessary. Staff very helpful to Tom and his 81-year-old Mom.
- Pam
The diving on Bonaire is spectacular. We also enjoyed snorkeling. The shore diving is so good, we didn't find it necessary to boat dive. In fact we only used 2 of our 10 boat dives. The first boat dive had 18 people with one dive master and one assistant. Too many for me. The resort is lovely, the service excellent. The restaurant has very good meals and we ate all but one meal there. Overall, we hope to return in the next few years.
- Rhonda
Wonderful time! Terrific resort! It was a totally professional operation, but casual and relaxed at the same time. Terrific food and drinks, but it was the diving that will bring us back many more times. The room was terrific, huge balcony, comfortable and stocked well. I would recommend this resort to everyone! We loved every minute and took a million dive photos, and a few above the surface as well. Photo is from our balcony.
- Lucy
We had a fabulous time at Captain Don's in October. We visit Bonaire every other year and always stay there. We are both divers and have been diving a long time — Nick and I have been diving since the late 1970s and began diving in Bonaire in 2001. Since the Deluxe Junior Suites were built we have stayed there. Rooms are spacious, sparkling clean, overlook the ocean and provide a luxurious experience for all. In the past we stayed in the bungalows and the rooms overlooking the pool which also were lovely. We shore dive only and Captain Don's makes it so easy to get tanks any time of day and the dive shop staff is always helpful and accommodating for every need. We like the new gift shop with its ocean themed jewelry and many other quality items. We love Rum Runners restaurant with its gourmet food and adult beverages plus servers who are polite, friendly and kind—whose attention makes us return time and time again.
- Cynthia
Just returned from an amazing 2 week stay at Captain Don's in Bonaire. We've been going there for 30 years and the place just gets better. It was a group trip with 18 people the first week and 16 people the second week. Everybody was blown away. Ground transfers were very organized, rooms and service were great, food at restaurant was really good. The dive operation was also very organized, helpful and made our stay lots of fun. We had a great boat with Sherman and Kitty as our Divemasters, who went out of their way to show us cool critters and lend a helping hand. We lucked out with weather and the dives were wonderful. Bonaire offers plenty of good stuff, whether it's majestic coral formations, watching free swimming morays, turtles, eagle rays, squid and especially night diving with huge Tarpon. All in all a super trip.
- Joyce
We had a great trip. And Bonaire was the perfect place for me to do my first serious diving. Three dives a day. Captain Don's Habitat was very nice and the scuba accommodations were convenient. They ran three boat dives every day. We also did a lot of varied shore dives. Rental truck worked out fine (but might warn the unsuspecting that they are generally manual transmission). Weather was great. It was a great value in our opinion.
- Scott
This is our 5th stay at Captain Don's and it was great, as ever. Karin and Roger run a wonderful dive operation. We did almost all our boat dives with Sherman and Ludson. They are fun dive masters, find all sorts of interesting things and keep everyone safe in a relaxed way. The restaurant staff is great. But my greatest thanks goes to Valerie Trenidad, the Rooms Manager. While we were in Bonaire our daughter had a job interview via the internet. At the last minute the internet in our cottage (the old Bon Photo shop) went out. Valerie found a quiet room for the interview, made sure the internet was working and helped our daughter calm down for the interview. It was a special effort that she did with grace and kindness. Our daughter got through that round of interviews, has her third round in January and it could have only happened because of Valerie!
- John
This was my first dive trip and the first time coming to the beautiful island of Bonaire. My bf has been diving for many years and has always wanted to come back here. He couldn't have chosen a better place to stay. We had the 1 bdrm bungalow and it was perfect! Very clean and plenty of room for the 2 of us. So right away I started working with Alex, my dive instructor. He was so patient and thorough, making sure I was comfortable with each skill. I'm not real comfortable in the water- it doesn't come natural to me, but by the 2nd day- my buoyancy improved and by that final dive, I was so much more relaxed. Alex is a great teacher, and a lot of fun! We saw morays, sharp tailed snake eels, drummer fish, tarpons and so many more fish! We went diving everyday. We also went to the National Park, the Donkey Sanctuary, and had a tour of the salt company. All of these things were fabulous & educational. Capt. Dons had great food- we had the breakfast plan and the made to order omelettes were great!
- Renee
Everything was awesome!
- Delisa
Captain Don's hospitality, cleanliness and absolute ease of diving never ceases to amaze and delight me! Roger runs an excellent dive accommodation with friendly and informative dive guides. The room was kept up beautifully and my bed in the 3 bedroom 4 bath cottage was very comfortable and a beautiful bathroom! There is staff anywhere you look if you need anything, and always with a greeting and smile! Rum Runners food was superb as always!! I would never want to stay anywhere else!! Thank you again!!
- Lisa
Captain Don's is THE place to dive in Bonaire. You can sign up for up to 3 boat dives a day, and dive anytime from shore with a beautiful reef that begins at 30'. Coral, sponges and anemones are everywhere, and as well as the usual, we saw nudibranch, seahorse, shrimp. Rooms are comfortable, staff is friendly, restaurant has lots of variety including vegetarian. There is a small supermarket up the road for those staying in suites with kitchens. The pool is clean, long enough to do laps and just the right temperature (refreshing cool, but not cold). If/when we return to Bonaire, Captain Don's will be our home away from home.
- Claduia
What an awesome trip! Safe, clean, easy to get around in and out of the water. Capt. Don's food was excellent, support staff was always helpful and congenial, and the dive crew was terrific. We logged a ton of dives and had a truly exceptional Christmas holiday on Bonaire. Will be back next year!
- Scott
My 1st time in Bonaire and Capt Don's was GREAT! Nice accommodations, diving right from your door and good food at the Rum Runners restaurant right on the water too! All the employees were friendly and helpful and I had zero problems the whole week there. I definitely recommend The Habitat for your Bonaire stay!
- Jeff
Excellent - Great Dive trainer Alex
- Lindsey
Best house reef in Bonaire. Staff helpful and friendly. Great pizza! Boats crowded for my taste.
- Parker
We had a very nice stay. Room (Beautiful views close to ocean) was just what we were looking for. Dive staff was relaxed, friendly and accommodating.
- Jeanne
Considering it's either our eleventh or twelfth vacation in a row to the exact same place...I'd say it's pretty great! Keep up the good work. Talk to you next year.
- Lee
We enjoyed our stay at Capt. Don's Habitat. It is a great location! You can't beat the dive packages, especially concerning the unlimited tanks every day. The restaurant was very good. We tried other restaurants but kept coming back to the restaurant at our resort. The only negative thing I would like to mention is that the villa we stayed at needed to be updated. None of the dishes matched with limited pots and pans and one wine glass. The patio's furniture was composed of a variety of chairs and tables. We also had a broken lounge chair that maintenance took away. Our couch had a sunken hole in it. (I showed it to the maid and someone came and put a board in it to support the cushions.) I also had to call because the outside shower was not working. A plumber was called and he fixed it the next day. We did have an accident with the the glass top of the coffee table. They took care of it that day. It is my understanding that this villa is owned by outside individuals and the resort manages it for them. I guess my recommendation would be not to rent Villa #1. The villa next door had lovely furniture on the patio. I am not sure that Capt. Don's rents that villa but I would recommend that one over what we had. Please understand that we had am enjoyable stay.
- Ellie
Excellent trip. We thoroughly enjoyed Captain Don's. Everything worked out here. The resort was clean, had a good restaurant and bar and the scuba operation was top notch. The boat dives were enjoyable but not that different. Diving and snorkeling from the dock was good. We were able to walk to different restaurants and shops so we only needed a vehicle on two days. I am already recommending the hotel, Bonaire and Maduro Dive to others.
- George
Once again The Habitat continues to please all in my group with the deluxe Jr Suites and the deluxe pool rooms and their full daily breakfasts. Lunches and dinners were good at Rum Runners. AC worked for everyone and rooms were clean. Check in for the group was real easy and quick in the conference room as they had everything set for us. Diving was good but overall visibility in the water was down this year with all of the surge and rain most every day at times. Delta flights were all on time so no problem for travel. We liked the experience well enough to have already booked again for next year!
- Bruce
Capt Dons was great as always. This was our 4th visit. We stayed 2 weeks. 1 week in a jr suite, 1 week in a deluxe ocean view. Both were waterfront. Rooms were clean and well maintained. On prior trips, we've also stayed in the multi room garden view villas which are nice if you have multiple couples or a family with kids needing an extra room. Service was good. Nothing amazing, but people were helpful if you asked. Captain Don's overall philosophy seems to be around their stated diving freedom. They're there if you need anything and certainly very helpful, but you're pretty much left to your own devices otherwise. They assume you're an experienced diver and know your limits/abilities. Works perfectly for us but may catch newer divers by surprise. Restaurant seemed to be a bit better than prior visits. The menu is somewhat limited for a week stay but the quality is decent. BBQ night is always fun and tasty... make sure you have reservations, its a big event with the locals. Breakfast is decent and served buffet style. At dinner the waitstaff is much more attentive and able to answer questions. The lesser service at lunch could be a function of language barrier. Outside of one waitress who was consistently amazingly cheerful, we found lunch staff somewhat inattentive and uninterested. The specials at dinner were quite impressive. Food was very good, and well presented. The pizza on site was pretty good if you want something different or have kids with such tastes. Overall prices were a bit high but not incredibly out of line with other restaurants on the island. The entire restaurant offers covered, open air, shorefront dining. It's a very nice spot. The diving is where Capt Don shines. Reef is close and great fish and photo ops at the house reef. Boats are in very good shape and well maintained. Most all of the dive sites are relatively short boat rides. Captain Don's is also a great spot for night diving. The dive storage facility is convenient for water access and gear setup, rinse and storage. Regarding marine life, we saw huge Grouper style fish that had to be 5-6 feet long. Several octopus both at house reef, one free swimming. Many tarpon especially at night. Lots of marine life. Healthy reef system. Navigation is easy... find the current, time yourself in 1 direction, stay on the reef and return to the guide rope. Can't really get lost. Highly recommend the resort. It's one of our favorites in the world and certainly the only one we've been back to 4 times.
- Bob
We had a wonderful trip. Captain Don's Habitat was awesome as always. The staff was friendly and helpful. Our room was very clean and everything worked well in it. We stayed in the bungalow that has been remodeled and it was cozy, roomy, and had everything we needed. Our room was always cleaned to a perfection. The diving staff are so friendly they and are always willing to lend a hand wherever needed.
- Patricia
As always the diving was wonderful!!! Two boats were made available for all dives throughout the day. This created multiple site options and ensured we always had a spot on a dive boat. I really like the increased quantity of boats available. We ALWAYS enjoy staying at Captain Don's and it is always great to see our Friends at Captain Don's. We cannot wait to return!!!
- Charley
Another great trip to Captain Don's. Have to say each time gets better. Diving was great. We continue to meet so many other people who say that they always go back to Captain Don's. It's easy to understand. Great location. It's on the quiet side. Staff is great. Cottage is very comfortable. We did have an issue with frequent sewer gas which smelled pretty bad in one of the bathrooms but it would dissipate quickly. Staff was very responsive each time we reported it. Other than that, another great trip completed with another one already planned.
- Len
I love bringing my groups to Capt Don's Habitat. The dive, restaurant and resort staff are amazing. I think their house reef is the best in the world. I will continue diving there for years to come.
- Rhia
Bonaire was beautiful. We were planning out next trip before we even left. The diving was amazing. So much to see and do. We took over 900 photos. Captain Dons was wonderful. The staff was top notch, loved them all! They were all very accommodating. One of the guys in the dive shop even let me use his personal BC when they ran out of gear. The food all over the island was good. The rooms were nice. The beds were not comfortable at all and bowed. Anytime one person would move the other side of the bed came off the floor. Both side rolled heavily into the center. Strange to say but i loved their drinking water. It was the best water i have ever tasted. We will be going back within the next 2 years and will be bring some friends along. I can't wait to go back.
- Elizabeth
Our Trip was wonderful as well as the Sunset Wedding! We saw lots of creatures above and below the water. Captain Don's was wonderful. The atmosphere was as expected for the Tropical Paradise of Bonaire. The food at Rum Runners Restaurant and the rest of the island was wonderful and would expect nothing less. The diving from the shore at the resort and the boat dives were amazing and there was so much to see.
- Joshua
This was our second trip to Bonarie. As for the trip, Bonaire itself is such a beautiful place to dive and we are never disappointed.
- Maynard
We greatly enjoyed our recent stay at Captain Don's Habitat. It took us a little while upon our return home to adjust to not being able to dive everyday! The resort certainly has everything we needed and the staff was very friendly and helpful. We had great experiences on the dive boats. The diving was amazing as always - my only regret was I didn't get to see a sea horse! The food was delicious - we ate at the restaurant several times. The only areas where I could suggest improvement - 1) Our room was extremely basic - only 2 cups, 2 glasses, 2 plates, etc. No A/C in the bathroom, pillows very old and lumpy on the bed, light fixtures very dim. I understand we were staying in the original part of the resort. Maybe time for a little renovating? 2) The WiFi was pretty weak and slow in all areas of the resort. Having said that, I would definitely recommend the resort, perhaps just with the qualification about the quality of accommodations in the older part of the resort. Many of the people we were diving with had stayed at the resort multiple times and were staying for a least two weeks. I think that says a lot about the resort overall. We would definitely love to return next year if possible.
- Stephanie
Great diving, either from their pier or boats. The boats generally had 8-12 divers. Boat staff was very good! The resort is nice, and the daily breakfast offered a broad selection. Was travelling with another couple, so we booked a 2 bedroom cottage. Did have issues here. There was some sort of backup from the sewer line, so the smell in the cottage was unbearable. Was even advised they were aware of this issue, so we thought why did they book us for this room, with other cottages available. They were quick to allow us to move to another cottage. The room was better, but did have an issue with the cold water in the bathroom sink and shower. The hot water was hot, but so was the cold water. Made for a very uncomfortable (HOT) showers. Went back to office staff and maintenance was called in. This issue was also resolved the next day. Overall, would book again at Captain Don's but would ask for one of their standard room, villa's of junior suites.
- Richard
We are home from Bonaire and had a wonderful time, as always at Habitat.
- Linda
The resort, food, and staff at Capt. Don's is always exceptional that's why we stay there again and again. We all had a great time in fact and could not quit talking about it. For two divers this was their first dive in the ocean, and I'm sure it will be the first of many more dive trips.
- Dina
We are a family of five who came to Bonaire to snorkel around the island and to try scuba diving at the resort. Bonaire is awesome. The reefs are awesome. For most of our trip we stayed in the 3 bedroom cottage on the grounds of Captain Don's. This was fabulous. The cottage was clean and very spacious and well-appointed. For our family, having multiple bathrooms and a full kitchen was imperative. The outdoor grill and extra outside seating/eating area was a nice surprise and was so pleasant. The dive staff was so nice and so patient. My sons and husband were successful on the first try. Unfortunately, it took a little longer for me to get the hang of scuba. The staff were patient and encouraging and eventually I got the hang of it!
- Susanne
The vacation was great. Captain Don's is a great place to stay, the staff are friendly and take care of needs timely. The room was great, the view is excellent. The food and service are wonderful as well. I highly recommend this resort. We did not see anything out of the ordinary but the diving was superb as usual.
- Marisa
The return to Bonaire (six times now) was swell. We saw all of our pals who work at Habitat and were welcomed like family. That always makes a return trip special. The diving was good as usual with the feature creature being sea horses. Usually pretty uncommon to see but we saw a bunch this trip. The Deluxe Junior Suite we stayed in was excellent; it appeared to have had some refurbishing work done so the unit was even better than in past trips. I cannot say enough good things about the dive operation. From the top down the people are just the greatest- always friendly, very accommodating and professional. We also love the breakfast staff (and the breakfast fare). Finally, we had never been to Bonaire in July but would do it again for sure. The reason- only a couple of cruise ships visited during the week we were there and we are definitely no fan of those. So that was nice. The dinner service at Rum Runners was really lousy. It is such a lovely setting for a restaurant so it is not surprising that it draws a crowd. The staff really needs to step up their game to handle it. This was not a one-off, we had seriously bad service on three separate evenings. The other thing that could be improved is the atmosphere around the bar. Again, a lovely setting but the giant television is on constantly which absolutely kills the relaxed tropical vibe. These are constructive criticisms which can be easily addressed so I think it is important that I tell you about these things. These issues will in no way cause us to abandon Habitat. The things that are good about Bonaire and Habitat outweigh those that are less than good.
- Jeff
Bonaire became my favorite place on the planet when we stayed at Captain Don's I hope to return to stay in one of the ocean view rooms. My only mistake was not staying longer.
- Bridget
This was our 3rd year at Captain Don. The diving was great, we have not seen that many seahorses for a long time. At least 2 on EVERY dive. The dive operation is superb. The food was good, and the service was great, as before. This time, as the previous year, we've stayed in the one bedroom bungalow. Last year it was the unit 1027, this time, the unit 1021. What a difference... 1021 is in the desperate need of renovation, especially the bathroom. It smelled awful and multiple complaints have not produced any results, because the unit really needs to be remodeled and all the pipes in the bathroom need to be pulled out and replaced. However, the housekeeping really did their best to keep it clean. Next year, and if everything goes well, there will be next year, I'll ask for a unit 1027.
- Irina
Beautiful island, great dive resort,resort staff excellent, great service from reception to dining staff to dive crew. Great diving. Only issue delta airlines sent luggage to Aruba. Got checked bag next day. Captain Don's would stay there again??
- Keller
Excellent stay at CPT Don's! Shore diving at its finest. The rooms are spacious, cleaned everyday and comfortable. The staff is the BEST! Love Sherman's willingness to help with anything. Diving was great, Hospitality was fabulous and we had a wonderful time. Highly encourage anyone to stay with CPT Don.
- John
Everything was as I expected as I had been there before. In my room, upon arrival, I couldn't open the bathroom door. They had to replace the knob, took about an hour or more, while I waited. They did get to it right away though. The staff seemed helpful and eager to fix any problems. I messed up my locked safe and someone came to fix that too. They are on island time and divers are not. Their breakfast should start at 6:30am and not 7am, which usually was more like 7:15am. Divers have to eat quickly, and get to the boat by 8:15ish. While an hour seems like a lot of time, it isn't (when you have to eat, go to your room, bathroom, get your stuff for diving, put some dive gear on, go to dive locker and get more dive gear, go to boat, set your gear up by 8:20) and you feel rushed. Many divers there feel the same way. The service was slow, especially in the morning—getting cream for coffee and getting ice water. I usually got the ice water myself; used milk that was out for my coffee. Couldn't they put cream out with milk so we can help ourselves? Also, I think a coffee pot (and everything needed like sugar, cream, etc.) should be out all day as many people like coffee later in the day, especially after diving when you're chilled. Food was pretty good but they overcook the more expensive items—fresh fish, bbq ribs, etc. Maybe the cook should be told. Saw lots of cool fish—French angelfish, Queen angelfish, trunkfish, spotted drumfish, seahorses, flounders, Morays, spotted Eagle ray, Midnight and Rainbow parrotfish, and many others. I will definitely return to Capt. Don's, but I do feel the few mentioned changes could be made to make it more guest friendly.
- Kathy
This was our 4th trip to Captain Don's. We love it there, and will keep going back every September.
- Sean
Captain Don's Habitat on Bonaire feels like coming home! The dive operators are great, the atmosphere is relaxed and the diving is wonderful. This trip rang in New Year 2019 with seven family members aged 17 to 53. With a single boat dive each day and unlimited shore diving, we had plenty of beautiful sights. The hotel had a terrific fireworks display and champagne for New Year's Eve. Visit the donkey preserve and local restaurants in the evening for fun on-shore activities. All the agents at Maduro Dive Fanta-Seas were amazing! Sausan Shalah was a miracle worker to pull it all together at the last minute, and give us an amazing family trip. We are forever fans of Maduro!
- Annie
We had a great time and I think we all liked Captain Don's Habitat better than Buddy Dive. The bungalow was wonderful and we spend a lot of time on our patio playing dominoes! The diving was not as spectacular as we were expecting. Beautiful reefs and plant life galore but my husband missed seeing bigger animal life.
- Bonnie
Captain Don's dive program was one of the best trips I've had in my life. Roger, Wilco, Gary, Sherman, and the rest of the team were both professional, accessible, and just great people. The resort is clean and well managed. Just remember the breakfast begins at 7am, and lasts until 10, but pickens are pretty slim after 0830.
- C.
We had the BEST time in Bonaire. Loved Capt Don's Habitat Resort, Rum Runners and the dive shop. The rooms, service, food, diving all were excellent and very well done. Loved the diving and watched 2 large Green Morays, billions of reef fish and a very relaxed sea turtle. The above water birds and lizards were fun too. Didn't want to leave and looking forward to many trips back in the future. Bonaire is awesome and it's high praise all around.
- Cindy
Yet another 5-Star stay at Captain Don's Habitat! This was our second stay there and it was just as perfect as the first. We were able to make another 18 dives, enjoyed perfect weather and wonderful times in town and around the island. One thing that I wish Captain Don's would do is to provide a better way to load the tanks in the trucks. Most of the other dive shops on the island have developed "Drive-Through Tank Stops". This would greatly improve the stay as hauling multiple tanks is getting tougher for us "old" folks..
- J.
Very nice, accommodating, smiling helpful staff. When I arrived they had scheduled me for a second floor room. I asked if they could change to a first floor (just easier on this old body); they could not have been more accommodating. The room (#80) looks like it is part of the remodeled section – double queen (I think) beds, new tile, nice bathroom and patio. Restaurant is good, probably 15% pricier than Buddys, but the pizza is quite the deal. Buffet breakfast is hardy with made to order omelets, fresh fruit, meats and cheese (for the Europeans ?? ), rolls, coffee & juice. Hotel transfer from airport to Habitat was smooth. Return the driver was 10-15 minutes late (island time ?? ) but had allowed plenty of time to get to the airport; but a reminder to travelers that this is the island! The reefs are very healthy with teaming populations of fish of all sizes. I have not seen so many midsize fish in over a decade – fantastic for fish populations! The corals are plentiful, but as with many of the fish, are not as colorful as in S.E. Asia. Interestingly, I could not find a Flamingo Tongue which used to be all over. Night dives on the house reef were great, although the surf surge during the first few days was nasty. A very nice diving vacation. I'll be back.
- Stephen
We had a wonderful vacation. The Bonaire license plate motto is "Divers' Paradise." And they are not exaggerating. You can tell that Captain Don was a diver by the way the hotel is laid out and run. I liked many of the diver-friendly features, including: the locker room and nearby divers' pier, the air tanks just waiting for our use at the locker room, the patios and clothes racks for drying wet clothes. The one-tank dives were perfect, because the reef dive sites were only a twenty minute boat ride away so we could take our rests at the hotel and eat lunch if we wanted to. The shore diving and snorkeling at the hotel were fine.
- Bob
I stayed 1 week at Captain Don's Habitat in Bonaire, which truly was the "Home of Diving Freedom." Never before have I had such a carefree and personalized dive itinerary on a trip. I conducted 18 dives over the course of my vacation, whether on one of the resort boats or from the shore, and experienced total zen among Bonaire's beautiful underwater landscape. Huge, healthy reefs that seemed to go on forever.
- Mike
Capt Don's never disappoints. 11th visit. Facility keeps getting better. Staff is wonderful. Rum Runners is great.
- J.
We were very pleased with Captain Don's. The room was spacious, comfortable, and had a wonderful view, which was very peaceful. The daily breakfast buffet was good as were the couple of dinners we ate at the restaurant. The diver liked the dive operation, including the lockers provided. I was able to snorkel for $15 when the boats went to sites good for both. They were always very accommodating. The snorkeling at the house reef was excellent. We definitely will return!
- Sheila
We had a relaxing and enjoyable time. The diving was perfect; like swimming in an aquarium. Will definitely vacation at Captain Don's again!
- Koch
Bonaire as awesome as always. Could not ask for the better weather during our stay, the guys at the dive shop were great. It is so nice to see the same people still working there, coming back year after year. Our room (1027) was freshly renovated, and I mean freshly. The kitchen was totally redone, all brand new. We've stayed there 2 years ago and it was redone then, compare to 1021, were we stayed last year, but this was a total surprise (good, of course). They are doing a lot of renovations at the Habitat, the pool was redone, the restaurant floors, the public restrooms. We may come back in the spring.
- Irina
Had an amazing time! Loved the island and Captain Dons! I would start off every morning with 2 boat dives with the awesome dive staff and spent the rest of the day shore diving! Can't say enough about the reef right off the resort! If you love diving and can't get enough this is the place for you. Only down side is I had to come home!
- Chris
The trip was OUTSTANDING! Captain Don's is great - room, food and service were all excellent. Diving and creatures were breath-taking - the dive operations were solicitous but not intrusive! In short - we had a BALL!
- Tom
We had an excellent stay at Captain Dons. Hotel Staff was friendly and helpful. Dive staff was equally good and went out of their way to look for neat things on each dive. Boat schedule worked out well and we had the same staff all week. Dive Shop was nice and staff was very welcoming. Only disappointment was the restaurant - Rum Runners - which is not part of the hotel. We needed to set up a separate charge with them and they were not helpful and did not seem interested in being there. Twice we walked away from the bar after being the only ones there and two bartenders just walked around doing nothing for five minutes ignoring us. We only ate there once and the service was poor. We would go back but would avoid the restaurant and bar in the future.
- Gouwens
We had a great trip! Staff was awesome as usual, the rooms were nice, restaurant good, and the diving super as usual.
- James
Our 1st trip to Bonaire certainly won't be our last! From the fantastic diving to great food and sweet, accommodating people, we returned with wonderful experiences to share. We were pleased with Capt Don's; very clean and comfortable, terrific ocean view and location, and awesome dive access. Food onsite was good though service could improve. Two negatives: the bar area (directly adjacent to dining area) was undergoing a major renovation (and was therefore closed) and we were forced to listen to power saws, grinders/sanders and hammering throughout the day, beginning at breakfast. We were not informed of this at check-in, nor was there any attempt to compensate for the inconvenience, such as a few free drink tickets, etc. Also, we had been told there was a Budget Car office on site, which we planned to use, but it was not manned at all while we were there, which caused an unanticipated logistical challenge. Despite the issues, we would return but will ask more questions next time!
- Lavallee
Group of 14 divers, first trip to Bonaire and Captain Don's Habitat. Our entire group could not ask for a better first visit experience on Bonaire, in fact, a repeat trip would be booked at Captain Don's without question. From the location, rooms, convenience of the diving, house reef, food and staff there were absolutely no issues. Note ...we did book a private dive boat for our group. I would recommend Captain Don's without hesitation.
- John
Captain Don's staff treated us like family!
- Alex
My Ocean View Room by pool was comfortable with plenty of space and not far from the restaurant and dive area. Internet speed was very good, though same not true in all rooms elsewhere in the resort. My room lacked a desk where I could set up my bulky camera gear, so I used the "kitchenette" area and that worked fine. I did a combination of house reef shore dives and boat dives. No problems encountered with either. Dive, front desk, and restaurant staff were courteous and helpful. I really have no complaints. I would suggest perhaps offering a bit more variety at breakfast. Good vacation overall.
- John
Check in at Habitat was very easy. The front desk staff are helpful and knowledgeable. They recognize repeat guests and gave us a big "welcome back". Our room, #48 in the ground floor of the Deluxe Junior Suits was nice. The view over the ocean was spectacular and we really enjoyed the veranda. The room was quiet, convenient to the dive shop and restaurant. There was an ant problem the first few days but the staff got it under control by midweek. Rum Runners restaurant is great. They have a new updated menu. A lot of old favorites that were removed some time ago are back, e.g. Bakka Stoba and Sate Baba. The extended hours for the Pizza Temple are nice. The open fire pizza oven turns out some tasty pizza. The gift shop is well stocked. They even had a small selection of Cuban and other high quality cigars. The extended hours are nice. The shop clerks are helpful and even mailed our post cards for us. The dive staff was great. We had the pleasure of moving from boat to boat at our leisure so we got to dive with every dive master. They are very professional; helpful but not intrusive. The dive masters were very helpful as spotters for UW photography. Cylinders were always ready and full. The boats were clean and comfortable. The dive gear storage lockers were in good shape and some were being repaired and improved. We had a terrific week and look forward to our next visit in the fall.
- Robert
The place was great -The restaurant was excellent - Diving was spectacular -
- James
Everything was fine. I wish there had been more explicit instructions as to options for renting a car (the Budget office was empty the whole time we were there)
- Robert
Fantastic - great diving, wonderful staff, nice room with beautiful view. Everything was perfect and a very good rate. Bonaire is a beautiful little island.
- Mike
The trip was as expected; I knew the place from before and the accommodations and the service and atmosphere was good.
- Zo
Unbelievable trip. Amazing dive in dive out. Management very friendly.
- Perry
The accommodations and service at Don's Habitat were outstanding. We will definitely stay there again on our next trip to Bonaire. We were very pleased with the variety and availability of boat diving trips. The dive shop staff and dive masters were knowledgeable, helpful and fun. Tanks were always available for shore diving. Lockers were perfect for storing gear. Wash basins and clothes lines at our bungalow made getting gear ready for the next day a breeze. Daily breakfast included was an easy and nice way to get the day started. Thanks to Don's Habitat for a fantastic vacation. We can't wait to come back again.
- Tidwell
The best...consistently!
- Stanley
Our trip was good. We did get the room that we requested. Thank you. In previous years, the staff at the restaurant were not all that friendly. This time, great staff, friendly.....however the service was POOR. And it wasn't just us! One night, we waited an hour and a half for our meal. Other than that, we loved it!
- Christine
Terrific all round. Food was only ok. They should have a night buffet — more beans and rice. Diving was fantastic, Room was wonderful. Staff was awesome, facilities are top notch!
- Alexander
We fell in love with Captain Don's over 20 years ago and have been going back ever since. The staff at the dive operation and the hotel / restaurant are incredible. Professional and at the same time so friendly you immediately feel at home. We have made many friends over the years and always enjoy our time there. Hope to have many more trips there in the future. We have been to many other places through out the Caribbean, but Bonaire / Capt. Don's holds a special place in our hearts. Bonaire diving is warm water, calm seas, sea horses, frog fish, reef squid, sea turtles, lettuce slugs, lobsters, dolphins, and a thousand other colorful and amazing things. Just magical. That is why we see so many of the same people returning to the resort year after year.
- Pearson
This was our 5th time staying at Captain Don's. As usual, our stay was excellent. The dive staff are top notch. Netto, Wilco, Ludson, Marco, and Ricardo did outstanding jobs. From making sure our gear was functioning properly to taking requests for specific dive sites, they went out of the way for customer service. The facility is clean with no issues. Housekeeping is provided daily. The resort is always friendly and accommodating with any requests. We have stayed at other dive resorts on Bonaire, but we always return to Captain Don's Habitat. We will return again next year.
- John
Resort and personnel were top notch as the previous trips I've taken to Bonaire. Food was excellent. ONLY slight issue was checking multiple tanks to find a nitrox bottle with at least a 30 mix. Many were 27-29. We expected 32.
- Mitch
We have been coming to Captain Don's since 1998. It just keeps getting better. If you are looking for a tropical paradise this is it. Weather you dive or not. Captain Don's is the place.
- Captain Dave
The overall trip was amazing! The hotel was great, the diving was great. Both shore and boat dives, not one dive was not exciting! Some of the best diving we've ever done! Great people too. The entire island is wonderful! Great food. REMEMBER bring your receipt for your dive tag with you to the part in the north if you don't want to pay again. The ONLY displeasing part was the person who checked in our rental car. She was trying to blame damage on us (AVIS Rental) that was on the sheet as prior damage. Then she found some other damage near it and pointed to that instead (car was a totally hammered dented scratched rusted Mitsubishi pickup). We left and it wasn't an issue. I'd like to think the rest of their employees don't do that. We will be using Maduro from now on!
- Bowen
We had a glorious dive vacation, although the water was a bit cooler in January than it is in late June and early July. Here are the things that I found to be improvements from last year. 1. New Dive Guides, especially Geertje and increased responsibilities for Marco. Both really great hiring choices by Roger. 2. Improved menu and food preparations in the Rum Runner 3. My room, #86, had recent improvements in the bath particularly which were terrific. 4. Easy check-in with friendly staff 5. Captain Don's is a terrific dive place and needs some upgrades soon to remain competitive ( in my humble opinion) The dive lockers are in need of attention, and the floor in the dive locker room is a little like a flowing creek. There is standing water there always that could easily be remedied. I understand that Baby Dock is supposed to be getting new decking....it's desperately needed. My understanding is that they're having trouble with the scheduling with the contractor. All in all, the resort is wonderful and the people who work there are very customer focused.
- Lois
We went on a family vacation with our two adult children. The diving was great! It was so easy and the dive crew were very knowledgeable and always helpful! The food was good at the resort but we were also glad to be able to try other restaurants that were very good as well. Our two bedroom bungalow was very comfortable (the only comment was a missing smoke detector!). The whole trip was very casual and relaxing exactly what we all needed! We would definitely go back to Bonaire again!!
- Kathy
Loved this resort. Easy shore diving with healthy reefs. We did two boat dives a day which were wonderful because we had access to sites not available by car. Great dive guides and staff.
- Douglas
Had a great trip and would love to go back again soon:). The room was fine....a bit of age, but well maintained. The service was great. I only shore dived. Loved it. The reefs were beautiful..lots of very pretty fish, eels and octopii.
- Charlie
It was a great time. The villa had some problems. One of the upstairs bedrooms have what smelled like a dead animal. They had to lock it off and give Kristy and Darryll another room at the resort. One night we lost electricity. The resort management was very helpful with everything. These were just things that seem to happen. We had no hard feelings. The diving was good. The reefs all over the world seem to be stressed. The important thing was that we got a regulator in our mouths and got some diving in. The dive operation at Capt Don's could use an attitude adjustment. Except for 2 of the divemasters they were pretty rude and downright nasty to some of the other divers. Did not see any strange critters. No big animals. Several turtles that liked having their pictures taken. No seahorses or nudibranchs. Like I said, it was great just to get underwater. The restaurant was very good. Fun staff and good food. All 6 of us said we would like to go back.
- David
Our stay at Capt Don's was very relaxing. We had two rooms, because of availability, one sea-view suite, later one 4-persons-room with two double beds, close to the pool. The second room was less luxurious and could use a lick of paint, but that didn't keep us from having a great holiday. Unfortunately they could not grant us a late check-out, but this was never promised to us. The food was good and well priced, service was very good. All together we had a great stay, made 24 dives and are planning to go back again in a few months.
- Eric
A great trip as always. Hotel staff was excellent, dive operators were excellent, and the partnership with Flow that Captain Don's has works really well (did a Fluo dive and it was awesome). My partner and I both hit our 50th dives on this trip and we keep seeing new things even though this was our fourth time at Captain Don's. This trip we saw two different octopuses, had the closest encounter yet with a ray (a stingray), saw lots of turtles, and another sea horse (still rare enough for us to be really excited). We stayed in one of the older rooms, they are getting a bit worn, but we don't go there to stay in the room and they are perfectly serviceable with good AC. We were unable to get our preferred junior executive suite because there was a large group there at the same time. We will try to book earlier next time. Two thumbs up, five stars, it was a wonderful and relaxing time.
- Tom
I always stay at Capt. Don's and have come to know the staff as friends. I think they have the best location on the island for off-the-dock diving and I love the "diving freedom" concept.
- A.
The room was perfect. Except for the late taxi again on departure, everything else was perfect: restaurant, office, dive office & spa. Perfect again diving; great boats, Nitrox and especially the Dive Masters and Captains; the locker room needs an upgrade, but that is in their plans. Sea horses and the fluorescent night dive with the coral and critters that are fluorescent.
- Joe
The Bonaire trip was great! The weather was outstanding – never did get to 90F, so the concrete and "laying about" never got too hot. The water temp at depth was 84F, so better than "80-80-80". Besides seeing lots of flying fish (the boat rides always seemed to bring them "out of the water". Bonaire is such a wonderful place to dive, we always see great fish life and creatures – we did spot an Eagle Ray off of one of the reefs we dove on Klein Bonaire. The room was exactly what we expected – thanks so much for arranging for us to get room 50, it's a great view and a wonderful location on the resort. Food at the Rum Runner restaurant seems to be better in the Fall than it was in the winter. The staff at the resort seemed to be as pleasant as ever and there definitely was a focus on serving island visitors.
- Michael
Bonaire is an excellent dive destination and when I go there I stay at Captain Don's. Diving is easy, with numerous access points right from shore...if you do not feel like driving the reef at Capt Don's is lush and swarming with life. The staff is excellent, friendly and helpful, they sincerely want you to have a memorable dive experience. The boat trips are short and easy, and access sites not available from shore such as Klein Bonaire. But to me the value of Bonaire is in the freedom of being able to drive around the island and shore dive. Another great asset is the ease of night diving on the house reef, you can do as many night dives as you like, within reason.
- N.
Staff was very accommodating. Food was excellent. Easy set-up for keeping gear near dive boats. Well maintained boats. Clear water, healthy reefs, good small stuff. Not much bigger fish. Well run operation. Ideal for novice divers.
- R.
This was my fourth visit to Captain Don's since 2006. I always enjoy the hospitality from the staff as well as the excellent accommodations. I cannot wait to return!
- Rich
Had good time would stay there again. Have been to bonaire 10 time first time here.
- W.
Hello! Just wanted you both to know Captain Dons was the best, and by far one of my favorite vacations ever.
- Jana
Very satisfactory dive vacation as what I wanted was a good diving experience, accommodations and safety.
- Patricia
We had a wonderful time!  The Habitat resort, and the rest of the island, were in great shape.  Sorry about the confusion with the voucher at the hotel.  I guess I didn't bring the correct paperwork.  If anyone asks, the 3-bedroom villa we stayed in was a perfect location and a great place.
- Drew
Suggestion to those going there: Take coffee. Rooms have coffee pots but only instant coffee, and restaurant doesn't always have coffee ready until breakfast at 7. Otherwise, resort & diving operation were good. Boat Capt. Netto was exceptional. Restaurant food was excellent.
- Shelly S.
Just got back home from 2 great weeks at Captain Don's. We enjoyed the friendly staff once again at Captain Don's. Thank you!
- Roger L.
First week at Capt. Don's Habitat where we made friends with the local staff and ate fantastic food at Rum Runners Restaurant on site. They had a warm breakfast buffet ready by 7:00 for the divers, which was appreciated. The 12 boat dives went well. They come back to dock after each tank where I would have preferred a two-tank dive staying out on the water. Not a negative, just a comment.
- Pat & Len N.
The apartment (Ocean View) was ideal both in comfort and location.  It was handy for the restaurant, pool and the diving area which made the holiday extra special. The hire car was great too, almost like new. We had a fantastic holiday.
- Alison R.
We had an excellent time on our vacation.  Prior to our trip I had read a concern regarding Nitrox mixes not being accurate....we purchased an analyzer, tested every tank, and we never found a variance greater than 1% on 32% percent mix.  Breakfast buffet offered a nice mix of made to order eggs/omelets, fresh fruit, bacon, sausage, fruit juice, coffee with a coffee bar available for a reasonable added charge.  Restaurant is waterfront with a nice breeze an enjoyable place to congregate before the morning dive.  Dive lockers and docks were a very short walk (bring your own lock) and convenient.  It helps to understand that European culture is very different than the U.S.; they enjoy relaxed meals and servers don't hound you every five minutes to see what you need.  Enjoy the relaxed atmosphere and allow adequate times for meals and appreciate that you may have to seek out the service as they are not accustomed to waiting on patrons like servants begging for gratuities.  The "locals" from Holland were always very engaging in conversation and a delight to dine and socialize.  Appreciate those differences and you'll have a very enjoyable stay.  If you enjoy fresh seafood, the local catch is always amazing.  Tuna, wahoo, and others were always readily available and were swimming in the ocean earlier that day.  And because they're local and plentiful, they're usually a far better value than chicken or beef.  Shore dives are plentiful, but the threat of car break-ins was a deterrent, except at crowded sites; as such we made good use of the daily boat dives for most of our diving.  The boats at Capt Don's typically did a mix each day of north, south, and Klein, so we enjoyed a great mix of dives during our stay.  Our favorite restaurants included Hang Out Beach Bar next to Jibe City (Thursday night Table BBQ), Melisa Sailing for a dinner cruise, Osaka Sushi, It Rains Fishes, and Foodies as you approach Sarabon.  Horse Ranch Bonaire did a great horseback ride and horse swim with a great staff and delightful horses.
- Michael W.
I have been traveling to Bonaire for over 30 years and have always stayed at the Habitat. As in the past, my experience this trip was wonderful. The resort is in great shape and the rooms, although very basic, are clean. Staff is attentive and professional, both the hotel and dive staff. The food at the restaurant is good but I do miss the entertaining, which I assume will return when Covid is over. The only issue that I had was that the resort changed the housekeeping schedule while I was there, it went from 7 days a week to 3 days a week. I was not happy about that. I like my room cleaned every day. That's what I'm paying for!
- Stuart H.
Bonaire was grand, the diving was gorgeous, people seemed healthy and happy to be seeing guests visit the island.  We had a lovely time and want to schedule again, though we'll do it a bit differently, I think. It was a great trip!
- Bob and Linda P.
As has been our continuing experience with The Habitat each year you continue to make improvements that are noticeable and are good changes. Claire is the best manager that the property has ever had in the 35 years we have been coming to Bonaire and staying at the Habitat. She is truly a hands on manager and it shows she stays involved. Arriving with our group in Bonaire and going through immigration at the airport was the easiest and quickest we have ever experienced even with the COVID protocols. The increased number of agents at the gates makes a big difference, especially when two planes arrive about the same time. The new AVIS rental center across the street with its air conditioned lobby was a great improvement and the truck return at the end of the week was quick and easy. A very needed improvement from the old parking lot issues out in the rain or sun waiting. The scuba diving is always very good with water temperatures hardly changing and the visibility always 60 to 80 feet. The Habitat dive boats have been improved again with Roger making sure they are some of the best on the island. The number of really fine restaurants continues to improve each year and the morning breakfast buffet at Rum Runners continues to be a good morning tradition to start each day. We enjoyed the week again and have already made group reservations for the Habitat for next year!
- Bruce F.
Captain Don's Habitat continues to be a destination of choice as a traditional dive destination in Bonaire. Accommodations are more than adequate. Service is consistently good, professional and with a smile. You get what you ask for with no unnecessary frills.
- Mounir K.
The staff at Captain Don's as usual was great. The accommodations were clean and the food great. After diving for so many years it would be hard to say saw unusual critters. The reef is great right off shore and sea life always astounds me. Folks are so enamored  with big creatures but the reef holds millions of tiny amazing things! They used to have music one night of the week during dinner but they didn't have that this time. Too bad. Arrived  on Delta Airlines, what a disappointment they were, but doesn't have anything to do with resort. Transfers were easy and painless. Can't wait to go back, just not with Delta.
- James O.
After a 2 1/2 year hiatus from dive travel because of Covid, it was wonderful to return to Bonaire and Captain Don's Habitat. I probably have stayed at Habitat 30 times in the past 15 years. On this trip I stayed in an Ocean View room. The room had undergone a major renovation since my last visit. The bathroom was completely redone with new fixtures and a great new shower. The breakfast buffet at Rum Runners restaurant is very good and I'm a big fan of their pizza. Diving, as usual, is great. Seahorses, frog fish, octopus, sail fin blennies, jawfish, and my first sighting of a huge Cubera snapper at Klein were highlights of the trip, plus the daily schooling of horse-eyed jacks under a boat at Habitat. Capt Don's is a great place and I'll stay there on my next trip to Bonaire.
- Robert M.
This is our second time at Captain Don's and we have loved it both times. The atmosphere is peaceful and fun. The people were down to earth. The boat dives were amazing: many different dive sites north and south and trips to Klein Bonaire. If we were interested in a particular site, we could ask, and the staff aimed to schedule it. Staff were friendly, helpful and knowledgeable. The gear for rent at the dive shop was new or in excellent shape. The room had a beautiful view of the ocean and the bed was comfortable (important after a day of diving). Breakfast offered a good variety of hot and cold food. We had lunch there a few times, the food was good. Even the local stray kitties that hang around the courtyards add warmth and character.
- Cristina A.
This was our fourth trip to Captain Don's and it's starting to feel like home away from home. As usual the dive team there is top notch. We had some equipment issues and they help every time. We look forward to going back soon
- Bill S.
Captain Don's was awesome. It's a beautiful facility in an idyllic setting. Best sunsets ever! The diving was excellent and the ease of access was unparalleled (from someone whose been many places in 50 years of diving). Their dive guides were total pros and fun to dive with. Their boats are excellent, and uncrowded (ahh). Over my two weeks there, the front office staff really impressed me - they got me a rental car when it appeared none were available that I nor my savvy son could find. I had a luggage tear and they got me what I needed to fix it enough to get all my gear home safely without a dreaded shopping trip on my vacation. Even their restaurant is good! It's simply well managed with a kind staff. There were many delightful folks staying there to dive with too! I'm going back for sure!
- George B.
We had an awesome time in Bonaire! This was my sixth time to dive in the wonderful reef that is center stage at the resort! The accommodations were great, food was great and the staff couldn't have been nicer. Probably the only drawback is that I noticed the crew would not go out very far unless they had a full boat. Sometimes the boats were overbooked. All in all though, it was a magical time and "Yes" I actually did see a few creatures that I had never seen before!
- Vicki N.
First time staying at Capt Dons and enjoyed the room and resort. Our room was right on the water, near the dive lockers and dive dock with views of the dive boats and Klein. Capt Don's staff were friendly and helpful and check in and check out were easy and quick. We enjoyed staying at Capt Dons and would stay again. Diving: was easy and enjoyable. Water temps at 81 and vis ranging from 80'-100'. The reefs were extremely fishy and we enjoyed every dive. There were clouds of brown and blue chromis everywhere on the house reefs and never ending streaming schools of creole wrasses. Eels, trunkfish, cowfish, parrot fish, tilefish everywhere. Arrow crabs, Banded and Pedersen Shrimp, Spiny lobster, slipper lobster, fire worms and urchins. Saw three juve drums, two no bigger than a quarter. Turtles. There were two seahorses at Cliff all week and we saw a frog fish on a Klein dive. Food: Rum Runners looks like it was completely redone and it looks nicer, especially in the bar area. Nice improvements. Conclusion: It was so nice to be able to return to Bonaire. This is where we started our family dive adventure back in 2009. Our two children, then 10 and 13, did their open water at Capt Dons and are still diving today. There were a number of families with small children doing the same on this trip. It made us happy to see.
- Thomas K.
Fabulous, no problems during our stay.
- Doron A.
My extended family (wife, two step daughters, two sons in law, and grandson) stayed at Captain Don's Habitat for 7 nights (June 11 -18) in their 3 bedroom 3 bath villa.  Three of us dove on their 6 boat dive packages.  They were running a special (10 boat dives when purchase 6).   I ended up doing 11 boat dives.  The boat dives were all very good and they let everyone dive their tanks and computers with some dives lasting as long as 70 minutes.   Dive masters were good at keeping everyone going in general direction without grouping everyone too close together.   The dive shop also was very helpful, assisting me with my new dive computer which failed on this trip.  The room was very spacious and comfortable and we even had private parking right outside the villa.   I would recommend Captain Don's to anyone wanting to dive on Bonaire.
- George P.
This was our third visit to Bonaire. We love it there. Lots of shore dive sites, literally something for everyone. We didn't do any boat dives this trip but have in the past. The Captain Don's dive shop team are professional and helpful. Unfortunately we didn't get to dive as much on this trip as we experienced some gastric upsets after eating a couple of times at the house restaurant. This was a first, it's always been really good on past trips. Breakfast was great though. But the few days we did manage to get out, the diving was fantastic as always. We saw lots of turtles this trip, a huge school of squid at salt pier along with so many schools of fish everywhere we went in. There were a lot of fish to see snorkeling on the house reef. I saw a snake eel on my last house reef snorkel. There are many fish right at the dock but swim north a bit and there is a lot of coral and many more fish of all sizes and varieties.  We saw a lot of fish including a drum fish at Alice in Wonderland and didn't cover much ground. A lot of Angel fish at salt pier. Trumpet fish, trunk fish, parrot fish, wrasse, large schools of junior fish from tiny down in the reefs to larger hanging out above. There were times we were swimming with thousands of fish! Very cool. And the best part, we didn't see a single lion fish this trip!
- Sarah B.
The food and service in the restaurant leave a lot to be desired. The accommodations are starting to show their age and could use an update. Renting a safe for 6$ a stay and a deposit for towels is a bit tacky. The company that runs the Dive Shop is the best. The Dive center and its equipment are second to none. The team at the front desk and the rest of the property for that matter, are the best in the business. I might have been on 60 dives in the last two years only to find that I was carrying about twice the weight I needed.
- William M.
Great dive resort…in room Wi-Fi BIG plus! Rum Runners was awesome! Rooms could use some updating (new mattresses for sure). Housekeeping ok but not always a thorough cleaning. Dive operation is good but they really need to have a drive thru tank set up like resort next door…that and new mattresses I will be back for sure!
- James P.
My trip to Bonaire was wonderful. The diving was, as always, excellent and I appreciate that at Captain Dons I can do just one dive a day. As I get older and more arthritic this is all I want but in some places you only have the option of a two tank boat dive. The dive crew was very helpful once I told them I had a bad back. They helped me in and out of the boat. The meals were fine. It's my 6th time to Bonaire and my 5th at Captain Dons so there were no surprises. Bonaire remains an island of Divers and Donkeys. No chain restaurants or stores. No drunk college kids. No cruise ships in the summer. Downtown has shops with local art, great gelato and t-shirts. Just what I wanted!
- Barbara B.
We made it and had a great week of diving.  I got all 28 group members there and back and Captain Don's was great as usual.  Several had a few hick ups with air travel both going and coming (delays, etc.)  but it worked out.  Check in was great this year and very quick and efficient.  They had a separate room for my group ready for us when we arrived to check-in.  It worked great.
- Gregory M.
Dive operation is great, great shore diving from the resort, that's why we always stay here.  Food has been and remains marginal.
- Linda L.
Bonaire and Captain Don's were both enjoyable!
- Dwayne D.
All personnel were fantastic. Diving is fantastic with easy access. My only complaint is the cleanliness of the room (I am a clean freak), the lighting in the bathroom is less than adequate. My room the prior year was better.
- Joseph P.
One of our favorite places to stay and dive. Really great house reef perfect for night dives.
- Sandra P.
Overall our trip was somewhere between fantastic and extremely fantastic. Captain Don's Habitat was terrific from check in to departure. Very very accommodating and helpful staff in the office, dive shop(s) and restaurant. On our next journey there I may request a room in a different spot only to shorten my walks between the dive lockers and room, but this is not a negative comment only a small observation for convenience. We did 4 dives a day on many days, so there was a lot of movement…a typical day:  room-locker-boat-room-boat-locker-lunch-room-boat-locker-snack-night dive-locker-dinner-room and repeat. Throw in a few times where we forgot stuff…ha! A lot of walking, which is not a bad thing either. As a reference we never once stepped into the pool or sat on a lounger by the pool, who has time for that on a 4-dive day? The boat diving was terrific, the DM's great and helpful to a person and the dive sites were spectacular.  I honestly couldn't think of a criticism for the dive ops group, they were spot on and helpful at every step. We asked a bunch of 'dumb' questions and were helped without hesitation and felt right at home from the first moments of our arrival. The TDS folks were great too, so kind and helpful, I kinda wish we'd needed them more than we did. Accommodations:  Room was fine, it was roomy and sufficient in every way. The beds could use a mattress topper however, if I were to pick something to improve, the springs were poking both of us a bit…maybe the Dutch like an old hard mattress! Other than that minor point: A/C-great; Bathroom-great; Balcony-great; Room in general-great; The deposits for towels and the $500 for something or other was a little odd for a fully paid-in-advance booking, but I chocked it up to a peculiarity of Bonaire and I trust it will be fine in the end. Front office staff were hilarious and helpful, what a great bunch.
- Brain L.
Loved the place, as always! Only hitch was the $75 tourist tax that had to be paid before going through immigration. Other than that, the resort, the island and the diving were as great as always.
- Paul M.
Perfect spot, great group of people professional at every step.
- Robert S.
Great trip!  The diving on Bonaire was, as always, perfect.  The only hiccup was that the rental car was not available for 2 days because other were staying past their planned dates, and not returning the trucks.  Avis's fault, maybe, but not Captain Don's or Maduro.
- Dan D.
This was a great place to dive. Everyone had a great time at the resort and diving.
- Aaron O.
We booked this trip later than usual and were happy to find a new available room at Captain Don's. We most often stay at Buddy Dive. With that said, and the fact that we were so thankful to be here, our review is not meant to be negative, just factual, and we can't help but compare to our previous trips here. We stayed 15 nights at Habitat in new accommodations. Beds were great, food okay but pricey. Pizza takeout is reasonable and good! Capt. Don's has BBQ nights on Monday's. Get reservations in advance everywhere. Nitrox is a plus, included. You must cart your tanks to your vehicle for shore diving at Don's as it has no drive through… far preferable for shore diving which is why we come. The locker room at Don's is in major need of improvement. The lockers are half size, two stacked on top of each other, many are falling apart and there are no pegs, hangers or places to put gear. The new rooms don't have places to hang anything either. The wash tanks were often cloudy, needing drained and refilled more often due to the large number of divers. Several new room blocks are under construction and it appears the priority is completing those before investing in the dive facilities. There currently seems to be a shortage of workers as we had to wait on towels numerous times and restaurant staffing seems minimal. This had little affect on us. We like that there is a security guard station out front monitoring who comes and goes at night. We liked getting our truck at the airport this trip. There was no information in the room about anything. No maps of island available either. Good thing we already knew after being here many times. With all this said, we LOVE to dive multiple times per day and would definitely stay at Captain Don's again under the same circumstances. After all, it's about the diving.
- Anita B.
The new garden villas are quite large and very nice. Staff is friendly and helpful. Rum Runner Restaurant is excellent. This is now my favorite place to stay in Bonaire.
- Karen S.
We had another wonderful dive trip at Captain Don's Habitat. It was our twenty-first trip to Bonaire, as we enjoyed our fiftieth year of diving. (PADI certified 1973.) Our most exciting find was a Goldspotted Eel, only third one we have ever seen.
- Louise M.
Everyone at Captain Don's were awesome.
- Barry G.
Captain Don's is a great resort excellent dive operation, great restaurant and bar and all the staff are always friendly. We have been there many times and looking forward to next year back there.
- Roger & Bonnie L.
There are four of us, 3 divers and one non.  We rented two bedroom bungalow.  It was very comfortable.  Loved the wrap around porch.   Breakfast was excellent.  Always a good selection of fresh fruit and usual fare. Diving was good.  I was pleasantly surprised at the variety and number of hard coral.  Not a lot of fish though.  Shore diving and snorkeling was good too. We all had a great time!!!!
- Mike S.
I've been diving there nearly every other year since 1989; it is as fabulous as ever.  The people are still friendly.  The food is great.  And there are no problems.
- Doron B.
As expected, everything at Capt. Don's was flawless. The staff is wonderful and of course the dive shop and restaurant were top-notch. Our dives got moved from what we expected to "Plan B" most days as private dive operators are getting on the popular sites earlier in the mornings. Bonaire has too many cruise ships and that is worrisome.
- Cathy A.
Yes, the CDH trip was just what the Doctor ordered! Was very happy at check-in when Speranza told me #30 is my room. Proximity to dive boats / the car / the bar  worked really (extremely) well and I am thankful. Thrilled to see juvenile spotted drum (Google this teeny fish) / turtles / various seahorses and we were overjoyed by a school of Dolphins who came to the bow and stayed in different groups for about 15 minutes. Frolicking and chirps could be heard (or imagined?) and it was magical. YES, it was memorable trip and I expect to return to Bonaire sometime in 2024.
- Brad R.
We loved everything about the resort. The food, the service, the diving, the resort itself. It was a great place to stay and dive.
- Jane G.
Outstanding Trip!
- Richard L.
Our stay at Captain Don's was great. We had a Junior Suite that was amazing. Having breakfast every morning at Rum Runners was wonderful. The dive staff at Captain Don's are always great too. The boat captains and dive masters took great care of us while on the boat as well as in the water. The dives were all good especially Jerry's Reef, Repel and Salt Pier. We will be going back.
- Roger B.
We had a great trip and really enjoyed Capt. Don's Habitat.  I especially liked the freedom we had to hang out or do what we wanted.  A few thoughts: -It would have been nice to see a couple of different dive options for us to better understand what packages were available. Next time we might want to double the boat dive and rely less on the shore dives, but we really didn't know. This was our first dive vacation so we are figuring it out. -The two room bungalows are really nice, perfect for what we were doing. Overall, we had a great time and learned a lot.  Can't wait to go again.
- David C.
I have been to The Habitat many times and everyone of my stays there have been wonderful. The staff at the hotel and at the Dive shop, have always been so kind and helpful. I always travel with a group of friends and family and we would never stay anywhere else!
- Holly D.
Captain Don's Resort was as great on the 13th visit as it was on the first.  Only thing missing was Capt Don himself and Jack, who have been gone for a good amount of time now.  Place was busy with 2 large dive groups and one medium sized group.  They were running 3 boats for both morning dives.  Water was warmer than usual with temps of 85 to 87 degrees F vs the normal 82F.  Baby dock was damaged last year by a big storm but is to be repaired soon.  For now it made all house reef shore diving entries and exits via stairs.  Dive, resort, and Rum Runners staff were all great.  Food was fantastic with no shortage of bacon for breakfast.  Monday Bar B Q night is still a wonderful experience and nothing can beat the view from the restaurant or the bar.  New residences are available on North side of resort.  It's still the easiest diving in the world that you can do with plenty of hard and soft coral and a whole ocean full of wonderful sealife.  Have already booked the 14th visit for next year.
- J. Gorman
Prices starting at:
USD $