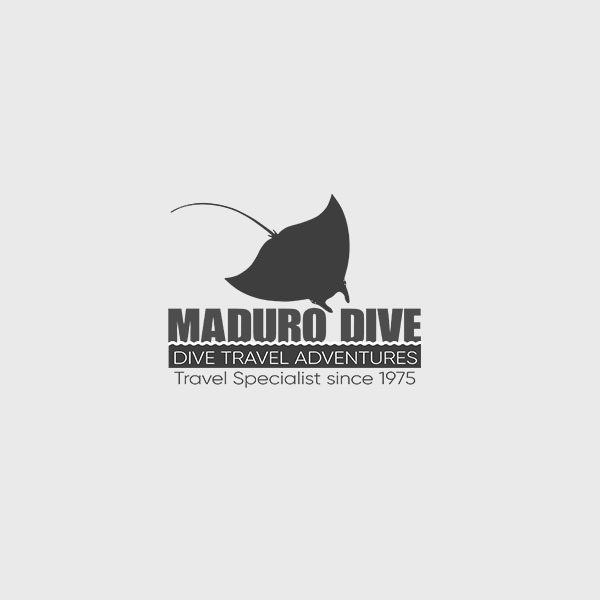 Amenities
Diving Activities
Adventure Activities
Package
Details
Resort
Details
Destination
Details
Traveler
Reviews
Everything about Ramon's is wonderful and nothing is too much trouble. Highly recommended
Ramon's Village Resort
Ramon's Village Resort is located in the scuba diving town of San Pedro on Ambergris Caye, Belize. They have 61 Tahitian style cabanas and 10 cottages at Steve and Becky's across the street. So the resort is cloistered in a Polynesian jungle like settling. Even the roofs are authentically handcrafted thatched roofs like those you would see in a pacific island village. These modern huts come with a...

More Resort Details
Ramon's Village Resort -- very nice overall. Great dive shop staff; a tightly run (yet friendly) operation with knowledgeable and professional dive guides; dive shop very professional, customer-centric operation. Resort rooms were OK -- cute but nothing special. "Seaside" rooms really aren't worth the premium over garden view -- don't really have a view of the water. Restaurant at resort was OK but not special (staff was great but food was very average), but resort is close to town so there are a lot of other dining options. Belize diving was very good, though most sites looked very much alike (all spur and groove reef structure). Best animal sightings: enormous eagle ray; three baby mola mola's (approx. 1' long each) swimming together.
- S.
Ramon's Village was great for the most part. The accomodations were so sweet and clean too. The staff was pretty good. The food and wait staff were very good and friendly. We rented a golf cart one day, battery operated. Steve specifically asked if there was enough juice to get us to the one end of the island and back. They assured us there was. Not so, we had to take turns pushing it back to town, sent Emmett off with two girls to drop him off at Ramon's, Ramon's came back with another cart and IT broke down. I finally started walking back and we left the cart in the street. Needless to say they didn't charge us for the cart. ONLY rent a gas powered cart from someone else. As far as the diving...well, it isn't their fault but it was bad. Bad vis, no fish, 10-12 foot swells. The best part, they didn't charge us for the dives we couldn't/wouldn't do. That's the first time that has happened for us. I do have to say they probably shouldn't have taken us out the first day, it was the worst and they really couldn't take us any further than straight out from Ramon's. We would return to Ramon's though.
- S.
The accomodations at the village was nice and the food very good. The only thing that truly made an impact was the attitude of the manager of the dive shop. In a world where people value good service and civility it was shocking that Robert, the manager, had such a negative and rude attitude when dealing with the clients. If it had been only one day I could have brushed it off as "having a bad day" but it was every day in dealing with him. There were several couples that experienced the same interaction. So it is sad that the "great dive masters" have to have a boss that effects their ratings.
- V.
Ramon's Village was nice, service was great, and the dive shop has easy access. We stayed at the Belizean Princess which was right across the street and is owned by Ramon's. The town has grown a lot since we were there 12 years ago, and tons of traffic, golf carts, 4 wheelers, trucks, tractors, etc. There is a lot of great places to eat in town so don't spend all of your time at the resort. Go to Licks Beachside Café for Key Lime Pie, to die for. It has upstairs patio overlooking the water which is a great place to eat, relax, and have a Belikin. It was windy and we could not dive a couple of days but the shop reimbursed us for that. Angel Sandra, Angel Angelia, and the dive master spotted a Hammerhead shark and the dive master said there have been only a couple of sightings in his 34 year career there. We also dove the marine reserve (max 26') for some real close up looks at turtles, nurse sharks, eels, etc. The overall diving was good, nothing super exceptional to see but if you haven't been there, you need to go. I have been to the Caye Caulker twice now and it hasn't grown as bad as San Pedro. I talked to a couple of people and they said the diving was great there. It might be worth the 1/2 hour boat ride over to try it out. We also booked a day excursion to the Mayan Ruins near Belize City. Also a Zip Line tour and Cave Tubing was really a kick. Bike rentals are available for $8.00 a day and a great way to see the island. Plenty to do there when it's too windy to dive.
- Joe
Everything about Ramon's is wonderful and nothing is too much trouble. Highly recommended
- Bateman
Ramon's was great. Service, food, accommodations, dive boat and the crew were spot on. For some reason, it wasn't my favorite diving. Not much marine life, like at Bonaire or Anthony's Key.
- Doug
The resort was excellent. Food, service and facilities all first-rate. The diving was mediocre. For some reason, the reef was almost devoid of fish. We saw lots of sharks, because the divemasters feed them. Very few other fish, very little marine life on the reef.
- William
Eight friends stayed at Ramon's Village Resort the middle of May 2022.  Our accommodations were clean and spacious.  We all really appreciated the chairs on the deck out the back of each room.  We traveled from Wisconsin. We were met at the Tropic Air terminal by personnel from Ramon's and transferred the short distance to our resort.  American Airlines misplaced the dive bag for one of our people, but Ramon's had all the dive gear he needed for rent to be able to dive with the rest of us.  The front desk staff were awesome helping that person contact the airlines and finally track down the bag.  The food was great, the smoothies we had were exceptional and the service staff at the bar and restaurants knew your name after just a couple days.  We had the same dive staff on the boat all week.  They were safety conscious but also recognized the diving ability of our group.  We all really liked that our surface interval between the two morning dives was done back at the resort.  Most of the time I laid on a lounge chair under a palm tree.  Our COVID tests for our return flight were taken care of on-site and that was greatly appreciated.  We loved the short walk from our rooms to the dock and restaurant.  It was also a very short walk up the beach to downtown San Pedro for some shopping and great local restaurants.  We did the Belize Food Tour on Wednesday evening, which was fabulous.  Everyone in our party enjoyed it immensely.  Golf carts were available for rental on-site, which was nice.  I would have liked to have spent a little more time in the pool, but the water in it was too cold.  It looked beautiful, but I only lasted about 5 minutes.  Overall, we had a very positive experience.  One of our group members is already planning to return next year with their family.
- JoAnn H.
The hospitality at Ramon's was top notch. We had the same boat crew (Elmer,Pete,Johnny) all week. They were amazing and always ensured we were having a great time. I will definitely be back and I highly recommend checking out Ramon's.
- Bradley S.
Our trip to Belize was fantastic! Ramon's Village is a wonderful dive resort. The accommodations are very nice, the property is beautiful, the onsite restaurant has a great menu and the dive shop is a nicely run operation. We also really enjoyed their juice bar – a great way to refresh between dives with a refreshing smoothie. And their pool and Spa are also worth mentioning!
One tip I would share regarding accommodations, is that if anybody has any mobility issues, to request first floor rooms. Some of the rooms on the upper floors had pretty steep stairs.
Diving was outstanding! We saw nurse sharks and blacktips on every single dive, multiples of them! They are very curious and keep circling around and through the divers. Also saw lots of loggerhead turtles, some that were humongous – 6 ft long! They are also extremely curious and come right up to your face. Lots of other sea life – rays, eels, lobster, crab, abundant fish. The coral itself is very healthy and they have great topography with lots of swim-through's and roof channels. The Blue Hole and the Turneffe Atoll are both worthwhile experiences. They are further out (2.5 hrs one way for the Blue Home and ~1.5 hrs to Turneffe) and are priced at a premium but worth doing at least once. The dive site you go to after the Blue Hole is one of the best we've been on in all our diving. We also can't say enough good things about the dive shop staff and our dive masters. They assign one dive master to be with you the entire time and he/she really gets to know you and helps you with the minutest detail. We had some folks diving with us that needed a little extra help and the dive masters and the crew were extremely attentive.
We also really enjoyed the town of San Pedro. There are many great places to eat, all within walking distance or a quick ride on a golf cart that you can rent at Ramon's. The town is very friendly and safe. And finally, getting to and from San Pedro was very easy via the pre-arranged small plane flight they call 'Air Taxi'. It really felt like an air taxi.
All in all, we would rank Belize and Ramon's Village extremely high among the many Caribbean destinations we have been to. We will be back!
- Natasha P.
Prices starting at:
USD $