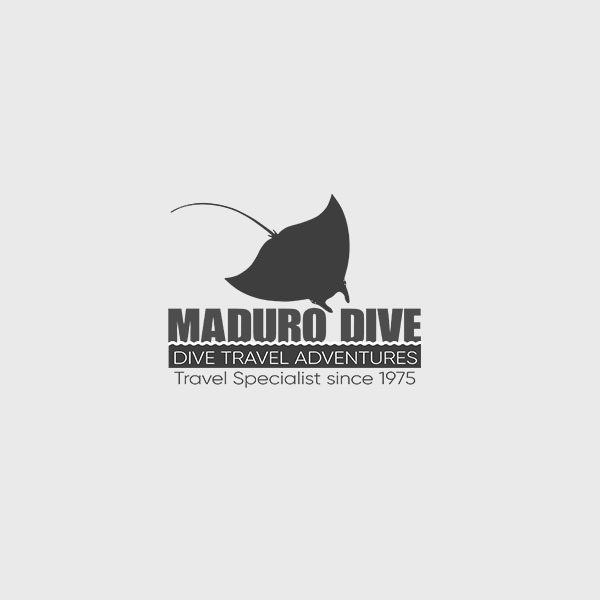 Amenities
Diving Activities
Adventure Activities
Package
Details
Resort
Details
Destination
Details
Traveler
Reviews
We had a great time! The resort staff was friendly, the rooms were kept very clean, and the dive staff is amazing. We had new divers on the boat and the divemaster and captain were very helpful. The new locker rooms are perfect for divers. And the dives were amazing.
Turquoise Bay Dive Beach Resort
Turquoise Bay Dive & Beach Resort is a secluded and tranquil Mediterranean-style scuba diving resort. The resort is located on the northeastern side of Roatan island, and part of Honduras. Duplex bungalows sit along the hillside so they look down on a white sand beach and bay. Each guest room is uniquely decorated with Caribbean flair. The pool, restaurant and other facilities are centrally lo...

More Resort Details
Great resort for divers. Food great, dive operation top notch, service superb. A great get away and dive spot.
- Stan
The whole trip was Fantastic! The accommodations,the service and the food was very good. Subway Watersports is a 1st class operation. We had the same boat captain and dive master on every dive. The diving was very good, but the highlite of the trip was swimming with dolphins in the wild. We were on our way to a wreck dive when the captain(Demus) noticed dolphins a ways off, he wanted to see how close he could get, well he got close enough for the group to jump in. We put on our snorkel and fins and in we went. The dolphins stayed and swam all around, close enough to touch (no one touched any), it was pretty exciting. Nelson the dive master has been diving for 15 years and said he never had that happen. We really had a good time. Beach, water, service, diving, food all top notch!
- Richard
Hotel nice, food good, help great, diving sucked.
- John
For the group trip, we had a GREAT TIME but the weather sucked! The ocean was so rough, our first day of diving (Sunday) was cancelled. The rest of the week we did get out but getting on the ladder in the rough seas was often a challenge, we all have bruised shins and forearms. room: Very nice! Clean, spacious and comfortable, plenty of hot water and working air conditioners. Service at the hotel: Excellent! The staff is some of the friendliest we have ever encountered on any trip! Diving on this side of the island was breathtaking! Some of the most beautiful coral formations I have ever seen.
- Norma
This was our 6th trip to Roatan. We've stayed at the Cocoview 4 times and Anthony Key's once. This is now my favorite Roatan destination. The resort is laid back, small, quiet with nicely trimmed, clean vegetation. The food was wonderful with local dishes and spices as well as "American" foods (fries, burgers, chicken strips, etc...) Breakfast is cooked to order and there is plenty of other choices (fruits, cereal, oatmeal, yogurt, etc..). The staff is friendly and in fact, call you by your first name. The diving is nice with most dive sites within 5-10 minutes from the resort. They have a small beach on site to relax, sun, kayak and snorkel. The dive boats are a little small but everyone would wait their turn and there weren't any major issues. I'm looking forwards to returning.
- Amiris
The dive resort was very nice, but the staff was fantastic! They did everything to make your stay very enjoyable. They were all very friendly. The food was also very good and plentiful. The diving was ok, possible the wrong time of the year.
- M.
The resort was good. The service was excellent. The food was good. The room was clean and functional. I thought the dive boat was a bit crowded with 12 divers. The diving was good (especially Dolphin Den!) I didn't see much this time other than fully exposed large green morays, lionfish, a baby squid and a nurse shark. The only bummer was American Airlines lost my suitcase on the way down (which had all of my dive gear and most of my clothes). It was very frustrating dealing w/ the local people working for AA who seemed to be on the 'pay no mind' list with the rest of the organization. It took 4 days to get my suitcase.
- Barry
We had a fabulous time. Our accommodations were terrific, only a few steps away from the dive shop, and main building. David and his kitchen staff created great meals and provided very nice service. Subway Water Sports provided a truly enjoyable diving experience. From Darin the shop manager, down to Pedro our boat captain, and Maynard our dive master, everyone goal was to please the clientele. They took great care of our equipment, and saw to it we had an enjoyable and safe week of diving. We love the island of Roatan, and Turquoise Bay Resort. We certainly look forward to a return trip.
- Craig
I don't think I've ever had better service anywhere! Diving wasn't the best we've ever done (for Caribbean that would be Little Cayman or Brac), but we had no complaints because everything else was stellar. The only negative, and I mean the only one, were the no see 'ums, but that's a Roatan problem in general.
- Kathy
Turquoise Bay Resort is a nice place and the staff was terrific! They go way out of their way to be friendly and helpful. Food was awesome and dive masters were great. I liked them a lot. The dive manager, Daren, was a great guy. We were sure we had met each other before. They helped with all the gear and offered valet service with all our dive gear, carrying all the heavy stuff and washing it daily. Very nice! We loved Maynor and Duvin. Good guys! Suggest more shade for the swimming pool area as it got pretty hot with full sun on the deck around the pool. Too hot to stay very long. The no-seeums were just as bad as I remember them. We had to "grease up" thoroughly several times each day and I hate that! The biggest drawback was the scarcity of fish and marine life in the vicinity. I remember far more life when diving Anthonys Key, Fantasy Island, Coco View and even the Inn of Last Resort.
- Roger
Awesome resort diving was great and the dive shop was number one!!! Staff very friendly and would recommend.
- Brian
The room was bare! There was no dresser in which to put clothing and only 6 hangers in the closet. There was a small desk with 2 drawers and one desk chair. We had two double beds and one night stand. Despite two of us in the room there were only two bath towels, one wash cloth and one hand towel. Other guests were unsuccessful at obtaining more. So, we didn't bother. Plus our room had no phone to the desk and we were quite far from the dining room, pool and dive shop. It was an interesting walk at night given the minimal light and hills with buried stone path. Everyone at the hotel was lovely. They wanted to please, but many of the problems were beyond their control. For example, I don't believe they ever spray for sand fleas. The beach was lovely, but totally unusable! The boats were small, old and in poor repair. Ours broke down mid-trip four out of seven days. The dive master and captain were GREAT! The visibility was mediocre, and the Lion Fish have really destroyed the sea life. We went to some interesting sites, but the coral and rock formations were the best features. We did see a sea horse and an upside down jelly fish. Very coooooooooooooool. There were armed guards on the compound starting at dinner time and until breakfast. We were told they shoot to kill. Not a happy sight for vacation.The government charges a 16% tax on all credit card transactions. Since everyone expected to be tipped, we needed way more cash!
- KK
Finger lakes scuba just got back from Turquoise resort The room was Fantastic and the service at the hotel Very Good. The wait staff were fantastic and the food was excellent. The dive operation was great, however the diving was just OK. We had rough water and the reefs on the dive sites we visited were not very healthy. Did not see an abundance of marine life (fish). Plenty of lobster, crab, seahorses. Lots of small stuff, and lots of lion fish. Some of the biggest I've seen.
- Mac
We had a nice time. Resort was nice. Diving was good. Loved that we were only ones diving that area. Food was plentiful and good. Staff friendly but things could have been better organized. Overall nice place and I would give 4/5 stars
- Richard
I had a great time. Place was nice and weather was great.
- Sean
Have to let you know what a FABULOUS place Turquoise Bay was. Everything, staff, rooms, grounds, food and especially the dive staff were wonderful.
- Shelley
The resort did a lot of upgrading during the 6 months they were shut down. They painted the rooms and installed new windows.
They spaced the tables for the indoor dining and had glass shields all around  the buffet. The staff put the food on your plate and slid it out through a slot sort of reminding you of a bank teller window. The silverware was in paper type envelopes that had Turquoise Bay imprinted on them. All the staff wore face masks. At any entrance they had hand sanitizers and door mats that you stepped on that also had some sort of rinse in them for the bottom of your shoes. They appeared to have kept their staff busy while shut down. We chose not to have our room serviced due to the virus. We set out our trash can and they did set in clean towels.
Wow! The improvements at Subway dive shop was remarkable. The dive shop was totally remodeled. They built a new building for gear storage, improved the dock area, and painted and serviced their boats. There was a group of about 10 divers on one boat and 3 divers and DM on another.
Upon leaving, there was a lot of precautions at the Roatan airport. Checked in at their kiosk, got the baggage tags, and then had to ask when to turn our checked bags in.
We had a good time diving as always and we are glad we went. Hope my feedback will help with any future travelers. We definitely would go back in the future.
- Joyce
Thank you again for a great week of diving.  This was the summary of feedback that I collected from the group that I wanted to share with you.  All in all, everyone said they are ready to come back next year (after raining season over).  Also, we really appreciate you providing copy of the Dive logs. Thanks again for a great week ~Divers Supply Indy
- Janice
We had a great time! The resort staff was friendly, the rooms were kept very clean, and the dive staff is amazing. We had new divers on the boat and the divemaster and captain were very helpful. The new locker rooms are perfect for divers. And the dives were amazing.
- Cindy R.
The Resort: We booked a reasonably priced all-inclusive package that included 3 dives a day. I had visited Turquoise Bay in 2016 and the rooms haven't been updated since then. The rooms are tired and basic but well air conditioned. Because the resort is all inclusive, the buffet food choices were limited, but generally acceptable. There is an expanded and well air conditioned bar area with unlimited local alcoholic beverages. The people of Honduras suffered significantly under a draconian 2-year COVID lock down and they are grateful for the return of tourists- and the resultant incomes. All staff were friendly and attentive. The beach area has been upgraded significantly since my last visit, but the downside is that the resort also now caters to day visitors from the cruise ships on Monday through Thursday. However, it wasn't inconvenient for us as the cruise ship crowds were generally loaded back on to busses about the same time we returned from the afternoon dive. That left us with plenty of cabanas, over water palapas and other facilities to ourselves. The resort had some unexpected surprises with a mini zoo complete with horses, deer, tropical birds and a botanical garden. We wandered into those areas by accident and were given a private tour. However formal tours are arranged daily at the front office. Horseback rides are also included if desired. Molly, the resident donkey, was still present from my prior visit and is always entertaining. Bring DEET and apply liberally every afternoon/evening as the no-see-ums and mosquitos were stealthily but left ample evidence of bites on every guest. We had room #9 which had a good ocean view and about a 3 minute walk from the dining area/bar. Room #1 is closest, but I suspect less peaceful. Rooms with numbers above 12 would be further up the hill with little or no view of the ocean. The dinner menu had a different theme every night and entertainment, such as local dancers, was provided several nights. The Diving: The on-sight operator, Subway, provided a great experience. Tank fills were always over 3,000 and as high as 3,250. Nitrox was 31-34. The boats were comfortable with camera tanks and most dives are a 5-15 minute boat ride. Generous locker space was provided and the staff set up our gear and changed tanks the entire week making things hassle free. Our guide for the week, Nelson, was highly experienced and allowed us to dive any profile we wanted, except deco. The diving on the North side provides excellent topography with canyons and swim throughs. But the fish life is sparse compared to the south west side and overall much less than 6 years ago. The locals were only allowed to leave their homes 1 day ever 2 weeks during the COVID lock down, and it is obvious that many had to fish illegally for survival. Thus, much less to look at under water. The North side also seems to be more exposed with rougher seas to make reboarding the boat more challenging, and surge was present every dive. The Mayan Princess is the sister resort to Turquoise Bay and on one day, we made our way to the West End of the island with a wreck dive and a couple reef dives with substantially better fish life. The water temp was a consistent 83 degrees.
- Jon H.
This was the third trip that three buddies and I booked. We had been to Bonaire twice and wanted to try somewhere else and Debra of Maduro Dive directed us to Turquoise Bay in Roatan.  We had a marvelous time.  The resort was as good as we expected it to be, but the truly outstanding feature was the quality and professionalism of the dive masters and the entire dive operation.  The dive masters not only did the normal task of finding small critters and pointing them out to us all, they were highly attentive to all the divers and their safety.  Even with close to 600 dives under my belt, I never take safety for granted.  I have dove with many resort dive masters who simply float along and generally ignore the clientele.  Not at Turquoise Bay!  As a 75-year-old with a pacemaker I am no longer allowed to dive below 60 feet.  When the group did deeper dives, one divemaster stayed right with me and we simply observed them from a shallower depth and did our own thing.  Add to that that they removed all divers' fins and weight belts for us once we had hold of the ladder and it is easy to understand why we had such a glorious week of diving.
- Jesse H.
Prices starting at:
USD $