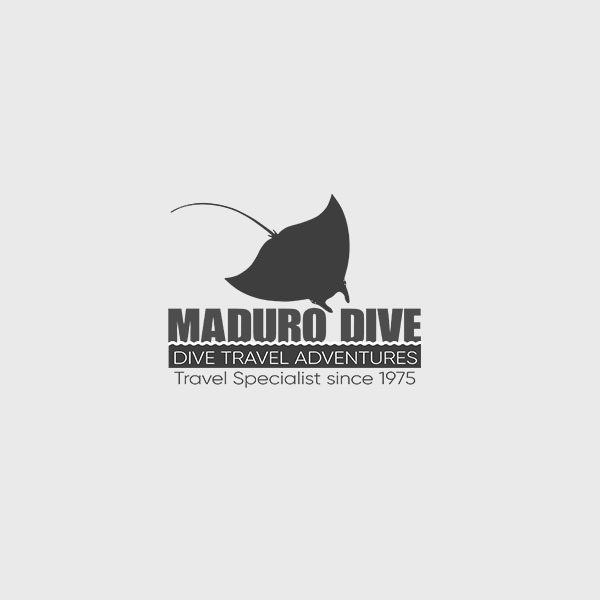 Amenities
Diving Activities
Adventure Activities
Package
Details
Resort
Details
Destination
Details
Traveler
Reviews
Our trip was great even with one foregoing the snorkeling package. We all loved the resort.
Anthony's Key Resort
There are 56 charming wooden cabanas on the hillside and near the water's edge at Anthony's Key Resort. The entire scuba diving resort holds 120 guests. Therefore, it is the perfect place for scuba diving for individual and family vacations. So, the resort is located towards the western end of the island of Roatan, which is part of Honduras. For more info on local diving hot spots, see our blog ar...

More Resort Details
Our experience at AKR was wonderful! The cabin we had was on the mainland, and it was very private and quiet. Our cleaning lady left fresh flowers in the bathroom every day! People with bad knees should ask for cabins on the island because of the flights of stairs, but we did not find this a problem. Actually we were level with the restaurant so that was a good thing! The people at reception and in the dining area were always not just ready to help, but happy to help! Every meal surpassed the meal before, and I was really happy that I did not come home 10 pounds heavier than when I left home! The dive boats were well maintained and our captain and divemaster (the same all week) were knowledgable and glad to do whatever it took to give us a great experience, despite the weather. The first part of the week the wind was rather strong, and we took buses to the other side of the island where conditions were calmer. Some days the visibility was better than others, also because of the weather, but the diving was good every day. We say a large variety of marine life, from nurse sharks and morays to lobster and crabs, and a sea horse.In some areas the soft corals were gorgeous. There are 2 wrecks, if this is what you enjoy, and some tunnels to dive through which was fun. I enjoyed watching the dolphins train almost every day, and the snorkling by the dolphin lagoon was great. I enjoy horseback riding, and the horses at the resort and the "wrangler" really gave me more freedom to ride at my level. The beach was not beautiful, but the ride along the beach was still enjoyable and interesting. I would recommed this resort to most anyone who enjoys the amenities Anthonys Key provides. People who cannot climb stairs might have a hard time.
- S.
This was our second trip to Anthonys Key. Due to medical reasons we needed to postpone our original dates. Both Maduro and Anthonys made it easy and stress free to change our plans. My wife doesn't scuba but enjoys just hanging out. As for me not only is the diving great but folks there are enjoyable to be around. I am planning already for our next visit. Again thanks!
- John
Our vacation was awesome. Our dive master Marvin was the best we've every had and the captain of the dive boat, Jimmy was very helpful and friendly. We thought the wait staff were polite, efficient and professional. They leave there attitudes at home. The reef at Anthony's Key seems to be in very good condition and we were pleased that Roatan in general seems to be very Eco conscious.
- Collen
Anthony's Key Resort was efficient and charming, the staff was great, the food was well prepared, the weather was good, the diving had great viz, no current, and interesting dive sites, we met really nice fellow divers and had a relaxing but fun-filled stay. Special perks that just worked out: *Our flight came in earlier than others, so we got through the diving registration process before the rush and we were sitting at the pool having drinks instead of standing in line. *They gave us the very first Bungalow (#11) on the Key -- right beside the kayaks and the water taxi. So convenient! * The divers on our boat were all excellent divers and fun people -- we laughed a lot! *Our divemaster and captain seemed particularly good at getting us on good spots and finding cool underwater things -- we saw more than others we talked to. We also enjoyed the the night dives, I loved the dolphin dive (I was on the only one that week where the dolphin showed up!). I can't say enough about the quality and professionalism of the dive operation, which was the main reason we were there.
- Lynnan
We really love returning to Anthony's Key Resort for our yearly dive vacation. The hillside jungle room was small and clean. Just right for us. However, next time, we will get air conditioning! The food is wonderful and the staff are all very nice and sociable to the guests. Of course, we love the diving. Their operation is efficient and the divemasters and boat captains work hard to ensure divers are safe and have the best time!! We will go back!
- Joy
We had a great time at Anthony's Key. Everything was coordinated very well and we met super nice folks on our dive boat. We like how we dived with the same group everyday, as we were very compatible. Food was good and plentiful and the dive shop was very easy to work with.
- K.
We had a great time at Anthony's Key. Everything was coordinated very well and we met super nice folks on our dive boat. We like how we dived with the same group everyday, as we were very compatible. Food was good and plentiful and the dive shop was very easy to work with.
- K.
My wife and another couple spent 7 days at Anthony's Key Resort. Two of us were divers and two were not. We found the resort to be very well equipped and dedicated to divers and snorkelers. The rooms were very nice in separate cottages with daily maid service which was well done. Three meals a day were included and I think we gained weight!!! The food was varied and delicious. Wait staff was attentive and efficient. The diving was spectacular!! We were assigned the same boat and group for the week with 3 dives per day and two night dives during the week. If we had wanted to do shore dives, they were included as often as we wanted. There were plenty of other activities including snorkeling for the non-divers to do to keep them busy if they wanted to. If you just want to relax and lay by the pool, that was available as well. Overall an excellent experience and would recommend this resort to other divers. Dive sites were very close by, so travel time was not taken away from dive time.
- Greg
We had a wonderful time at Anthony's Key Resort in Roatan. Attention to detail is obviously paramount to the staff. We enjoyed the diving, paddle boards, pool, happy hours, boat taxis, meals and the views were incomparable. We would stay there again!
- M.
So much fun at Anthony's Key. We dove our booties off and tried 3 new things: night diving, shark diving and zip lining. Great staff and a ton of fun!
- Louden
Anthony's Key Resort was wonderful as a whole. The Rooms were nice, clean and the housekeeping staff were very attentive. The restaurant, even though all inclusive, had servers with individually prepared quality meals and was willing to address dietary needs. The dive operation was one of the best. Organized, professional, ecological and safe. We were able to dive at least 3 dives a day, with night dives a couple of evenings. Marvin (dive master) and Rupert (boat captain) were very very good! I liked that you stayed on the same boat with the same dive master and captain for the week. The front desk staff were always very helpful. As a whole it was a great experience.
- D.
This was our second trip to Anthony's Key Resort. The rooms are great, the food and the service is fantastic. The diving was superb. Our boat captain Rupert and our dive master Jeromie were the best. The Roatan Marine Park is beautiful and appears to be real healthy. I would highly recommend this resort to anyone. Everyone that works there always have a smile on their face, always laughing, it is a very happy place. While diving we saw sharks, several huge free swimming green moray eels, groupers, turtles, lobsters, crabs, and on the night dive a basket star, peacock flounders, an octopus. At the end of our night dive, and with all our lights out, bioluminescence. Awesome!
- Norm
Just got back from our trip to Anthony's Key last Sat. What a trip! We were originally looking at a Club Cozumel trip, which I'm sure would have been great as well. But our experiences at Anthony's were awesome!
- Nick
Anthony's Key, the place was great…lots of upgrades with wood walkways to everywhere, no feeling that we were cut off from locals (met lots of people that took transport to the little towns, etc.). Made great friends with people there…AK kind of pairs you up at mid day and eve meals with same people when they can…great for making new friends. I didn't dive as much as I wanted, mostly because I got the revenge the first two days, probably from water in San Salvadore…who knows. Anyway, did snorkeling w/ my partner (had to teach her how to swim, then snorkel), did the dolphin encounter, zip line, and SHARK DIVE. My own camera flash flooded first dive, so my pics aren't the best…luckily, friends sent us great pics later. So, great trip.
- Raymond
We just spent a week at Anthony's Key. The rooms on the Key are very nice and the entire resort is well thought out.The staff including the dive operation were very helpful and friendly. The food was great and lots of choices if your a picky eater. I thought the pricing for a complete dive vacation is very affordable and reasonable. I can't wait to book my next trip back to Anthony's key.
- Bill
We just wanted to let you know that we had a great time at Anthony's Key in Roatan. We would go back.
- Carol
I love Anthony's Key for their incredible service standard, their friendly people, very user friendly dive boats, especially good food, and low key environment. However, I find the rooms uncomfortable. The outside deck is a lovely addition to the room, with water views, but the room itself has no seating at all, so if weather is inclement, there is no where to sit and read, relax. Also, the lighting in the room is very inadequate. The diving in Roatan has deteriorated at a shocking rate - we were there 4 years ago, also in December - the algae is everywhere, starving the coral heads. Lion fish are abundant, aggravating the loss of fish life. There were lots of turtles and schools of fish in the past - not anymore. We have seen this happening everywhere else in the Caribbean but not to this degree. So sad!
- Anita
I had a very nice time at Anthony's Key Resort. The room was very comfortable, and I really liked the layout; the cabins in the forest. I'll admit walking up the steps (there were 90 up to my room) could be a bit taxing at the end of the day, but I definitely would prefer the hill to the key. The food was outstanding!!!!! Absolutely some of the best food I have ever eaten anywhere..... sea bass, hog fish, even maine lobster. Wonderful salads. I very much liked the 3 boat dives/ day. The place was very clean, staff very friendly. Beautiful dive boats, and sites less than 5 min. away. Definitely, you get a lot for your money. Also, I felt extremely safe and comfortable traveling alone. Here are a few of the negatives. Diving: they were pretty rigid about the length of the dives. Most of the dives were max 50 min. This may have been my particular dive master... he seemed ready to get out of the water. Also, if you want to shore dive, it is extremely inconvenient unless you are staying on the key. You have to lug all your gear onto the little boat, and then drag it to the other side of the key. It's exhausting before you even get started. So, shore diving is not an option in my opinion (way too much hassle). As far as the diving goes, it was very nice..... but visibility not too great. Not teeming with fish . Coral structures beautiful; reminded me of Grand Cayman as well as Bonaire.
- Kathleen
We had a great time. The staff at Anthony's Key Resort were very helpful. Our dive master, Sherwin, was enthusiastic and took us on some great dives. The sites were close and we saw all kinds of marine life; large king crabs, sea horses, manta rays, lots of turtles and lobsters, reef fish every where and the coral was amazing. We would definitely go back.
- Beth
Anthony's Key was an overall great experience. The dive program was as good as anywhere in the world. The food was very good with excellent service. The resort was clean and well managed. The only major problem is the Hillside Superior room quality. Accommodations were clean but very old and in major need of renovations. As good as the diving ,food and service are, it is a real shame to see such old and dated rooms. I would not hesitate to recommend this resort to anyone except for the poor rooms. I will not return to Anthony's until the rooms are renovated.
- B.
Hi Roxanne. Anthony's Key was nice. Our rooms where airconditioned so we slept comfortably ( we did hear a few people complaining but those were in non-ac rooms). The bugs as always bit me (this was our 5th trip to Roatan, the other previous trips where at Cocoview) but that's normal and I'm used to it. The food was better than expected. The reef is healthy , althought the water was murky as again I've come to expect since our first trip there in 1998 one week before Hurricane Mitch hit.. We kajaked and played with the dolphins. We were able to get all our 19 dives in as the weather cooperated. The resort is busy for the time of the year ( 12-14 divers /boat) , but everyone kept their distance so again it was very pleasant. I did not have any complaints and expect to return some time.
- A.
We had a great time! It was a little hot and humid, and the bugs were a bit pesky, but overall the trip was great. The rooms were clean--ants seemed to be a small problem--and air conditioning was a must, but the view was super! The entire crew was also very accommodating. My luggage was lost the first day - with all my dive gear, but they took care of me, and located my bag. Food was fantastic, service, was also great. The dive boats were roomy and very clean. Our dive master was good and very attentive, but he wasn't very exciting or overly friendly--but none the less - great dives--no injuries, so I guess that says something for him. The resort kept us busy enough and provided some nice entertainment. It was sad that the government issues were going on, as this did put a little damper on checking out the rest of the island and enjoying some of the other amenities, but Anthony's Key was a great place overall, and we really didn't need to go anywhere else. We might consider going back--when the government matters are resolved and possibly when the weather is not quite so muggy. Thanks for the referral.
- C.
Anthony's Key Resort is the most organized dive resort I have ever visited. The staff takes care of your every need and want. The dive masters go with you and point out all the amazing wildlife. The Roatan wall is an adventure you can never get used to. I cant wait until next year.
- London
Our week was a huge success. The kids esp. enjoyed it because the counselors were wonderful. 1st Christine and a day or so later, Peter, and then a dolphin trainer who also worked with autistic adults was available when the kids did the dolphin encounter.She was most enthusiastic to work w/Josh but her time was limited.(Dolphins came 1st) We liked the idea of always eating at the same table with the same very friendly and helpful waiter.Not all the adults took advantage of 3 dives a day.I would have enjoyed some of the other activities e.g. horseback riding, dolphin snorkel but they were extra charges..even visiting the park on Maya key was extra $20. Happily,all children stuff was incl. in the package. The rooms were adequate. I suggested queen beds since they plan 4 to a room.(eliminate the night stands and queens would fit.) The internet in the lobby did not work all the time. Extra dive master/instructor was available for a $50.fee per dive which I took advantage of. I also commented on the exit sheet that there should be 2 dive masters if the boat has12 or 10 divers. Even with a 'buddy' it's easy to get 'lost' since all or most divers have never been at that dive site. I tried to call the "CEO',Mandy on the 800 number but it only connected to a different travel agent and not the front office of Anthony's which is what I wanted. There were a lot of extras , mostly in the form of tips for the large staff as well as boat captain and dive master. But like I said, the kids enjoyed it a lot but for adults only, I would go back to Bonaire or the Caymans or even Cozumel.
- Vanda
Had a great time at Roatan at Anthony's Key.
- Don
We had a wonderful time on vacation in Anthony's Key Resort. The room was perfect- quaint, private and not the ordinary hotel room. My only issue in it was the lack of light to read by at night- otherwise just fine. The staff at the resort were the friendliest bunch I have ever met. Every one was happy, helpful and so pleasant. I fell in love with the place instantly. And the food was delicious!! The dive boat operations were professional and well run. We loved the fact that we were on the same boat each dive with the same dive master, captain, and guests. By the end of the week we were all well acquainted and like one big happy family. I have never had that experience on a vacation before. The dives were all great. Beautiful corals and sponges, lot of sea turtles and eels. Surprisingly though, not that many fish. We were even greeted by a curious pod of bottlenose dolphins (yes wild, not the captive ones at the resort) on one of our dives. That made everyone's week!
- L..
Anthony Keys Resort was the best all inclusive resort I've been at. The service at the hotel was excellent. My room was the standard room which was fine in December but in the summer I'd highly recommend a room with air conditioning. The horse back riding, fire dancing, boat charters and diving was fantastic. Underwater we saw tons of coral, sponges, turtles, a seven inch yellow seahorse and wild dolphins during one dive. Water temps in low 80s with over 100 ft visibility. Great diving with multiple shallow and deep reefs, swim throughs, and two wrecks.
- D.
The trip was grat one of the best vacations ever. Reefs were very healthy lots of turtles. Horse back riding in the beach was great. Food was good accommodations great. Got out b4 the turmoil of government.
- J.
I wanted to let you know how great everything was at AKR this past week. All six of us were ecstatic about our experience. This is the first time - and I've now booked 5 trips with some of these same friends - where everyone had absolutely no complaints. Just to give you an idea of what a rare accomplishment this is - one of us prefers diving on liveaboards, one travels fairly high-end with her husband, and one travels regularly on a plush expense account. All of us raved about the food - it's dramatically different from the last time I was there (new chef?). We had fantastic rooms (thank you!), loved the diving, horseback riding, island events, and causal atmosphere. Thanks again for working with me on this - it was a terrific trip!
- L.
Everything was WONDERFUL, FANTASTIC, PERFECT. We couldn't of had a better vacation. The rooms were great, the SERVICE even more so. We usually like to go to different places but this is one of the places we would definitely go back to. PERFECT, PERFECT, loved the diving, saw so much sea turtles, sea horses. Different fish, octopus , lobster crab, barracuda, and many other things I need to learn and study on. I can go on and on. We kept busy with the 3-4 dives a day and the entertainment. WE loved Anthony Key's Resort. I need vacation from vacation.
- H.
Our vacation was wonderful. The crazy flights (on our own accord to save money) was trying but we made it there just fine. When we arrived in Roatan, it took Anthony's Key an hour to pick us up at the airport to take us to the resort. We were concerned this was going to be the norm on the trip but thankfully it wasn't. The service was great, the food was great and the snorkeling was even better. We chuckled as we snorkelers think we saw just as much if not more than the divers. The color of the reef was unbelievable. We saw 2 octapus and lobster on the night snorkel. The underwater marine was great. Housing was exactly what you would expect on this type of a trip. Not plush but very suitable. We loved it. One of my favorite shots was taken from our front porch. No its not was an underwater wonder or a sunset. It was of our view. As I tell everyone seeing this photo, it says it all, life is great, especially in Roatan.
- C. & D.
Roxanne, We stayed at Anthony Keys. It was great. Food outstanding Pool great Dive experience great Dive locations outstsanding, and with 2 inclemant days went to the other side of the island for a great dive. would suggest it to anyone. Sue
- S.
Everything went well on the trip. The plane flights were on time and all of our luggage made it both ways! The resort was beautiful and we enjoyed it a lot. I have to say I kind of hated the stairs to breakfast, lunch and dinner (50 stairs and 9 landings). Other than that the resort was great. The dive boats were well taken care of and the ladders were sturdy and easy to climb up. Our dive master and our Captain were awesome. I couldn't have asked for a better boat crew. The weather cooperated and the diving wasn't too rough. We didn't see as much marine life as we would have liked, but we did see a lot of hawk's bill turtles compared to what we normally see. The room was great! I loved the deck with the hammocks. The amount of activities offered at this resort are unbelievable. And the "island fiesta" was great! We have both agreed we will be revisiting this resort in the near future.
- S.
It was a very nice experience. Accommodations were nice, beds comfortable, food very good, diving was close most sites within 10 minutes, seas not rough, boats not too crowded, great fish and sea creatures compared to Utila, visibility pretty good. I give them high marks. The only thing that was questionable was having us leave at 9AM to catch a 1PM flight. I think it facilitated their preparing rooms for incoming guests. Other than that I was a really nice experience, and I think we would repeat it if we could get a similar deal.
- Larry
The vacation was good the Room was great as last time the service at Anthony's Key was great. Unfortunately The weather did not cooperate for a couple of days and churned up the water and the clarity was down and we missed about 5 dives. When I go on a dive trip that is my main objective and will do every dive possible. So as you know there isn't a whole lot to do at Anthony's key beside diving. But there is not anything wrong with some relaxation. I did up my cert to advanced. The water had a lot of current and was hard to take good photos but still ended up with some good ones (see images) I got a great video of an eagle ray.
- R.
Rooms were very good, we did not get the cabins we wanted but the ones we got were good. The resort service was very good. AKR runs an excellent diving operation. Diving, food, entertainment all very good. Lots of new stuff since we were there last; pool, private island with wild animals, much better horses, great dolphin experience The usual great underwater stuff plus, we dove with a whale shark and came up on a hump back whale. Diving was excellent.
- James
Overall our trip was awesome. The kitchen was very accommodating to my dietary restrictions. The staff was incredible, so friendly. We definitely want to go back some day
- Danielle
Thank you for the follow up. We had a great time at Anthony's Key. The facilities, the staff and the set up were just great. We had fantastic weather and a weeks worth of great dives. We did a dolphin dive, night dive, shark dive, wreck dive, deep dive, shore dive and of course boat dives. If I had to mention anything and it would be minor, it would be that Anthony's should mention the stairs and dingy rides. While neither of these bothered us at all, in fact the dingy rides back and forth to the cay we kind of fun, there were some that struggled with that effort. Food was good, people were wonderful and the setting is fantastic. Absolutely lived up to our expectations. Thank you,
- Mike
Our trip to Roatan was AMAZING and we all loved it!!!!
- Nancy
Anthony's Key was great! Great property, nice rooms, great dive operation, good food. It couldn't have been better. We will definitely go back.
- Stephanie
1. Just a pretty resort and well organized. Days just blended. 2. Beautiful rooms. Definitely worth the premium for the key and they gave me a free upgrade from the hillside when I asked. Hillside is overgrown with no view and dead air with no movement. 3. The integration of the dive boats with the kids camps was executed perfectly. 4. Food was ok, but not great. Everything was fine but not one thing was special. 5. Dives were great, our dive guide was first class, and the equipment is in excellent shape. 6. Standard complain about the sand fleas, but that is everywhere in Roatan.
- James
Almost everything about the trip was positive. Flights were all on time, although of course it's luck of the draw flying in and out of Philly in the winter. All pre-arranged transfers went smoothly. Arriving in Utila by rust-bucket ferry and getting picked up in a three-wheeled tuk-tuk was a hoot. Service was uniformly friendly and helpful at both locations. The accommodations at Anthony's Key were excellent. The dive operation at Anthony's Key is a well-oiled machine. Rental gear is excellent. The boats are fast, comfortable, well maintained, and depart on time. Our dive master was very competent, pre-dive briefings were thorough, and safety was emphasized. A delightful surprise at Anthony's Key was an evening lecture that we went to on fish identification. Not expecting much from this, it turned out to be one of the most entertaining and informative presentations about wildlife I've ever seen. The diving on the island was excellent, and highly varied. We saw eagle rays, dolphins, free-swimming morays, octopi, reef sharks, nurse sharks, barracuda, spiny lobsters, more turtles than we could count, and many, many species of fish, coral, and sponges. The reefs are healthier than I've seen at some other places in the Caribbean. The underwater topography is spectacular, and the abundance of steep walls had the added benefit of allowing diving near the reef at whatever depth was desired. We did shipwreck dives (including the Aguila), night dives, and on Utila a night dive on a shipwreck, which was a real highlight. Visibility across all our dives ranged from 40 feet (rarely) up to more than 100 feet. The only negative, was food and water. We got all our food and drink at Anthony's Key, never venturing out of either resort for meals. Both of us became sick at both locations. In fact, at Anthony's Key, my wife became seriously ill with a food- or water-borne bacterial infection, costing us two days of diving. Several other guests at Anthony's Key were also ill at the same time. (The medical treatment my wife got, at the medical clinic at Anthony's Key, was excellent.) It's hard to pinpoint, of course, exactly where these illnesses came from. The resort said that the "filtered water" they provided was safe to drink. I recovered quickly and remained healthy for the rest of the trip. So I suspect the water there. My wife's illness at Anthony's Key was sudden and severe, however, and probably came from food rather than water. My wife and I have traveled all over the world, and have encountered food and water that gave us trouble in many places. So this is nothing new for us. Digestions that are used to the highly sanitized food and water we have in the U.S. are very sensitive, and minor illnesses in a place like Honduras are hardly surprising. But if there's anything that I think could be improved at Anthony's Key it would be providing cleaner water and better kitchen hygiene. In summary, we had a fantastic trip. The accommodations were great, and the diving was excellent. I would go back again, and I would recommend this location to friends. If I had it to do over again, the only things I would do differently would be to make sure my wife and I would stick to bottled water and be a little more careful about what I picked off the menu.
- Steve
The trip was wonderful. The room, food, service, was fantastic, and CLEAN. It was great. The dive operation was so smoothly operated and the dive master and boat captain made it fun on the boat. The diving was good there when it comes to critters it is what we always see on dives. No whale Sharks. :) The dive school offered a class on fish ID. It was fantastic and so worth the hour listening. The dolphin action adventure was fun too. Spendy but still a once in a lifetime event for me. One more thing be patient at the airport. It takes forever to check in to go home. Not as bad coming in but it still is SLOW.
- Elaine
An excellent value. Great diving. Good accommodations. I will return.
- Charles
We had an amazing time on our trip. I didn't want to leave! The resort was everything we expected and more. Our bungalow was charming and peaceful, the staff was very helpful and friendly, and the food was delicious. Our dive master and boat captain were knowledgeable and fun. We saw many delightful sea creatures on our regular dives including turtles, frog fish, green morays, sting rays, even a sea horse. We also did the shark dive, so we got some up-close time with some Caribbean reef sharks. When we weren't diving, we did some kayaking, swimming, the dolphin swim and snorkel, and the canopy tour. We really want to do a return trip and next time we want to take our daughter with us and enroll her in the dolphin scuba school.
- Sam
We had a great time, although we were a bit uncertain at first with their semi-regimented schedule. Although we've been diving for 7 years, we've only been to 3 different places so we're still learning the various approaches dive resorts follow. On our last dive we saw the biggest turtles ever and had a few dolphins past by us – not the trained ones they keep at the resort – the sideshow which bumped up the number of folks around the resort, but not too bad. Their staff were fantastic and I probably cut my 2 for 1 savings in half via tipping, but I'm happy with spending my money directly on those providing the service. We talked one of the local employees to spend Fri afternoon taking us around and giving us a "local's tour" of the western portion of the island.
- Steve
My trip to Anthony Key in Roatan Honduras was fabulous! The sea life and coral was stunning to say the least. The reef was so very healthy and not many lion fish. My DM and Cap'n were so nice and informative. They made me feel like a VIP. Still working on my pictures- over 2000 ;)
- Kristine
Room & service was great! Restaurant & Service was awesome :) Soups to die for! Diving wonderful, saw a yellow frog fish last dive! Delta airlines and transfers went smooth.
- G.
Facility well run and efficient. Food is very good. Facilities kept spotless. Air conditioning was good for cabin. Diving team does a terrific job. On time, we'll run and all were helpful. Diving was on par with Cozumel and Bonaire. Reefs are beautiful and in overall great shape. The sand flees are the one big pain. When they tell you to spray all day, you should. Some have severe skin reactions to the bites and look like they have measles. Some of us hate spraying so pay the price and I'm still itching and taking Benadryl a week later. Next time I'll spray all day as suggested by resort materials.
- Hector
Very nice resort, lots of amenities, friendly staff. Our cabin was not air conditioned, which was not to uncomfortable but I would not go back unless I had an air conditioned cabin.
- Joni
The trip was wonderful and everything was exactly how we expected it. Customs was long and annoying at the airport, but the staff was waiting for us. The welcome cocktail was truly welcomed while we filled out the paperwork. They handled luggage right to our cabana walkway, which was great considering it had to get shuttled over on a small boat. The resort was very clean and well maintained. Our dive captain, Jon, and the entire dive outfit was top notch. We loved all the swim throughs and nooks and crannies we experienced. We also loved how the dive sites were so close. Our only complaint, which I emailed the hotel about, was feeling pressured into assigned seating (with strangers) in the dining area. We would have preferred to come and go at any time and at any table. The food was delicious and varied. Our daughter had an excellent time at the Dolphin Camp. The facilities and instructors were excellent. It was a fabulous vacation!
- Jennifer
Very successful trip to Roatan. I wrote for TRIPADVISOR, "The glowing reviews were correct" Bottom line, the diving was great. Lots of creatures...as many as Little Caymans Bloody Bay wall. Good personnel, well organized. Stayed with the same Capt and dive master all week. Great food. Polite and friendly staff. I got a superior room on the key and it was immaculate. Wonderful view of the sunsets and open water. The Maya Key excursion was very nice as was the island 'fiesta' on Wednesday...all included in the price. We did see some things underwater I have never seen or maybe once. Saw a bristle worm and a decorator crab along with lots of turtles, pipefish, huge green morays, stonefish, basketstars and octopus, cuddle fish, actually, more undersea life than this years trip to Caymans. Would not hesitate to go back.
- David
The diving was quite good with lots of diverse environments and a lot of definition to the reef. Also many fish and good macro photo opportunities. Dive operation is good at the boat level, with good DM and Captains, but the first day dock orientation is a fiasco. Better guidance for the dive orientation and nitrox briefing would have left the divers more relaxed. A simple sign that said dive orientation here at noted time would have been better than a 100 people asking the same questions. Nitrox briefing should have been divided into 2 or 3 groups. Any person who wishes to go to this location should get a room with AC, and super strength Deet, and other anti insect measures. Aggressive insect counter measures will greatly increase the enjoyment of the trip. I think many bites occur at night, so a treated net or treated bedding may be good.
- Dav
We had a fabulous time, great diving, great people on our boat. The food was delicious the bartenders and waiters were terrific! Over all grand time, will go back soon!
- Lane
We always love AKR. The weather was glorious! Diving was great as always. Boat had 10 people at the most on any given day. We were all about the same ages and dive times were the same for all of us. Can never say enough great things about the dive and boat captains!! We saw a difference in the food. It was still good but they cut down some of their costs with fewer choices being offered and a charge for a special meal offered the last evening if you didn't want the choices provided. We did not get the cabin we wanted but once we saw the assigned cabin we loved it more! The help at AKR is incredible. We have gotten to know several of the waiters and dive personnel over the years and it is so nice they continue to be a part of AKR. We had one disappointment. We each had a massage and will not do that again. The training of the masseuse we decided, was not what we have experienced here in the US.
- Vickie
It was phenomenal, I can't wait to come back! :)
- Sally
This was a fantastic dive retreat. The facilities, staff, food, and dive spots were exceptional. Can't wait to go back!
- S.
This was my 13th time staying at AKR, and my 16th to Honduras. I absolutely love the Roatan, and AKR, obviously. Two tips for future travelers to AKR....don't ever miss a meal, and if they offer you soup, take it!
- Steve
We had a great time and enjoyed our week!
- John
One of my favorite places. Has their act together as far as diving, and taking care of you. Has a real tropical feel and more to do than just diving for others.
- Doug
Great trip!! Food fantastic, room simple but clean and nice! Only complaint were the darn noseums, little bugs that make you itch like crazy. Worse place for bites ever but still had great trip.
- Sheree
Our trip to AKR was great. We had been in touch with Yolanda, before we left, with some special request. Yolanda was able to provide four very private bungalows, with an octagon gazebo dock for our group. I thought I would be OK that far from the boat taxi. It was quite a walk. She was then able to relocate us back to the place we had before. Much appreciated. The staff is always pleasant and it was good to have some of the same people we had in 2013. We were well taken care of. We enjoyed the food. The dive operation, as it has been in the past, ran like clockwork. They are safe, organized and efficient. We requested Jimmy and Caldarone and that request was honored also. We lucked out with Hurricane Earl. It had been near Roatan but left no visable damage. The bugs were bad but the weather was good. The line, arriving at Roatan's airport, was difficult especially with the heat and humidity. Realize that is not in your jurisdiction. A week goes too quickly
- Dorothy
We loved the room, especially the deck area. It would be great if there was an overhead light in the center of the deck. The staff were all great, from the boat shuttle guys to the wait staff. It would be great if there was an envelope to "Tip All", so we don't have to piecemeal all the tips at the end of the trip. I gave private tips to staff that went above and beyond. The food was probably the best part of the trip, as well as the dining room; after the diving of course. The schedule and availability of food, the selections, the flavors, and the timing were all perfect to match the diving times. The dives being so close to shore so we didn't have to do 30 minute boat rides each way for each dive was awesome.
- Mike
Shark dive a definite must do!!!
- Hobson
This was our third trip (I dive, my wife is a non-diver) on this trip I took my daughter (Hand't dove for 9 years) and my niece (She did her open Water Cert.), the two kiddos had a blast with the "Teaching Crew". Extremely professional and very patient due to a day or so of nasty weather they had us dive on the other side of the island. We have enjoyed the resort and have made plans to go back in 2018. We git it 10/10
- John
Excellent resort---they really make a point of taking good care of the guests. Rooms are beautiful with great views. The diving is great as are the Divemasters. Everyone I talked to thought they had the best Divemaster at the resort. When my mom arranged to get us a gift certificate to the resort for my birthday during our vacation, the front desk staff went and hand-picked flowers to go with it. The owner was very nice to us, but more importantly, his staff spoke very highly of him. I've had two excellent experiences here---can't say enough good things. Have heard complaints that it's too much of a resort/ not authentic Honduras. I'd definitely say that is true, but if you're going for a tropical vacation/diving, it's perfect. My one complaint is there is a lot of tipping involved. Makes sense for divemasters, boat captains, waiters, but I don't want to be needing to tip everyone who had a direct or indirect impact on our stay. Hope they are making a living wage without tips!
- Lacey
A great diving vacation. The food was good and the dive operation was great. We made a lot of new dive friends and plan to dive with them again. Anthony' Key is still well run and helpful to their guests. Any small problems we had were quickly resolved.
- Richard
Excellent, friendly service from the staff in all areas -- diving, dining, housekeeping, bar-tending -- but tipping policy is difficult and confusing. Nice facilities and very nice room. Dining room is open-air with beautiful view, but muggy in hot weather. Food was very good. The resort is oriented toward diving, but has lots of other activities available. Noseeums are an issue; repellent required for outdoor on-land activities.
- William
AKR is a very nice resort with attentive staff and very competent and site dive boat captains and dive masters. However, rainy season in Honduras can be very challenging, with rough seas, heavy rains, and poor visibility. Advise to consider carefully the risks of booking travel in the rainy season.
- Russ
Best trip ever. Excellent food, service and rooms with a view. Adult children did 18 dives while I did 15. Thank you!
- Douglas
We had a rainy, windy week of diving, but the resort did a marvelous job of organizing dives in for us on the leeward side with their fleet posted there. Overall, we liked their dive shop set up, lockers and gear washing arrangements, and the fact that we were on the same boat all 6 days with the same dive master and boat captain. The food was good and all in all, about the same as a live aboard arrangement except we got to come back to our bungalows each night for a good rest! We hope to go back sometime when the weather is more cooperative.
- Minier
AKR was BOGO but only for the cheapest room, which was just barely OK. All rooms were BOGO this year. The diving was average; a frontal system made it down there and stirred things up: bouncy bouncy. They cancelled one afternoon, bused us across the island the next day and cancelled that afternoon. The West End wall site and the South sites were 8s.
- Bob
Resort was one of the best ever! Professional,organized, and safe. Reef was awesome. Disappointed at the quantity of predator fish on the reef. Otherwise top 3 places I've been.
- Philip
Our week in Roatan was spectacular. Cloudy days without intense sun, great visibility, 80 feet plus and the best guide, Calderone, I have had in years. Had a wonderful trip!
- Don
Our entire experience from the moment we landed in Roatan until the moment we had to check in at the Roatan airport to leave was excellent. Service is fantastic. Staff is fantastic. The diving experience was flawless and superb. Highly, highly recommend AKR and we will return many more times in the future.
- CV
I have to say...this was a very welcome treasure! This resort is absolutely amazing! The staff, friendly courteous and willing to help with even the smallest request, in every department. The dive operation is exceptionally well run. The dive team/boat captains are exceptional! It was one of the most enjoyable dive trips ever. The food was amazing. Well prepared and great selection. We look forward to returning again
- Knott
Hi all, we spent 7 days on Roatan Island Honduras at Anthony's Key Resort. It was outstanding. We were met at the airport by the AKR Van and welcomed to Roatan. We were driven to the resort about 20 minutes from the airport. Our luggage was brought to our room while we checked in at the front desk. We were then escorted to our rooms shown the safe and other highlights. The food was varied, well prepared and tasty! All three meals were excellent each and every day. The rooms, while small, were comfortable and CLEAN. We dove every day and every day we say new dive sites and new surprises. The staff treated us very well and we never felt mistreated or disappointed in the service. Bottom line is if you want a first class time Anthony's Key Resort will take care of your needs. We WILL go again!!!
- R.
We had a blast. We've come to the conclusion Anthony's Key Resort is the best dive operation in the Caribbean. The food, boats, dives, rooms, people and service is unbelievable. Of course Nico and Ross are the best dive master/captain combo we've ever had. We love this place.
- Doug
Great diving and facility. The No-See-Ums where really bad We sprayed ourselves but it wasn't enough. We were bit up really bad by the time we left.
- Bob
Everything was as advertised and lovely. The staff was terrific, from front desk to the AWESOME boat captain and dive master. Room and comfort of bed were great. We got one of the bungaloos we requested, with a terrific view. Having the same boat assignment and "friends" all week was a plus. We really liked that we were "grouped" somewhat by ability. We loved that the dive sites were SO close-minimal drive time to get there. We also enjoyed snorkeling from the shore and the night snorkel. We saw numerous lobsters and other critters, including an octopus. While diving, we saw a huge king crab, seahorse, lots of eels and other great stuff! Some weren't thrilled with the night scuba-too many jellyfish in their faces...We celebrated our 42nd anniversary while there. The pastry chef even had a personalized cake for us! Dinner on the 4th of July was "American" dinner-baked ham, etc and an American flag cake for desert! Food was good-even lobster! Really hope to go back there next summer!
- Gail & Robert
I visited AKR in April 2009 and found it to be one of the best vacations I have EVER had. 3 dives a day made no evening activities unimportant. The size of the resort (small) lends itself to a friendly atmosphere, and the staff (and dive personnel in particular) are concientious to a fault. Food was cooked to order, fresh and fabulous - best fish ever. Diving is mostly wall, 2 wrecks included in weekly schedule; good rental equipment; visibilty good that week. Some more traveled divers MAY find this area too tame, but the reef is healthy and abounds in life and color. "House" dolphins are well worth interacting with. AKR is on the leeward side of Roatan, which made for better access to some 30 nearby sites. Generous rooms, well-kept up property. Also, great horses for those who need a chnage, and like them spunky! I would recommend this resort to anyone, and have - I can't wait to go again!
- Lu
Our group had an amazing week of diving and relaxing at Anthony's Key Resort.
- Carina H.
Love AKR and all its tropical beauty of the jungle on the hillside and on the Key! The meals are excellent and chef prepared and served by very friendly staff. Our deluxe room on the key was very spacious, clean and with private deck and faced east to watch the morning daybreak! After the three dives a day, we enjoyed having a boat drink at the pool area. The Spa is wonderful for a massage or pedicure! The diving is Fantastic with stunning reefs close by. Divemaster's and boat captains are extremely friendly, knowledgeable, safe, and helpful. We had the pleasure of seeing lots of turtles, eagle rays, and free-swimming morays, and of course seahorses! Many schools of fish were seen on the reefs. If you do not dive there are other water sports to keep you cool...kayaks, sups, and swimming. The highlight of the day is to watch the sunset from the viewing deck on hillside! I love AKR and plan to return next year.
- Joy L.
I am a scuba instructor and technical diver, and have a family of 4 that dives and a 9-year-old daughter that loves the water.  We have been on dive vacations to many known dive islands.  Anthony's Key Resort, which I researched beforehand (this was our first trip to Roatan), in the end exceeded my expectations in practically every regard.  I am the type of traveler that expects nothing to work out the way it should - and on this trip, excepting the cancellation of a return flight (thank you American!) - I was proven wrong.  The staff at AKR was simply exceptional across the board - from management, dive staff, security, cleaning - everyone.  The family was doing multiple boat and/or shore dives each day, I was working with one student, and our daughter was in dolphin camp.  One day we did a shark dive that required a slightly earlier boat, and staff were waiting for us at breakfast (without us asking) to take our daughter and a few other kids that were in camp to hang out and play until camp started a little later.  Whatever you want to do at AKR, you let them know and they make it work - whether it's special dives, outings, dolphin snorkels, or classes - it was so very well organized and professional.  They made us feel like welcome guests and friends the entire stay, and I believe it was genuine - you could see it in the playful interactions between staff and the sense that everyone was onboard with the theme of "we just make things work".  So nice.  Also - surprises were: the underwater topography was really outstanding, one of the best I have ever dove, the house reef for shore diving was quite nice, and the night time bioluminescence spectacular.  There were two quite decent wreck dives as well.  You are placed on the same boat all week, which worked out well, getting to know the captain and dive master and also being able to leave certain gear on the boat was convenient for some folks (although there are lockers and rinse tanks right next to the docks as well).  Bailey's key was very fun with dolphins, and was easily accessible by water taxi or kayak/paddle-board (which were also fun for an afternoon circumnavigating the key).  Food was good, and transportation to and from the resort pre-arranged and flawless.!  We will definitely return to AKR.
- Darrin Y.
Our trip was great even with one foregoing the snorkeling package. We all loved the resort.
- Clare G.
Nico was an amazing dive master! The week was fantastic diving, good food and great staff! Will be back!
- Marketa H.
This visit to AKR was better than ever! The new Registration/Coffee Bar, The Ankor Grill building is extremely modern, beautiful, and air conditioned! The staff is very friendly and helpful at any time you need. The boat diving is wonderful and not crowded with individual diver lockers for gear. I was given as much help as I needed to board the boat from the water. The boat captain even rinsed my gear! Excellent boat captains and dive masters! The new restaurant is beautiful, clean, with great service and delicious food! You won't leave hungry! You always have a view of the water while eating breakfast, lunch, and dinner! Our room on the key was very clean with comfortable beds and close to the spa and pool! We loved being over the water to watch critters moving around below us (starfish, urchins, small fish!) The day to Maya Key was great fun with a good lunch! Party night on the key had wonderful local musicians and dancers with a good bar-b-q dinner and drinks! You can still visit the hilltop bar and enjoy the evening watching the sunset and have live music! I'm glad I didn't have to climb that stairway but only one time! We have already booked out trip for next year and look forward to our return! It is a lovely resort in paradise!
- Joy L.
It was our first visit to Anthony Keys. The staff was amazing! They went beyond to make you feel welcomed and appreciated. The dive boats were great and enjoyed the dives each day. My only cons were that I wished there were a few different choices at lunch and that soft drinks were included. We will definitely return.
- Kellie C.
This is at least our 8th visit to AKR and it never fails to disappoint.  Food is good. Service is ex Ellen's.  Dive shop is very helpful and informative and diving is superb!
- Vivian G.
Prices starting at:
USD $