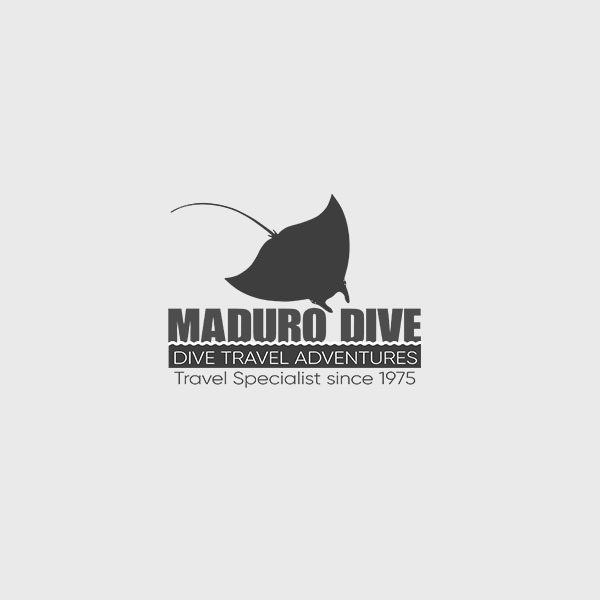 Amenities
Diving Activities
Adventure Activities
Package
Details
Resort
Details
Destination
Details
Traveler
Reviews
As usual, our Buddy Resort dive vacation was wonderful. The breakfast buffet was very good. The rooms have been upgraded since our last trip down there —- bathrooms were very nicely done! Altho the room was OK, it would have been better if the sofa had been a full size sofa or sleep sofa and it would be nice to have a blender in the kitchen. As usual, the hotel and dive staff were friendly and accommodating. We enjoyed the Friday BBQ at Buddy's and John and Susie (photo shop) gave us recommendations for fabulous dining spots in town for the rest of the week. And, of course, the diving right in front of Buddy's is great —- saw several octopi, lots of flounder. Also loved the 'conservation talk' about the coral 'trees' on Buddy Reef. This was my 8th trip to Bonaire — my 4th trip to Buddy's. Before finding Buddy's, I stayed at Divi Resort but I don't like the Divi casino atmosphere. I love the hard core diving culture of Buddy's —- it attracts the best kind of people and I will be returning as often as I can!
Buddy Dive Resort
Buddy Dive Resort is located on the popular scuba diving island of Bonaire in the Caribbean ocean. The islands' closest neighbors are Aruba and Curacao. With divers in mind, they designed 11 modern buildings with 1,2,or 3 bedroom apartments and 1 bedroom studios. As a result, the apartments have full kitchens, bathrooms with showers, furnished living areas, and large balconies or patios. The studi...

More Resort Details
My family and I had the most wonderful vacation @ Buddy Dive. From the pick up @ the airport in the late evening to a super dive facility - all was easy and truly was a diver's delight. This was a dream vacation to Bonaire's Buddy Dive Resort. It could not have been any better.
- Jackson
The trip was excellent – flights even though sounding horrible actually worked well. We arrived early got all our paper work and dive check outs done. Although flight home was very early…but nice to be home at a reasonable We were upgraded to larger rooms and the staff was great We are already planning to return again next year One thing we overheard was that Buddy has dive boat issues and many need major mechanical overhauls – hope they can get this cared for. The staff believes all monies are being diverted to the live aboard that Buddy is starting versus taking care of the local operation.
- Clark
The room at Buddie's ended up being a three bedroom instead of the two, this upgrade was a bonus for us. The room met our needs perfectly. The service at Buddies was wonderful and so was the diving. We had a fantastic week in Bonaire. Everything ran smoothly; from the time we were picked up at the airport until we departed. Buddies runs a first class operation. Underwater highlights include a 6 foot green turtle, large tarpon, night dive at the salt pier, and the Hilma Hooker wreck.
- Mark
We had a great time as always. The rooms were spacious. We shared a two bedroom/2 bath with adjoining doors (as oppose to the 2bedroom/2 bath apartment that we had stayed in previously ) and it was just fine. . They have updated their decor with new kitchenettes,refrigerators, and HD TVs. We enjoyed the 6 boat dive much more than the usual 11 boat dive package as we took it easier and didn't feel as rushed. As it turned out, we still did 17 dives. The water temperature was a little colder than usual, so in the future we would probably do Bonaire in the Fall instead of the Spring. Everything went smoothly.
- Alcover
The hotel room was excellent - it is our new favorite room at the resort. Beautifully remodeled and comfortable. We like being on the 2nd floor on the north side of the complex. The service at the hotel was great and the restaurant menus seem to have improved. We were happy to eat onsite for our whole stay. The dive operator were fabulous! John had a couple of equipment issues that Marco was able to fix quickly for essentially no cost. The familiar faces greeted us like old friends. The shore side storage area for gear had been remodeled and was a real improvement. We saw several "squadrons of squid" hanging out in the shallows near the surface. These were the first squid we have seen. There were numerous turtles. Three barracuda followed us as we made our way into the shallows toward shore, with the largest heading right toward us, which got our heart beat rates up. In general it seemed that the reef is quite healthy. A beautiful experience.
- Carol
As usual, our Buddy Resort dive vacation was wonderful. The breakfast buffet was very good. The rooms have been upgraded since our last trip down there ---- bathrooms were very nicely done! Altho the room was OK, it would have been better if the sofa had been a full size sofa or sleep sofa and it would be nice to have a blender in the kitchen. As usual, the hotel and dive staff were friendly and accommodating. We enjoyed the Friday BBQ at Buddy's and John and Susie (photo shop) gave us recommendations for fabulous dining spots in town for the rest of the week. And, of course, the diving right in front of Buddy's is great ---- saw several octopi, lots of flounder. Also loved the 'conservation talk' about the coral 'trees' on Buddy Reef. This was my 8th trip to Bonaire --- my 4th trip to Buddy's. Before finding Buddy's, I stayed at Divi Resort but I don't like the Divi casino atmosphere. I love the hard core diving culture of Buddy's ---- it attracts the best kind of people and I will be returning as often as I can!
- Elizabeth
Overall, I'd say that the trip was terrific. Diving was great, as always, but I did notice fewer critters on the reef. I think that's probably due to the Lionfish invasion, which Buddy Dive is taking an active role in hunting, teaching divers how to hunt safely (with an instructor only) and cooking their catch. The dive staff was attentive, a little more controlling on the boat dives than say the Habitat but there is still a lot of freedom on the shore dives. The boat dives are limited to 60 minutes with encouragement to stay at the 50-80 foot level, max at 100 ft. (understandable with the use of Nitrox), and requiring everyone to dive in a general group with some flexibility. The dive operation had a terrific PADI Certified dive course in teaching how to help to regenerate some of the endangered coral (Staghorn and Elkhorn) through the Coral Restoration Foundation that I would highly recommend as it gives you an opportunity to help restore the reef and give something back to the sport. Also, the night fluorescent dive was a cool experience. There is also a very good Photo Center, independently run from the hotel, that can assist you with most photographic assistance including rentals, critiques of your own photos and repairs. Hotel staff was courteous, friendly and always pleasant. As for the apartment, I would say that the bathroom was a bit cramped and the air conditioning which was located in the bedroom, did nothing for the main room, but one can get used to that.
- Robert
Our recent trip to Bonaire was extremely enjoyable for both Martha and me. Each day offered fun both above and below the water. Martha made great friends while snorkeling, She even found a $50 bill tucked in the sand at about 10 feet. Once it was snatched from the sea, the three snorkeling friends went right to the bar to splurge on Coco Locos! Accommodations were just fine and the food at Buddy's proved really super. I thoroughly enjoyed the diving and was able to capture some fairly decent shots throughout the week. Will send a couple when I return home and have access to my files. Just a suggestion or two...it would have been nice for the dive masters to be more involved in finding the local critters instead of just floating along watching the group. Also, they might have been a little more proactive in helping change out tanks for the older divers. We all managed though and had great times.
- Judy
We had a great time . We did have a big problem with the airline however. The outgoing flight was on Saturday with United from Austin to Houston to Bonaire. There was a maintenance problem with the aircraft and the leg from Austin to Houston could not be completed in time for the connection to Bonaire. The next flight to Bonaire was the next Saturday, and this meant the entire scheduled trip was going to be missed. I called Buddy Dive and they said that since this was the day we were scheduled to arrive, our entire pre-paid reservation would be forfeited. OK - I understood. Because of this, we rescheduled to fly to Curacao two days later from Houston. We then connected on a local carrier from Curacao to Bonaire and got there three days late on Tuesday. We thus missed half the trip and ran up over $1000 in extra travel and lodging expenses. We bought the travel insurance recommended and are now documenting the claim. All the above being said, when we finally got there we had a great time and are planning to go back soon.
- Bob
Buddy Dive was great, as always. We really appreciated getting the room we had requested (#511). It seems that Buddy has made some upgrades, including paving the driveways and enhancing the dining menus. We had a wonderful time and look forward to returning to Buddy Dive.
- Carol
Buddy Dive Resort experience was excellent as usual.
- Sonja
We had a wonderful time. We got the room location we wanted. There were considerable upgrades to the furniture in the room as well as to the resort since the last time we stayed at Buddy's, about a year ago. Service was good. We only ate breakfast at Buddy's. We never ate at Ingridents, instead we went downtown to It Rains Fishes x 3, Sebastian's, Patagonia, and Casa Bon Pizza. Clear blue seas for diving and saw green moray, hawksbill turtle, large lobster, sea horse and squid. The last dive of the trip was my 500th dive! All in all we had a GREAT time!
- Jeanne
Wonderful Family dive vacation at Buddy Dive. Staff at hotel and on dive boats the best! Just on Buddy Reef saw Octopus and a great night dive with many Tarpons. The coral restoration project amazing. I hope to do the course next visit!
- M.
Buddy Dive was great. The freedom to come and go was fantastic. The staff was very friendly; however, there was very little sense of extra engagement or connecting with the visitors. We often like to spend more time with the dive guides. This is a great place for a larger group or people that want to go it alone. We had fun exploring the island.
- Eric
This was our 4th trip to Bonaire and our 3rd stay at Buddy's Dive Resort. We had a studio in the "new" Lions side of the resort. It was "okay". The only window was a small window in the bathroom at the back of the unit. AC would only go down to 24C. Water heater leaked into the bedroom area...house keeping placed dry towels as a fix. Shower enclosure leaked and ran into the bedroom...house keeping supplied extra towels to "dam" up the water and keep it in the bathroom. The "patio" was was just the walkway into the room...about 6ft by 3ft...two chairs and a small table. Service was great and the food was good...especially the the "Ingredients" fancy restaurant ($75/pp discount did not apply in this restaurant). The food was a little expensive but $75/pp discount made it more reasonable. It was windy so most of the boat dives went to Klin Bonaire which is not as good as the main island. We did get two dives out of nine up north. We thought the coral and fish/critters were not as good as prior dive trips...maybe the time of the year. Nothing unique. I did see a robins egg blue nudibranch that I had not seen before, but only once. We dove the Salt Pier and were disappointed...not much to see but a couple sharp tailed eels.
- Chris
Fifth trip to Bonaire, fourth stay at Buddy's. It was outstanding as it has been in the past. And it's the best dive resort of my trips to Little Cayman, Cayman Brac, Roatan, Utilla, and Cozumel. The included breakfast is the best anywhere. The tank operation is the easiest, the quickest and the most user friendly. Free Nitrox, of course. Vehicles come with the room, with 7 passenger vans (brand new)for larger parties. All vehicles were brand new this year. Bonaire has quite a few European cuisine restaurants with delicious food and reasonable prices, one of the reasons I keep going back.
- Lucien
Our room did not have a hair dryer or an electrical outlet in the bathroom. We had to put down a deposit to get a hair dryer. The only mirror was in the bathroom. Therefore, I had to dry my hair in the bedroom without a mirror. Everything else about the studio suite that we had was great, especially the kitchen. It was stocked with silver ware, cups, plates, and glasses. The new appliances were wonderful in the kitchen.
- M.
This was our 3rd Trip to Buddy Dive. Great resort, great people, fantastic diving. We were going to limit our Bonaire trips to 2 years, then move onto another destination but where else do you have unlimited shore diving of this caliber! Whether it's one or 8 dives a day, there's something for everyone. We have some folks heading back for more on their own in just a few months. We had a great trip.
- Kathy
My wife and I had a great time at Buddy Dive, Bonaire. The reefs are in amazing healthy condition with lots of interesting life. Although we did not do any beach dives the island is so well known for, we did enjoy a couple of night dives right off the Buddy dock. Such a short swim to so much beauty! Although the bed wasn't as comfortable as we had hoped, the room was very clean and the kitchenette was very complete and convenient. And with so many stores and restaurants so close to the property, we had plenty of choices and time for meals without cutting into our dive experience. The entire staff, from the front desk, to the dive operation, on property restaurants & bar and housekeeping were all exceptionally friendly and helpful. We definitely look forward to future visits to this resort.
- Nick
We had a wonderful family dive vacation at Buddy Resort. The resort was very nice but not American type luxury. Also the kitchens are not really set up to cook in. There were only five plates, 5 bowls etc. The diving and snorkeling was beautiful and worth the trip. The only critical remarks I would have is that there was no hot tub, which we really enjoyed after scuba diving, and there were mosquitoes everywhere.
- Lorie
Resort held no surprises. Rooms were spacious & clean. The kitchen could have been equipped alittle better but it wasn't bad. I liked the idea that breakfast was included it made the day start out easy. The resort food & drink prices weren't bad & we never felt taken advantage of. We had a diver certification fall through & they gave us our money back---which they didn't have todo. We appreciated that. I would recommend the resort to friends
- J.
We had a great time! Buddy Dive Resort (BDR) was as just as we anticipated, since this was our 6th vacation at BDR. Our room appeared to be recently remodeled, it had new appliances and was in good condition. The bedroom AC did not function the first evening, we reported it and it was repaired that day. We have no complaints. The pickup we were issued was old, rusted and beat up. The tailgate was hanging on by a thread (rusted chain), however…is served us well, and we were not concerned about the rough look as we loaded and unloaded tanks and equipment each day. They have some new trucks in the lot, so they appear to be rotating their fleet, we just got an old one. The restaurant food was good, and so was the service. I would call it pricey, some of that can be attributed to the location…but $13-16 for a burger is pricey. We were prepared for it. We ate at Blemies and Ingredients, as well as a few places off-site. Fantastic diving! We observed the coral spawning (never seen that before). We encountered loads of turtles, moray eels, and more fish life than we could remember.
- John
I had a great time diving at Buddy Dive Resort. The room was quite spacious and included working kitchen area, living room and deck with ocean views. The morning breakfast was tasty with lots of choices. The dive shop was super professional and accommodating. I would definitely recommend this dive resort.
- Henry
Our trip was great!! Really enjoyed Buddy Dive Resort. We had a delay in getting our rental vehicle the first day, and one of our group members broke her elbow getting in the water off the dive boat, but otherwise the staff and accommodations were wonderful. Really loved having our own dive boat for the group!! Would definitely stay there again.
- Kim
Always great diving and customer service.
- Anthony
We had a great time on our vacation. When we arrived at Buddy Dive at noon after spending a week at Divi, we were pleasantly surprised to find our apartment was ready. It was on the second floor with a great ocean view. However, it had recently been painted and had a strong paint smell. My allergies/asthma did not like it! We tried airing the apartment out, but that didn't really help. We knew that our downstairs neighbors were moving out the next day, so I called the front desk at 9:15 PM suggesting the possibility that we could move to that apartment if no one else was scheduled to move in. Even though the manager had already left for the night, the person I was speaking to immediately called her and got back to me right away, saying that we could move. I mentioned that both of us would be out most of the next day and wouldn't be able to move until late in the afternoon.They said that wasn't a problem. When I went to reception the next day to get the new key, the manager came over to me and gave me a voucher for the buffet at the hotel Friday night. It was for 4 people and 4 drinks! I was quite shocked. She said that she wanted her guests to have the best experience possible. I think that was very impressive. The apartment was clean, had quiet air conditioners, free wi-fi, a nice TV, and fully stocked kitchen. The view was great. The breakfasts were good, and we had good meals at the hotel a few of the nights. I had a few issues with snorkeling off the boat. In two of the cases, the sites chosen were not compatible with snorkeling, and I felt that I wasted my money. I made sure to let them know, though.*:) happy In my various snorkel trips, I saw turtles, sting rays, various eels, and such a large variety of colorful fish and coral. My companion liked the diving and had similar experiences diving. We definitely would stay there again.
- Sheila
This was the first dive vacation after getting certified with my two younger sons (all adults now) so I wanted a really special trip. Overall the resort had a very nice atmosphere and people were helpful. Buddy dive lives up to its t-shirt that says "Eat, Sleep, Dive Buddy Resort". They are well structured to support people there to dive, dive, dive. The average person arriving at Bonaire has significant experience diving and has likely stayed at Buddy on a previous trip. The drive through tank fills with equipment wash tanks was very convenient. They don't hold your hand when you arrive unless you ask for the help so you need to ask for that help (which we did). They were more than helpful if you asked. After you know your way around they are really good about just getting out of your way so you can have fun. We dove about 18 times on lots of different reefs with most of our early dives at the Buddy Dive house reef, which was very nice. I would however say they were running short on lockers in the dive center and the dock was a bit of a traffic jam in the evenings with everyone getting ready for night dives on the reef. The activities center was great to work with on kayaking/snorkeling at the Mangrove Center. Room service at the resort was timely and they did a nice job. The kitchen served our needs and the AC kept up. Breakfast was very good and ready on time each morning (we are early risers). Lunch and dinner at Blennies tasted great with okay service but maybe a bit on the expensive side. We ate in the city a few times and the food was okay (not as good as the resort) but less expensive. The arrival and departure transfers were definitely a 'cattle car' with all of our luggage in big trucks and everyone tightly packed on buses. I suspect this was driven by the fact that several large dive groups arrived on the same plane with us. Next time I might rent an Avis truck near the airport and skip the transfers. Diving on Bonaire: Bonaire met or exceeded all of our hopes for what a great scuba diving destination should be. Clarity was in excess of 100', water temperatures were 81 to 83 F so we just dove with our rash guard shirts and swimming trunks, the abundance of marine life and diversity and health of the reefs was spectacular, night diving was a bit disorienting at first but by the second night dive we were having a great time. Swimming with a feeding school of large tarpons attracted to our dive lights was amazing! We were very careful with our buoyancy so as to not touch anything and we quickly increased our confidence levels after some practice. We did experience a brief rain shower but we were already getting in the water for a dive so who cares. To be clear Bonaire's big attraction is diving…snorkeling in the cave, kayaking and snorkeling in the mangroves, shopping in town, visiting the donkey park, etc…are all very nice but the island is very dry, rocky and most of the plants there are covered with thorns. Thank goodness for a steady breeze that makes the mid-80s temperatures okay.
- Warren
This was our 3rd trip to Bonaire and we love it there! Buddy Dive Resort is a very nice facility and we like it there as well. My only complaint was with the rental truck. They told us it was only 3 years old, but it's had a dang tough life! The shore diving opportunities are excellent on Bonaire, but we could see a definite decline in reef health on every reef from Karpata to White Slave mostly at 35' (10 m) and above from our last trip in 2012. Lots' of bleaching on mostly the hard coral, but we saw some tube sponges and gorgonians that were suffering as well. The dive community had better step it up and force the congress in the USA to get us on a green path or we're not going to have any reefs to dive in the near future. And this thought, these damaged reefs absolutely breaks my heart! It will take us all being very vocal to get this done. Will you help?
- Jim
As always, Buddy was great, dive site and the staff was great as well.
- Bill
Had a great trip, Buddy's was perfect for our needs.
- James
It was wonderful! We had a great time at Buddy Dive and really loved our stay. Buddy's 1 bedrooms are comparable to Don's, and while the 3 bedroom suites were nice, the bungalows at Don's are better. The staff at Buddy's was incredible and they have a great dive operation. The food at Blennie's was decent, but there are better options within walking distance. (We walked over to Don's many times to eat at their restaurant) Week 1 Buddy scheduled our group for 2 tank boats for just our group, which was wonderful. By week 2 we knew most of the dive staff and they were very helpful in scheduling our second week as well. My wife took their PADI Lionfish hunting course. Great instruction. It really enhanced her diving experience. Next year we are looking at going back for at least a week.
- Jesse
The reefs are healthy and beautiful - unfortunately I got sick and only got two dives in. Buddy Dive itself is a little tattered. The twin beds are more crib-sized than traditional American twin beds - really uncomfortable (especially when you get sick and have to spend time in them). I'd go back to Bonaire, but probably not back to Buddy Dive
- Lisa
Exceptional Vacation, Buddy Dive Resort is an all-in-one place to dive and relax. Quality living accommodations, great food. Best boat and shore diving options. You can literally dive 24/7. Nearly all bottles are Nitrox, no tracking tickets. Just Dive, Dive and Dive.
- Scott
Buddy dive is a great dive resort. Everyone involved in the dive operation is knowledgeable and friendly. I had a broken leg 6 months prior to the trip and it was still weak- they helped me in and out of the water every time. The only complaint would be about the restaurant Blennies. We had dinner there 3 times and the service is atrocious. The BBQ, which had always been excellent, was terrible.They ran out of fish and chicken and the line took forever as people waited. We were in line for 45 minutes, only have to wait again unless we wanted only sausage and pork. The breakfast buffet was fine. It seems that they hire students with no waiting experience. It's too bad that after a night dive you can't have dinner at your own hotel without service issues.
- Kathy
This was our 3rd trip back to Buddy Dive and had a great time. As always we were greeted at the airport on time and check in was a breeze. The resort hadn't changed much in the last few years so most everything was the same. Staff was very helpful, boats nice and crew OK. Some better then others. Dive shop was the same and photo center closed as the person who ran it is retiring. They have some new vehicles which was really nice and driving around the island is always fun along with the shore dives. Lots more cruise ships in town which did create problems for us as Buddy Dive is trying to capture more business from the cruise ship passengers. Because of this our last boat trip was almost 1 hour late and the crew was not happy about it although they were great with us. Seems Buddy Dive is understaffed and not enough boats to work this all out correctly. Also, we had a group of 19 divers and 4 snorkelers and usually we would have the same crew for all trips but not this time.
- Ken
Our Bonaire trip was indeed wonderful. As this is the 6th time there, expectations are high, and so was the experience – justifies going back. Buddy's was great – food, diving, the room ,the training. We'll certainly be back soon.
- Robert
Buddy Dive was all it's promised to be - great diving, good DMs and captains, dive operation well run. Nice room, pretty good food @ resort. Those are the most important areas, but a few comments about our personal experience, which was just fine overall. But if you want adequate lighting or a screen door that works so you are not savaged (literally) by lil 'squitos, or any kind of ambiance in your room, or a single place to hang wet things - upgrade to another place. I spent hours trying to clear out the bugs (I am NOT an anti-bug freak either!) that were intent on drinking us. Lovely grounds but looked like they needed more care and clean up. Another thing we found odd -a different DM and boat almost every dive - no continuity w/ personnel so you don't get to know them, or they you, and cannot count on diving w/ new friends either - all depends on how quick you get to the board to sign up. Will think hard about returning here but Bonaire is wonderful!
- Anthony
We just returned from a wonderful vacation at Buddy Dive Bonaire. Buddy Dive was great. The staff are very helpful. I get the feeling, having been there 3 years or so ago, that they are investing substantially in their infrastructure. There is also a new manager named Rene who was constantly around and making sure things went well. We would surely love to return in the future. Just for some insight, we learned that Insilair is having alot of financial trouble and therefore equipment problems. There is another airline on those routes called Divi Divi Airline. Yea, sounds funny, but they have smaller planes but they have alot of flights and the passengers say they are great. FYI.
- Dean
Buddy Dive provided their usual excellent accommodations and service. There were more guests present than we've seen in the past, but we still had adequate space for our diving needs.
- Carol
All went well at Buddys
- Donis
Just wanted to tell you that our vacation was perfect. Buddy dive Bonaire is a great operation and everything went without a hitch.
- Harry
Our trip was wonderful. The accommodations were upgraded to a 3 bedroom with plenty of space. The resort is run like a fine tuned engine with all cylinders firing to ensure a well functioning organization. As far as diving goes, Bonaire always rates high on my list of destinations. Taking care of their reef is of utmost importance to this tiny island and it shows. Coral restoration is ongoing and the habitat is thriving making the dives in this area unbelievably awesome. The dive packages are better than I have ever experienced anywhere and my son and I had no problem completing 15 dives each with 6 boat dives among the 15! Buddy Dive stands behind their promise to provide a safe and pleasurable dive destination.
- Naumann
Maduro recommended Buddy Dive and I was very pleased with the resort and accommodations. Their description was acurate and they had great pricing. Bonaire is a great place for underwater photos!
- Harrison
Love Buddy Dive. Spent two weeks for the first time. So much more relaxed than a week. Will be back again. This was my 7th trip to Bonaire, 4th to Buddy Dive.
- Kathy
We had a super trip to Bonaire. The diving was awesome, the PADI course for the kids worked great and who knew there were so many great restaurants there? Plus we windsurfed on Lac Bay and want to go back to try the mountain biking and more boat dives with Buddy. We ended up thinking Buddy Dive had a much more vibrant diving program than Captain Don's. Buddy had lots of families and kids taking courses and in the water. Their dive shop was bustling and we loved the mix of locals and Dutch folks who worked there. For groups with kids, we preferred Buddy.
- Scott S.
We just returned from buddy dive. All went smoothly, they were at the airport waiting for us. We went to the resort, and since we registered online, we were given keys and off we went to our rooms. Augusto the dive shop manager greeted us, we went to the dive shop and signed in. Was able to do our check out dive when we arrived so we could start our boat diving on Thursday. We had our own boat and we had a great schedule. I would definitely stay again!
- Cindy H.
The trip was exceptional. The accommodations were great and the diving was, as always, exceptional. The staff ay Buddy's is always friendly and accommodating. Other than the delayed flight the trip was fun and I am looking forward to doing it again.
- Terry F.
Lovely resort near town, the rooms are a bit tired but still adequate for needs.  Many stairs, a consideration when traveling with folks with more limited mobility.  Food was amazing, prices reasonable.  The diving center was great, super helpful and getting tanks was an easy process.  Everything was within a short drive and the island is easy to navigate.  Many of the shore entries are challenging for people with more limited mobility and folks with this challenge may want to consider utilizing the affordable boat dive option from the resort. The only real negative of the trip was the Bonaire tax authority which charged us for an individual who could not travel, double charged one individual, and charged us for the whole group.  The online payment portal does not work.  Suggestion for other travelers would be to register each traveler individually and have them pay the visitor tax with their own QR code.  Utilizing a group QR code caused us lots of issues and the tax authority refuses to give refunds for duplicate payments. Paying the marine park tag fee and printing at home was easy and simple.  We laminated the printouts to be sure they would survive the trip, a great tip we picked up from other travelers.
- Sarina E.
Buddy Dive has gone cashless, you are forced to use credit cards if you want to eat, drink and be merry. Not the way we vacation - we use cash for our vacation fun. Buy your beer and snacks at the Chinese Store down the road - saves on the bar tabs. The Wi-Fi is not available in all units. They replaced the doors to the patio that block the signal. Since Wi-Fi is free - they do not guarantee that it will work in your unit. You have to either sit outside on the patio and be attacked by mosquitos or sit at the bar. The staff is very friendly, accommodations and attentive. The units are nice and clean. I can't say how the food was, since we couldn't use our cash at the resort. Diving was great although we didn't see many of our usual finds - squid, rays or octopus, all MIA. We did encounter many turtles.
- Janet
Prices starting at:
USD $