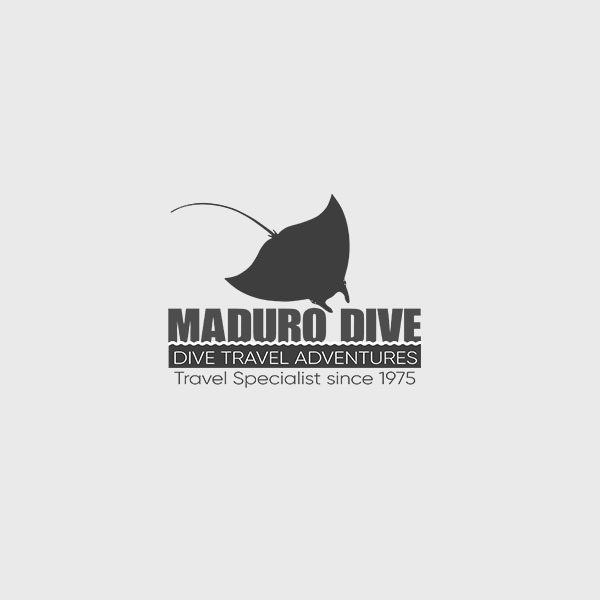 Amenities
Diving Activities
Adventure Activities
Package
Details
Resort
Details
Destination
Details
Traveler
Reviews
Our tip to Cozumel was fabulous!
I meant to write sooner, but, to tell the truth, I have been a bit depressed ever since arriving home. This happens to me pretty much every time I return from a good dive vacation, but this time it was even more sad.
So, the Casa del Mar was wonderful. A very professional front desk staff and a spacious, clean and nicely appointed room. The towel creatures (what I think of as Mexican Origami) which the maids left every day were truly delightful, but so frustratingly impossible to recreate! The restaurant staff were especially kind, gentle and professional.
I am no food critic, but I found the meals at Casa del Mar to be quite good. The menu stayed the same throughout my visit, but I never tired of what they had to offer. Steamed vegetables was not something I had expected during lunch & dinner, but they were excellent. As were the quesadias, hamburguessas and club sandwiches.
The grounds were meticulously taken care of – lovely flowers, grasses and palms – under constant scrutiny by the grounds keepers.
And Dive Paradise!
Every morning after breakfast, I walked across the street from Casa del Mar and out to the pier to await the dive boat at 8:30. Some mornings they were right on time, other times a little late, but that was to be expected, and, anyway, I was on vacation time, with several good books to keep me occupied. The boat crews and dive masters were great. I must have been aboard 7 or 8 different boats in the DP fleet, and liked each one for it's own unique brand of quirks. One of the dive masters was especially adept in finding good stuff: tiny popcorn shrimp nestled in the anemone's tentacles, Sea Horses, and several Splendid Toadfish, to name a few.
The boat crews were efficient to distraction – practically grabbing my gear from me before I boarded, and then hauling me swingingly aboard with big, brawny arms – determined that I should not encounter any degree of unease as I was gently placed on the deck of the boat, then ushered to a seat and offered a cup of water. The dive briefings ranged from the (mostly) meticulous to the infrequent "Ho-kay, less go" But the Boat Captains never failed to find and pick us up out of the 83 degree water with speed and efficiency.
I soon settled into a happy daily schedule of: breakfast overlooking the Caribbean, a short walk across the street to meet the dive boat of the day, then two dives on the various Palancar reefs -then getting back to the dock around 1:00 pm in time for a shower and a late lunch – again overlooking the sea (with or without a Big old cruise ship in town). Then time to down-load my UW pics of the dives and attempt to ID the fish and invertebrates I'd captured. And maybe a bit of reading by the pool. Later, a walk into town, just because I needed the exercise and the view of the Caribbean sea was so glorious. Most evenings I'd go snorkeling and see some rather amazing stuff just off shore of the hotel in 5 to 30 feet of water!)
I really felt safer in Cozumel than I would have felt in my neighborhood
Casa Del Mar
Casa Del Mar is a scuba diving resort in Cozumel, Mexico. They have 89 rooms and 8 villas with private bathrooms and they are air conditioned. So, the Superior, Ocean View, and Deluxe Cabanas have racks for diving gear and bathing suits on balconies or private terraces. Moreover, they are located 10min south of downtown San Miguel. So you are just minutes away from all the shopping, dining, and to...

More Resort Details
The trip was great. The Resort was just right. Service at both was great
- Alan
We are back from Cozumel and what a GREAT dive trip that was! The crew at Casa del Mar was outstanding and our accommodations were to die for! We had the end, Pent House unit and it was just beautiful. I would run that whole vacation again in a heartbeat!
- C.
Our tip to Cozumel was fabulous! I meant to write sooner, but, to tell the truth, I have been a bit depressed ever since arriving home. This happens to me pretty much every time I return from a good dive vacation, but this time it was even more sad. So, the Casa del Mar was wonderful. A very professional front desk staff and a spacious, clean and nicely appointed room. The towel creatures (what I think of as Mexican Origami) which the maids left every day were truly delightful, but so frustratingly impossible to recreate! The restaurant staff were especially kind, gentle and professional. I am no food critic, but I found the meals at Casa del Mar to be quite good. The menu stayed the same throughout my visit, but I never tired of what they had to offer. Steamed vegetables was not something I had expected during lunch & dinner, but they were excellent. As were the quesadias, hamburguessas and club sandwiches. The grounds were meticulously taken care of - lovely flowers, grasses and palms - under constant scrutiny by the grounds keepers. And Dive Paradise! Every morning after breakfast, I walked across the street from Casa del Mar and out to the pier to await the dive boat at 8:30. Some mornings they were right on time, other times a little late, but that was to be expected, and, anyway, I was on vacation time, with several good books to keep me occupied. The boat crews and dive masters were great. I must have been aboard 7 or 8 different boats in the DP fleet, and liked each one for it's own unique brand of quirks. One of the dive masters was especially adept in finding good stuff: tiny popcorn shrimp nestled in the anemone's tentacles, Sea Horses, and several Splendid Toadfish, to name a few. The boat crews were efficient to distraction - practically grabbing my gear from me before I boarded, and then hauling me swingingly aboard with big, brawny arms - determined that I should not encounter any degree of unease as I was gently placed on the deck of the boat, then ushered to a seat and offered a cup of water. The dive briefings ranged from the (mostly) meticulous to the infrequent "Ho-kay, less go" But the Boat Captains never failed to find and pick us up out of the 83 degree water with speed and efficiency. I soon settled into a happy daily schedule of: breakfast overlooking the Caribbean, a short walk across the street to meet the dive boat of the day, then two dives on the various Palancar reefs -then getting back to the dock around 1:00 pm in time for a shower and a late lunch - again overlooking the sea (with or without a Big old cruise ship in town). Then time to down-load my UW pics of the dives and attempt to ID the fish and invertebrates I'd captured. And maybe a bit of reading by the pool. Later, a walk into town, just because I needed the exercise and the view of the Caribbean sea was so glorious. Most evenings I'd go snorkeling and see some rather amazing stuff just off shore of the hotel in 5 to 30 feet of water!) I really felt safer in Cozumel than I would have felt in my neighborhood
- Heidi
Prices starting at:
USD $