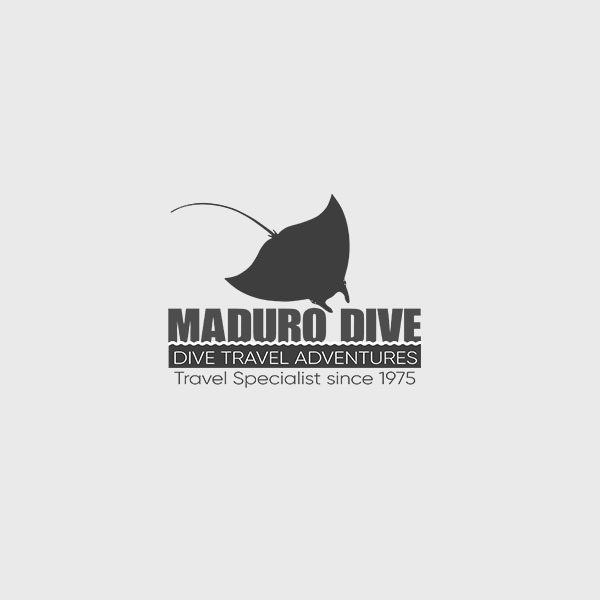 Amenities
Diving Activities
Adventure Activities
Package
Details
Resort
Details
Destination
Details
Traveler
Reviews
We had a fantastic week at Bohio Dive Resort on Grand Turk. Although I am a non diver, my four diving friends raved about the wonderful dive staff and abundance of sea life and varied dive sites. I relaxed and soaked up the lovely tropical ambiance on the gorgeous beach. We are looking forward to a return trip to this picturesque tropical isle with crystal clear water, warm breezes, gourmet food, and courteous, friendly, accommodating staff.
Bohio Dive Resort
Bohio Dive Resort is located just north of Cockburn Town on Grand Turk in the Caribbean. For scuba diving, they have 16 beachfront rooms that are west facing with ocean views, air conditioning, and minifridge. The corner kings units have kitchenettes. It's a 5-10 minute walk into town. Enjoy our blog article on Turks and Caicos. Bohio Dive Resort Diving There are more than two dozen scuba diving...

More Resort Details
The living quarters are separated from the main dining complex. Although the accommodations were "no frills," they were quiet, convenient and comfortable. Each room is supplied with a small fridge and bottled water. Great beach and layout. Being a family run operation, everyone soon becomes acquainted, part of the family. Loved the meal plan. The on-site Guanahani restaurant is deservedly praised with extremely varied menu offerings, all well prepared, generous and quite delicious. The only criticism is the time it takes to serve the meals. One evening we waited for nearly 45 minutes. On the plus side, however, the friendly atmosphere leads to everyone sharing tables along with engaging conversations. A strong plus we thought, so a fair trade-off. All of the staff was extremely friendly and welcoming. The in-house dive facility appeared to be excellent and couldn't be more convenient. The divers (about eight) we spoke with were pleased with the various dive sites. We did an extended snorkeling trip with another couple to Gibbs Island, and were served a delicious lunch of (freshly caught) conch salad. That helped to satisfy our desire to get in the water and swim with the string rays.
- Anne
We had a great time. There were only about 9 people at any one time at Bohio. Enjoyed the diving and especially the dive master. We saw our first ever octopus after 215 dives!! It would have been better if there had not been Covid since all workers and people had to be at home by 8. Therefore there were no bands and dinner had to be eaten early. I'd have loved to have ventured out for dinner but we were afraid to eat just anywhere because of Covid and the curfew made it hard too. Food was good at Bohio but breakfast was slow making it a little hard to eat early enough to have food settle for diving. Travel went very smoothly. The airport at Provo was crazy safe making us sterilize our hands about 5 times. The day we left, the dive master, the cab driver, and a worker at the airport told us thank you for coming. That meant so much to us. We had fun but know too that we were able to help put money in their pockets. All in all, a much needed get away. We had lots of fun.
- Robin
The three of us had a fantastic time. Would absolutely go back. Tom and Ginny, the owners, were great. Diving was fantastic, gear setup was easy, beach was great, food was Amazing, accommodations were very nice. All and all, another great trip. Just an FYI - we did run into the "you get to Grand Turk on one day, but your gear shows up later" issue as did most everyone who arrived on Sat. No bags arrived on Sat. Couple of bags on Sun am. We got all our gear by Sunday afternoon. Was able to do an afternoon dive on Sunday. Sounds like a pretty common occurrence. The resort was pretty accommodating and the taxis shuttled back/forth with the gear as it arrived. Would Absolutely suggest to visitors to pack enough in a carry on for at least a full day (not just an afternoon). The dive we missed on Sun am was credited to a dive later in the week.
- Bob
This was a fantastic place! The food was really good, the service was really good and the diving was fantastic! Very relaxing trip and do want to go again.
- Cheryl
Our trip to Grand Turk was wonderful! We LOVED the resort - it was small and personal - it only has 16 rooms! But, it seemed much bigger and busier because people came to dine or use the beach from cruise ships and other properties. The room was fine - not fancy, maybe a little dated - but fine, and clean. The service was warm and friendly. The food was excellent - wonderful salads, fresh fish, great steaks, too! Breakfast was a full buffet and two choices for lunch were included in our package and then the full menu at dinner. The diving was handled very professionally, with safety as a priority. I don't believe we ever had more than eight divers, including the divemaster, on a dive - NO cattleboats! There is no shore diving here, because the reef is too far from shore - I had read some where that there was - so that was a little disappointing. But, the reef is just a short boat ride from the beach, and from there a wall with a 7000 foot drop. Our first dive of the day left at 9:00, then since we were so close we came back to the resort for our surface interval. Servers took our lunch order at that time, so it was ready for us when we returned from our second dive around 12:00. There was really nothing in town that interested us, and nothing at all was open if a cruise ship wasn't in port! But, it was a nice walk and the local people were very friendly and welcoming! We loved seeing the wild donkeys roaming the island! Before this trip we hadn't been diving for over two years - so this was a perfect dive trip for us. However, our only reason for not rushing back to Bohio would be the repetitive feeling of the dives. We saw a lot of turtles, one great big green eel, several rays, nice corals and lots of fish - and the potential for larger pelagics was definitely there - we actually heard the humpbacks "singing" on a couple of our dives. But, now that we got our feet wet again - we're ready for some more adventure!
- Gwenanne
We really enjoyed Bohio. Laid back, not fancy, great beach, very easy dive access. For a small operation a very good dive op. The food was excellent!!! I would very much recc. this to anyone who can do without major luxuries. Room were very good. Only problem is that the diving is not good. The reefs are pretty good, weather was good most of the time, viz. was good. But minimal fish life and very few critters. Very disappointing. I normally take 1200 - 1500 photos on a week long trip. Took 157 this trip. Would not recc it to anyone but very basic beginner and definitely not to a photog. Would love to go back to the resort but will not go back for the diving. Unusual in that even the dive staff acknowledge the poor diving - usually they try to make it sound like the best. Other divers there were good divers but not so much into the animal life and were not photogs - they seemed okay with diving.
- J.
We had a fantastic week at Bohio Dive Resort on Grand Turk. Although I am a non diver, my four diving friends raved about the wonderful dive staff and abundance of sea life and varied dive sites. I relaxed and soaked up the lovely tropical ambiance on the gorgeous beach. We are looking forward to a return trip to this picturesque tropical isle with crystal clear water, warm breezes, gourmet food, and courteous, friendly, accommodating staff.
- Judith
We went to Gran turk to Bohio Dive Resort @ Maduro's recommendation. It was so beautiful and everyone who worked there had an awesome attitude! Jenny and Tom, Emily and Scott, Jesse our dive master were all so accommodating to all our needs and desires! Fantastic food served every meal by Chef Jerika. Great views from every room and every place! The diving was fabulous! The walls of coral so vibrant and not destroyed.
- Lane
We stayed at the Bohio in Grand Turk. The room was adequate. There were some minor maintenance, repair and update issues with the room but these were by far overshadowed by the outstanding location, food, friendliness of the owners, dive master, etc. We had a fantastic week of diving. This was one of our best diving experiences and the food was so fantastic we never felt the need or desire to leave the resort. We went into town once, the cruise terminal for souvenirs and took a bike ride to the lighthouse. Other than that, we never needed to leave the resort. We saw sharks, rays, turtles, lobster, crab, octopus, squid, whales (from shore) and a wealth of fish! Some of the best and most abundant soft coral we've experienced outside of Australia!
- Michael
The room served its purpose. Two beds, balcony facing the resort/ocean, t.v., refrigerator, bathroom, and a.c. The service at the hotel was fine. Rooms were cleaned daily typically during the second dive. Food/Bar service was slow paced, but this isn't McDonalds, if you want something at 7pm, order it at 6pm. With that said, the entire staff was super nice. The dive operator was Great! They took care of our diving needs. They hauled tanks and all equipment to and from the boat, briefed each dive before heading into the water, and was there in the boat to help you again with your equipment after. I'm not sure how "interesting" it was… but we did get to tag along with a turtle at 100 feet. He glided in from the depths of the wall at the Black Forest Dive Mooring with an effortless approach. When it was rather obvious he wasn't concerned and was still headed towards us, I kicked down to meet him face to face and placed my hand on his shell for a ride before passing him off.
- Mike
From the time we arrived in Grand Turk to the departure...our group of ten were taken care of wonderfully. The staff and managers were always there and you had what you needed almost before asking. The resort is beautiful and well taken care of. The food is magnificent as is the friendly staff. The diving is great, saw whales , shark, turtles and the ocean was beautiful. On our last night there ,our group was presented two bottles of complimentary champagne as a Thank you from the resort staff. Great vacation.
- Shelley
Bohio Dive Resort was a wonderful spot for a relaxing vacation of diving, snorkeling, swimming, sun bathing, and eating. We dove two dives a day and the dive sites are so close that we came back to the resort for our surface interval between the two morning dives. Ollie (Captain and dive leader) communicated clearly and set a relaxed pace for our dives. He handled all our gear and assisted us in and out of the boat. Saw lots of turtles, lion fish, squid, rays, green and spotted eels and a variety of fish and coral. The food at the resort was excellent and the staff friendly. It was not crowded and although the temperature was warmish at times, the wind blew fairly constantly which kept bugs and the heat from bothering us. The wild donkeys and horses that roam the island freely were an unexpected delight. It was our first time at Grand Turks Bohio dive resort but I sincerely hope that it will not be our last!
- Thomas
Prices starting at:
USD $