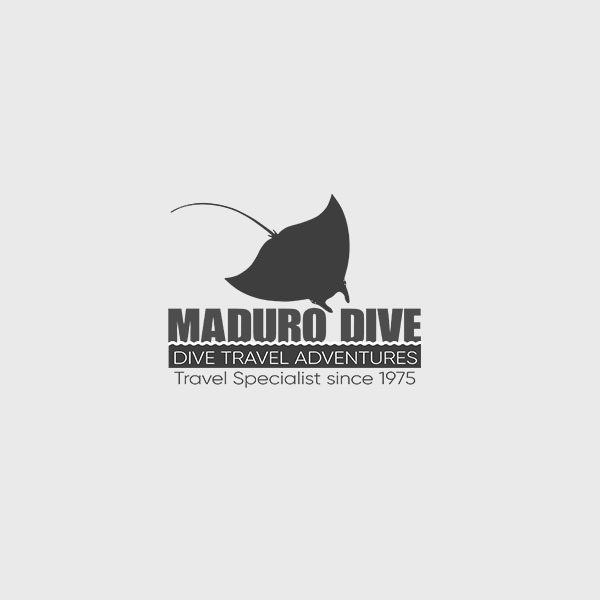 Amenities
Diving Activities
Adventure Activities
Package
Details
Resort
Details
Destination
Details
Traveler
Reviews
On the trip to Plaza Resort Bonaire, May 23-30, 2009, the group had a fantastic time. Of course it was our third visit to Plaza Resort and they certainly lived up to our past experiences. It has emerged as our group's favorite destination–at least in part because of the beach diving. Our newest and most enthusiastic diver really wanted a dawn beach dive–not one we would necessarily repeat, but interesting nonetheless. Tanks were available at the pier at the end of the property at 5 am!!
Two of our divers had lost bags but after several calls to American Express, they finally arrived on Monday afternoon. The only downside to that was that both bags contained dive gear! Toucan Divers, however, was very accommodating and provided rental gear at no charge for those first two days.
Plaza Beach & Dive Resort Bonaire
Plaza Beach & Dive Resort Bonaire is located on the island of Bonaire in the Caribbean Seas just east of Aruba and Curacao, and north of Venezuela. So, this scuba diving resort is just north of the airport and a 15-minute walk to downtown Kralendijk. The all-inclusive resort has 126 spaciously large rooms that range from Junior Suite Laguna, Junior Suite Poolside, Grand Suite Laguna, and G...

More Resort Details
The resort was very nice. The diving was excellent. There was some huge miscommunication between the resort and the dive shop and they did not have us scheduled for any diving so we got put on a boat in the afternoon instead of morning dives which really threw a wrench in our days activities. Overall food was good. The dive shop did an excellent job of trying to accommodate us as a group.
- R.
The trip was great. Service at the Resort and dive shop service was excellent. The food was great. The room was very nice with a beautiful view - only issue was the open concept. The bedroom has a wide doorway without a door and you are looking right at the glass shower stall. Nice if your on your honeymoon, but a little awkward for me and my daughter! We had a great time and hope to return again. The flights were perfect, right on time and no luggage issues. The only kind of inconvenient thing was the car rental. We had to make an appointment to meet them on our 2nd day there. They picked us up in front of the resort, drove us back to the rental shop to do the paperwork etc. The cars are all standard stick shift. Then on the day we returned it we had to go to the airport first, drop off our bags, drive back to the car rental shop, and they drove us back to the airport.
- N.
We stayed at the plaza Resort and dove with Toucan Divers. It was a nice trip. The Resort was clean and staff was attentive. The dive shop was also good. The dive masters and boat captains were very professional. The package was sold as high season but a couple of days the dive boat was almost cancelled for lack of divers. We rallied up a couple other people so the boat had at least 4 divers to leave the dock. The onsite restaurant was good. Easy for seating as well due to low season, otherwise we were told reservations were recommended.
- Victoria
We had a wonderful time at Plaza Beach Resort Bonaire, the accommodations were nice and food was plentiful and good. Diving was some of the best I have ever done and would definitely recommend that anyone who has not been go and enjoy.
- Hobson
The all-inclusive there was phenomenal! The food was outstanding, lots to choose from on the menu plus the daily specials and soups. The chef, Rashindra, and the staff are all so friendly. We had a great time with them. Drinks, snacks at the bar, everything included…can't figure out why some people wouldn't like it. Talked to some at the airport in line when we were coming back and they were "disappointed" with the Plaza…just shook my head…can't please some people no matter what! I guess the fact that the we went there twice in less than 5 months says that we loved it…and will go back again at the drop of a hat.
- John
On the trip to Plaza Resort Bonaire, May 23-30, 2009, the group had a fantastic time. Of course it was our third visit to Plaza Resort and they certainly lived up to our past experiences. It has emerged as our group's favorite destination--at least in part because of the beach diving. Our newest and most enthusiastic diver really wanted a dawn beach dive--not one we would necessarily repeat, but interesting nonetheless. Tanks were available at the pier at the end of the property at 5 am!! Two of our divers had lost bags but after several calls to American Express, they finally arrived on Monday afternoon. The only downside to that was that both bags contained dive gear! Toucan Divers, however, was very accommodating and provided rental gear at no charge for those first two days.
- K.
An awesome vacation! The staff was welcoming and went overboard to make you feel comfortable. Rooms were very large and clean. The food was some of the best I have ever tasted. Eating was buffet style but the chef cooked a specialty every evening. Diving was amazing as was the staff. They could joke with you but took your safety seriously. Some of the best dive masters ever. Our only complaint was we were charged an additional $200 on our balance and thought we had paid in full.
- Pat
Great trip...resort was fine...food was plentiful and above average quality...air travel was ok good with the exception of having to layover in Atlanta...all folks in our group had a good time...many great dives...two days fishing...hotel cooked our catch for four days...was delicious...will return.
- T.
The plaza was all right. Having an all inclusive made for a no brainier vacation. My 2 complaints were, they advertise full use of kayaks, and stand up paddle boards, they were locked up, and the 3 times I asked to use them, they said the recovery boat was broken, so I was not allowed to use them. Second problem was people smoking cigarettes all over the place, in the restaurants, on the dive boats, at the bar, it was disgusting. A no smoking policy in the restaurants and dive boats would be highly appreciated.
- J.
The resort has been upgraded. The rooms are nice. Housekeeping was good. The food has improved from last year and the restaurant is remodeled from last year. The only critical point was when the cruise ship arrived. The passengers from the cruise ship invaded the hotel and beach. Any chance for hotel guests to use water sport activities were nullified as this was reserved for the cruise passengers. We were told that they had first preference, despite our "all inclusive package". Luckily, this was just 1 day. Otherwise the stay was great!
- Stuart
The room was clean and the beds comfy, loved the bidet toilet-sink in the bathroom and the walk-in shower. I thought we would have one king bed, but instead had two queens, since we are older and larger adults, we were unable to sleep together comfortably. The air conditioner was high on the wall at the ceiling by one bed, but there was a glass panel separating that bed from the other, which blocked the cool airflow to the other bed. There was nothing fancy about the room. It was a typical looking hotel room with 2 beds, a small table/chairs, mini fridge, small TV, dresser and coffee pot with instant only coffee. Like I said, it was clean and comfy but not worth an upgraded price. Having the all-inclusive was nice to not have to worry about meals. Like many all-inclusive's, the food was OK and but got pretty monotonous. Breakfast was the same things daily, lunch pretty much too, and some theme nights were not good (such as Mexican food on a dutch island) but steak night and lobster night were good, (except the sides and desserts were always pretty much the same things all the time.) Entertainment was poor except on Friday night when a one man band played and was awesome. Diving was good. The dive employees were attentive and pleasant, with the exception of the new dive shop manager. At first he was accommodating, but once we questioned something he got angry. We wanted to know why we couldn't use the pier off of the restaurant as an entry to shore dive. He said it was unsafe. I asked how, as I had looked at it and the steps seemed fine. His response was to angrily say IT IS UNSAFE AND CLOSED! With no explanation, so we said OK and dropped that. Shore diving was difficult due to not being able to use the steps from the pier to enter the water. I was afraid of crossing the rocks from the beach in the surf having just recovered from a broken ankle, but it was our only choice unless we wanted to haul tanks and gear to a much further away pier from where our room was, so my husband Mike (who will be 70 years old in 5 weeks) had to carry my heavy equipment out over and past the rocks in the water for me so I could put it all on in waist deep water. I had to be very carefully walk over the rocks in the surf, and so fell sometimes, as did Mike. The boat captain named "Hagen" was awesome! The boat dives were fun. We did have one issue with boat diving. On most of the boat dives we had a very young and full of himself dive master nicknamed Spiderman. In an attempt to find things to impress divers, he often would lead us out on a 60 foot dive one direction, and then have us return in less than 20 feet of water so he could find things to show. He found an octopus on our last dive (we never saw it) in very shallow water in a piece of reef about 12" wide and 3-4 feet long. He couldn't get it to come out so he literally picked up the entire piece of reef and flipped it over disturbing many critters (brittle stars, etc.) out of their home. I must say we were quite appalled, but didn't say anything to anyone at the dive shop. He also on another day, abandoned 8 out of 14 divers, so one of the 8 had to surface to find the boat and direct the others to it. This dive master should be trained better in managing divers, doing reasonable dive profiles, and in protecting the reef, rather than just showing off his finds. But being that he is just a 20 year old kid, we thought it reflected more on the dive shop's lack of training of their employees. We felt the reef was healthier than in 2004 and the fish life abundant! Not much in the way of larger things to see, but we remembered that from our first visit, so weren't expecting that. There were lots of schooling fish. We did see two turtles on one dive and one small spotted eagle ray on another, both of those dives were shore dives off the beach. I think the biggest reason for not staying here again is that it was not a resort that catered to divers. For a lot of guests staying there, there were hardly any divers. Years ago the resort had lockers to store equipment, those were long gone. Thankfully they had some wheelbarrows to take our equipment from our room to the dive shop, which was a pretty long haul. It seems the resort caters more to Europeans who just want to vacation there. If we went to Bonaire again, I would want to stay at a resort there that catered more to divers so we could make lots of new diving friends, be able to communicate in English, etc. We were surprised on the morning we left the island that the hundred plus passengers flying to Houston on our flight, it appeared that 90+% were divers and many seemed acquainted with each other from the week diving there.
- Tracy
Overall I would rate Plaza Resort FAIR. Food was good, front desk staff good, housekeeping poor, diving and divemasters fair.
- John
It was all great. Rooms were fine, though there was a problem with leaking air conditioner which took several attempts to fix. The all-inclusive package was excellent and good value. The diving was great and the dive crew also. Only thing that was a bit awkward was having to shlep gear to the boat each day which was not at the same place as the lockers, etc...Not a big problem.
- Merlin
The resort and diving was very nice. My only complaints: 1. Ocean view room is very misleading, it was a pool view unless you were on the second floor (which ours was not) 2. Dessert was horrible. Stale pound cake every night 3. Most important: had to drag equipment each day to dive boat. Very labor intensive and not at all what you would/should expect.
- Corey
Now that we're back from Plaza Resort here's my trip report. Despite some of the negatives below, I'm sure we'll end up going back to Bonaire since it's an easy trip and the diving in general is nice with healthy reefs and not too many lion fish at this point. • Nice room, we asked to get switched to get away from the beach bar that they put us right in front of, and they did switch us to a better location). • Dive operation was OK. Boat ladder difficult due the top step being rather high and small dive deck • Jenny and Jackson (dive masters) were great. Jackson has won some type of dive master contest and we can see why. Once he saw that we were advanced divers, he left us alone to have dive freedom. He also fixed my high pressure hose to my gauges which had sprung a bad leak from a broken o ring and busted pin. o There was another male dive master, I did not catch his name; but he drove the boat on our 1 boat-based night dive and he was AWFUL. He said he'd put down a strobe and he did not. About 20 minutes into the night dive, my high pressure to my gauges failed and I went from 2700 PSI down to 2000 PSI in about 3 minutes! Naturally, we turned around and headed back to the boat with just our flashlights lighting the way … and found NO STROBE. We finally found a mooring line and saw the bottom of a boat (not sure that it was ours at the time since no strobe), we surfaced and thankfully it was our boat. He gave me a lecture about returning to the boat too soon before he even asked if I had a problem or tried to assist me to get back on the boat. --The problem was evident, since one of the non-divers in our little group that was on the boat could even see and hear the bubbles from my hose as we were ascending and she INSISTED that he get to the back of the boat to help me get my fins retrieved, etc. • Shore diving very difficult from Plaza to their reef. Entry points are either very rugged or very slippery or both. Shore dive is quite a haul from where the dive shop is so toting gear to the shore dive is not easy. No pier and no entry by steps. Pier has been dismantled. Entry by steps is roped off due to a broken step at the bottom. Who knows when it will be repaired. • Only 1 of 2 restaurants is open. The larger is closed for full renovation. • The manager tells us that at the end of this year, the resort will become fully all- inclusive. No more a la carte choices after that. • Would we return to Plaza? Maybe, but probably not very soon.
- Glennel and William
Plaza was OK. Room not what I wanted. Trouble with plumbing that never got fixed and AC was marginal. Food OK, service very slow. Bar was great! Dive operation was very good as was the diving.
- Stan
We loved Plaza Resort. Our room was spacious, clean, well maintained, and very conveniently located. Hotel service was superb. Staff – both hotel and dive shop - were polite and attentive. Diving was excellent. Also, shore diving at the resort was very convenient: tanks were always available, and the dive shop staff helped with any extra requests. Critters were abundant!
- W.
The diving in Bonaire is incredible and easy for people over 50! For those people who are adventurous enough to go shore diving, this is the best place to do it; so many sites, so many adventures; more diving than you could possibly do in two weeks. The coral and fish population is healthy, and if you take your time, you will see numerous creatures. The weather was perfect, not too hot. Traveling to different dive sites was easy and mostly hassle-free. We felt safe and we are looking forward to our next trip. As for the Plaza Resort… this is our second stay at the plaza. We were very happy with the resort and the service last year, and that is why we decided to stay two weeks this year. This year, the resort has turned a 180 degrees. The word is that the owner is looking for a buyer and they are doing the bare minimum to keep the resort running. Consequently, the employees are disgruntled shown by hand gestures and the obvious uncaring attitudes of the staff. Details: The room was actually an upgrade! We requested a suite at the laguna and when we checked in we were given a junior suite with pool and ocean view. It was very spacious and enjoyable. However, the room service was substandard. We know the sheets were not changed for two weeks. Housekeeping was anywhere from 9-3:00 which made it difficult to come and go in and out of our room with our dive/meal schedule. The landscaping and pool area was well cared for, but there was animal feces on the second floor walkway that was still there when we departed. The dive shop personnel was at a bare minimum; no shop inventory, no service but the air tanks were always full…a major plus!!! Breakfast was sparse and greasy, lunch was the best meal of the day with many salads, cold cuts and french fries and the food trays were mostly empty at dinner. Table service was pathetic except for the cleanup of used dishes. The Coconut Crush Bar had an employee who spent more time servicing his friends and testing most of the drinks he made. Needless to say, you were lucky to get two drinks a day. It is a good thing we are not heavy drinkers, it was just as well. The locals were allowed to use the bar/beach area and most of the seating around 5:00 cocktail hour was taken by them, and they were serviced well because they had to pay for their drinks (we think). At the end of the day, they would have to make it very attractive to come back for a two week stay.
- Paula
Our week at Plaza Beach was great! They had breakfasts ready at 7:00 for the divers. One Dive Master, "Spider" excelled at pointing out hidden gems during their dives, that I really enjoyed. A lot of construction that will add a larger Dive area and an entire section of diver-oriented rooms close to the dive shop. We truly enjoyed their beach!
- Pat & Len N.
Boat Diving with toucan was really good. A bit of a hassle moving dive equipment back and forth to the room for the shore diving.  Boats should have showers. Entry for shore diving was difficult. There should be a ramp. House reef was about as good as you can get these days. Food was really disappointing, except breakfast. Custom breakfast and croissants were the best.  Some steaks were so tough as inedible. Many dishes just were not good and choices were limited. Vegetables were generally overcooked. Food at the bar was good. Overall, food was the biggest complaint. Bathroom windows in my room were inoperable and never repaired despite my complaint. That was disappointing.  Daily maid service was good. Room was otherwise pretty nice. No showers at the beach. Inoperable. Why was that? Diving was the best part.
- Sam O.
Prices starting at:
USD $