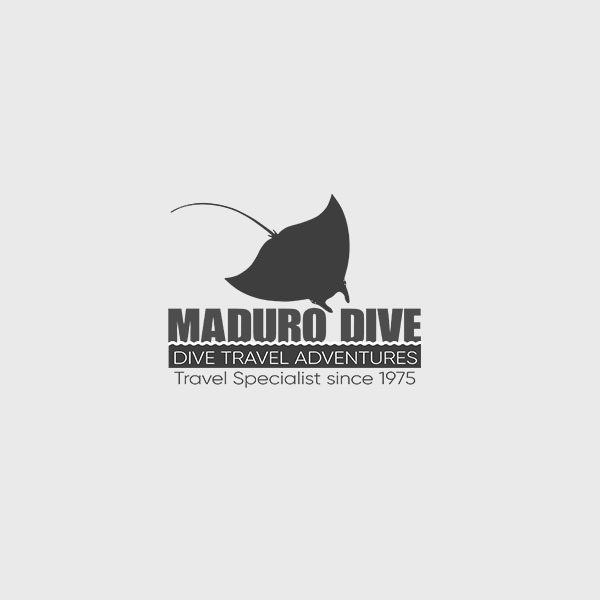 Amenities
Diving Activities
Adventure Activities
Package
Details
Resort
Details
Destination
Details
Traveler
Reviews
It was fabulous! The employees incredible! Food delicious! The diving awesome! Rooms with a view! Great entertainment! Loved loved loved the adventure to Taveuni!!!
Paradise Taveuni Resort
Scuba Diving in Fiji? Paradise Taveuni Resort is located in the middle of landscaped gardens. They have a total of 16 recently remodeled accommodations: 6 luxury oceanfront Vales and 10 luxury ocean view Bures. So, both the Bures and Vales have thatched roofs, coconut and rain tree wood interiors, and are air conditioned. The private bathrooms have adjacent outdoor lava rock gardens where showers ...

More Resort Details
The resort was very relaxing, facing the ocean towards the west so brilliant sunsets every night. Service was excellent. Dive sites and crew were helpful, took us to unique dive sites, including the infamous Great White Wall, and were safety conscientious. We were treated with a Kava ceremony and dancing one evening. The food had variety and was plentiful. There was beef on the menu, probably for Westerners, but it was a bit tough. Otherwise, everything else was unique and had a Fiji flare to it. The resort and room was clean, well kept, and things were working properly. Housekeeping visited our bure (room) twice daily. I would definitely recommend staying here.
- Annmarie
It was fabulous! The employees incredible! Food delicious! The diving awesome! Rooms with a view! Great entertainment! Loved loved loved the adventure to Taveuni!!!
- Lane
The resort was lovely and well maintained. Unfortunately, it rained 8 out of the 10 days we were there. Didn't matter as we were divers and were wet anyway. Can't control the weather. The room was a little dark as it could use a lighter color of paint and better lighting. The outside showers were great as we never used the inside one. The dive sites were almost all at Rainbow Reef which was about a 30 minute boat ride every day. There was a good amount of current on some of the sites. On Cabbage patch reef we saw a huge Manta Ray about 14 feet across. That siting made the trip. The staff were all very attentive. We had a long layover in Nadi which I would not recommend for future travelers. Great experience and saw sealife that you don't see in the Caribbean.
- Joyce
Our vacation at the appropriately named, Paradise Taveuni, was magical. Hard to believe such a remote location could offer such luxurious accommodations, first class cuisine, and the friendliest service in the world. On top of that the diving was superb. We saw species we'd never seen before. The White Wall was a marvel.
- Pat
Our dive vacation in Taveuni was great. It boggles the mind how Teri and Allan can provide such a top quality experience in such a remote location. They, and their entire staff, are the friendliest and most helpful people on earth. We had some incredible dives, like the White Wall, and even saw a hammerhead shark! 20-30 dolphins swam past the resort one morning at breakfast. I miss the spectacular sunsets. (sigh)
- Patricia
We never did tell you about our trip to Fiji… it rained… A LOT! We now know how the Garden Island of Taveuni got its name; it requires an awful lot of rain to stay so green. But despite the 24 hour-a-day downpours for 6 days straight we really had the trip of a lifetime! We got to swim with manta rays with 10 foot wingspans, we saw over a dozen nudibranchs we'd never seen before, white tip reef sharks on almost every dive, and of course the anemonefish were awesome! And we found a blue ribbon eel… we never knew they were so small! I've attached a few pictures we took during our trip to show you the splendor of the Rainbow Reef! Feel free to share them on your website if you wish. We absolutely LOVED it and would highly recommend it to anyone (but we wouldn't suggest going during the rainy season…) ? Paradise Resort was INCREDIBLE! The Fijians are truly the nicest people we've ever met, and we work at Walt Disney World!!! Alan and Terri Gortan are wonderful and their hospitality is genuinely warm and friendly!
- Mark
Had a great two week trip to Fiji both dive areas had their own vibe and special corals and creatures. Both resorts were top notch but Paradise Taveuni wins the best resort scores for such an amazing staff who felt like you visiting as special family rather than tourists. Don't miss the island village excursion after diving Rainbow Reef it is a must repeat on our list when we go back. Cabbage patch reef and the White wall are incredible! The house reef is great too with blue ribbon eels and supposed pair of Spanish dancers that we couldn't find during this trip. Cookbook diving had sunlit bonnie tops with lots of nudis, White tip and gray reef sharks and amazing fans, like 10-12' (3-4m) and great schools of rudiments, bat fish, sweet lips.. On the diving packages you might consider not diving a day to see the waterfalls and do a village visit on another top side day but we dove every day two tank and some house reef time.
- Robert F.
Prices starting at:
USD $