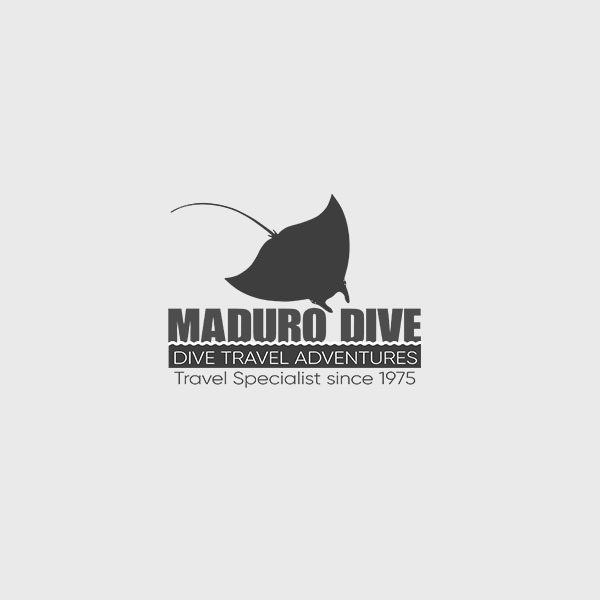 Amenities
Diving Activities
Adventure Activities
Package
Details
Resort
Details
Destination
Details
Traveler
Reviews
Our October anniversary get-aways are the best. Len dives almost every day and I enjoy a beach chair under a palm tree. Our rooms are just what we asked for and our airline flights work out perfectly. We are so fortunate that one day years ago we found Roxanne and Maduro Dive on-line.
Lions Dive Beach Resort
LionsDive Beach Resort is located on the Island of Curacao in the Caribbean ocean. This Dutch-Caribbean style scuba diving resort features 137 rooms. The rooms vary in style from apartments, suites, cabanas, and even a Penthouse. Williamstad is a five minute ride away. Enjoy our blog article on Curacao, Can We Say Choices? Lions Dive Beach Resort Ocean Encounters is the largest scuba diving scho...

More Resort Details
We had a very good time. We found the people were friendly and helpful. The resort was great as well as the dive operators. The room was nice and ample enough, with a small balcony on which we enjoyed an excellent fireworks display on the 40th (?) anniversary of the Lions Dive Resort. We especially liked that our room had a water view, which overlooked the dock used by Ocean Encounters - meaning it was close to the dive shop. Beds were always made-up daily. No problems with air conditioning or TV reception. The restaurants on the complex were good to excellent. Our only complaint was that during one of the peak dining hours, service was excruciatingly slow. But that just happened once when a very large group arriving the same time we did and, I'd guess, that could happen just about anywhere. Hotel service was great. Janis doesn't dive, but I was very happy with the Ocean Encounters dive operations. The dive masters were pros and made us feel comfortable and at ease. One of the dive masters ( I think her name is Marika) deserves mention since she had the boat laughing with her great sense of humor. I didn't see anything exceptional (besides the wonderfully colored fish and corals), but I did see a seahorse, which apparently is not often the case. I was very satisfied with my diving experience.
- Walt
Despite paying extra for and reserving an ocean view room on an upper floor, we were given a room on the first floor which could have been ocean view, but was not because there were large shrubs completely obstructing the view. We went right back to the front desk to complain and were told there wasn't an upper floor room available and also that they didn't receive the request. I showed them my travel agent confirmation and they kept saying that they didn't receive the request. They finally agreed to move us after one night. Despite asking for wash cloths repeatedly we never received any and our stay was 6 nights. We were told the cloths didn't come back from the laundry service. There were other annoyances, but these two stood out and were unresolved. I would not stay there again and would not recommend to anyone else.
- Deb
Everything went well on the trip. The diving was great. The resort was VERY nice and the food was most excellent. No problems with the flights or the transfers. The only challenge was the way they handled the room charges at meals. Of course we could eat at any of the 4 restaurants which worked out great. However, the restaurants did not handle things the same. At Hemmingway's whenever the group dined together they wanted to put all of the food items on one bill one room and then show a Full Board credit for the full amount. The other restaurants would list each food item and then have a Full Board credit for each item. This made it a bit of a challenge to figure out how much to tip. So that could have been handled better and could have been explained more clearly up front.
- Jim
I am writing to thank you so very much in your efforts of getting us the ocean view room at Lion's Dive. We ended up in a 2 bedroom APARTMENT overlooking the 50 mtr pool that overlooked the ocean! I have to say, this was the BEST vacation I have ever taken, not only was it a deal, it was beautiful there, and I was able to relax! Shuttles were provided to town as well as the grocery store,so we didn't have to rent a car and the dive shop was so accommodating and friendly, as well as the staff at the resort. The diving was FANTASTIC!! Lion's Dive is a beautiful and spectacular place and has changed a lot for the better since I was last there in 2008!
- Carol
Wanted you to know we had a great week in Curacao. It's a great property. All is well!!!! THe Nitrox was an extra $10/tank....much pricier than most places. Since all of the dives were relatively shallow, we just used air most days. One heads up for you is the hotel transfers.Taber tours was not expecting us when our flight arrived in Curacao. Thankfully, one of the other hotel vendors helped us track down the Taber Tours drivers who were there to pick up other travelers. They didn't have us on their list, but accepted our transfer voucher. They did not have us on the list to pick up for our return but they did put us on the list and came with a full-sized bus at the proper time to take the two of us to the airport. So all worked out fine, but somehow they missed getting us into the system on both transfers.
- Cindy
The resort is situated on the very best part of the island next to Mambo Beach & the Sea Aquarium. Lions Dive has everything you'd ever imagine at a high end resort but has a very laid back vibe. The dive operation is one of the best I've seen anywhere in the Caribbean with a great dive shop, superior instructors & dive masters, very safe spacious dive boats, and incredible dive sites! I travel the world but will go to Curacao at least once a year till I can't travel anymore...it's got it all...superb diving...a very nice golf course...great people watching on pristine beaches...diverse shopping...fantastic food choices...resorts with dancing & gambling....safe roads...unique site seeing vistas around the island...friendly locals and a great night life scene for those who like to party all night.
- Harry
The resort was beautiful. The food was great and having the four different restaurants was also very nice for variety through the week. The Hemingway Restaurant caused a bit of confusion when the group dined together. They insisted on putting all of the food together on one bill since we were on the meal plan and they were just going to zero it out on the bill anyway and charged to one room which then made it confusing on how to tip the staff for the meal. The dive operation was fantastic. The diving was also very good with lots of healthy marine life to see. The best complement which was expressed by everyone is that they would love to come back to Curaçao and definitely stay at Lions Dive Resort again.
- Kathy
Lions Dive was a nice resort, room was good and clean, breakfast, and lunch was good, but when you must make a reservation for dinner at Hemingways, we found this was "Absurd" we had just arrived from the airport, we did finally get seated after a 30 minute wait. We were greeted at the front desk by another couple that were checking out, that did not recommend the evening dinners at Lions Dive. Yes, we found out the food wasn't that good for the price. We did find a restaurant off property the had reasonable prices, large portions, and no waiting. The resort seemed to be Family oriented, not diver friendly resort, Ocean Encounters operation was good and boat dives were good, I only missed 2 dives because they would not let me boat dive Sunday morning boat was full and no charters in the afternoon, could not dive Friday due to flight time (24 hrs), cylinders were not available for shore dive or any other diving when dive shop was closed and had to be rented. There is another resort on the west side that we found that seems more diver friendly.
- Larry
Resort was very good - no complaints. Ocean Encounter was fantastic. We had the best dive master on our boat and he always found critters on each dive.
- Maria
Everything was wonderful... When we first got there the girl told us our breakfast was included with our group reservation, only to find out later it was not. No worries until we found out it was $20 for the buffet, wow! We did not get the ocean front views we asked for but instead got a wonderful 2 bedroom, 2 bathroom apartment. This was great, as we went to the market and purchased our food for the week and ate in a lot. The food at 2 of the restaurants was ok. Expensive and just ok. We found an awesome diner across the bridge that was outstanding! We would most defiantly go back, but for 2 weeks. From Idaho our travel took us 38 hours to get there and 26 hours to get home. To much travel for 5 days of diving.
- Marie
Our October anniversary get-aways are the best. Len dives almost every day and I enjoy a beach chair under a palm tree. Our rooms are just what we asked for and our airline flights work out perfectly. We are so fortunate that one day years ago we found Roxanne and Maduro Dive on-line.
- Nagel
Prices starting at:
USD $