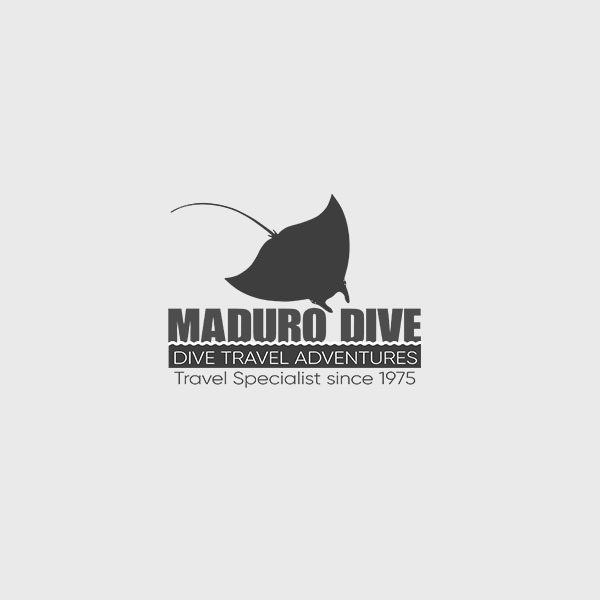 Amenities
Diving Activities
Adventure Activities
Package
Details
Resort
Details
Destination
Details
Traveler
Reviews
The trip was GREAT!!!! Everything went well, no issues…. Good flights, resort was good, food was good, diving was TERRIFIC!!!! A good time was had by all!
Divi Flamingo Beach Resort & Casino
Divi Flamingo Beach Resort & Casino offers 129 rooms in several styles on Bonaire Island in the Caribbean. The scuba diving resort is a five minute walk to downtown Kralendijk. The casino is onsite. The resort has two pools, two restaurants, and too many lounge chairs for one person to count. Both their dive boats as well as their accommodations are wheelchair accessible. Enjoy our blog articl...

More Resort Details
We had a fantastic time. The diving, as always was superb. We love everything about the dive operation. The hotel was fine. Check-in and check-out are very streamlined and efficient these days. I'm sure you know they have upgraded both pools as well as the ocean front and regular rooms. Housekeeping service is much better than it was for awhile. It is dependable and actually leaves you towels unlike a couple of years ago. Our only complaint is that they took out the wardrobe piece of furniture that held hanging clothes and had some shelves in it. Now the only clothes storage in the room now is one 3-drawer dresser and a small open rod over the room safe. They put in a desk instead of the wardrobe which, in my opinion, is a total waste although maybe they are trying to attract more business people??? Food was good. Waitstaff in both in Pure Ocean open air breakfast area and Chibi Chibi are a delight. I love them. Food service in the Chibi was fast at lunch except for one day when they were overwhelmed with lots of what appeared to be unexpected business people. We did not eat there at night except we did eat at the BBQ buffet on Saturday night before we left and it was excellent. We did learn that there is a new manager, as of last week I believe. The manager who had been there for the past couple of years who I believe was responsible for all the positive changes is gone. I hope the new one can maintain all the positive things that have happened.
- Suzanne
The trip was GREAT!!!! Everything went well, no issues.... Good flights, resort was good, food was good, diving was TERRIFIC!!!! A good time was had by all!
- Norma
I wanted to give you a trip report, especially after I said that the Divi resort in Bonaire was sliding again on service. The difference between our experience this past week and just this past January (3 months ago) was marked. As you remember, we had a reservation for 8 nights, the first night in standard room and next 7 nights in deluxe. When we arrived, Ottmar had jiggled things around so that we got into the deluxe room the first night and did not have to change rooms. So nice! Plus, they have a new Food & Beverage manager and he has that place hopping! Food was good and the service and efficiency of getting the food out, especially during the lunch rush was the best ever. We had a great experience with the resort this time so just wanted to make sure I let you know. The diving, as always, was outstanding— both in terms of the actual dives (great viz, LOTS of fish and other critters) and the always wonderful service by Serge and his team of dive masters.
- Suzanne
Bonaire was FANTASTIC! We had a GREAT TIME! Everything at the resort was good, check in was fast and efficient, they sure have improved that process. No complaints on the rooms other than they're showing their age but according to the new manager they are starting to upgrade them all in March. Diving was good as always, Serge runs a very efficient operation. We had quite a bit of rain through the week which is unusual for Bonaire. I think we only had 2 or 3 sunny days the whole week. With clouds and scattered rain the other days. Oh well, we were still on vacation and the rain did't negatively impact the diving. So all was good!
- Norma
We had a great week! Everything went off without a hitch, the flights, the diving, the resort, the weather, it was all Perfect! Several people even liked the Ocean-Front rooms better then the Time Share Units, the only drawback they are quite a bit further from the Dive Shop. The Manager, Celine was very attentive and reached out a couple of times during the week to make sure everything was going o.k. and if there were any issues. I was very surprised to hear that Serge from the Dive Operation is leaving Divi after 21 years, WOW! He is going to be a hard act to follow for anyone, they have HUGH shoes to fill to hire someone to take his place. He had that Dive Operation running like a well oiled machine, I hope things don't change for the worse with his leaving.
- Norma
The dive operation was first class, period. The dive lockers were all replaced last Fall after a hurricane hit the resort and the reef was pretty wiped out at 30 feet and above. Below that, everything was fine. No complants here. If there was anything that could be improved, it's having rooms available when the early morning flights arrive. There is a KLM flight that left just as we arrived at 6:00AM, so between that and the passengers already at the airport to depart on the plane we arrived on, the resort had plenty of empty rooms. However, they do not start cleaning until the regular shift. So everyone had to struggle to live out of suitcases all day. There was no sense or urgency by anyone at the resort to help remedy the situation. We finally were able to get a room at 4:00PM. I did meet a Dutch manager later in the week that was a get-it-done person when we had very slow service in the restaurant at lunch. Unfortunately, not much has changed here in three years.
- Frank
the vacation was absolutely wonderful! 1. The room was very good- we were in an upper level ocv and this time the a.c. vent was not on the balcony, so we got some nice use of it! 2. The service was wonderful--the staff at Divi is always so helpful and good-spirited, and warm. 3. The diving--incredible; no other word for it. 4. We saw our first rainbow parrotfish and also midnight blue parrotfish; also an ocean triggerfish. We had good luck on turtle sightings (4!) and only a few lionfish, thank goodness. we love this island and hotel! If I have one minor negative in the entire vacation it's that loooooong wait for a room to be ready after the red eye. The Divi staff got us in as soon as they could, but 2pm is a long time to sit when the plane gets in at 5a.m.
- Nancy
We had a GREAT TIME! Everything was PERFECT! The weather, sunny & hot everyday! The Diving, a flat ocean and great visibility. (I made 22 dives!!!) I got some GREAT pictures. I got an Angel fish that could be a Skin Diver Magazine Cover shot! The resort was also perfect, they upgraded the entire group! A few of us to Ocean front and the majority in the TimeShare Units. Everyone was VERY PLEASED! They remodeled all the rooms, they are all very nice! They only issue we had all week and it was one we anticipated was the fact that it took quite awhile on Saturday for everyone to get their rooms. They all knew that would be the case but no matter how you try to prepare people when they're tired and cranky from an all night flight, their mood gets the best of them. The resort was full so they had to wait for many people to check out at 12:30, then the rooms had to be cleaned and prepared for us. Some people didn't get a room until around 3:00. I talked to the front desk several times throughout the week and smoothed everything over. A solution would be to have everyone book an extra night (Friday) and that way when they arrive their room would be waiting. For an extra amount you get a room as soon as you get there. Norma
- Norma
I had a great time. The staff at Divi continues to amaze me with their friendliness. I saw so many people there (Americans and Dutch alike) who don't even talk to their servers at meal time. I don't understand that. Housekeeping is cleaning every other day. I did see my next door neighbor had a "please clean this room" sign hanging from the doorknob on one of the off days and I did see the cleaning crew there later that day. I am somewhat famous among my friends for not realizing there is a refrigerator in my hotel rooms. Same story here - it was cleverly disguised as part of the writing desk and I didn't realize it until Thursday. I could have saved myself from drinking some really bad Divi prosecco by knowing that and going to the grocery store and buying the good stuff! The resort had its own testing facility. There was a poster in the lobby with a QR code you could scan that would take you to the website where you could make your reservation for testing. Very convenient. The only unsatisfactory part of the trip were the airport transfers. When I arrived, there were 2 people with Divi signs but they were for the dive groups. I was told that the individual picking up guests not part of dive groups had already been there and left. After a lot of confusion and some calls to Divi, I was told I could get on one of the dive group's buses. Not sure why the people at Divi wouldn't have asked me to catch a taxi and reimburse when I arrive. Had the opposite happen when I left. Nella (?) was the customer service manager at the resort. She heard of my issues with getting to the resort and promised me that the return would be taken care of and a taxi would be called. I saw her while I was in the lobby waiting for the taxi and she said the same thing - the taxi driver would pick me up at noon. The buses for the dive groups came, loaded up, and left. At 12:15, I asked Nella about my taxi. She went inside and was told that someone had arranged for me to go on the bus with the dive groups. Unfortunately, no one told me. So, no taxi. Luckily, she ran to the last bus that had just shut its doors and was starting to leave and was able to stop it. Other than that, diving was good and the resort staff and room were great.
- Becky
This was our 15th visit to Divi Flamingo, and our week did not disappoint! It started with a warm welcome by reception at the resort, the newly remodeled timeshare units are terrific, the resort was in pristine condition! The Divi dive operation is top- notch and our DiveMasters for the week Denise & Ruud were knowledgeable, helpful and a lot of FUN! It was a perfect week of diving, relaxation and fun in the sun! Can't wait to return!
- Norma C.
We had a wonderful stay at Divi Flamingo. Hotel staff was friendly and accommodating.
- Teri C.
This was our 9th time we dove at the Divi and again we were not disappointed.  The diving was great:  easy diving and lots to see (turtles, eels, seahorses, tarpin, rays, etc.).  Divi Dive operation was very professional and helpful.  We did all boat dives with several dives including night dives right from the resort.  We met Orlando (dive master) whom we had met years before and it was good to see him again.  We ate at the Chibi Chibi restaurant most of the time and the food and service was excellent.  (Mahi mahi was fantastic.)  Our room was very nice and maid service always did a good job.  The biggest concern about the room was the shower.  The water temperature was usually cool and not very hot.  The weather was extremely hot and consequently after diving, we did very little other than to stay at the resort.  I am 77 years of age and have been diving for over 35 years.  Hopefully my age and arthritis won't keep me from continuing an activity I really love.
- Jim S.
Prices starting at:
USD $