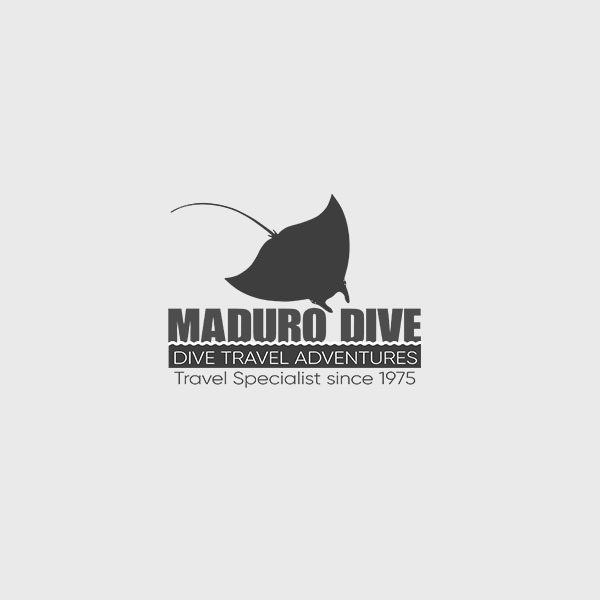 Amenities
Diving Activities
Adventure Activities
Package
Details
Resort
Details
Destination
Details
Traveler
Reviews
Caribbean Club continues to be a very nice and quiet resort. Accommodations are clean and comfortable. The two bedroom cottages by the pool overlook the ocean and are quite nice for two couples. Breakfast buffet is very convenient and has a good variety of good food. Did not eat dinner at the resort because of the number of very good restaurants on the island.
Caribbean Club Bonaire
Caribbean Club Bonaire is located just north of the town of Kralendijk in Bonaire. Or as the locals say, located on the foothills in the middle of nature. They have 39 scuba diving units with private bathrooms, air conditioning, and kitchens. The studios have smaller kitchens, Deluxe 2-bedroom cottages have larger kitchens, and the subject of cooking never seems to be the main topic at the Honeymo...

More Resort Details
I had a good experience on Bonaire from 8-2-13 to 8-10-13. I stayed at the Caribbean Club Bonaire and took advanced courses from Pepe (Jose Bernal Rodriguez) finishing with nitrox cert and advanced diver. I absolutely loved the room #110, but didn't enjoy the evening I returned from diving and found the shower non-functioning. The hour was late and the staff in the bar was pretty clueless as to how to proceed. The maintenance man investigated it the next day and, while he couldn't pinpoint the problem, the shower worked. The staff at the bar/restaurant was casual and friendly and I enjoyed interacting with them. I found the food there to be very good but also very limited to things I could pass on or make myself. I came to the bar for the weekend barbeque expecting to have a free rum drink as advertised in the promotion. Because I arrived around 6:30 or 6:45, the bartender would not serve me a free drink, claiming that I had to redeem that during happy hour - ending at 6pm. This condition appeared nowhere that I could find. The pools were wonderful and private. The alcohol was quite expensive, as expected and the morning buffet was, again, as expected, good if you are starving and adequate for a regular fuel-up before instruction or diving. The variety was good and this kept me from getting burned out on it. The staff there was more than willing to give me directions and info on their favorite restaurants in town. This was one of the best parts of my experience there as the food in town was excellent as recommended. The dive shop doubled as the resort office in most cases except when it was closed which was a slight inconvenience at times. I found the dive masters there to be helpful and on target when it came to diving matters. The truck I rented had no air conditioning and when I pointed it out to one of the staff there, he looked it over and showed me a dashboard control that he thought corrected the problem, but it did not. I mentioned it again in hopes of acquiring a replacement vehicle (there seemed to be hundreds of these crew cabs around at all times) but this did not materialize. As for diving Bonaire, I have little to compare it to, but was impressed by the way the entire island is set up to accommodate divers and the consistently spectacular underwater beauty. Several visits to the main Buddy's dive center and Buddy's dock did not convince me that the conveniences and services there were necessarily better than CCB, but I could understand how the scene at the main Buddy's resort would appeal to those seeking a larger, busier and more social place to stay. I preferred the quiet and uncrowded CCB. The classroom there was fine; large and conveniently located next to the bar/restaurant. The instruction was good, but as a long-time teacher both in the academic classroom and the out-of-doors, I believe that the dive instructor was a fine guide, an excellent diver, a knowledgeable individual regarding scuba in general and Bonaire's dive sites in particular, and a 4 out of 5 teacher. For all his great qualities, he could have been a tad more patient, but I enjoyed working and diving with him. The drive-through tank system is wonderful and easy as well as a ridiculous deal as, after my training, I dove off-shore a fair amount with two acquaintances from the US. The boat dives were another matter, entirely. I had some issue with the meeting place for the first of my 4 boat dives (I paid for 6 but could only manage 4 due to the timing and sign-up system) as the boat or location changed while I was sitting on the dock waiting. My name was called from afar and I had to take my gear to another launch spot on the dock and being the last to be located, boarded apologizing to those already checked on. I signed up on time, checked the board for dock launch location, assembled my gear and waited, only to learn that it had changed, making me out to look a bit foolish as I boarded last, seeming to be just late. Which I was not. As for the general nature of the experience on board with regard to the tour operators - boat captains and dive masters - they were quite good, engaging, kind, helpful and so forth. They seemed, however, unwilling to travel by water very far to sites inaccessible by land. They claimed the boat ride time was too great and they angled consistently for sites one could just have easily driven to and accessed from shore, with the exception of one Klein Bonaire site. As an experience on board and underwater, they were crowded, hectic, and not very enjoyable. Diving in a large (10-15 divers) group is not my cup and I will avoid it judiciously in the future; at least on Bonaire where the shore diving is so fantastic and easy and there is really little point to boat diving. Most of my diving friends had warned me that this would be the case but I was traveling solo as a bit of a beginner and had few contacts with prospective dive partners, so I felt the need to venture out on supervised boat dives to build my knowledge and confidence and to have continuing instruction with regard to the numerous dive sites on Bonaire. I would return to Bonaire in a heartbeat. The diving is world-class, easy, inexpensive and convenient. The food is exceptional and the island relatively easy to navigate. I am not sure if I would book CCB or Buddys main resort. Probably NOT Divi Flamingo as it is a casino and I have little interest in such things. I did like the relative seclusion of CCB but it depends, I suppose, on whom I next travel with.
- Hal
The Caribbean Club was a very nice facility and great value. Studio with balcony and luxurious bathroom, 3 pools, lovely view of the ocean, generous buffet and very good service, quiet, convenient to good restaurants, fairly good birdwatching in area. We did not dive or snorkel. Guess we missed the best part of Bonaire, but it was an enjoyable stay.
- Fred
The accommodations were ok. Although, one of our group members had several items missing from their room including liquor and an underwater camera. Someone has sticky fingers. There could have been more information about the dive sites. Diving was good. The food was ok. Value priced.
- Daine
Caribbean Club was a bargain for the price, it was nice not having to deal with a car rental agency. We were picked up at the airport by a private taxi and our double cabin pickup truck was at the resort ready to go. The resort has no direct water access, but dive site "Oil Slick" was only a minute away. The dive shop was well equipped and our package included free nitrox. All of the staff was very friendly and helpful. The resort attracted an older crowd, which was fine with us. Bonaire is all about shore diving and we did not sign up for any boat dives, No need to. The visibility was about 80-100 feet and water temp was 80 degrees. The reefs were just as beautiful as our first visit in 1994. The only downside was that windows in our unit did not open. There was a large veranda, but it was buggy at night. The living room was very big, but did not have AC and was too hot. The AC in the bedroom was on a 30 minute timer. We had to keep resetting it all night long.
- Tim
Our trip to Bonaire was wonderful as usual. All the arrangements worked flawlessly. The Penthouse (room 102) at Caribbean Club was perfect for us! Great view, although doing 4 dives a day didn't afford us much time to relax on the balcony. We only used the restaurant for daily breakfast and for one lunch. It was very good and the staff very friendly and accommodating. Diving was great! We did the usual shore dives Sunday through Thursday. Visibility was even better than normal. But the best thing we did was do the East Coast Divers trip on Friday morning. Two boat dives on the wild side. Saw too many big creatures to keep count (Eagle Rays, Sting Rays, Tarpon, and Turtles). I definitely recommend this operation and these dives to everyone. We will definitely do this every trip from now on.
- Russ
The Bonaire trip was great as usual. Caribbean Club remains very nice and quiet. Only complaint about them is that we could rarely get internet; but it was vacation and only prevented us from posting pictures in Facebook etc. We saw a first for us at Bonaire - a 6' manta ray swam right above us at Tolo! Also saw a frog fish at the Cliffs, an octopus at Bari's reef and many green moray eels and turtles and the usual millions of fish.
- Russ
Caribbean Club continues to be a very nice and quiet resort. Accommodations are clean and comfortable. The two bedroom cottages by the pool overlook the ocean and are quite nice for two couples. Breakfast buffet is very convenient and has a good variety of good food. Did not eat dinner at the resort because of the number of very good restaurants on the island.
- Russ
Prices starting at:
USD $