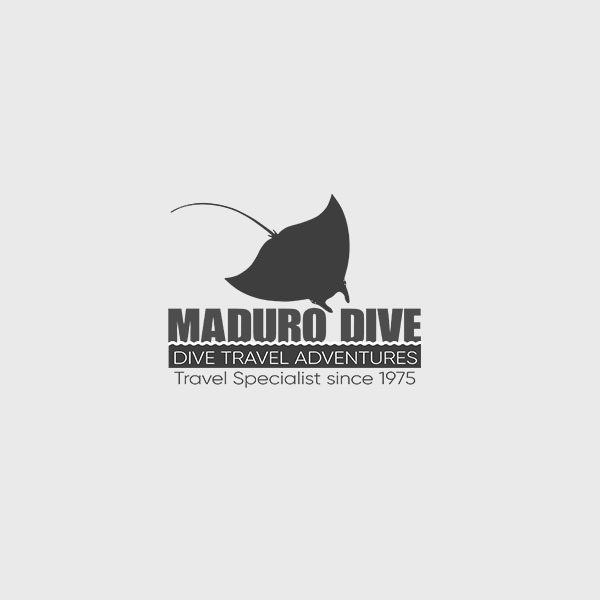 Amenities
Diving Activities
Adventure Activities
Package
Details
Resort
Details
Destination
Details
Traveler
Reviews
The trip went very smooth and was a great success. Hotel was superb and diving was great. Very friendly people and lovely island.
True Blue Bay Resort & Marina
True Blue Bay Resort & Marina is located in St. George, Grenada. Besides scuba diving, they have 70 rooms and most have full kitchens. From a Villa with a private plunge pool, Tower suite, Honeybee suite, to several style of rooms, there is something to fit everyone's needs. Grenada is called the ultimate sensory destination. Enjoy our blog article on Grenada: Shipwrecks, Spice, and Beac...

More Resort Details
A very nice resort with friendly and very accommodating staff. They serve a great breakfast, the restaurant is on the water which serves a diversified menu using local food. The dive center has friendly and professional staff which is conveniently located on the resort. Very relaxing vacation, bonus, they have a SPA and give amazing massages!
- Francosie
The trip went very smooth and was a great success. Hotel was superb and diving was great. Very friendly people and lovely island.
- Shelley
True Blue Bay Resort was very good for Divers. Aquanaut Divers was an exceptional dive operation. The Resorts restaurants, especially Dodgy Dock was a huge disappointment. Poor Service, over priced, extremely long wait times for food. Staff and Management that just didn't care. Activities at Restaurant and Resort were very confusing and often not as Advertised. Very Sad. Dive Operator = 5 Stars! Resort = 1.5 Stars!
- Michael
We had a great time. The diving was good but the visibility was not that great. Could only see about 40 to 50 feet. Enjoyed the wreck dives. We did see a little bit of everything. Sea horses, octopus, sharks, eels, sting rays. The Resort was great, along with the people and the food. Would recommend to any one.
- Walter
• Room was nice and comfortable with air-condition and great shower. Service at the hotel excellent. • Dive operator beyond excellent. They were so nice and helpful in everything. We had a package for 5 days with 10 dives. Decided to do dives on last day also and the dives were adapted to a safe level of depth since we were flying the next day. Also went on a night dive with one of the dive masters from the shore one evening. • Lots of interesting critters underwater, but was also impressed with the wrecks and underwater sculptures. The only disappointment was that the True Blue Resort is away from town and way too far to walk. We solved that problem by renting a car and toured the entire island in our week there. Took off every afternoon after diving and saw just about everything on the island. My favorite land parts were a hike through the rainforest (with a guide we met by accident) to the Seven Sister Falls where we swam and our visit to one of the Forts on the hill. The view and sunset from there were fabulous. The people in Grenada were all unbelievably kind and friendly. We felt safe everywhere we went. We gave a ride to two hitch hiking women from the north of the island all the way to the south where our hotel was since they lived close to our destination. We were in the car with them for about 3 hours and learned so much about the cultural of the people.
- Jennifer
I just got back from my trip to Grenada. Once again you found a terrific place for me! The resort was really nice; the décor was so colorful and whimsical, and the service was quite good. The dive shop (Aquanauts) was also very helpful and the dive masters and boats/equipment were good. My only disappointment with Grenada was that the good hiking and biking trails were a 45 minute to hour-long taxi ride away, and the famous hikes (e.g. to 7 Sisters Falls) weren't as long and rigorous as I like.
- Tony
Accommodations:  large clean rooms, large bathrooms, a bonus with stove top, microwave and refrigerator. Pool was within 10 steps from the porch.  Air conditioning and fan work great. The entire resort was clean, well kept, no litter. Food is plentiful and tasty. The only downside is the service in restaurant is very slow. Bar service is good. Amenities: good quality soaps and lotions. Plush towels. Soft sheets.  Ground transfers were easy! We were on storm watch. A tropical depression/hurricane was headed towards Grenada. Aquanauts altered the dive schedule to accommodate dives. Due to storm, the visibility was only 20 to 30 feet. However, we saw some great creatures. We had FOUR frogfish on one dive, 2 seahorses on one dive, one seahorse on another. Mating octopus. Baby octopus, Baby nurse shark, baby sting ray. Great wrecks!
- Gale C.
We really enjoyed True Blue Bay and Aquanauts and look forward to returning in the near future. True Blue Bay Boutique Resort is nice, clean and staff is friendly. The Aquanauts crew are fantastic and the diving in Grenada is at the top of all my trips.
- Dwight T.
Prices starting at:
USD $