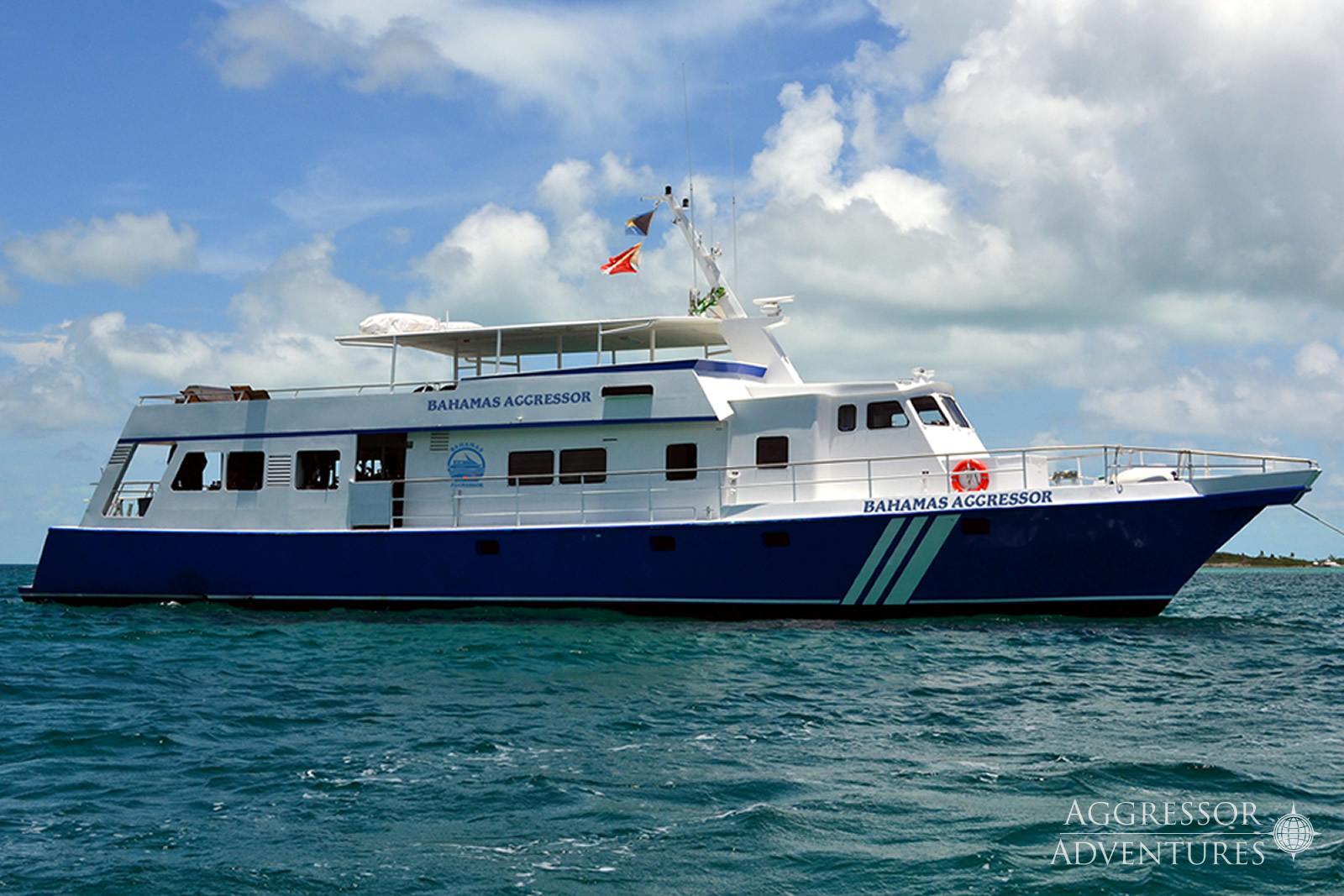 Diving Activities
Great White/Hammerhead/Tiger Sharks
Nitrox
Wall Diving
Whale Migration
Whale Shark
Wreck Diving
See More Diving Activities
Package
Details
Liveaboard
Details
Destination
Details
Traveler
Reviews
Pay for 7 Nights Stay for 10 Nights – Save $1326!
10 Nights' accommodations (Double Occupancy), All Meals (Except Friday Night Dinner Depending on Itinerary), Snacks, Non-Alcoholic Beverages, Local Beer and Wine and an Average of 27 Dives (4 to 5 Dives per Day Depending on Weather and Itinerary) (Not Included Transfers, Port/Park Fees, Fuel Surcharges and Government Taxes When Applicable)
Travel Periods:
Sep. 03 – 13, 2022
Sep. 14 – 24, 2022
Price and Room Selections:
$3095 Quad Cabin
$3295 Deluxe Cabin
Expires at 2:00pm on Wednesday September 14th, 2022
Bahamas Aggressor
Bahamas Aggressor is a scuba diving liveaboard yacht based out of Nassau, Bahamas. So, they have 5 deluxe guest cabins that feature a double bed with a single bunk above, and one quad cabin that offers 4 single (double bunk style) beds, which is great if you have a family or 4 close friends. All together, the vessel can accommodate a group of up to 14 guests with 5 crew members. Each cabin has an ...

More Liveaboard Details
Bahamas
The Bahamas is comprised of over 2,700 islands, rocks and cays formed from coral reefs. Here, scuba diving is accessible from 2200 coastline miles on the Atlantic Ocean. It's an ecological oasis with exceedingly clear water. There are over 1,000 fish, coral, invertebrate and crustacean species. Earlier settlers were the Lucayans, Tainos and Arawak people. Spanish explorers first came to the isla...

More Destination Details
Prices starting at:
USD $ 3095
Book By:
September 14, 2022