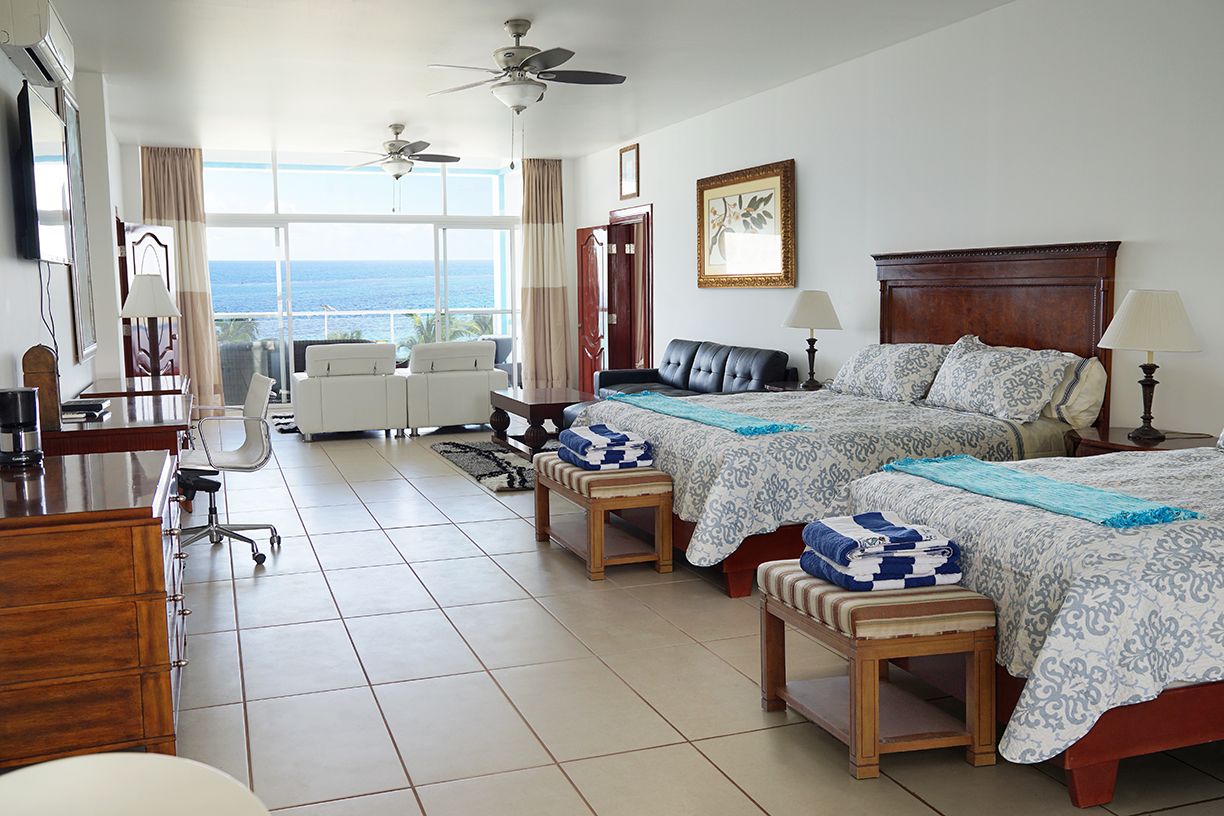 Diving Activities
Drift Diving
Great White/Hammerhead/Tiger Sharks
Macro Life
Nitrox
Wall Diving
Whale Shark
Wreck Diving
See More Diving Activities
Package
Details
Resort
Details
Destination
Details
Traveler
Reviews
7 Nights' accommodations (Double Occupancy), Scheduled Round Trip Land and Boat Transfers from Belize City (Saturday to Saturday), Welcome Cocktail and Orientation Upon Arrival, 3 Meals Daily, Coffee/Tea and Juice, Free Wi-Fi, 2 – 3 Boat Dives per Day (15 Dive Total), Weights, Tanks, and Belts, Use of Kayaks and Stand-Up Paddle Boards (Not Included Alcohol and Non-Alcoholic Beverages, Marine Park Fees, Government Taxes)
Travel Period: Jul. 12 – Nov. 30, 2023
Price: $2799
Expires at 2:00pm on Monday November 20th, 2023
Belize Dive Haven
Belize Dive Haven Resort & Marina is a scuba diving resort located some 30 miles from the mainland. The have 96 accommodations on the southern end of Turneffe Atoll.  It's located on 47 acres of private land and a mere 22 miles from the Great Blue Hole. Rooms have a balcony with view and either a king or 2 queen beds with AC, in room refrigerator, TV, and available wifi. There is also 24/7 ...

More Resort Details
Belize
Belize is located on the northeastern coast of Central America. Its Barrier Reef is the second largest in the world, As a result, scuba diving is a main appeal. Especially, with 600 fish, 350 mollusk, 74 hard and 36 soft coral species. More than 200 subtropical islands dot its turquoise waters and the Great Blue Hole, a site made famous by Jacques Cousteau, is a geological wonder. Mostly covered b...

More Destination Details
Martine M.
Back from paradise. Upon arriving at the resort, Naomi (manager) told me the news that I would be the only client of the resort for the week. Special thanks to Danroy (divemaster), Johnathan (captain). Also to Shawn Waight (Front desk), Rangel (waiter) and Brian (cook). All for ME! I was treated as a queen. A very special situation. It happens once in a life time! Despite the waves and the strong winds, I was able to dive every day. Being the only diver, I had all the help needed to grip the ladder and climb on the boat safely. Danroy and Johnathan were my bests. My hero's! I had such a great time, except with those mosquitos...I still have red marks on my legs from a week ago bites. LOL! Since the hotel has been closed for months during pandemic, it needs a fixing and refreshing here and there, but everybody was so nice, and friendly. Food and service was fantastic. The pool (150 feet long) is truly gorgeous!

Prices starting at:
USD $ 2799
Book By:
November 20, 2023