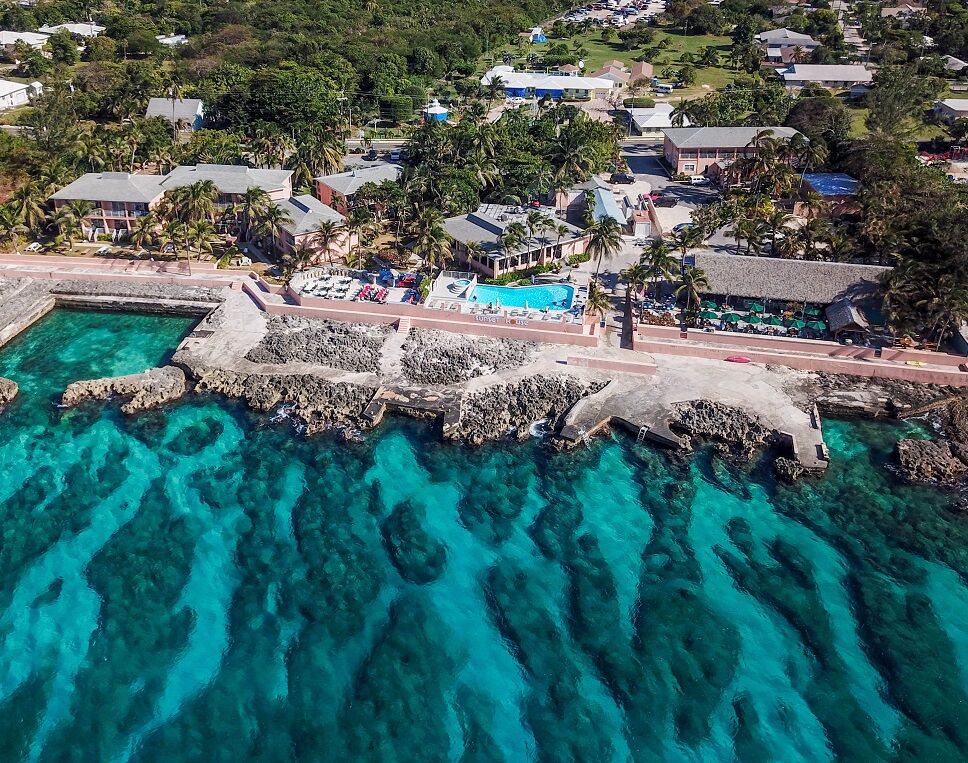 Package
Details
Resort
Details
Destination
Details
Traveler
Reviews
7 Nights' accommodations, Round Trip Airport Transfers, Welcome Drink and Gift, Daily Breakfast, 5 Days of 2 Tank Boat Dives, Twice Daily Complimentary Shuttle to George Town and Complimentary Shuttle to Smiths Cove Beach, Government Taxes and Hotel Service Charges
Travel Period: Jul. 14 – Dec. 15, 2023
Price and Room Selections:
$1980 Courtyard (Double Occupancy)
$1699 Courtyard (Triple Occupancy)
$1559 Courtyard (Quad Occupancy)
$2821 Courtyard (Single Occupancy)
$2213 Ocean View (Double Occupancy)
$1855 Ocean View (Triple Occupancy)
$1676 Ocean View (Quad Occupancy)
$3289 Ocean View (Single Occupancy)
$2317 Suite (Double Occupancy)
$1924 Suite (Triple Occupancy)
$1728 Suite (Quad Occupancy)
$3497 Suite (Single Occupancy)
$2447 Apartment (Double Occupancy)
$2011 Apartment (Triple Occupancy)
$1792 Apartment (Quad Occupancy)
$3756 Apartment (Single Occupancy)
Expires at 2:00pm on Tuesday December 5th, 2023
Sunset House
Sunset House is a scuba diving resort in Grand Cayman and about  1.2km from downtown George Town. This is a boutique resort with 36 rooms and four different room styles. The father of Cayman's recreational diving, Bob Soto, was asked to take guests out diving. More importantly, he taught a 12 year old named Adrian how to dive. As a result, Sunset Divers, the onsite dive center, was first opened i...

More Resort Details
Cayman Islands
The Cayman Islands encompasses 3 islands in the western Caribbean Sea. Above all known for scuba diving and beaches.  Each island, Grand Cayman, Cayman Brac and Little Cayman, is home to diverse experiences. DIVING CAYMAN ISLANDS Grand Cayman - The largest island and one of the Caribbean's top scuba diving destinations boasts over 500 fish species. Grand Cayman has nearly perfect year-round wea...

More Destination Details
Cynthia
We had a great time during Pirates Week in November. Sunset House hosted an underwater treasure hunt for scuba divers and snorkeling youngsters. I participated with my 9 year old grandson in the saltwater pool and he found a silver coin and won a great prize. What fun for us both. Dining at Sea Harvest was the best - as was spending time eating outside at My Bar. Diving was great- saw a 6' green moray eel swimming in front of us. Spent time at Smith's Cove, only a 13 minute walk from Sunset House. Snorkeling and picnicking was excellent there. An excellent dive vacation with beautiful sunsets and wonderful people. We love the Cayman Islands.

Andi
Sunset House Grand Cayman was ok but I would not go back. Diving was good on 4 dives but not so good on the other 4. Room accommodations were in need of updating. Food was sub par and expensive. Island really caters to cruise ships. 4 or 5 a day in town. $20 cab ride to town and back. Sunset shuttle only from 2-6 and walking was very unsafe since there Are No sidewalks for most of the walk to town. We won't go back. I'll take Bonaire anytime.

Grigsby
Stayed at Sunset House at Grand Cayman. Had a great room. Shore diving was awesome as well as the boat diving. Our kids room was different and could use a little updating and I understand they are in the process of doing. Emma took GREAT care of us. The dive operation was first rate and took us on some great, great dives.

Maresca
Sunset House was passable, but not great. Rooms were clean and beds were Ok. However no hot water for showers, at best it was lukewarm. Diving was excellent..

Bob
The resort was good, rooms were fine - plenty large, good furnishings, well laid out for divers. Service ashore was quite good, especially the restaurant staff. The food was excellent. The divemasters were knowledgeable and accommodating. My oldest client was 81 - and he only missed one dive all week; I'm 69 and none of us are 'spring chickens' so a little assistance was required, which was given freely. Good critters - lion fish, pipe fish, drums, barracuda, sting & eagle rays, morays, parrots, puffers, turtles, lobster, etc. Sorry, no photos this trip. (I'm not bad - had several published over the years, but this wasn't the trip for that. Everyone had a great time, and I consider the trip an unqualified success.

Jeanine
Just wanted to let you know that we had a great trip to Grand Cayman! Sunset House was a wonderful place to stay, and nicely located on the island. Our boys dove every day (12 dives in all) and had a great time. We all went on the stingray city dive/snorkel trip, and that was fun. The dive operation was very good, maybe a notch less than what we experienced in other resorts. But the quality of food at Sunset House, and the island in general, was excellent! All in all, it was really great; the weather was also perfect - no storms, just lots of humid, tropical weather!

D.
We got our room 11PM. BUT, A WONDERFUL ROOM. Great location,clean,balcony with a view. Housekeeping,excellent. Breakfasts were very good,with prompt,friendly waiters. Dee and her husband,plus all who worked the front desk were extremely helpful. The dive staff(we snorkel) were accomodating and helpful to us. THE BEACH BAR AND RESTAURANT where we ate ALL of our meals wonderful....Only drawback, 2 waitresses were a bit rude at first, but something happened half way through our stay and they became warmer. Food was an 8 to 10 scale GOOD. The pool was clean and a great place to gather and spend the day. I saw 2 hawksbill turtles and 2 rays in 7 days. The house reef was a dissapointment. I snorkeled out to the Mermaid and if I saw 10 fish it was a lot. Sorry to say not much activity fish wise. We would stay again.

Prices starting at:
USD $ 1559
Book By:
December 05, 2023