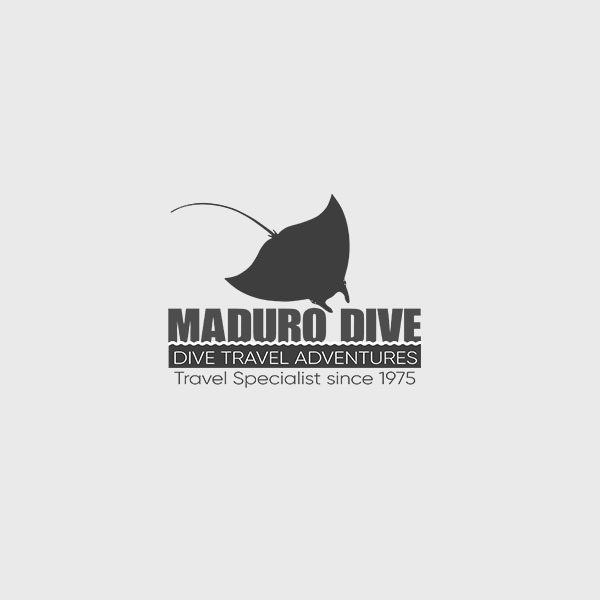 Amenities
Diving Activities
Adventure Activities
Package
Details
Resort
Details
Destination
Details
Traveler
Reviews
The dive operation was top notch plus they set up dinner for us every night!
The hotel was incredible. The owner and his wife worked all day long with their employees to provide us with the best service! Juliana's is the best!
Juliana's Hotel
Juliana's Hotel is located in the town of Windwardside on Saba Island. This scuba diving island is east of Puerto Rico and the US Virgin Islands, northwest of St. Kitts and Nevis, or southwest of St. Maarten/St. Marten. The resort has 14 accommodations. So, they have 3 cottages, 2 suites, 6 ocean view rooms, and 3 garden view rooms. Some of the accommodations have kitchenettes. At Juliana's Hotel,...

More Resort Details
We stayed at Juliana's hotel and dove with Sea Saba. Both operations were quite competent and responded to requests quickly and cheerfully. The dive operation made dinner reservations for us every day. We usually had no more than four to six divers on a 42 foot boat and the operation was careful to keep newbies and once-a-year divers off the more challenging sites. Gear is kept on the boat during the week in numbered mesh bags. There are also suit hangers with the same number. Adding additional dives and even getting a lunch delivered to the boat was very easy. The biggest drawback was poor viz due to a plankton bloom. Most of the week it was around 40' where you would normally expect 100'. Saba has replaced Bonaire as my favorite even though there is no shore diving.
- R.
Juliana's was a great hotel and food was great. They don't serve dinner in low season, but there were various other restaurants around town. Dive operation was professional and was not crowded. Saba's fish and coral was in great shape - probably as good as anything I have seen in the Caribbean. They had some interesting dives - saw Caribbean reef sharks, frog fish, large southern stingray at a cleaning station, seahorses, various nudibranch/slugs, large jacks. We hiked on our "off" day. Not a lot to do other than that (i.e. for non-divers).
- Bryan
Win and Johana, the proprietors of Juliana's could not have been more gracious, kind, friendly and helpful. Their staff is just as gracious and friendly and we really enjoyed our week at Julianas. The happy hour every day was a real treat and they always had good suggestions for dinner and lunch. Seems Saba, our Dive shop arranged by Debra Nielsen at Madurao Travel arranged for us to be picked up and dropped off daily right at the hotel which made scuba diving easy. The dive staff was great and you will not regret spending a week diving and sightseeing In Saba. The airlines changed our flights and Debra Nielsen with Maduro helped us with our itinerary to make sure that we made all our connections. We loved our trip to Saba. It is a beautiful hidden gem in the middle of nowhere.
- Molly
In the slow season, my vacations feel more like vacations. The slight downside for Windwardside, Saba is that fewer restaurants are open fewer nights, but I didn't miss a dinner and enjoyed all but one. My favorites are Chez Bubba (pricey) and The Hideaway, which will be under new management beginning in December (previously handled the dinner meal at Juliana's Tropics Cafe). Juliana's continues renovation; 3 of the 6 oceanview rooms were unavailable; and I was graciously accorded an upgrade to Lily Pond Cottage next door, from which I continued to enjoy a delicious oceanview breakfast (and a bag lunch for the boat). SeaSaba continues to be an all-service, full-service, really well-run operation, which I continue to appreciate and admire.
- Daniel
Julianna's rooms have been updated and are so nice!! Everyone at Julianna's is always so accommodating and helpful! As always the food is great too! Sea Saba employees were also very accommodating and helpful especially when they moved us to the other boat as the diesel fumes were making me "hurl" everyday. We also got put on an afternoon dive the first day which after 4 years of diving there our schedule has always been to check in the day we get there and dive the next am. My email had changed but we could have been contacted thru other means. A good trip but could have been better!
- Joan
Just a quick note to Sea Saba and Juliana's resort in Saba. The resort is 4+star in kindness and food and taking care of ever whim you might have (the owners name is Whim..get it?). Sea Sabe was on top of their game and made sure all our equipment was rinsed and set up everyday for diving. Some days we did two dives a day some 3, it was perfect. The dive staff made sure everyone was comfortable and they had a great knowledge of the dive sites and made sure all were involved. The island is a must see and very relaxing, no cruse ships no crowds..perfect! We be taking a group trip to this unspoiled queen of a trip.
- Skip
The dive operation was top notch plus they set up dinner for us every night! The hotel was incredible. The owner and his wife worked all day long with their employees to provide us with the best service! Juliana's is the best!
- Robert R.
Prices starting at:
USD $