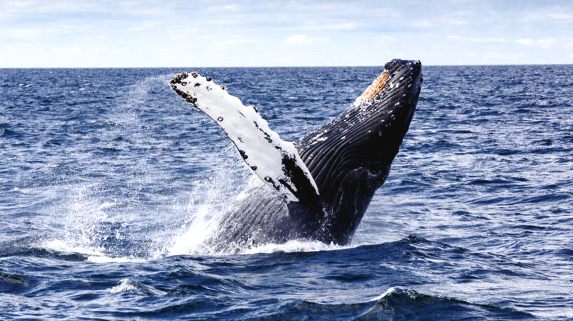 Package
Details
Resort
Details
Destination
Details
Traveler
Reviews
1 Free Night!
7 Nights' accommodations, Round Trip Airport Transfers, Daily Breakfast, 5 Days of 2 Tank Diving, Complimentary Unlimited Shore Diving, Afternoon Tours: Waterfari (Trafalgar & Titou Gorge), Marine Park Fees, All Taxes and Charges
Travel Period: Aug. 23, 2023 – Dec. 31, 2024
Price and Room Selections:
$1662 Fort Mountain (Double Occupancy)
$2256 Fort Mountain (Single Occupancy)
$1698 Fort Ocean (Double Occupancy)
$2328 Fort Ocean (Single Occupancy)
$1723 Oceanfront (Double Occupancy)
$2378 Ocean Front (Single Occupancy)
$1625 Ocean Front (Triple Occupancy)
$1824 Deluxe Ocean Front (Double Occupancy)
$2580 Deluxe Ocean Front (Single Occupancy)
$1692 Deluxe Ocean Front (Triple Occupancy)
Expires at 2:00pm on Tuesday April 30th, 2024
Fort Young Hotel
Fort Young Hotel is located in Saint George Parish in Roseau, Dominica. This scuba diving hotel has 73 air-conditioned rooms with balconies or patios. The newer rooms have ocean views, the Fort Rooms are in the original Fort area, but modern and updated multiple times since 1699. Enjoy our blog article on Dominica The Nature Island. Fort Young Hotel Diving The onsite scuba diving retail shop wor...

More Resort Details
Dominica
Dominica is a mountainous Caribbean country located in the Lesser Antilles. Pristine reefs mean rewarding scuba diving. Also known as "The Nature Island" due to its lush varied flora, fauna and rain forests. There are extensive protected national parks. As a result, it has 365 rivers, streams and multiple waterfalls. Lava craters from volcanic peaks create lakes. Here you'll find Boiling Lake,...

More Destination Details
Scott
Fort Young Hotel is a very nice resort and we had a wonderful time staying there. We all were not thrilled, however, with the system Buddy Dive (located within resort) managed divers' gear placement on the boat. They have very nice drying rooms and plenty of hangers for BC's and wetsuits, plentiful rinse tanks, wonderful dive masters. But their system to place divers' equipment on the two different boats is very confusing and often times leads to having your gear end up on the wrong boat. They do a check of each diver's gear before heading out, but it is disconcerting to not have all your gear readily on the boat when that is what you've been told will happen. Two different colors of Individual, numbered mesh bags for each person's gear would be ideal. That way, we can each load our gear into the bag and load it on to the correct wheelbarrow which goes down to each boat. Each boat could have one color of mesh bag for each diver but the colors would be different for each boat.

Skogland
Buddy Dive was excellent - the diving is the best we have seen in the Caribbean in 15 years, lots of healthy corals, sponges are huge, beautiful, fish life abundant, sperm whales and dolphins, and the island is beautiful. Take time for a waterfall tour. Fort Young is OK if you stay in the new rooms - the old rooms off the bar area are very noisy, tiny, and the bar is loud, so request a better room. The breakfast is lame, dinner OK, walk a few blocks for better food at Fusion or Old Stone.

Mark
A wonderful island full of natural wonders and a beautiful lack of development. Along with that comes bad roads and a long, bumpy, white knuckle shuttle ride from the airport to the resort. The hotel is actually an old fort in part. The rooms are comfortable and it seems as if every room has a pretty nice view. The restaurants are all open air and the food was good though not great. The breakfast buffet left a bit to be desired, but there were enough choices and eggs cooked to order if desired. My primary reason for visiting was the diving and it was very good. The waters were a bit cloudy from recent storm activity, but the reef is alive with great amounts of sea life. The on site dive shop was very accommodating and the entire staff, as with the resort staff, could not have been more outgoing.

Carl
Just got back from a wonderful dive vacation in Dominica. The staff at Buddy Dive were great and the boat was comfortable. It was a fairly large boat that could hold 14 divers for a two tank trip but there was only on average 8 divers so there was plenty of room. The reef looked healthy and saw lots of critters. It was sad to see that the locals had set out fish traps and they were full of beautiful reef fish, eels, and lobsters. The staff at the hotel were very accommodating and pleasant. We especially appreciated that as soon as we stepped out of the airport the first thing we saw was our driver holding a sign with our name on it. The hotel room was modern and very comfortable but there were so many steps. I realize this was an old (and historic) fort but it is laid out in a multi level maze. Couldn't go anywhere without walking up and down then up and down again. We really liked Dominica, the mountains, rain forest, and not too developed. Would go back in a heartbeat but it is a big world and a short life.

Jacquie
Everything you Need except a Gift Shop We had a waterfront room in the newer section and was very pleased with the accommodations. The entire hotel is immaculately clean. The location is great, right on the edge of town. It is an easy walk to anything you need; shopping, dining, groceries, bank, etc. The staff is very friendly and personable. The only negative is that they are very slow in providing any type of service. The first night, I called the front desk for a 7am wake up call. It's a good thing we woke early on our own because the call never came. The second morning our coffee maker wasn't working. I called the front desk and was told that they would bring another one. One had not yet arrived when we had to leave for our day of diving. When we returned to our room that afternoon, still no working coffee maker. I saw a housekeeper in our hallway and mentioned it to her and she had us a replacement within 5 minutes. Ken's Hinterland Adventure Tours (KHATTS) operates out of Ft Young. Sonya was a blessing in arranging all our island excursions and the on-site dive shop is run by Ken. They can organize everything; shuttle/taxi service, hiking to beautiful falls, complete island tours, whale watching and diving. The dive shop at Ft Young is run by Ken. He organizes the dive trips through Dive Dominica. They pick you up at the Ft Young pier. When returning, they help with your gear, rinse it, hang it to dry and store it safely overnight. Then each morning they have it out and ready for your next dive adventure. If you have any difficulty in climbing stairs, beware. You can't get anywhere without first going up/down steps. The main entrance is on the 4th floor and our room was on the 2nd floor. Anytime we left our room we had to go down some stairs before we went up some and then had to go down again. There is an elevator but I think you have to go up the stairs before you can get to it. My husband would say that I am addicted to gift shops and that was one thing that Ft Young does not have. I missed being able to buy a Ft Young T-shirt and other miscellaneous gift shop items. We had a wonderful week here and I would highly recommend. Dive Dominica Paradise Under the Water This is an excellent dive operation. We dove with them for 5 days/10 tanks. We stayed at Ft Young and Dive Dominica would pick us up each morning at 8:30am at Ft Young's pier. They were well organized, the boats were roomy and not overbooked. The groups ranged from 5 to 10 divers per trip. There were always 2 Divemasters with us. One lead and one followed although we were allowed to go at our own pace, our own depth and stopped whenever we wanted for photo ops. We never felt rushed and were never herded together into a group. The DMs also helped find those hard to find critters. Because of their knowledge of the dive sights we saw a couple of Frogfish, several Seahorses and lots of Scorpion Fish. Although fish life isn't as abundant as some other Caribbean locations, it was very diverse and we saw a lot of creatures that we've never seen anywhere else. Ken's Hinterland Adventure Tours They Provided All our Fun for the Week Our first encounter with KHATTS was upon arriving at the airport. Ft Young uses their shuttle service to and from the airport. Even though our flight was early, they were there to pick us up. They took care of our baggage and told us a little island history on our 1-1/4 hr drive to the hotel. Sonya works at Ft Young and can set up any island excursion you want through KHATTS including the diving. We did several hikes (Trafalgar Falls, Middleham Falls, Ti Tou Gorge, Screw Spas, Emerald Pool and a complete island tour that also took us on a float trip on the Indian River and to the Carib Reserve). Every excursion was very well organized and enjoyable. Our guides were very knowledgeable about the plants & trees, the island's history and were great storytellers. I give a special shout out to Clem and Shane in providing us with lifetime memories. We also arranged a whale sighting tour through Sonya and saw several Sperm Whales. The dive shop at Ft Young is run by Ken. He organizes the dive trips through Dive Dominica. They pick you up at the Ft Young pier. When returning, they help with your gear, rinse it, hang it to dry and store it safely overnight. Then each morning they have it out and ready for your next dive adventure. They made our week on Dominica a once in a lifetime experience.

Cindy
I can tell you that our group had a wonderful time. The island is beautiful, the diving is amazing. We haven't seen reefs in such great condition in a long time. The dive shop, Dive Dominica was very accommodating and there was always 2 divemasters in the water, one in front leading the dive and the other in the back diving with the photographers. We were never left unattended. We have several photographers on the trip who usually go slower.

Fred and Maxine
The trip was great. All arrangements went like clockwork. The room was large and comfortable. Air conditioning worked fine and we enjoyed the balcony. The staff at the hotel was friendly and pleasant. Dive Dominica did a great job picking us up at the hotel on time every day. Most of the diving was easy and relaxing, one dive site had strong currents and several of us choose not to dive after 5 minutes in the water. Dive Dominica gladly aborted the dive, took us to another site and we did our two dives. The norm for the first dive is 100 ft max and 1 hour max. The second dive is usually 60 ft max and 1 hour max. The reef around Dominica is healthy and vibrant. No large fish but lots of reef fish with several frog fish and a few sea horses. We had one cute baby octupus in the sand we watched for several minutes. Several shrimp and crabs, lots of eels and if you went up to Dive Dominica's main shop and dove the area just out back you could find a red-lipped batfish, an odd and so ugly it's cute creature.

Prices starting at:
USD $ 1625